Top Reasons You Need An Inflatable Paddle Board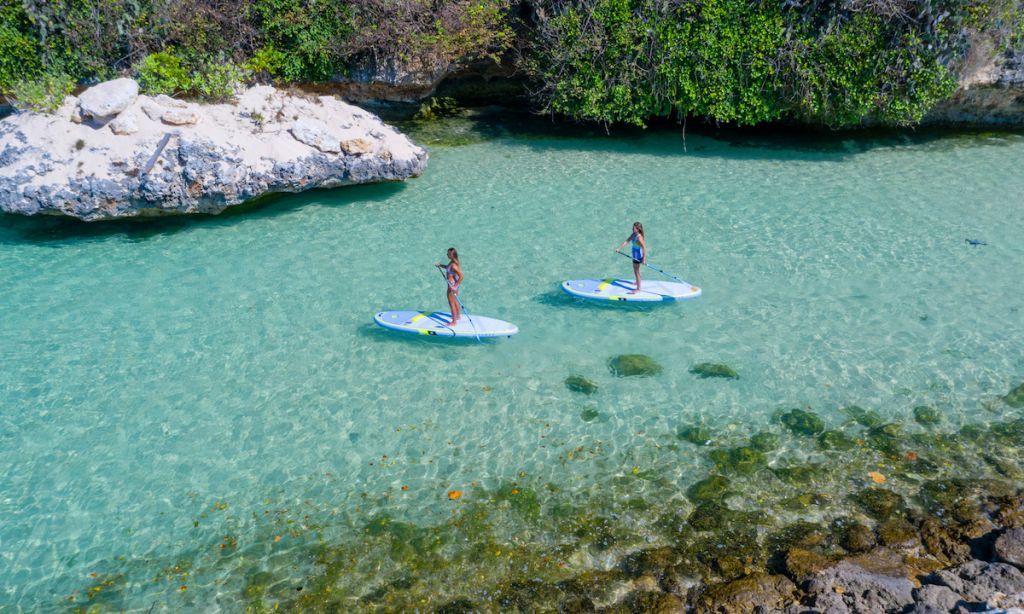 Inflatables are a necessity to have in your SUP quiver! | Photo: Norm Hann
SAN DIEGO, California - Stand up paddle boarding is climbing in popularity around the world and becoming readily accessible to anyone and everyone. There are tons of different types of boards to choose from: race boards, surf boards, all-rounders, touring boards, and of course the inflatables.
Inflatables are an awesome choice for stand up paddling and even have quite a few advantages over their hard board counterparts. We here at Supconnect wanted to give you the Top Reasons of why you must have an inflatable in your SUP quiver so we teamed up with Bradley Hilton, Jessica Cichra and Norm Hann who use their inflatables more than they do their hard boards and they gave us their opinion on why you need an inflatable:

1. Travel
Inflatables are the easiest way to travel with your SUP. Traveling with an inflatable is hassle-free and you can load it up easily in your car, take it on the plane (without massive fees) and you can take it practically anywhere!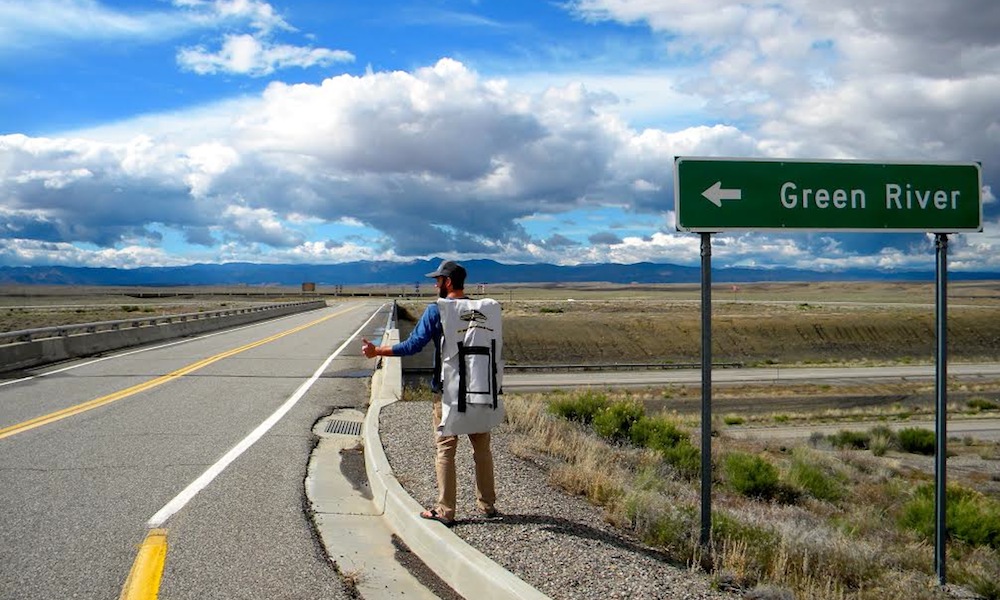 Inflatables allow for hassle-free traveling and adventures! | Photo: Leda Olmsted
"Nothing beats rolling up your inflatable SUP, putting it in its bag, and hitting the road." - Bradley Hilton.
"The ease of transporting 8 inflatables in the back of my Tacoma for the 17 hour drive to the Great Bear far outweighs carrying or trailering 8 hard boards. You can travel anywhere with the board, pump and three piece paddle." - Norm Hann
"Inflatables are perfect for the adventurer/explorer/traveler - conveniently travel with your sup so you don't have to rely on renting or shipping a board which increases your opportunity to paddle while traveling - begin to see new places or old ones from the water." - Jessica Cichra
2. Durability and Stability
Inflatable stand up paddle boards allow a little more room for error. Inflatables are extremely durable and will survive the rough and tumble of the hazards that rivers and oceans offer. The stability of an inflatable also make it the perfect board to practice SUP fitness activities including SUP yoga, SUP pilates and more!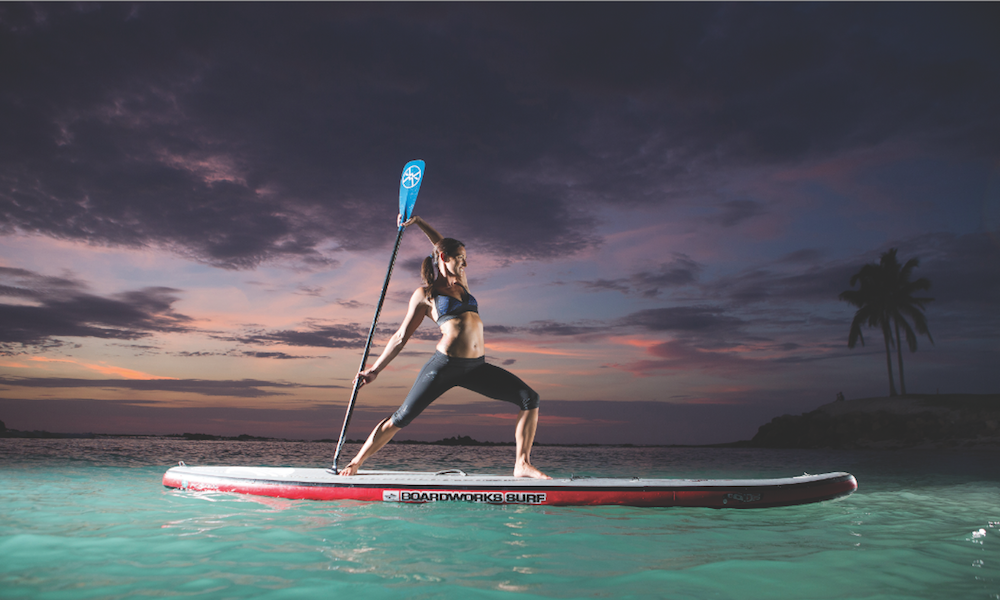 Boardworks ambassador Jessica Cichra is a SUP yogi and uses her Boardworks Shubu inflatable daily.
"With the high impact raft rubber they hold up really well in the Great Bear on the tour itself. Being in a really remote area, durability is key. On these expeditions I am on and off the support boat a lot so they can handle the on and off, bump and grind of boat transportation on rough oceans. Really great for those with pickup trucks, you don't have to worry about sticking them in the back of the truck. The inflatables I use (Badfish, 10'6" Shubu) are very stable on the ocean and people love that." - Norm Hann
"In situations where a hard board may get damaged from exposure to rocks and sticks, the inflatable will live through any abuse that comes it's way." - Bradley Hilton
Pictured: (left) Bradley Hilton navigating the rapids. Photo: Leda Olmsted | (right) Jessica Cichra adventuring down the river on her Boardworks inflatable.
"Because inflatables are softer they can bounce off of objects whether dropped or knocked against a wall or curb to reduce/avoid damage to the board & object making it a board that is great for beginners and adventurers." - Jessica Cichra
3. Storage
Let's face it, SUPs are no small thing. They are (in most cases) massive pieces of equipment and need a good amount of space to be stored, which a lot of people don't have thus making inflatables key when it comes to storage. For people who do not have the space to store hard boards the utility of having a board that rolls up and can be put in a closet is the perfect fix.
"No board rack, large storage room/garage, or sup racks necessary. Perfect for condos, apartments or elevators/staircases." - Jessica Cichra
In the back of the cars or on the bottom of the boats inflatables can be stored anywhere!
4. Dog Lovers
For those who love to SUP with their pups, inflatable paddle boards are an awesome avenue to go. Inflatables give our pups a bit more stability and they aren't as slippery as the hard boards. Inflatables are also awesome for our furry friends because they won't get the boards all scratched up!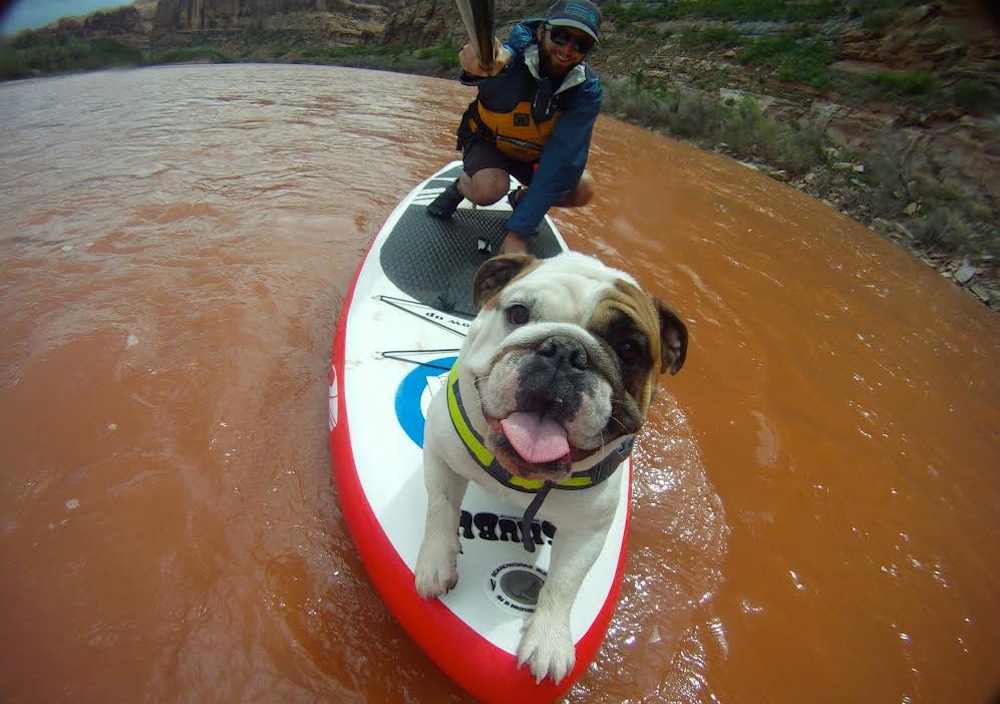 Bradley Hilton snaps in a pic of him and his pooch on their SUP.
5. Lightweight
Inflatable stand up paddle boards tend to be a bit lighter than the hard boards. This is very helpful for those who would normally need help handling and carrying their boards. With inflatables you can deflate the board and throw in on your back to carry it when not in use.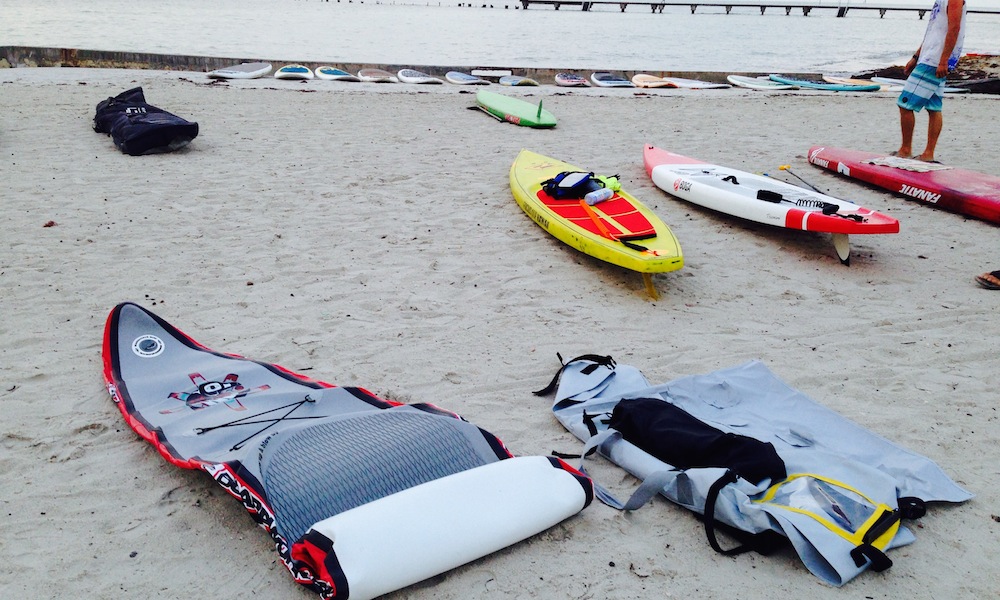 The ability to deflate, roll up and pack up your inflatable makes it lightweight and easy to use! | Photo via: Jessica Cichra
"I can pick the boards up easily and hide them in the forest or bring them up the shoreline easily when we land to explore rivers on foot. The handle on most inflatables also make it really easy for me to just pick the boards right up off the water when the support boat picks people up off the water at various points on our trip." Norm Hann
6. Safety
Inflatables are a slightly less dangerous option when it comes to choosing a paddle board. Although the inflatables are still able to cause damage to you or another board, the chances are lessened than the potential damage from a hard board.
"It's softer than a hard board so it is safer if a person makes contact with it, reducing the risk of injury." - Jessica Cichra
7. More Than Just a SUP
SUPs can be used as multi-purpose items too! | Photo (left) via: Norm Hann. Photo (right) via: Jessica Cichra
Not only is it awesome that inflatables can pack up and fit in a bag on your back, but inflatables can also double as more than just a SUP, especially when you're on an adventure. You can use the inflatable as a bed to sleep on in your tent and it's an awesome way to haul gear. Or, you can even use it as a table to put your food on. The possibilites are endless!
"The Badfisher and Badfish boards do a great job when we shuttle heavy gear and coolers to the beach where we are going to camp. Those boards can carry a lot of weight and the load is stable with the drop down deck." - Norm Hann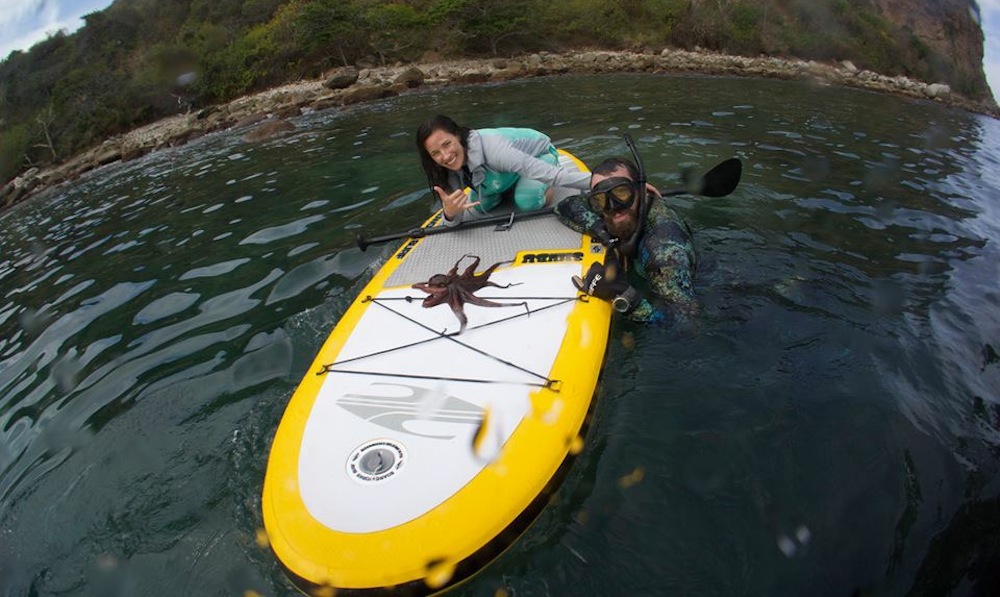 Using a SUP as an accessory while fishing is also an option! | Photo via: Jessica Cichra
"Great for the sup fisher with this easy to pack in and out vessel to get to hard-to-reach places. Doubles as a nice floating platform to Spearfish from. A safe place to store gear, equipment and your catch while diving." - Jessica Cichra

So there you have it; the top reasons you must have an inflatable sup. Tell us why you think inflatables are a must have in the comments below!
© Copyrighted Exclusive SupConnect.com Content.
Last modified onFriday, 13 November 2020 08:34

Submit your news, events, and all SUP info, so we can keep promoting and driving the great lifestyle of stand up paddling, building its community, and introducing people to healthier living.
Website: supconnect.com
Email

This email address is being protected from spambots. You need JavaScript enabled to view it.