How To Improve Performance In SUP Yoga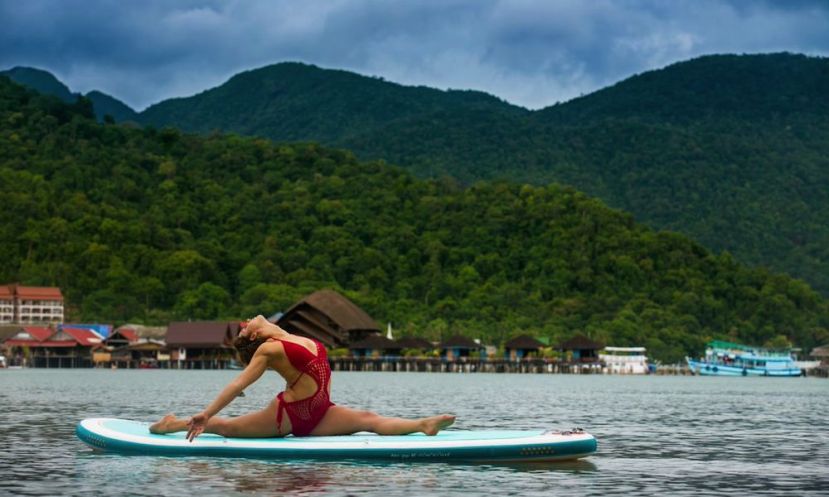 SUP Yoga expert, Dashama Gordon, gives us some insight on how to improve our performance in SUP Yoga.
SAN DIEGO, California - Need help improving your SUP Yoga skills? We've sat down with Dashama Gordon, one of the leading voices in the SUP Yoga movement to give us a few tips on how to advance yourself in SUP Yoga. Here are her tips:
1. Film Yourself to Help With Self-Coaching
Having an expert with you is always helpful. The expert gives you that outside perspective and can more accurately identify areas of improvement. But it's also helpful to film yourself. You'll be surprised how much insight you'll glean from watching yourself on video. Plus there, you have the benefit of being able to play, pause, slowdown and rewind your SUP Yoga poses. You can do that in a few different ways. You can attach a camera (such as a gopro) to the board, have a friend film you, or anchor yourself and setup the camera on a tripod. Whichever way you choose, having that outsider's perspective will help you tremendously.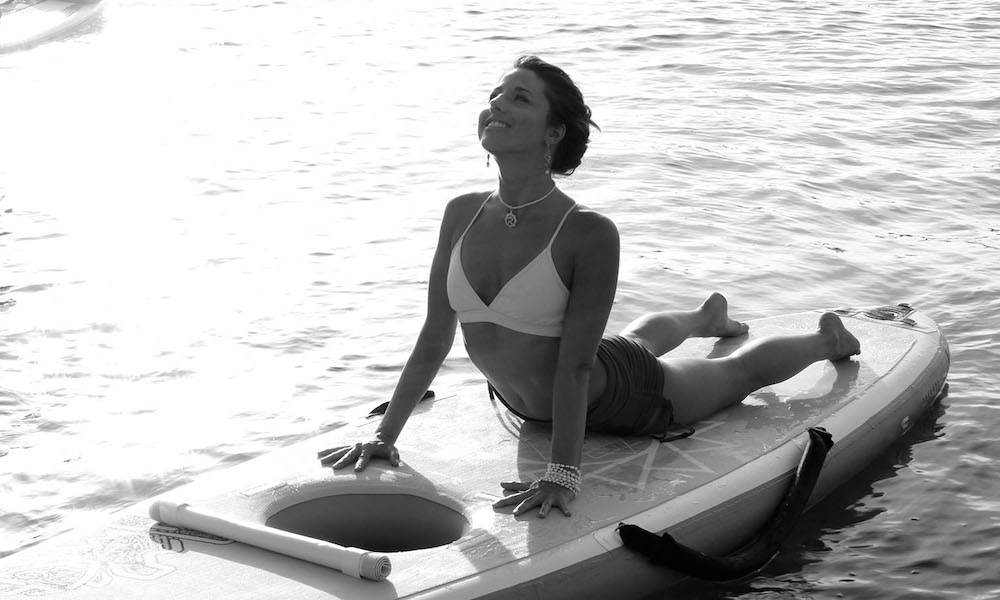 Having your routine on film can allow for you to look back and pinpoint what you want/need to improve on.
2. Extend Your Routines from 3 Minutes
"Practice makes perfect," goes the saying. You may not achieve perfection, but increasing the length of your routines can certainly get you closer. The stamina required for the longer routines will polish your shorter poses and eventually get you to be that more on point. Start with shorter routines around 3 minutes, concentrate on getting those down, and then gradually stretch that time. If you can't intuitively keep track of time while in your SUP Yoga performance, do some timekeeping. Setup those timers and work yourself up to longer workouts.
3. Try Harder Poses without Fear of Falling
Take a stab at the more difficult poses. If you fall, you fall into water!
"People are always asking me, 'What's the hardest SUP Yoga Pose?'," says Dashama. "First, I thought that headstands were among the hardest, but, after seeing so many people try it successfully, I don't think that's it. Inversion poses with the least point of contact on the board (like one hand or one foot) are more likely among the hardest ones," she says. Her overall point, though, is try it without fear of falling. One of the beauties of Standup Paddleboard Yoga is exactly that. If you fall, you fall in the water. So embrace it and let the water be one of your motivators to try harder poses, harder (perhaps) then you would even try at a Yoga Studio.
So there you have it. Three simple steps to help you towards perfecting the art of SUP Yoga. To see more tips from Dashama, click here.
Were these tips useful? Let us know in the comments below!
© Copyrighted Exclusive SupConnect.com Content.
Last modified onTuesday, 14 January 2020 11:40

South Florida, USA - Dashama is one of the leading voices in the SUP Yoga movement. Some of her credentials include: hosting Yoga and SUP Yoga retreats around the world; having her own SUP Yoga board made by Starboard; and being a contributor to several media outlets.
Website: dashama.com/
Email

This email address is being protected from spambots. You need JavaScript enabled to view it.