How To Pick Your SUP Surf Break
SAN DIEGO, California - In episode four of Sean Poynter's How-to SUP series, Sean gives us tips on how to choose your SUP surf break. Here are Sean's tips:
Components to keep in mind:
1. Surf Shape
Slow and soft waves are a great starting point to practice on and gain your muscle memory for when you're ready to step up to the more powerful wave shape and conditions.
2. Wave Height
Wave height is very critical in making sure that you are having fun and enjoying yourself as a beginner. If you're a beginner trying to surf big waves, more likely than not, you're just going to get beat up. Keep it small; keep it between that ankle to waist high, one to three foot zone and you'll be great.
3. Crowd Factor
As a beginner, you want to make sure that you find a break that has the least amount of crowd in the water so that you avoid any obstacles for us and as well as safe for us and those that are around us. It is also going to make it easier for us to enjoy ourselves and our time on the water.
Like these tips? See more SUP Surf tips from Sean Poynter here.
© Copyrighted Exclusive SupConnect.com Content.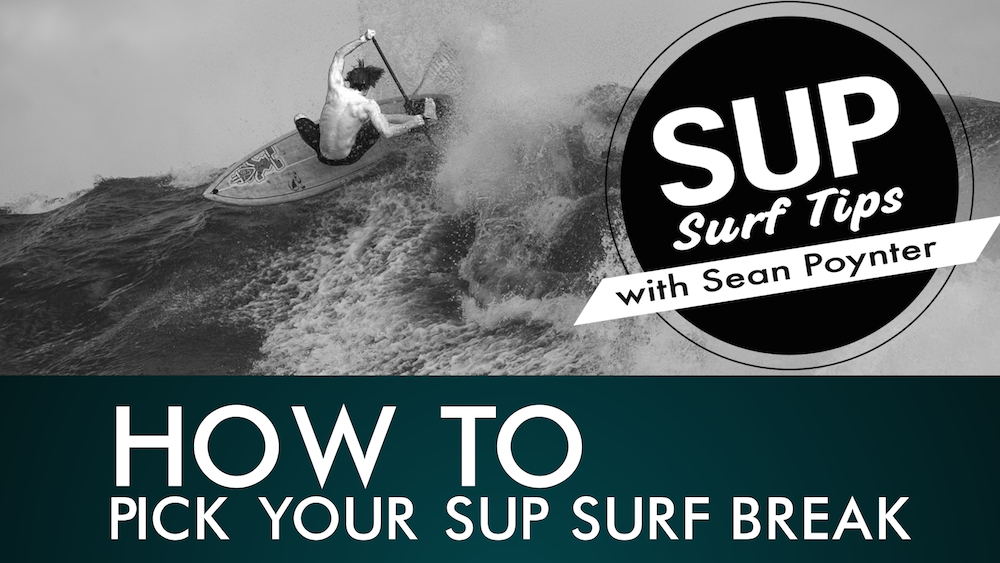 Last modified onTuesday, 13 October 2020 12:12

San Diego, California - Sean Poynter is one of the world's best stand up paddle surfers. Sean comes from a traditional surfing background where he was easily able to make the transition to SUP surfing and became one of the pioneers for progressing SUP surfing to the level that it's at today. Sean proves SUP can be taken beyond flat water and into the waves for electrifying surfing performances.
Website: www.seanpoynter.com/
Email

This email address is being protected from spambots. You need JavaScript enabled to view it.