How To Analyze Your Surf Break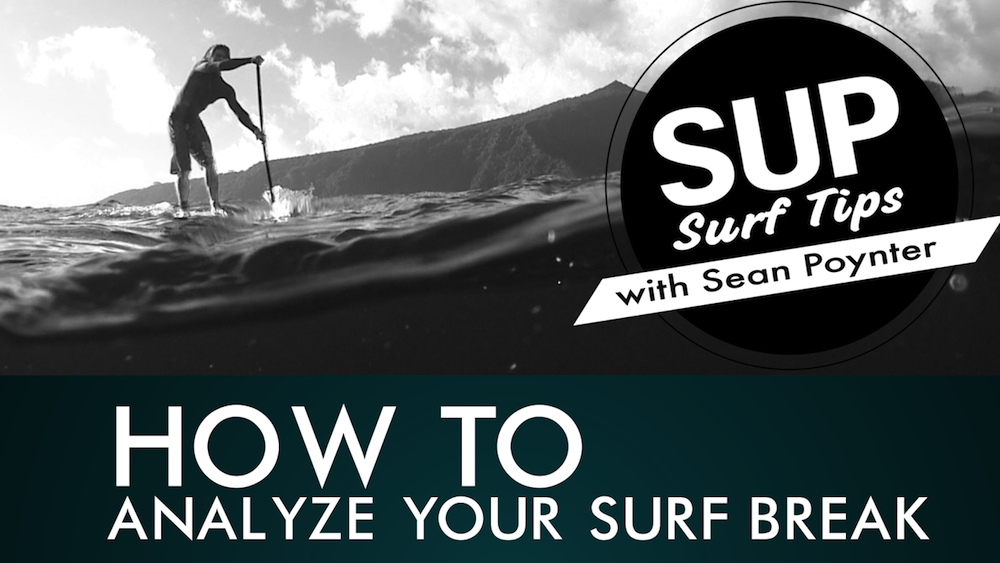 SAN DIEGO, California - Sean Poynter is one of the best stand up paddle surfers in the world, so when he stops to give some surf advice, you be sure to listen. In Sean's 'how-to' surf series, Sean explains how to analyze your surf break. Sean gives us a list of a few things to keep in mind. See what he had to say below:
Know what type of break you're at.
In order to understand the break you're surfing, it's good to know what type of break it is as well as where the waves are breaking. Here are the three types of breaks to look for:
1. Beach Break
With the inconsistency of a beach break, meaning breaking further in and further outside and everywhere in between, it's best to clear all of the breaking waves so that you can find your bearings outside in nice, calm water.
As a beginner, the beach break is probably the best wave that you can find.
Get more SUP Surfing Tips here.
2. Point Break
In comparison to a beach break, a point break tends to be a little bit quicker although, depending on the tides, it can be slower than a beach break. A lot of variables can come into play, but in general, a point break is a little bit quicker, is way more defined, and in some ways, a little bit easier to surf because there is often a channel that you can easily use to get out to the wave break and keep it up.
One drawback to point breaks, is the crowd factor. Point breaks tend to have a larger crowd than beach breaks do.
3. Reef Break
Lastly, reef breaks. Reef breaks are the most aggressive of all waves. They offer a bottom that is sharp and jagged and can cut you. Reef breaks are for the more experienced surfer and not necessarily recommended for a beginner.
To learn more about a surf break, you can ask the local surfers at the break, lifeguards, or easily do some research online.
So, there's some insight into the different types of wave breaks, and also some things to keep in mind when going out and going surfing your wave break. To see more SUP Surf Tips from Sean, click here. Watch Episode 5 of SUP Surf Tips with Sean Poynter below!
Was this helpful? Tell us in the comments below!
© Copyrighted Exclusive SupConnect.com Content.
Last modified onTuesday, 20 October 2020 17:59

San Diego, California - Sean Poynter is one of the world's best stand up paddle surfers. Sean comes from a traditional surfing background where he was easily able to make the transition to SUP surfing and became one of the pioneers for progressing SUP surfing to the level that it's at today. Sean proves SUP can be taken beyond flat water and into the waves for electrifying surfing performances.
Website: www.seanpoynter.com/
Email

This email address is being protected from spambots. You need JavaScript enabled to view it.