Reasons To Take Your Phone Paddle Boarding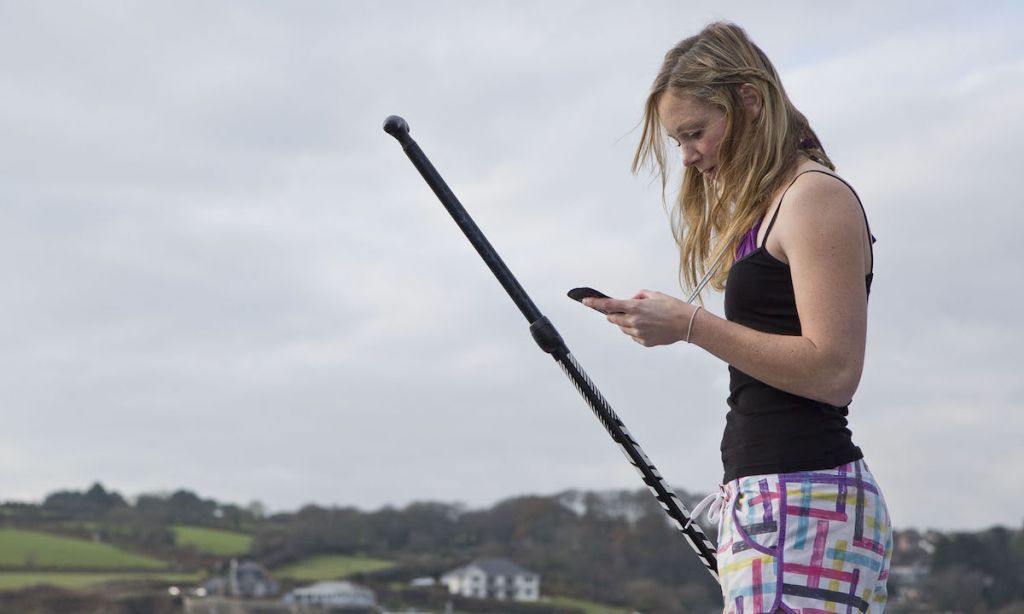 Photo courtesy: David Walker
We paddle for lots of reasons, we keep fit through training programs, we improve our mental health through escapism and most of all we just have fun! Every one of you reading this, will also have your own goals, aims and personal reasons!
As paddlers we built Paddle Logger to unobtrusively record what we were doing on the water allowing us to concentrate on paddling and the environment we found ourselves in. The whole user experience has always been centered around this one button and that's it: tracking, safety, sorted. Yes, we are a mobile app who wants to enable digital disconnection, however we always advocate taking your phones out on the water - for the following reasons:
1. Make Memories
Picture the scene, you are out for a long paddle, the sun goes down, you witness an incredible sunset - you are enjoying it with your buddies and/or loved ones. You take a moment to breathe it all in, the motion of the swell, the odd seabird. It is a beautiful place to be. While we live in a world where this is Instagram heaven for many, it is also a special moment for yourself as a paddler. Our phones now have incredible cameras and accessible editing software, they are powerful tools to be used.
I was at a TedX talk last year listening to a photographer talk about the value of a photograph. In the digital age, you can take hundreds of pictures and then they sit on a hard drive. He made the point that photos have an immediate value, and a long term value, otherwise they sit in a digital repository - forgotten about. I know I have hundreds on my phone taking up space. His argument was to print them while they have value, then long after you have forgotten about them and accidentally wiped computers and changed phones, you might find a physical album 20 years from now allowing you to once again value the photo and enjoy those memories.
The same is true of many experiences on the water, whether you see dolphins breach, gorgeous views or are celebrating moments with friends. These should be enjoyed in the moment and be valued in the future.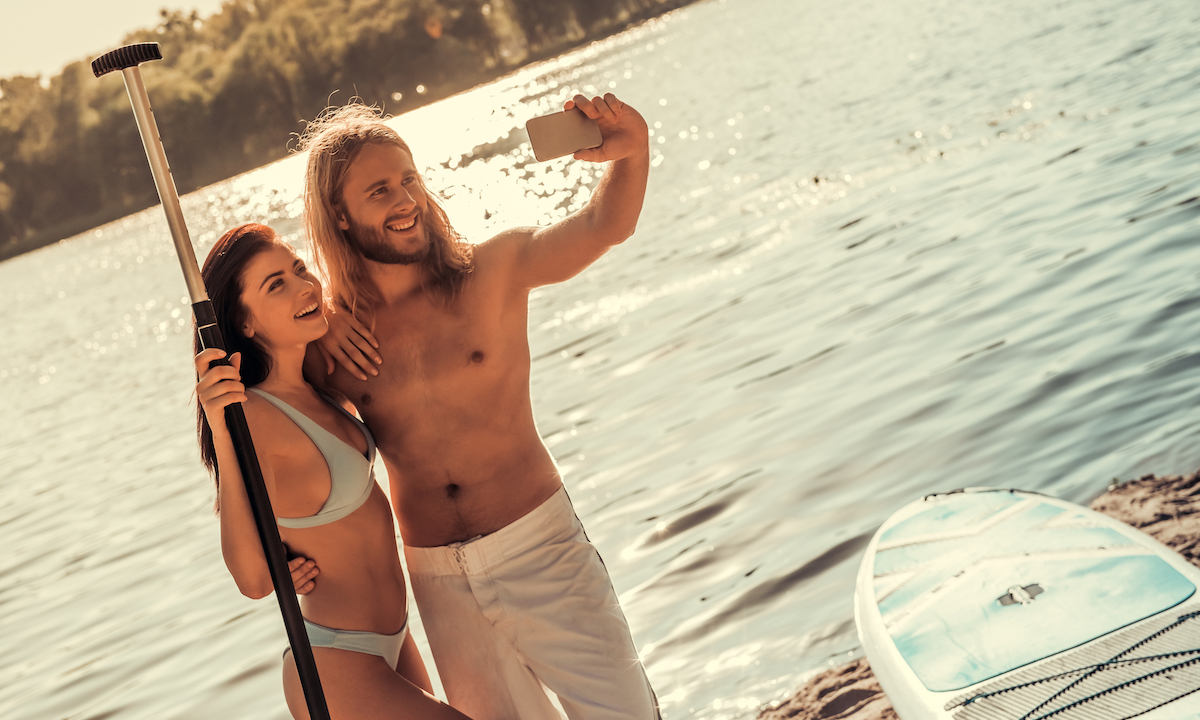 Photo courtesy: Shutterstock
2. Share Experiences
Expanding on from making memories for yourself, as humans we love to share [brag about] our incredible experiences with each other. Whether that is sharing a beautiful sunset or experience with aquatic fauna, networks like Facebook and Instagram are built for just this.
You don't just have to share pretty pictures though, being able to easily document adventures, share challenges and talk about achievements. This was where Paddle Logger started, a way to simply record what you had achieved that day on the water and share it with your friends. Inspiring them to maybe come and try an awesome new sport with you, to come and share an adventure on the water.
As someone who has flirted with the race scene in an amateur capacity, completing a gnarly upwind race alongside 50 other people is incredibly rewarding. As is being able to see a record of this, and share with my 49 other racing compatriots in the warm immediately afterwards. Then, maybe my other non-paddling friends who think it's just standing about in the sun all the time! (Which granted it is a lot of the time...)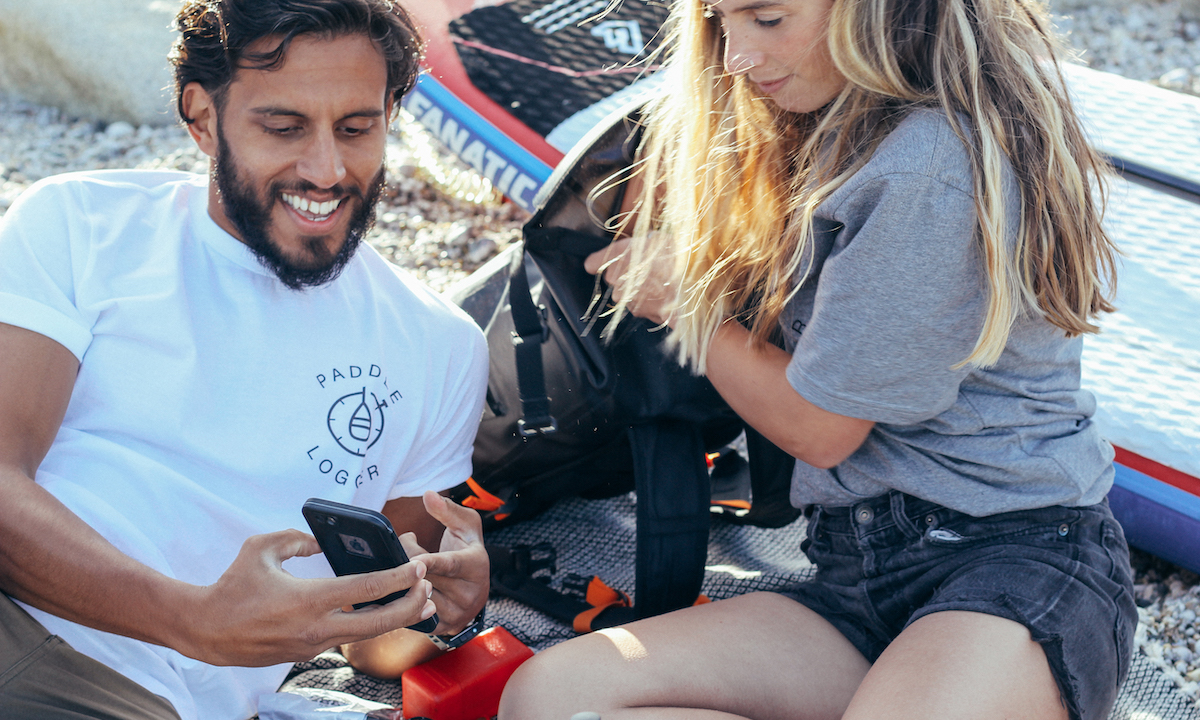 Photo Courtesy: David Walker
3. Document Training
For those of you who probably take racing or training more seriously, or equally have fitness goals you are targeting there is no doubt that technology is your friend here. Whether that is the latest Garmin, SpeedCoach or an Apple Watch. Being able to record your distance, check your splits, heart rate, etc. is all vitally important. Equally as important is being able to see a breakdown of your past training sessions and how far you have been across the week.
At a more detailed level, being able to immediately view a route after training and breakdown a session is incredibly useful. For example, if you wanted to experiment with different stroke techniques, with Paddle Logger you can try one out and make a record of where you changed stroke by dropping a pin. Then you can very quickly and easily visualize on the trip map where you were faster, which is more efficient etc. The same is true of reviewing your sessions in general. Identifying where you slow down and then being able to address that with a training plan is vital. For me, I have learnt that I fade significantly towards the end of a race, even if I still feel fresh, the output just isn't there. I can address that by changing tactics or begin to look at how my technique changes with fatigue. This is pretty high level stuff, the best thing is you don't necessarily need to go out and invest in a sports specific watch to get it, it's all there in your pocket on a phone you already own.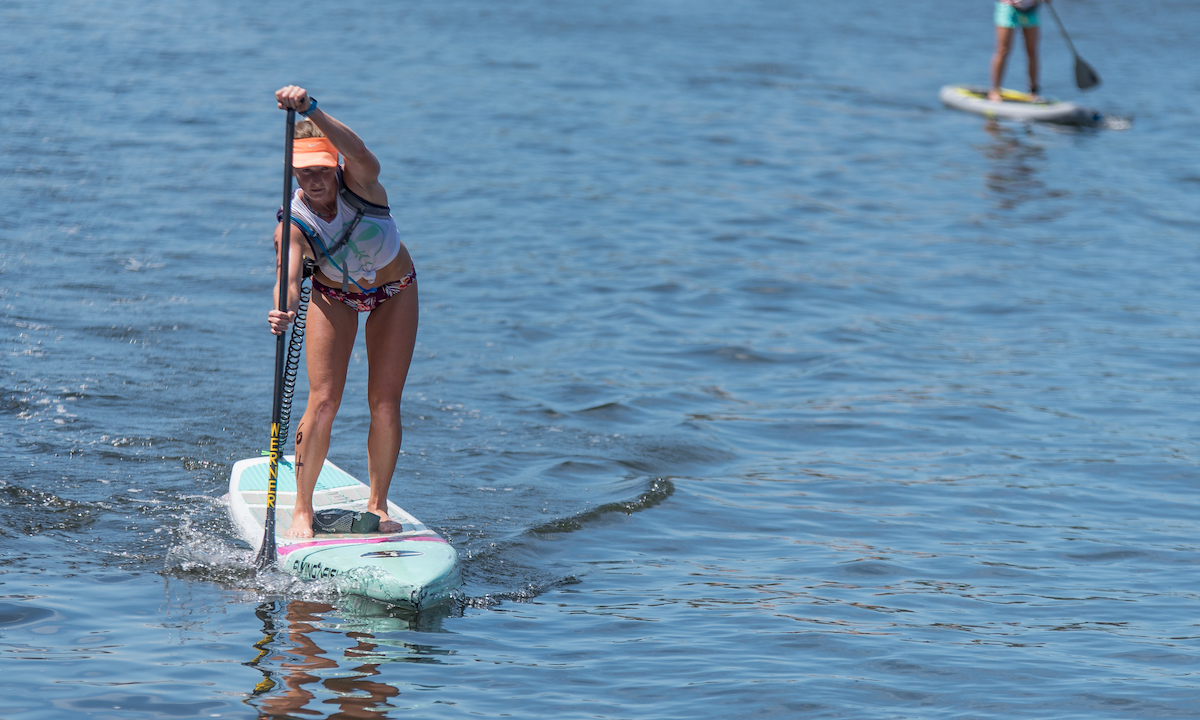 Photo courtesy: Shutterstock
4. Accountability
Comparatively this is a smaller reason for taking your phone on the water, however not a lesser one by any stretch. Having an easily accessible record of your adventures, or maybe lack of, can be a real driver to get you on the water more. Using tools like Paddle Logger effectively as part of your paddling life, allows you to set and track personal goals. We added a widget, which means when you swipe right from the home screen, you have a snapshot of how much you have been paddling in the previous week. Simple motivators like this, allow you to keep track and be accountable to achieve your goals. I have more than I care to admit, planned to paddle, woken up found the weather to be less than ideal and rather than push through decided to find a coffee shop in the warm instead! However, that feeling when you push through that, get on the water and still have an epic session is like nothing else.
If you use Apple Health or something similar and rely on paddling as part of your wellbeing regime, you will get notifications about filling your rings. This is designed to help you be accountable and achieve your goals - we want you to be the best you can be and your phone is a really powerful tool to help with that.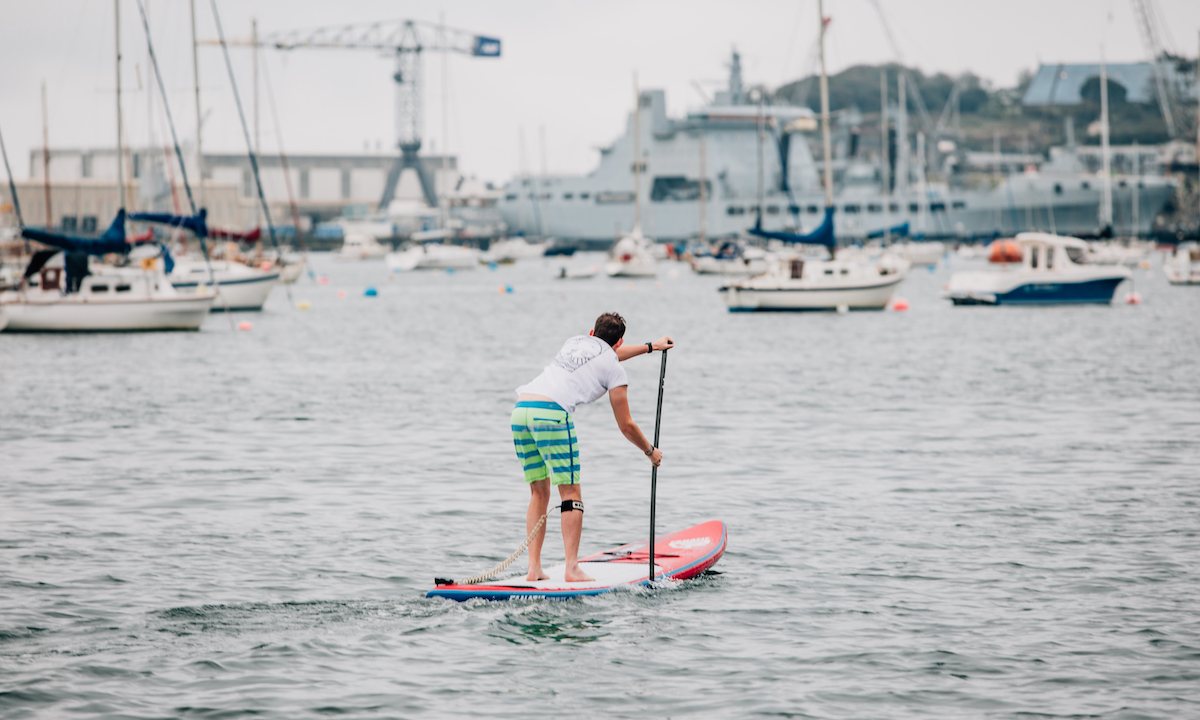 Photo courtesy: David Walker
5. Safety
Last, but most certainly not least, is the safety benefits. Paddlesports carry inherent risks. You can be the most prepared person out on the water but still suffer an equipment failure where you least want it. Being on the water elevates what may be even a minor issue while participating on land based sports. For example, if you pull/tear a muscle and stop on the trail you aren't going anywhere. On the water, you are at the mercy of currents and winds. One of the quickest and easiest ways we can mitigate these inherent risks is taking a phone onto the water. Waterproof cases are affordable and come at many price points. So even if you are not planning to use your device for any of the above and just want to stow it out the way, in case of emergency, you can!
Something that is recommended in many outdoor sports is before going out sending a message to someone letting them know where you plan on going and how long for. A 'float plan' can provide vital information if something happens on the water, however being able to rapidly update someone on your situation is even better! We built our paddler in trouble service into Paddle Logger to make all this as easy as possible. As humans, we all too easily forget to message people or simply can't be bothered, so we automated all of it. One button starts the app recording your journey, records a float plan and sends messages to your emergency contacts. Get into difficulty? Send a digital flare, notifying something is wrong and ensuring you get help efficiently and effectively.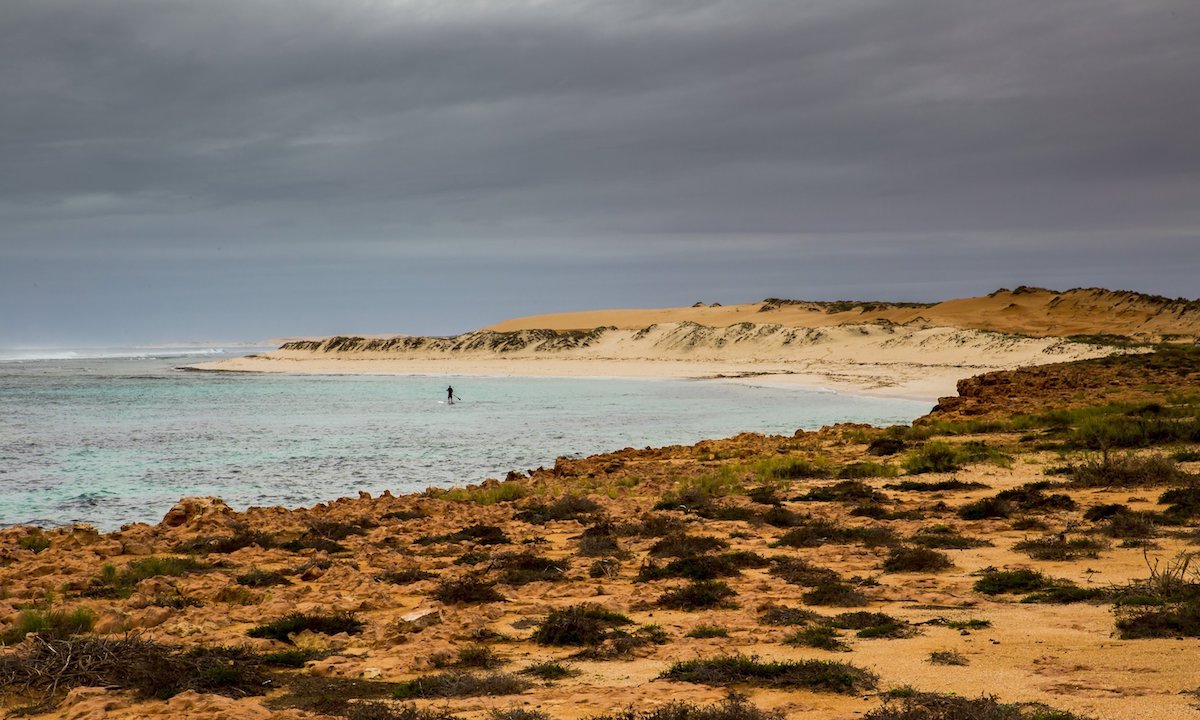 Photo courtesy: Shutterstock
In summary, taking your phone out on the water can be a great idea for many reasons. You can create memories with friends, share your experiences, track your progress and of course use as a safety precaution. Do you take your phone out on the water with you? Share your thoughts with us in the comments below.
Last modified onThursday, 06 January 2022 10:54

David is a UK based paddler and founder of multi-award winning global paddle App - Paddle Logger. Always up for a chat and a paddle, keep an eye out for him in the SE and SW of the UK. The ocean and water is a place to escape to and more often than not he is finding an excuse to put in a quick 40 mins on the water.
Website: www.paddlelogger.com