SUP's Most Inspirational Performances in 2019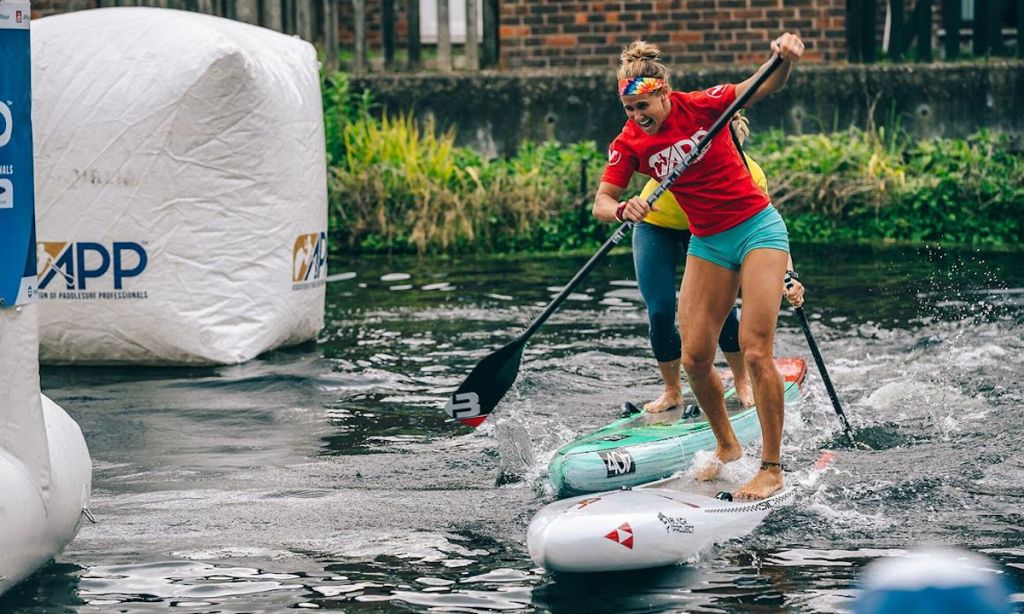 Seychelle Webster powering through to victory at the London SUP Open. | Photo: APP World Tour
SAN DIEGO, California - Each year in any sport there are a number of athletes and performances that stand apart from the others. Whether it's a comeback from behind, world record or dominating performance these achievements don't go unnoticed. In 2019 there were incredible performances and feats that we didn't know were possible. Here we list the top 7 most inspirational athletes and performances of 2019.
Team France Dominates ISA World SUP Championship
Photo: ISA / Ben Reed
Justine Dupont and Benoit Carpentier completed a fairy tale ending for Team France at the 2019 Surf City El Salvador ISA World SUP and Paddleboard Championship by taking the Women's and Men's SUP Surfing Gold Medals, resulting in an overall Gold for Team France. The Gold for France is their first in the eight-year history of the event, after coming up short with the Silver Medal on two occasions (2016 and 2017).
Through the week of SUP Racing, SUP Surfing, and Paddeboard Racing, Team France placed an athlete on all but one podium, amassing 15 medals, including four Golds. Aside from the SUP Surfing Golds earned by Dupont and Carpentier, France also proved strong in the Technical Racing where Titouan Puyo took the Men's SUP Gold and Julen Marticorena the Men's Paddleboard Gold.
Read more about France's road to victory HERE.
Casper Steinfath Wins 2nd Red Bull Heavy Water in Massive Surf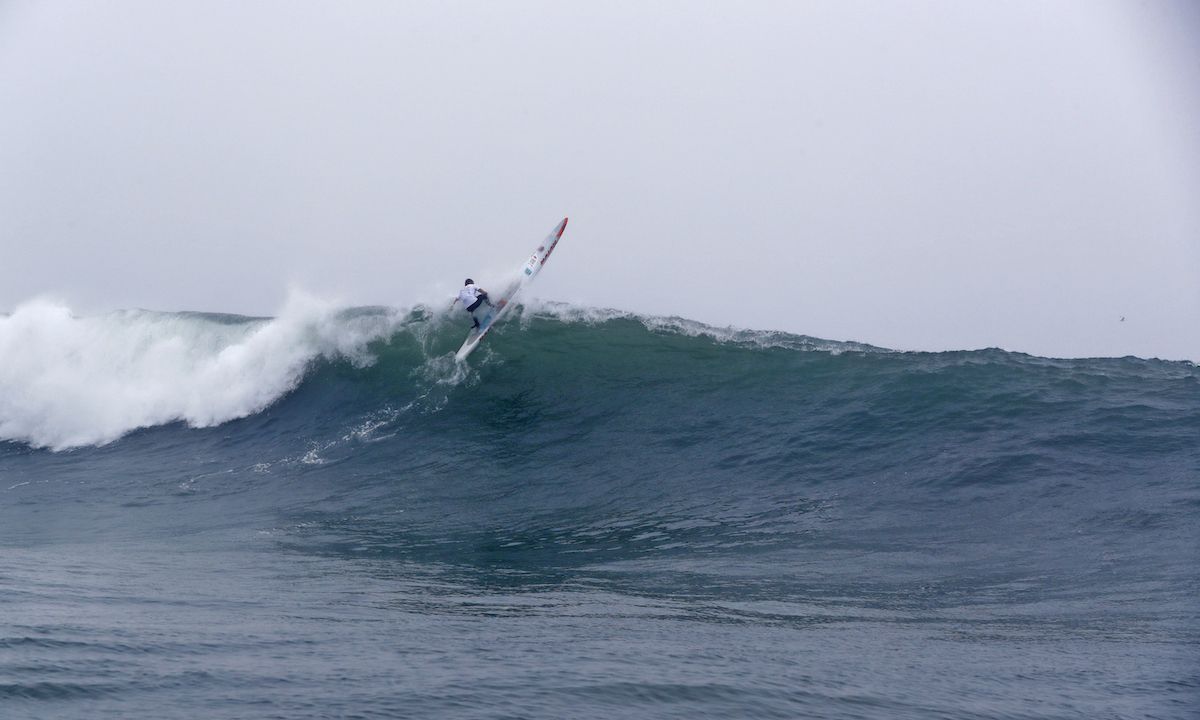 Photo: APP World Tour / Red Bull
The Red Bull Heavy Water title was claimed for the second straight time by Casper Steinfath, 26, of Klitmøller, Denmark, an area he likes to call, "Cold Hawaii." Trailing race leaders Mo Freitas and Connor Baxter for most of the race, Steinfath was nearly 400 meters behind when the paddlers reached the pounding surf at Ocean Beach, where 10 - 15 foot waves were obscured by a dense fog.
"I wanted to conserve energy, for sure. I'm a sprinter, not a long-distance racer," said Steinfath. "This race is all about keeping your head calm, because we literally couldn't see the set waves. I'm still in shock. This is by far the wildest and craziest race in the world, and I wish there were more of them."
To read more about Casper's performance, click HERE.
Dean Randazzo Brings 'Won't Quit' Attitude To Paddle Race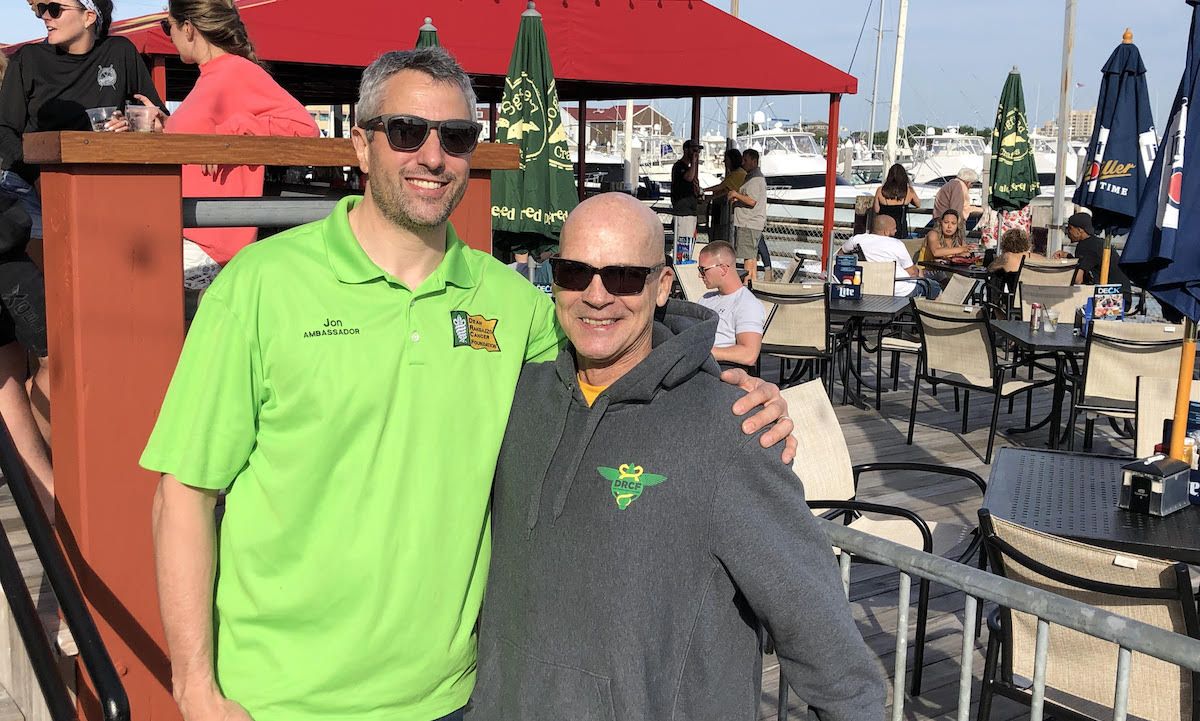 Photo courtesy: Dean Randazzo
Dean Randazzo was recovering from a bout with Hodgkins Lymphoma when the inaugural Dean Randazzo Cancer Foundation Paddle For A Cause event was conceived. The course was designed by Mike May in 2011 to challenge racers as a reminder that they are helping people struggling with cancer. Randazzo said that's exactly what kept him motivated in the water.
"It was really tough out there," said Randazzo, "I just kept telling myself that I couldn't quit, because if I quit then it's OK for people with cancer to quit I couldn't let them down."
Randazzo completed the 22.5-mile stand-up paddle board race in 8:06:51.81. Up until now a series of health issues had kept him off of the signature long distance course for the past 11 years and he accomplished a major goal by completing the race. "It was truly inspiring," said foundation President Mark Zappone who extended the time limitation on the race to allow Randazzo to finish, "that guy just has no quit in him."
To read more about Randazzo's inspiring performance, click HERE.
17-Year-Old Jade Howson Wins 2 ISA Gold Medals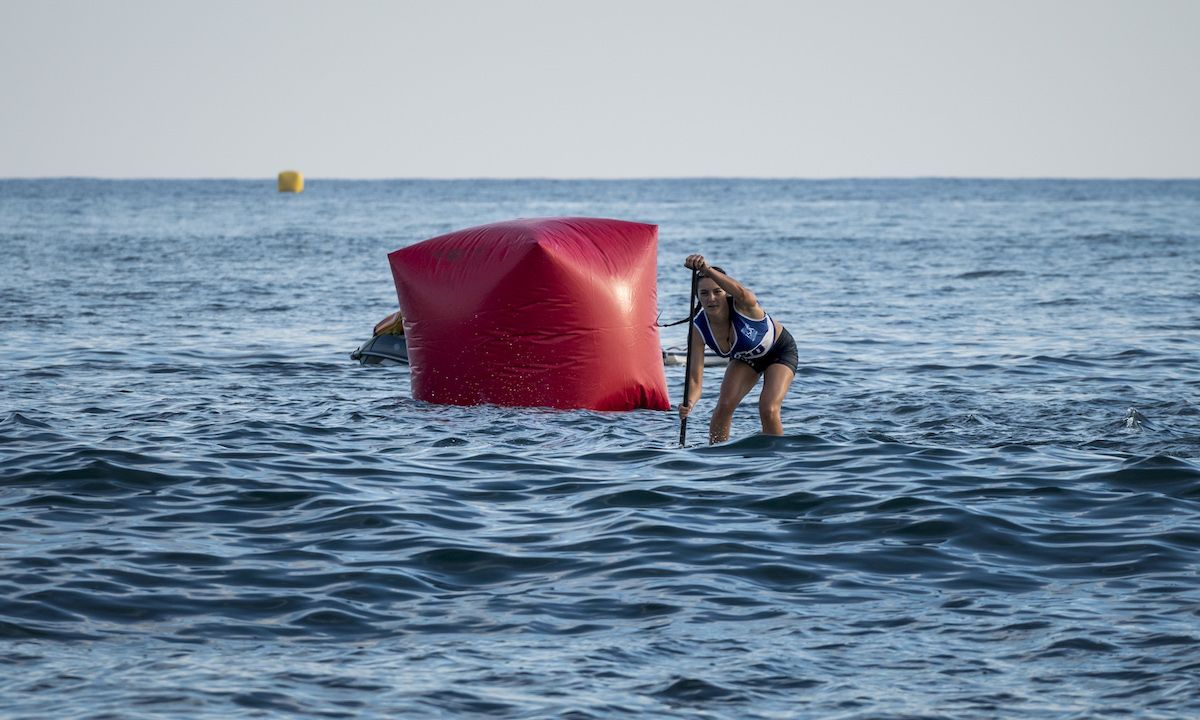 Photo: ISA
USA's 17-year-old phenom and SIC Maui global athlete Jade Howson took the Gold in the Women's SUP Sprint, igniting an excellent start for Team USA and showcasing the promising future that awaits her in the sport of StandUp Paddle Racing. "It feels so great," said Howson. "Last year I won sprint Bronze and I just really wanted to improve this year."
Jade also successfully defended her Girl's Junior World Title, but not without a tough race against Spain's Duna Gordillo, who kept Howson's pace until the final stretch of the race, finishing with Silver. "I am so excited to be here in El Salvador," said Howson. "I am so happy to take another Gold here."
To read more about Jade's Gold-winning performance, click HERE.
Izzi Gomez Wins Barbados Pro and Secures A Record 5th World Title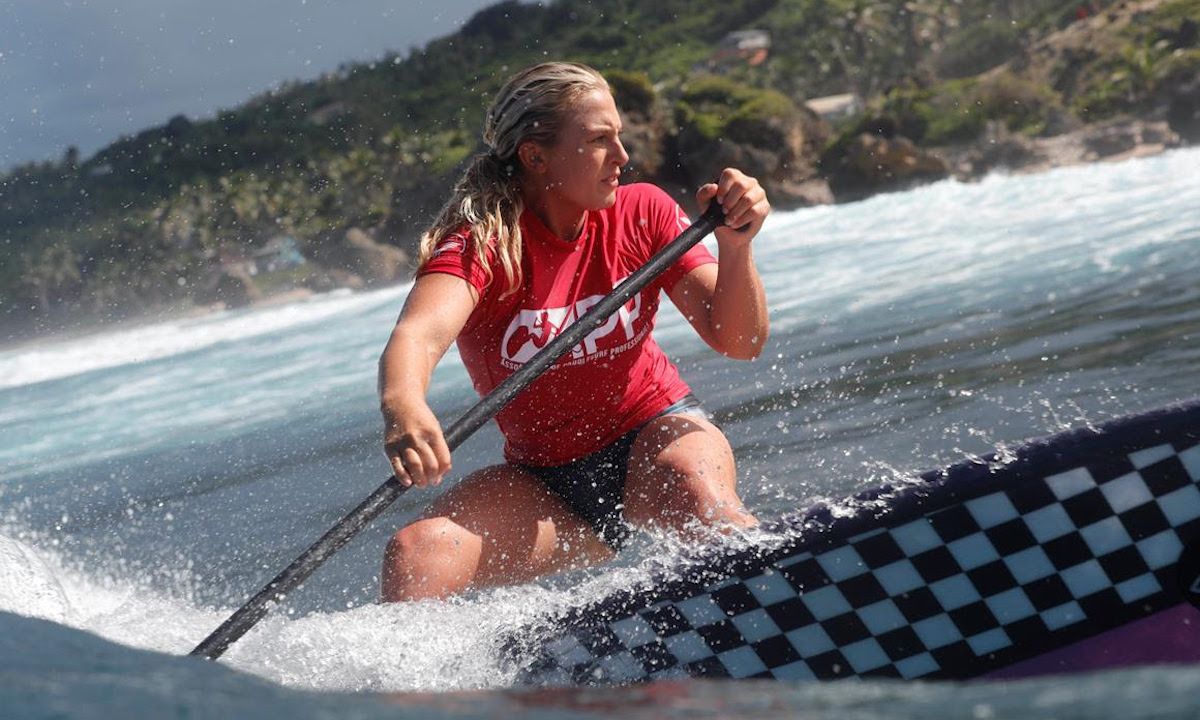 Photo: APP World Tour
It all came down to the second semi-final, as Izzi Gomez had played her part to advance through to the finals, and if Shakira Westdorp advanced through to the finals as well, she would have to win. In the end, Vania Torres' strong semi-final performance was enough to overpower Shakira Westdorp leaving Izzi to secure her 5th World Title sitting nervously on the beach!
With the World Title already secured, Izzi headed out for the final completely relaxed, going on to post the highest heat score total of the event, with a 9.5 and and an 8.6 to win the Barbados Pro in epic fashion.
2019 has been a dominant season for the 19-year-old, now five time World Champion, with a second place at Sunset, 2nd place at Gran Canaria and back to back wins in New York and Barbados.
Read more about Izzi's feat HERE.
Seychelle Webster Wins First Racing World Title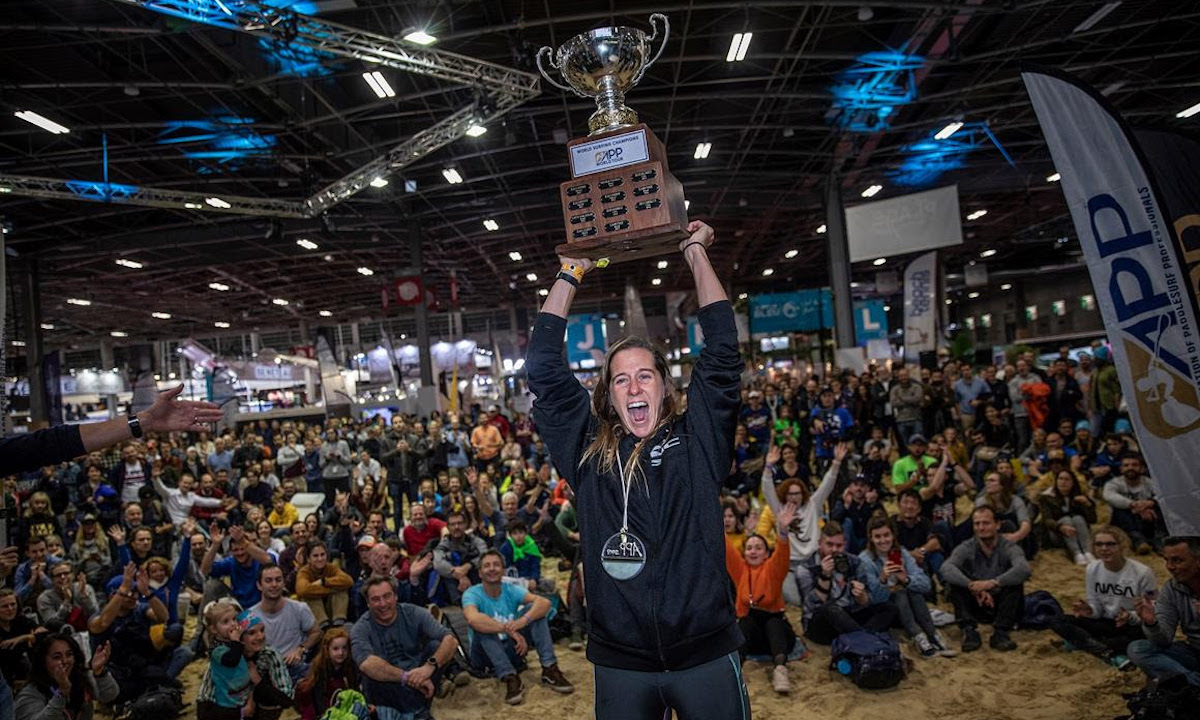 Photo: APP World Tour
For Seychelle Webster it was an incredibly special day, as not only did she power her way to victory in the sprint racing component of the Paris SUP Open in front of a mesmerized crowd, but she clinched the 2019 Racing World Title ahead of the final day of action on Sunday.
That's right, it was an emotional moment as one of America's greatest paddling talents, SIC Maui's Seychelle Webster was able to secure her maiden World Title in Paris, with a flawless victory in the sprints, giving her three sprint wins for her first season on Tour, securing the 2019 Sprint Racing Title in the process. In front of hundreds of passionate paddlers assembled in Paris for the Paris SUP Open, Seychelle was thankful, proud of a moment that she has worked long and hard for and finally able to add a World Title to her list of achievements. So, a major congratulations to Seychelle Webster.
Read more about her World Title win HERE.
Fiona Wylde Wins Sunset Beach Pro in Solid Surf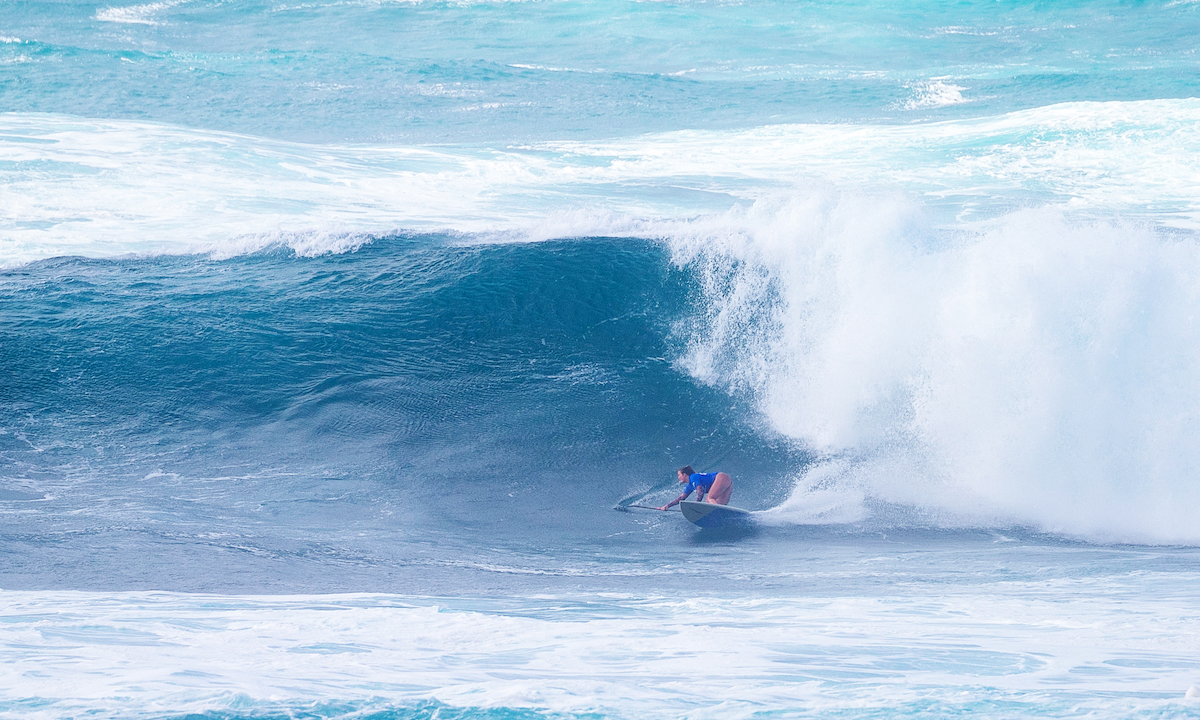 Photo: APP World Tour
After a dramatic and challenging day of competition, Fiona Wylde was crowned the Women's Sunset Beach Pro Champion for 2019. In the lead up to the event, Fiona was looking quietly confidant and self assured in the tricky line-up at Sunset Beach, rapidly gaining respect amongst the local community for her approach, positioning and bravado at this powerful North Shore break. This carried on through the event itself, as Fiona calmly worked her way through the rounds to make the final, and put on a performance to remember, picking off the best waves of the heat and surfing them with speed, power and flow. After two consecutive years of finishing second to multiple times World Champion Izzi Gomez in Hawaii, Fiona was able to prove that third time was the charm this year at the Sunset Beach Pro presented by Local Motion.
To read more about Fiona's performance at Sunset, click HERE.
As noted above, there were so many incredible performances in 2019, there's just too many to list. Whether in competition or for charity these performances were the top 7 that stood out above the rest. Which performance did you think was the most inspirational of 2019? Share your thoughts with us in the comments below.
© Supconnect.com Copyrighted Exclusive Content
Last modified onFriday, 03 January 2020 09:52
Andre Niemeyer is Supconnect's Publisher, founding president of the Standup Paddle Industry Association, and an expert SUP surfer. He has a strong background in competitive longboarding and has competed and won some of the early sup surfing events in mainland US.
Website: supconnect.com