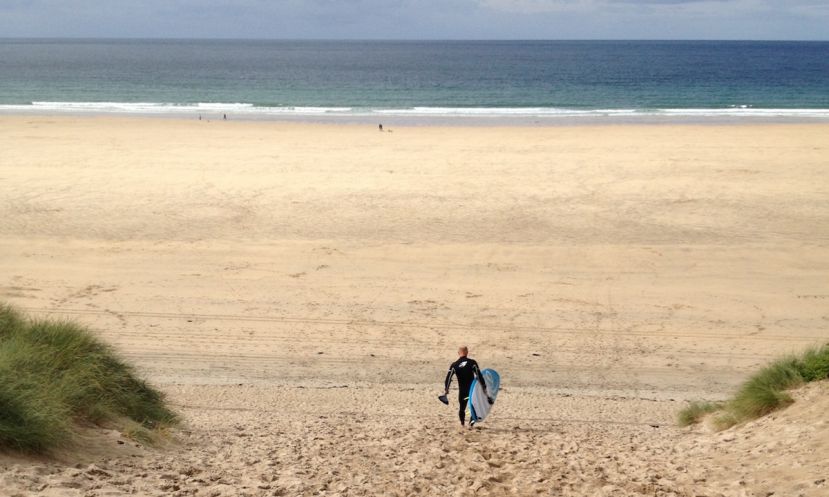 Cornwall, UK sand dunes. | Photo: Tez and Fi Plavenieks
There's a thriving stand up paddle boarding scene in the UK. Every year participation numbers increase exponentially and this trend shows no signs of slowing down. But what can you expect if you decide to hit up this 'green and pleasant land' for a spot of sweeping? Tez Plavenieks gives a whistle stop location overview from across the pond.
Cornwall and Devon
Cornwall and Devon – also referred to as the South West (although some include South Wales in this) – is known as surfer country. That's not to say there aren't waves elsewhere in the UK but it's the South West that's a consistent draw for those seeking Atlantic juice.
Picturesque cliffy coastline and sandy beaches are what keep riders coming back time and again –plus azure blue water and consistent surf. That said, Cornwall and Devon aren't as popular for stand up paddling as you'd think – at least SUP surfing. Traditional style riders in the land of pasties still outnumber SUPers, although there are pockets where you'll find a few.
Photo: (L) Devon surfing. / Photo (R) Cornwall surfing. | Photos: Tez and Fi Plavenieks
Saunton Sands in North Devon is one such case in point. While further south in Cornwall boasts Watergate Bay – the UK's National SUP Champs venue. Gwithian, located in St Ives Bay, is a real gem but getting busier each year. The South West isn't just about waves, however. There are some stunning flat water touring spots around and the downwinding (on its day) can be epic!
South Coast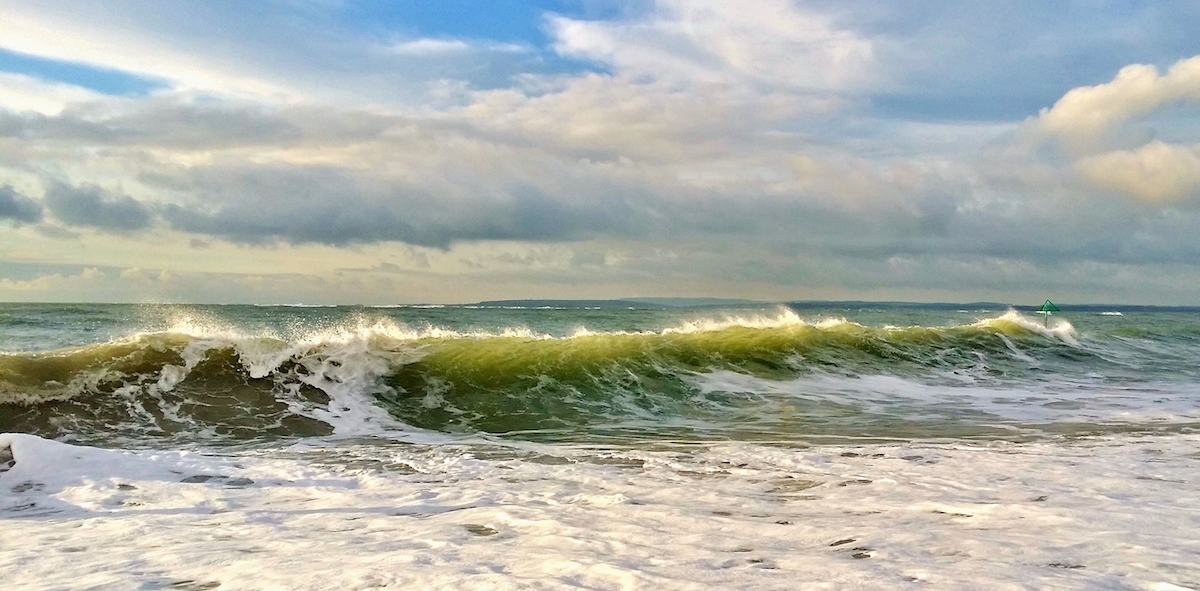 South Coast, UK. | Photo: Tez and Fi Plavenieks
The UK's south coast is where the biggest congregation of stand up paddlers can be found. While this varied coast gets its fair share of swell pushing up the English Channel in winter it's more hit and miss during summer. That said, there are some classic set ups perfect for SUP surfing – the rocky reefs of Dorset's Kimmeridge Bay being a case in point.
Further east there are a bunch of different sand bar style set ups offering great flat water sweeping when the swell goes AWOL. Bournemouth, Witterings and Brighton all have busy surf and SUP scenes with races, events and gatherings happening throughout the year. If coastal venues aren't doing it for you then check out a plethora of inland waterways close by – the River Thames being one such location. (London has a great stand up paddle boarding scene).
North Sea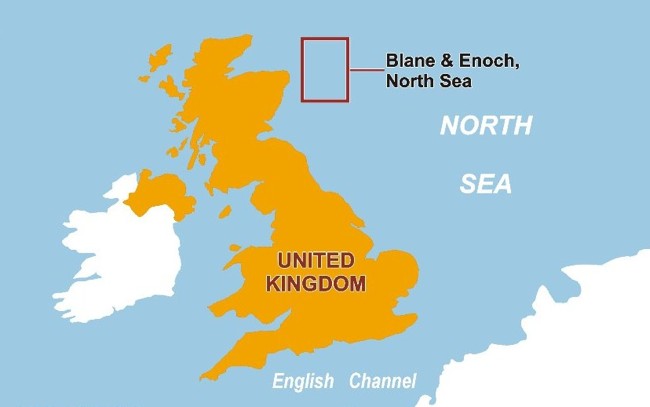 With deep low pressure systems perched above Scotland the amount of world class reef set ups (with a healthy number of banging beach breaks also in the mix) the North Sea has makes it a cold but stoke inducing SUP surfing playground. During recent years stand up has gained in popularity with increasing numbers hitting up chilly North Sea venues.
There are no two ways about: the North Sea lacks when it comes to warmth levels due to the absence of the Gulf Stream. But what's missing in terms of thermometer readings is made up by sheer stoke from those who regularly paddle. Key areas include Tynemouth and Scarborough where there are plenty of waves, flat water paddling opportunities and access to abundant rivers and canals.
Scotland
Scotland offers a vast and diverse set of SUP conditions ranging from everything between gnarly reef, mellow beachies and breath taking loch paddling. Some of the outlying islands – Hebrides and Shetland – host truly world class waves, many of which go unridden and/or are yet to be discovered.
If you fancy hitting Scotland then it's worth having back up plans in place. Mother Nature's effects can be harsh – especially during winter. But if you score, then it'll be all the sweeter. Scotland's mountain flanked lochs are particular highlights. There's nothing quite like paddling under snowy peaks with reflections bouncing off gin clear water below.
North West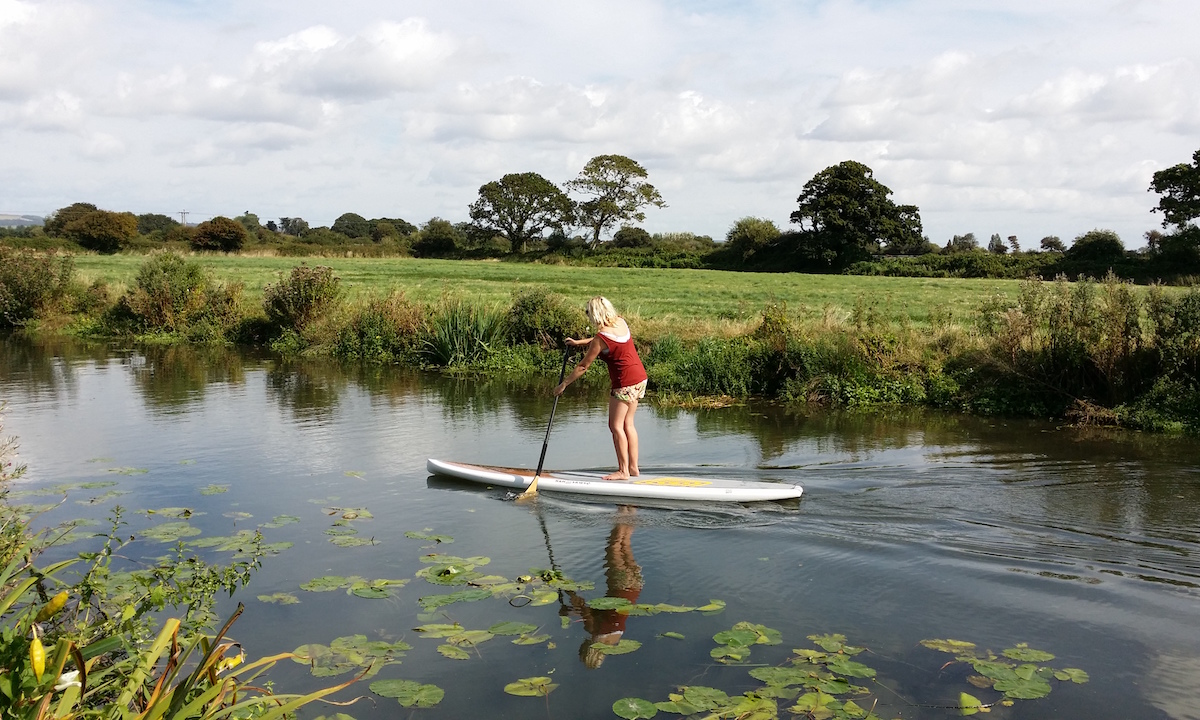 Inland paddling is a great way to explore the UK's rivers and inland waterways. | Photo: Tez and Fi Plavenieks
The North West is predominantly a flat water area – at least on the coast. Offshore islands and Eire's 'shadow' means there's very little ground swell making its way on beaches here. But who needs this when you have such fantastic flat water/touring venues of the Lake District. This area of Cumbria is synonymous with outdoor lifestyle and SUP is just another way to experience this wild and beautiful area. There are of course some coastal venues to check out and downwind runs to experience when weather conditions align. You're also not too far from North Wales for surf action.
North and South Wales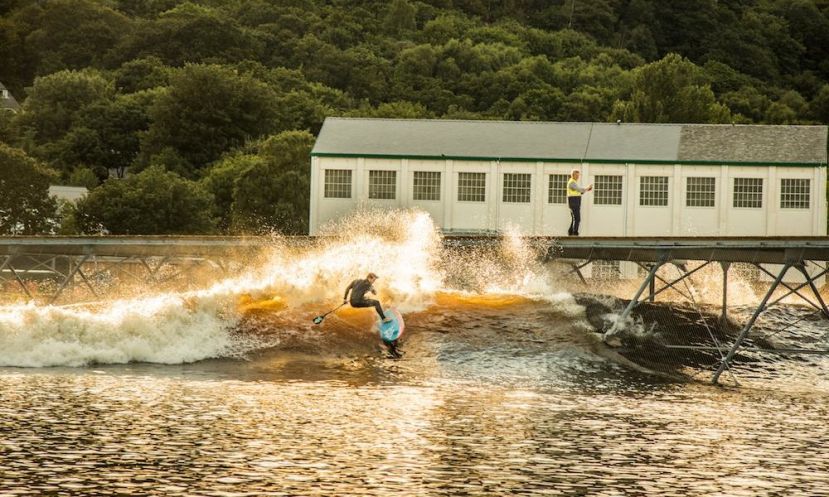 Hawaiian surfer Zane Schweitzer tearing it up at Surf Snowdonia wave park in the UK. | Photo: Starboard SUP UK
Both North and South Wales (at least west facing beaches) receive their fair share of swell – more regularly in winter. The more southerly locations like Pembrokeshire and the Gower Peninsula are efficient swell magnets. Further north, however, does deliver the goods at certain times of the year – especially around Anglesey.
Wales is also famed for its white water river venues. Having once been the proving ground to many a kayaker, North Wales has a host of spots, ranging in level of difficulty, for those fancying a bash at some froth. Summer can be a bit hit and miss, with less rainfall (although this is Wales so you never can tell), whereas winter will have pumping volumes of white water more often than not. And don't forget Surf Snowdonia – Europe's first man made wave park.
Northern Ireland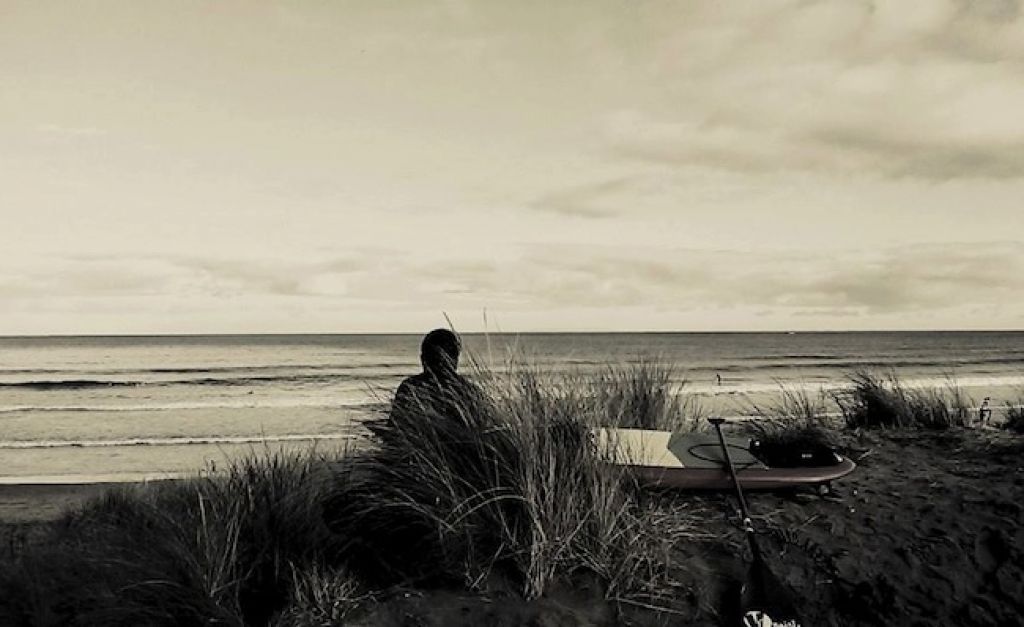 Ireland SUP. | Photo via: Owen Waters
Northern Ireland has two distinct coastal types (more or less). The Irish Sea side is predominantly a flat water/downwind location (although wind swells can be rideable at times). North facing beaches, in contrast, receive pumping swells as depressions track south of Iceland. Basing yourself in Northern Ireland does give access to the awesome Atlantic facing coast as well as Dublin's ferry waves (just over the border). We're sure you'll find plenty of SUP shenanigans to keep you entertained. If it's not happening then there's always Guinness…
Hopefully this has helped give you some insight on the many spots to stand up paddle in the UK. As the sport is growing, there's likely to be more places open up where you'll find paddlers where you never thought you'd see them!
To see more SUP Destinations, click HERE.
© Supconnect.com Copyrighted Exclusive Content
Last modified onTuesday, 21 September 2021 13:54
Email

This email address is being protected from spambots. You need JavaScript enabled to view it.