Will Schmidt Attempts 300+ Miles in Three Weeks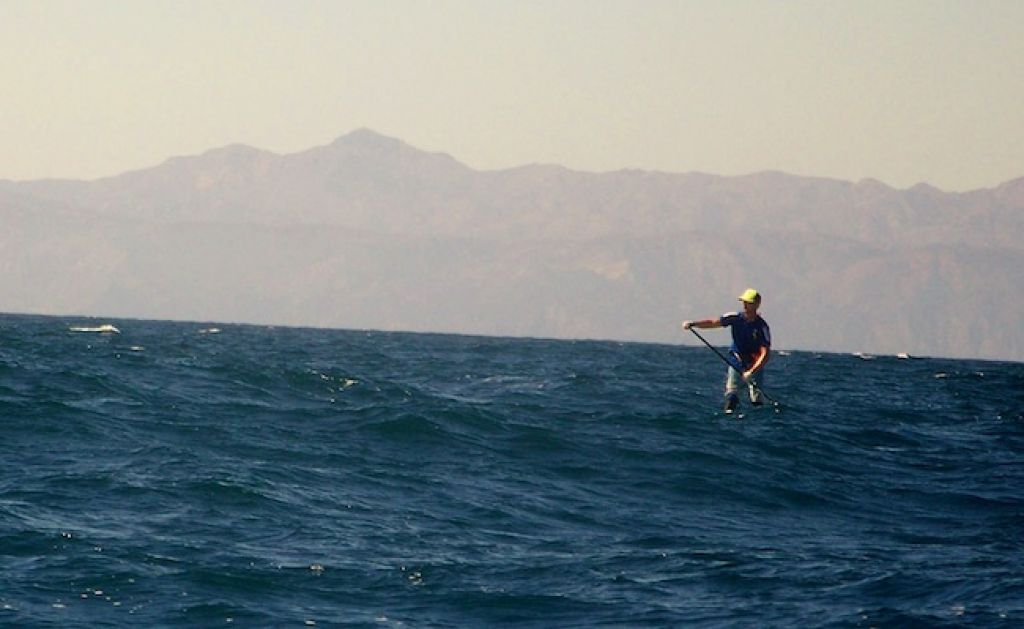 Will Schmidt while out for a paddle.
SAN CLEMENTE, California - For a man who not long ago was ready to take his own life, Will Schmidt sure is busy and dedicated to his stand up paddling and to helping others.
After recognizing himself as a Wounded Warrior and military member suffering from post war depression, to the point of not wanting to continue on in life, Will received a phone call from his mother encouraging him to go for a paddle and enjoy the ocean. Those words changed him forever and Will says that paddling saved his life.
Today Will paddles more than ever and does so in an effort to raise money and awareness for wounded warriors, like himself, who's injuries may not actually show on the outside, but who deal with trauma and stress related to their service in the military.
With that goal in mind, team Will Power (Will Schmidt) has decided to accept another challenge and will take on the Island To Island Waterman Relay, a 28 mile channel crossing from Santa Barbara Island to Isthmus, Catalina Island on October 12th.
Thanks to the support of Braly Joy of SIC Maui and Anthony Scatturo of Flow Sports, Will Schmidt is happy to announce that he will be making the trip exclusively on a SIC Maui 14 foot Bullet! His escort for this challenge will be KC Matlock and her Newport 30 Sailboat called the GypSea!
"I told everyone that there will be a bonus for this trip," said Schmidt, "and here it is: (SPOILER ALERT) Sunday the 13th, following the race, GypSea will escort me back to Dana Point Harbor as I attempt to complete my 3rd solo Catalina Channel crossing! This will also push my total Pacific Ocean mileage over the course of the last 3 weeks to just over 300 statute miles."
This will be an incredible feat given that the Catalina Channel crossing is another 40 miles on top of the 28 that Will will do just the day before.
Fundraising and more information about Will Schmidt and his cause can be found at www.AreYouInspiredYet.com
.
Last modified onWednesday, 28 January 2015 12:03
Email

This email address is being protected from spambots. You need JavaScript enabled to view it.