#SupFiesta14 Introduces Junior Pro Line-Up
Bernd Roediger from Maui won the recent Santa Cruz event, posted the highest heat total of the entire event at the Sunset Beach Pro, and will attend #SupFiesta14. Photo via Bernd Roediger
SAN CELMENTE, California - On May 25th, 2014 Performance Paddling is proud to introduce the 2014 Junior Pro line-up, for the world's premier ALL YOUTH standup paddle event.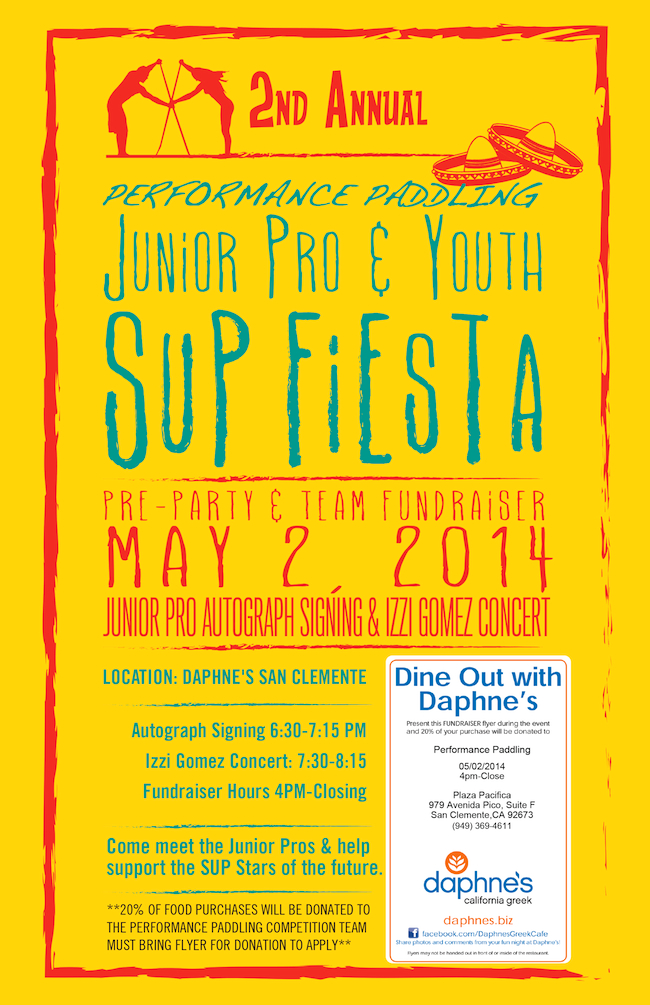 This unique event features not only talented young "veterans", but also many enthusiastic sup groms, who for some, will be competing in their very first surfing competition. Many of the young competitors already have names that are easily recognized while others will be new to the sup scene, but this is a chance for unknowns to become well knowns!
Below is a list of the current competitors:
Boys
Yuri Daberkow, 17, Brazil
Max Fleming, 15, California
Mo Freitas, 16, Oahu
Felipe Gaspar, 14, Brazil
Noa Hopper, 15, California
Ridge Lenny, 17, Maui
Dax McPhillips, 9, California
Kai McPhillips, 11, California
Riggs Napoleon, 16, Oahu
Bernd Roediger, 17. Maui
Girls
Alleanna Clark, 15, California
Lara Claydon, 14, Maui
Izzi Gomez, 14, Florida
Sasha Ka'uhane, 11, Oahu
Mason Schremmer, 13, Oahu
Natalia Smith, 17 Kauai
Vanina Walsh, 17, Oahu
Fiona Wylde, 17, Oregon

Although the $5000 prize purse is only for the Junior Pro SUP Surfing contest, many of the invites will be competing in their Age Group in sup racing as well. There is going to be plenty of action all day long!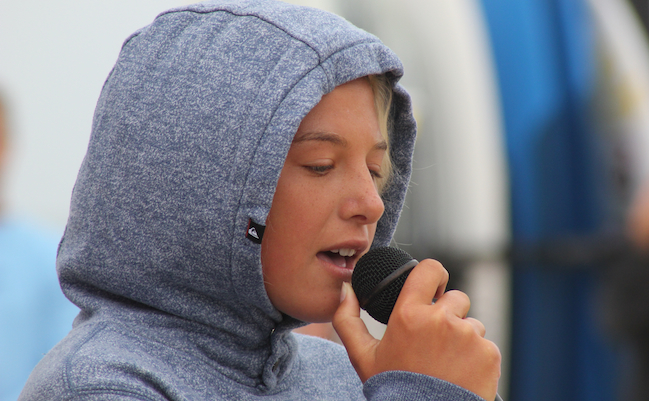 Izzi Gomez sang the national anthem last year and will do more singing this year. Photo by: Harry Wiewel
Come meet the Junior Pros, and get their autograph, at our event Pre-Party which will be held Friday Night at Daphne's California Greek restaurant in San Clemente. After the autograph signing, there will be a special concert by our very own Junior Pro Invite & Performance Paddling Competition Team member Izzi Gomez. 20% of food sales will also be donated by Daphne's, to the Performance Paddling Competition Team. Come hungry and enjoy a fun night supporting the Sup Stars of the future.

Event Details:
Friday May 2
Pre-Party at Daphne's California Greek, San Clemente
6:30-7:15 Junior Pro Autograph Signing
7:30-8:15 Izzi Gomez Concert
Fundraiser Hours 4pm-Close
Daphne's California Greek, San Clemente

Saturday May 3
Stand Up for the Cure
Junior Pro Invites will be helping Zane Schweitzer

Sunday May 4, 2014
2nd Annual Junior Pro & Youth SUP Fiesta
Registration: 6:45-7:30
Athlete Briefing: 7:45
Blessing & National Anthem: 7:50-8:00
Event: 8:15am-6:15pm
Awards: 6:30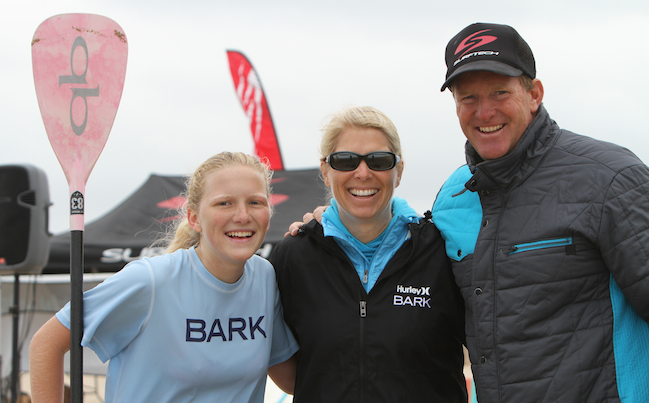 Emily Bark won the 12-14 Girls Race last year, Sam (not pictured) is in the sup surf contest this year, Jack Bark (not pictured) will be working water safety, and Joe is sponsoring the event. Its a family affair at #SupFiesta14. Photo courtesy Joe Bark

Remember:
"Socially" interact with the SUP Fiesta using with the hashtag #supfiesta14
Spread the word to family and friends to watch the event live at www.performancepaddling.com

The Junior Pro & Youth SUP Fiesta would like to our sponsors including: Surftech, Supconnect, Daphne's, Quickblade, Sweet Waterwear, Maui Jim, Ultimate Sup Showdown, Infinity, SUPtheMag, Bark, Boga, FCS, South Tahoe Standup Paddle, Onit Pro, Victory Kore Dry, Surffur, Boardworks, Humu Surf Co, Goodonya Bar, Kicker Audio, Positive Existence Printing.
Last modified onTuesday, 27 January 2015 17:01
Email

This email address is being protected from spambots. You need JavaScript enabled to view it.