What Makes SUP A Whole New Adventure?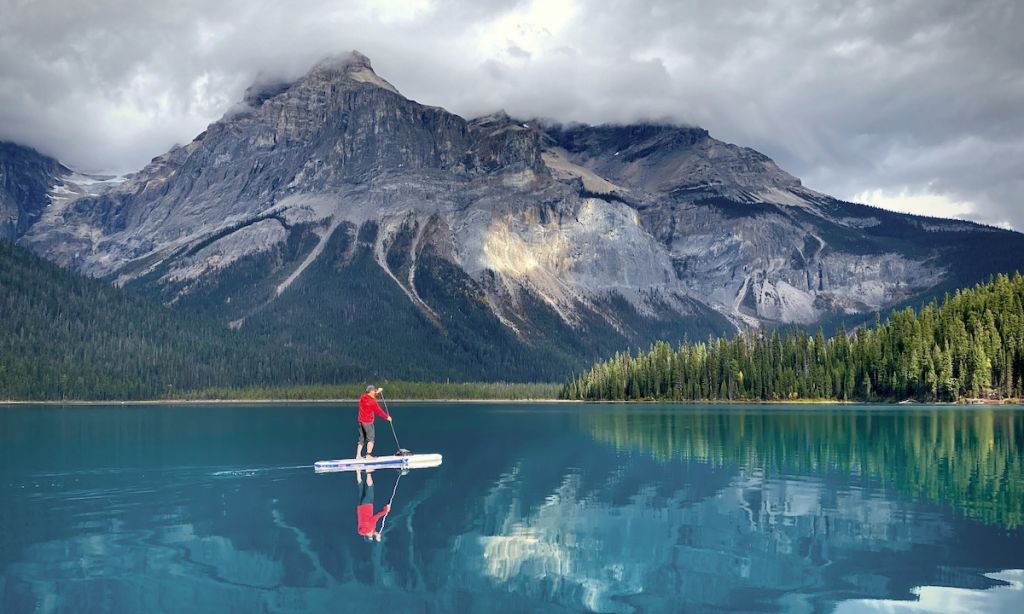 The last light of summer on Emerald Lake BC. | Photo via Jean McBroom / Supconnect Photo Contest
Even if you're a watersports enthusiast, standup paddle boarding is a whole new adventure and challenge! Here's what makes it a great sport to try.
If you live near the coast, you may enjoy a bit of surfing. There's nothing quite like taking on a monster wave! If you're near a lake, you might be a fan of kayaking or canoeing on the flatter water. But have you tried stand up paddle boarding? If not, it should be the next water sport you try! It has some noticeable differences to other watersports, and you may be surprised at the many health benefits you can gain from doing a bit of SUP. Here's what makes standup paddle boarding a whole new adventure!
1. It's a Great Workout
If you're looking for a new form of fitness to try this summer, SUP could be your new best friend. It may look leisurely and chilled out, but in reality this casual little paddle is a full-body exercise.
Full Body Workout
Paddling may sound like an easy thing to do. But the truth is, you'll be working a variety of muscles in both your upper and lower body when you take a paddle. Your quads, hamstrings and calves work together to help you to stay on the board. They'll be constantly flexing as the board moves with the flow of the water. It's not just about standing there passively!
You'll be using your arms and shoulders to propel yourself through the water. The force of the water against the paddle provides some resistance for you to push against, so chances are your whole body will be stiff the day after a good paddle.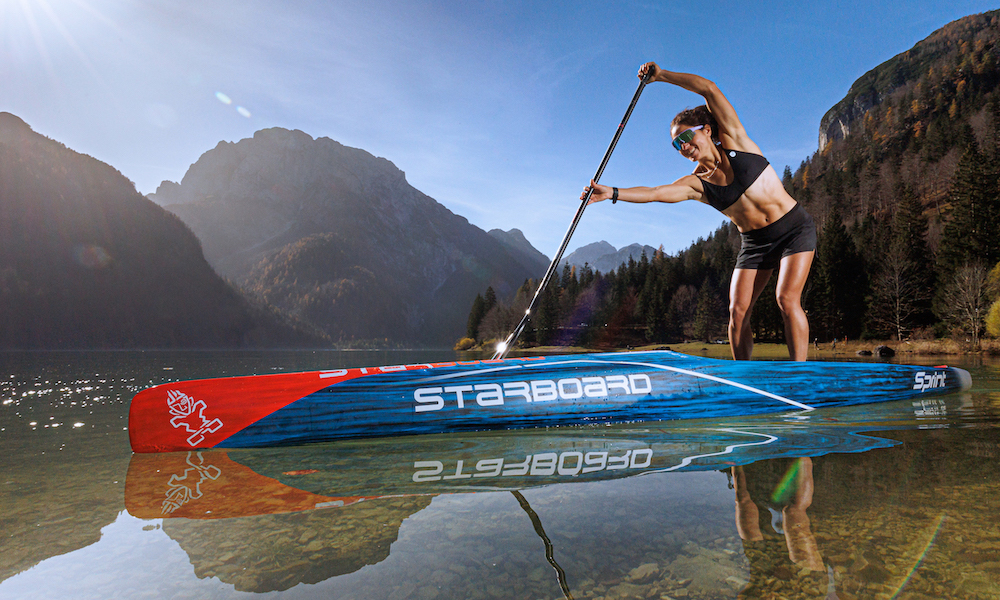 Photo Courtesy: Starboard
Core Strength
You'll also be tightening your core more than you realize. This is an essential part of balance. SUP is basically like a long, standing plank. While you're tightening your main core muscles, you'll also be working the side abs as you twist to paddle, and as you stabilize yourself with the rocking of the board on the water.
Low Chance of Injury
As well as burning calories and working a ton of muscles, there's a relatively small chance of injury. SUP is low-impact, done at a leisurely pace, and is usually done in a wide-open space, so there's not much to collide with. It's also great for social distancing! The only thing you'll need to be extra cautious about is getting sunburned. It's a good idea to take your sunscreen with you in a small waterproof bag, so you can reapply on the go!
2. It Can Be Done Alone or Together
Stand up paddle boarding is the perfect adventure for one, or it can make for a fun-filled outing for a group. Either way, whenever you're near a body of water with your board, you can have some kind of adventure!
Alone
If you're looking to get away from the hustle of work and the four walls of home, taking a quick paddle through a beautiful nature scene can be just what you need to rejuvenate you. Thanks to the low-impact, low-injury nature of standup paddle boarding, it's also pretty safe for one to do alone. Although we do recommend paddling with a personal flotation device just in case, and always be sure to let someone know when you're heading out and where you're going.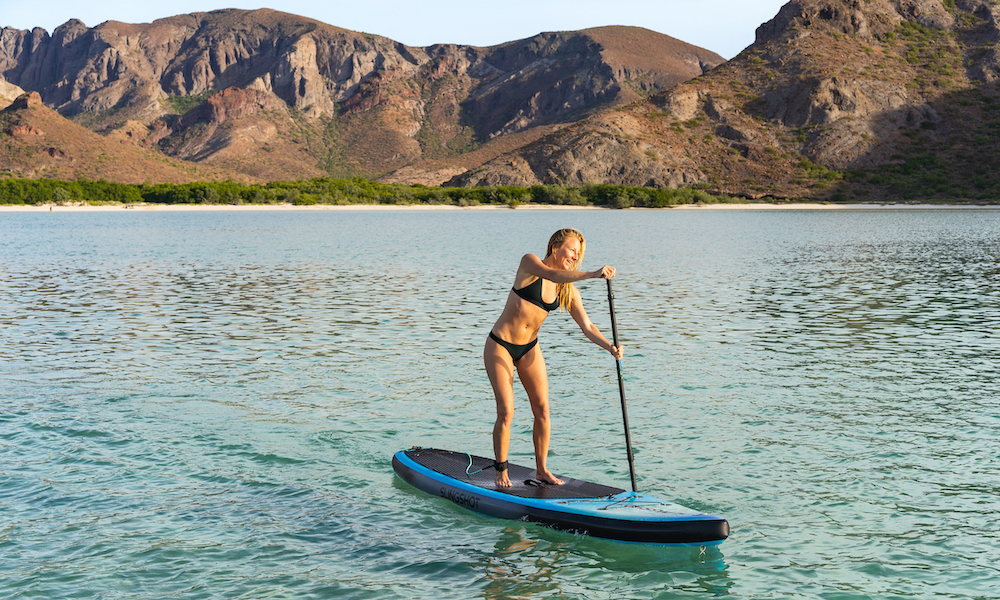 Photo Courtesy: Slingshot
It can be a great way to spend some alone time away from everyone and everything. For some proper me-time, take a hat, sunscreen, and a book with you and settle somewhere, sit on your board, and catch up on some reading!
Together
SUP is also an extremely fun way to spend an outing with family or friends. Grab your boards and hit the water together, race each other to your destination, or take a picnic lunch with you and have it in a beautiful location. It's also a great way for couples to spend a date! Just the two of you, out on the water, away from work, other people, and the craziness of everyday life. You can even take your dog for a paddle!
Don't think that just because you're together you don't need to be safe! We still suggest wearing your life jackets, because accidents can happen quickly, whether you're alone or together.
3. It's a Versatile Platform
The real beauty of standup paddle boarding is that it's extremely versatile. Standing up on a surfboard and paddling with an oar may sound like it's not the most exciting thing. But apart from the great muscle-building and calorie-burning you'll be doing, it just takes a bit of creativity, and you can find almost endless things to do on a standup paddle board. Here are some ideas:
Paddle Board Fishing
You can buy special fishing SUPs if you're a serious fisherman. But if you're just looking for a new adventure on your old board, you can take your rod and reel along with you on any old paddle board. If you're really up for something challenging, the vantage point from a paddleboard makes for a fun bow-fishing experience. Just be careful not to throw yourself off balance!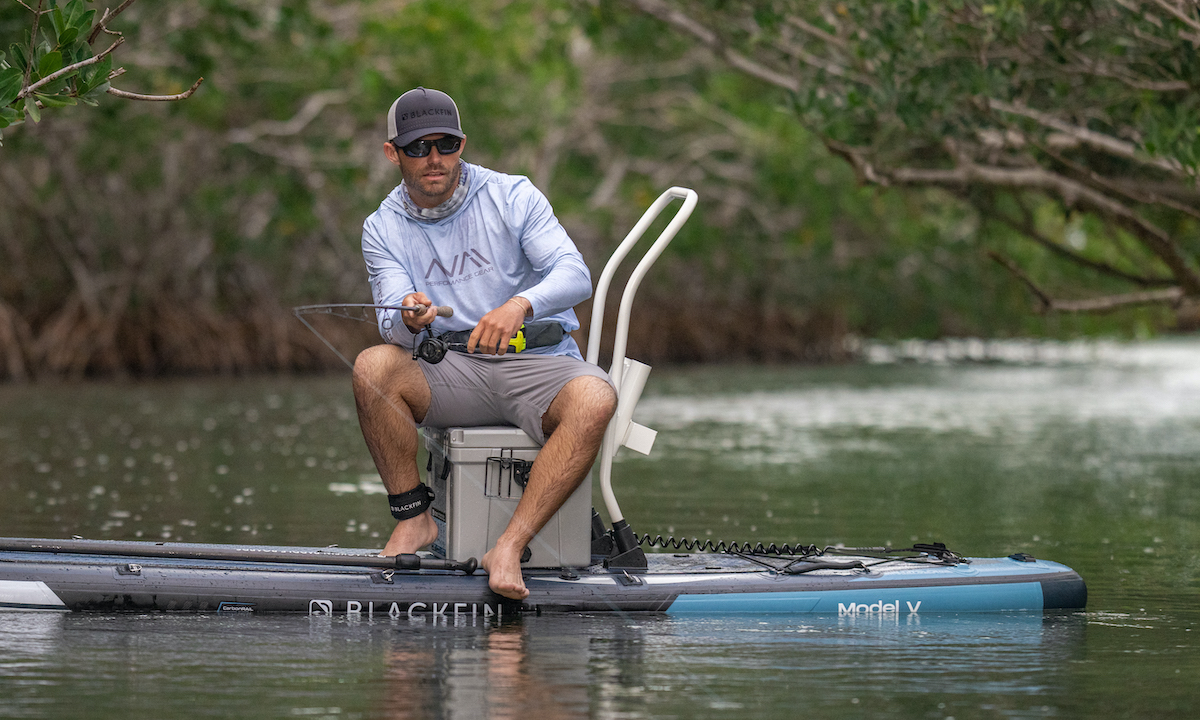 Photo Courtesy: iRocker
Paddle Board Yoga
Yes, this is a thing. It's best to try once you've gotten the hang of balancing on a paddle board. If you thought just paddling worked your core, this will surprise you! It's a good idea to get yourself a board with an EVA deck on it, so you have some grip when you're doing downward dogs and other moves. The advantages? Having to be completely in the moment, and practicing yoga surrounded by beautiful nature and cleansing water.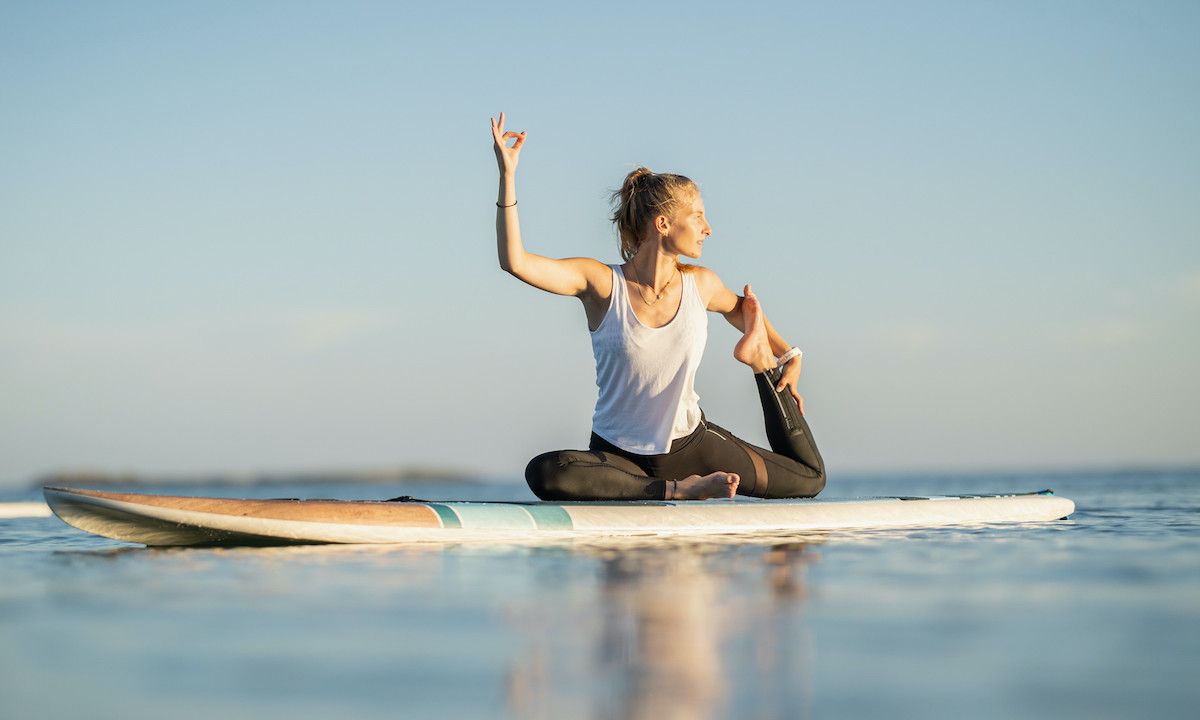 Photo courtesy: TAHE
Racing
Paddle board racing is quite an intense sport. But you don't need to be a pro to take part. Just get a few friends together, set up a race course, and go for it! If you're lucky, there will be casual community events in your area. If you take a real liking to it, you can take part in competitive races.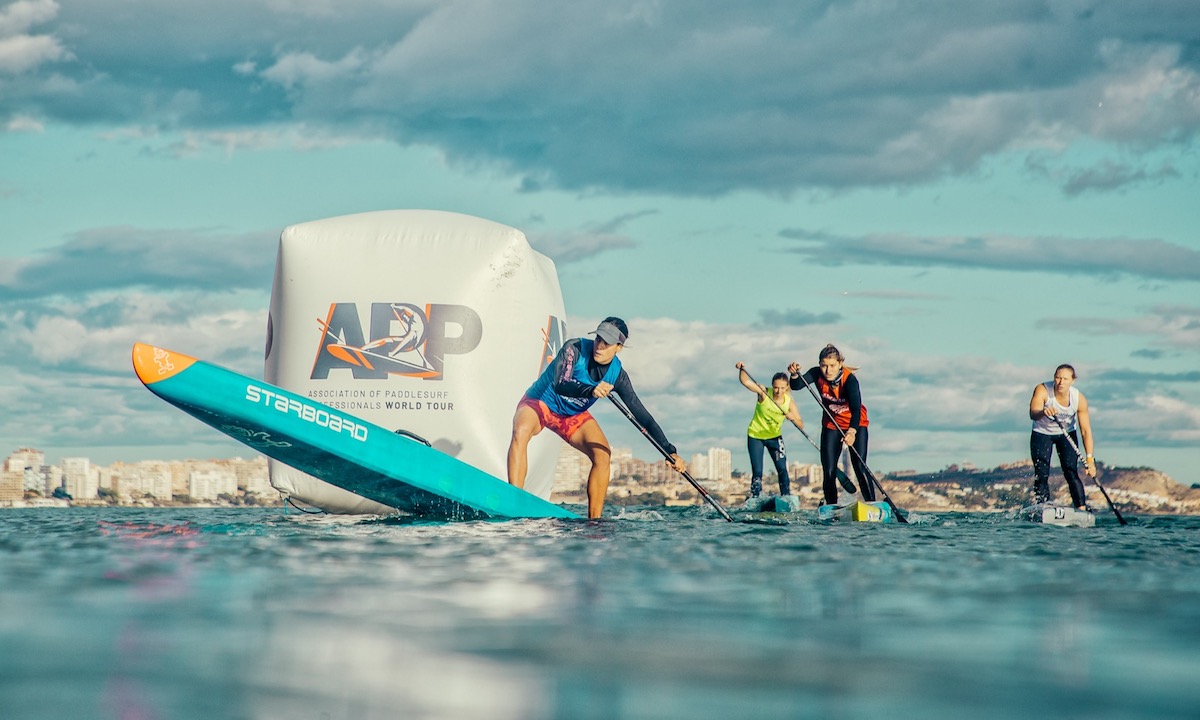 Photo courtesy: APP World Tour
Conclusion
If those reasons aren't enough to get you into stand up paddle boarding, then perhaps nothing will! It's definitely worth a try, and you may find that your fitness levels and general health improve if you do it often enough. The serene act of being out on the water, surrounded by nature, and away from the hustle and bustle of everyday life has benefits of its own. Next time you're out on the water, why not give standup paddle boarding a try? Who knows, you may fall in love with it and never look back.
For more SUP tips, click HERE.
Last modified onFriday, 20 January 2023 13:40

Kenneth Reaves is an outdoor guru who loves fishing. He has been exploring nature and having great fishing adventures since he was 5 years old. Currently, he is busy sharing his passion for exciting adventures and fishing to amateur anglers through his blog, https://www.perfectcaptain.com/.
Website: https://www.perfectcaptain.com/