Tips for Improving Your SUP Fishing Skills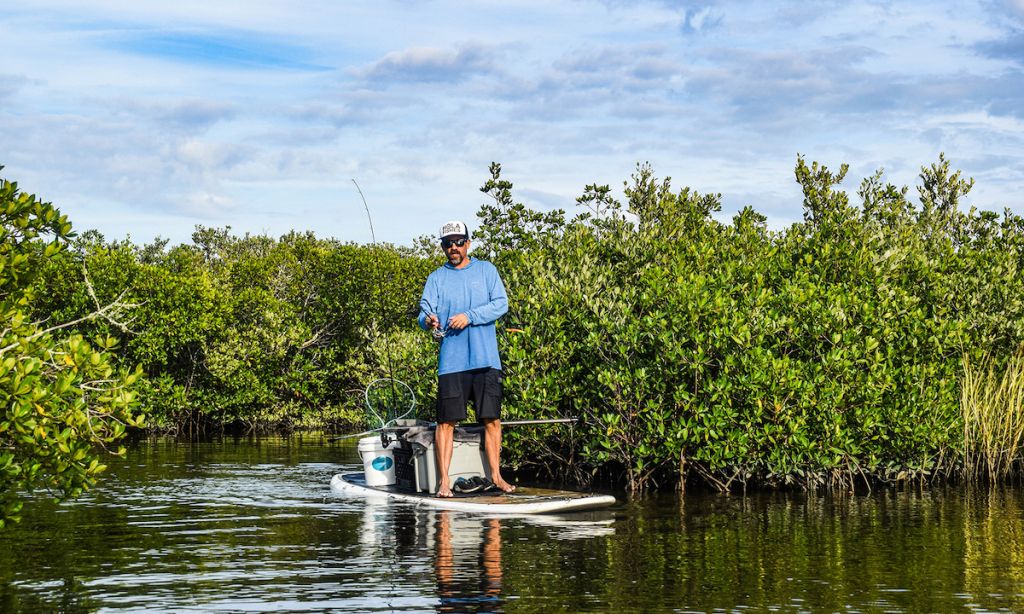 Photo courtesy: Pau Hana Surf Supply
Stand up paddle boarding is becoming increasingly popular. It's an excellent workout, as well as a tranquil and fun way to get out into the fresh air and experience nature. If you're an angler, it's only natural to mix the two together. Fishing from your SUP can be challenging, but at the same time it's a fun and unique twist on your regular fishing. However, learning how to fish while on a stand-up paddle board can be daunting at first. Here are our top tips for improving your SUP fishing while having fun at the same time.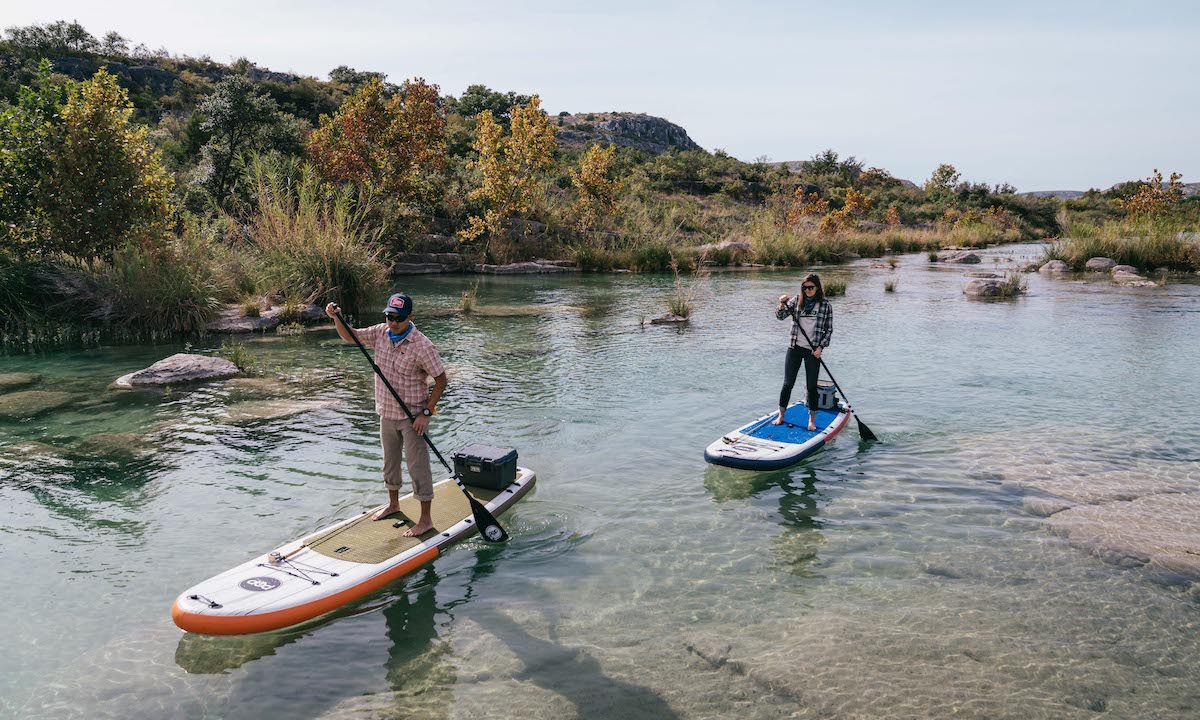 Photo via: POP Board Co / @travperk_photo_
1. Choose the Right Gear
If you're planning on fishing from your SUP, make sure you're choosing a SUP-specific fishing board or an all-round board. These types of boards are usually wider and more stable. It's also a good idea to go for a drop-stitched, inflatable paddle board, as they're quite durable and super portable.
Your choice of rod is up to you, but a 6 to 7-foot, medium-heavy parabolic rod is a good choice to help you bring the fish close to the board easily. Choose a freshwater reel if you're river or lake fishing and a saltwater one for sea fishing. Obviously if you want to fly fish from a paddle board, you'll need a fly reel.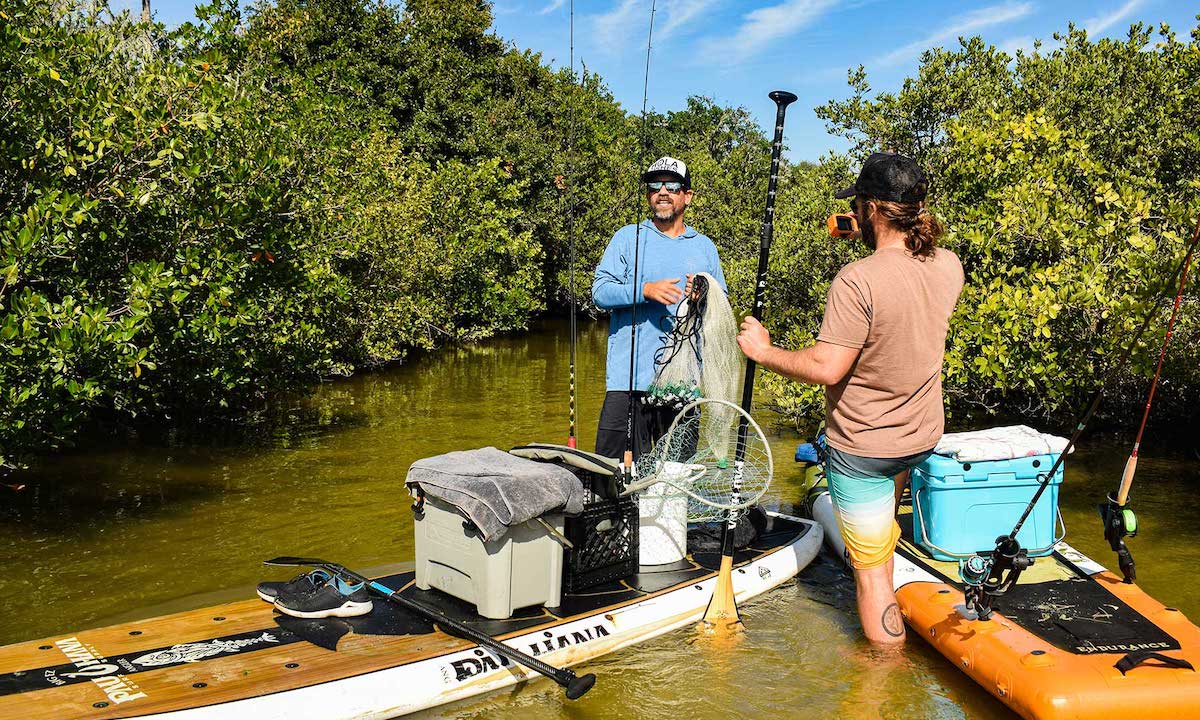 Photo courtesy: Pau Hana Surf Supply
2. Kit Your SUP Out for Fishing
Once you've chosen your gear, the next step is to set up your paddleboard for fishing. A few modifications can help you have a more comfortable and effective fishing experience. First and foremost, you should invest in a life jacket and a leash to keep you connected to your board in case you lose your balance and fall off. Safety is important, and you never know when it could save your life.
We recommend a carbon fiber paddle. It's light and stiff, reducing weight and helping you to move quietly through the water and not scare the fish. You can install a chair, a cooler box (to store your fish), a rod holder (excellent so you can paddle properly without having to hold the rod), and even a fish finder. Choose what you need and get it installed before you head out on the water.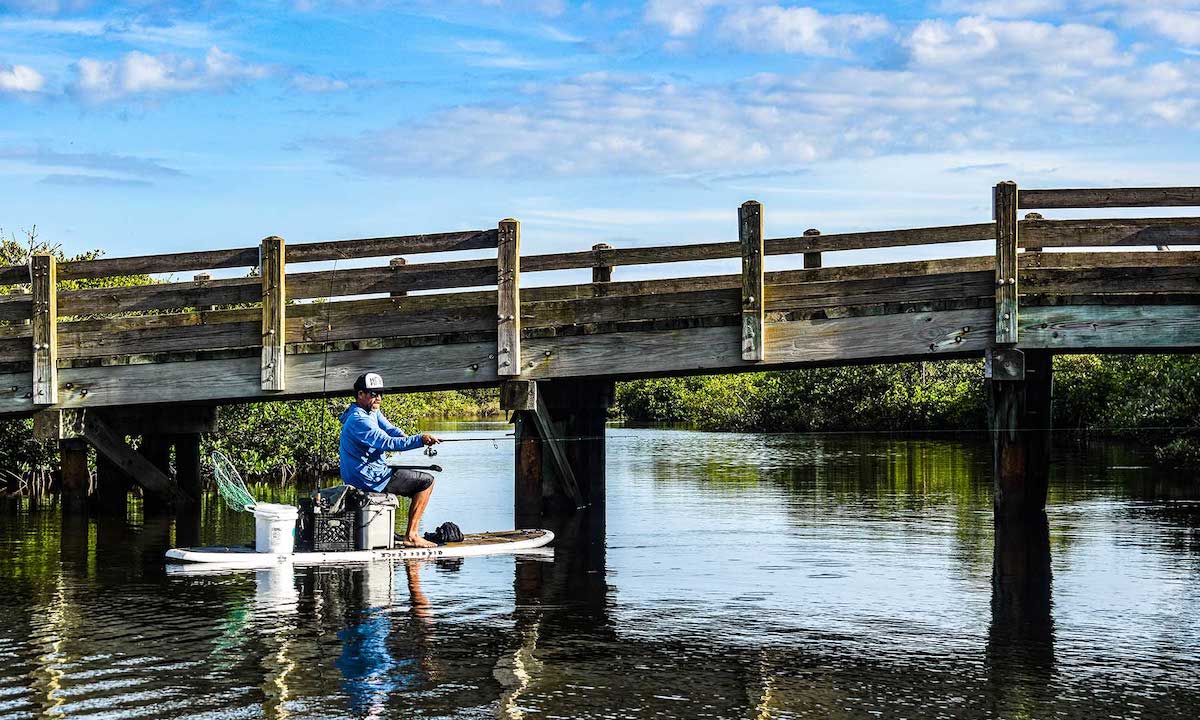 Photo courtesy: Pau Hana Surf Supply
3. Get Your Balance Right
Keeping your balance while SUP fishing is probably the most tricky thing. We advise getting your balance right on the board before you even try to fish. When you actually have a fish on the line, balancing gets even harder, especially if it's a large fish. Here's a quick tip to maintain your balance when reeling one in:
Keep your rod tip pointed towards the nose of your paddle board. This way, the pull of the fish will always cause the board to swing towards it, keeping the board straight and making it much easier to stay stable. Instead of trying to pull your fish all the way in on your line, land it with a wide net so you can get down low on your board and prevent the fish jumping and throwing you off balance.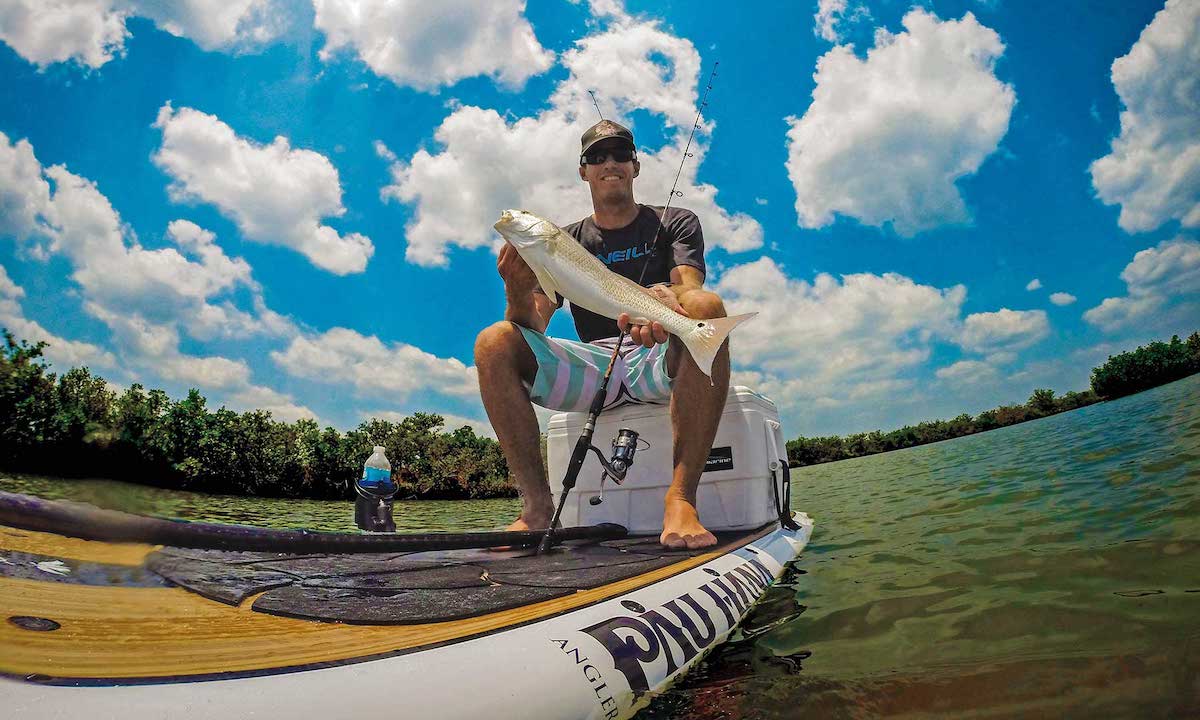 Photo courtesy: Pau Hana Surf Supply
Conclusion
Stand-up paddle boarding can be an amazing activity on its own. But if you're a passionate angler, combining it with your favorite pastime can be the magic bullet for enjoyment. Not only do you get a great workout, but you also get to be as close to the water as possible without being in it and have a unique fishing experience.
For more SUP fishing tips, click HERE.
© Copyrighted Exclusive SupConnect.com Content.
Last modified onMonday, 04 October 2021 12:11

Kenneth Reaves is an outdoor guru who loves fishing. He has been exploring nature and having great fishing adventures since he was 5 years old. Currently, he is busy sharing his passion for exciting adventures and fishing to amateur anglers through his blog, https://www.perfectcaptain.com/.
Website: https://www.perfectcaptain.com/
Email

This email address is being protected from spambots. You need JavaScript enabled to view it.