What To Know Before Purchasing Your First Paddle Board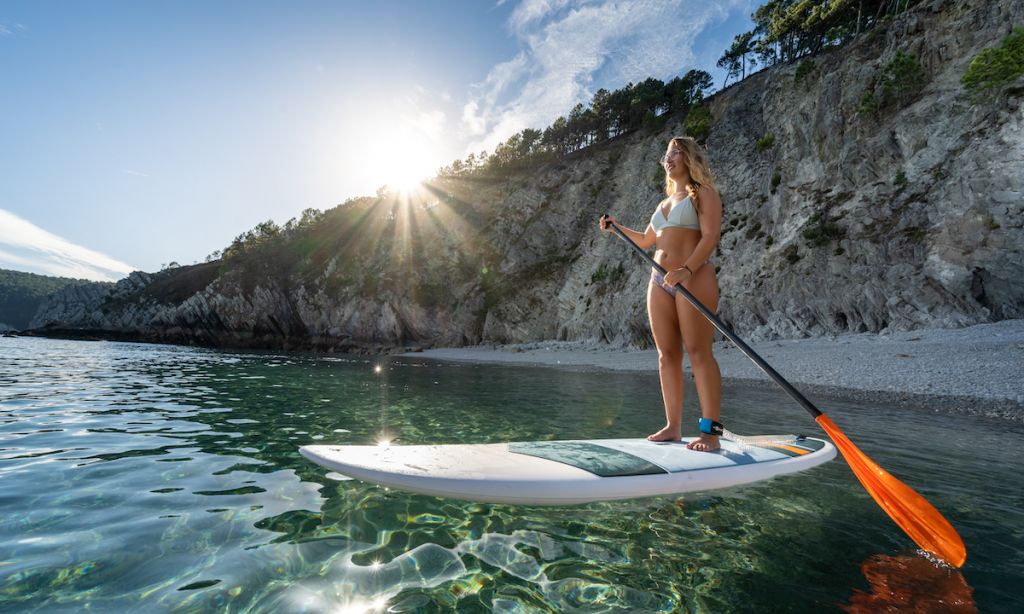 Photo courtesy: TAHE
When preparing to go out and purchase a new stand up paddleboard there are certain things that you should have in mind before making your purchase. First, decide whether or not you want to use it as a form of exercise or just for a comfortable day out on the water.
When choosing which paddleboard to get it's important to find the one that is perfect for you. When you are a beginner, one recommendation is to choose one with a large volume. Volume makes the board much more stable and easier for a first time user. It's also important to find the right length and width to suit your needs. A shorter paddleboard is much easier to maneuver and is about 8' feet long whereas a longer board gives you a higher speed and often more stability and ranges anywhere from 10' to 14' feet long.
There are four main kinds of paddleboards to choose from:
All-round board: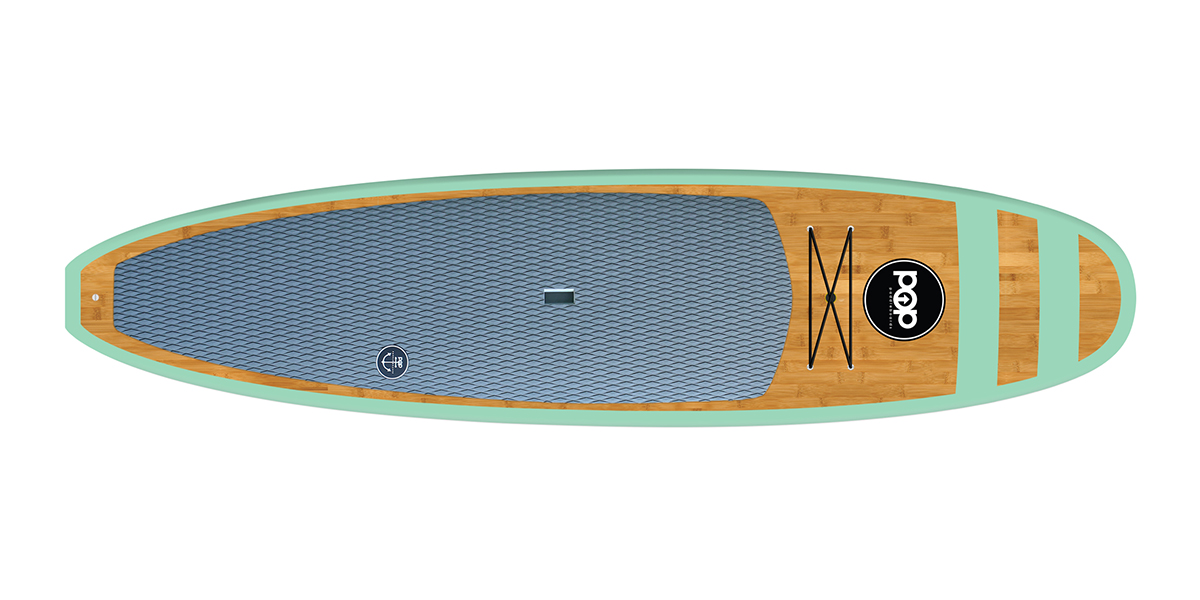 Pop Board Co's 11' Huckleberry All Around SUP
You can use this board for just about everything. Which is why it's called the all-round board. This is the perfect board for someone who is just starting out with SUP's. All-round boards usually are at least 30in wide which means that it is very stable, while still gliding through both flat and undulating water.
Touring Board: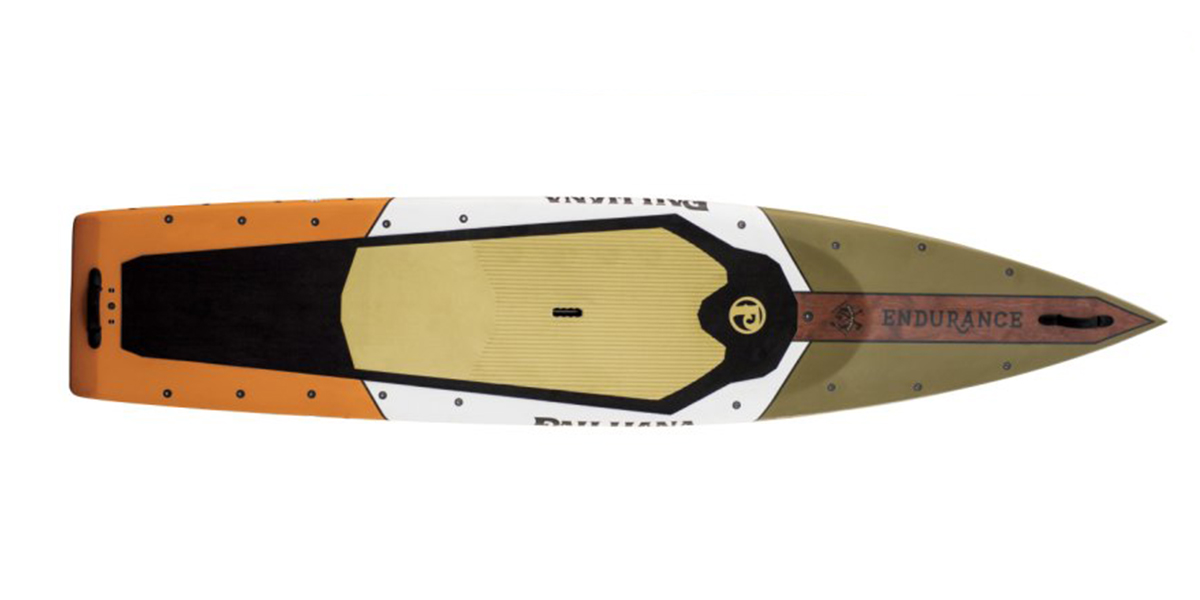 Pau Hana Endurance Touring SUP
The touring board has a pointed nose and has a longer surface to stand on. It allows you to easily cut through the water. It is also known for being a "flatwater board" as its performance is best on still water.
Surf board: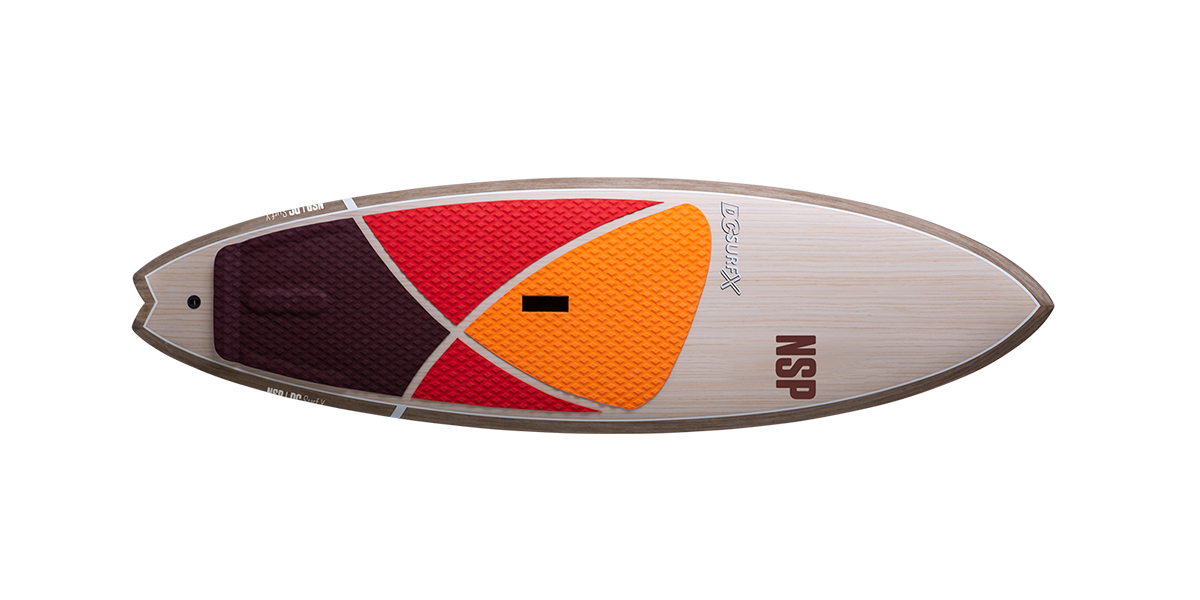 NSP - SLX DC Surf X Surf SUP
A surf board is smaller in their construction in terms of both length and width. Due to its size, it is easy to maneuver on the water, but also hard to master.
Race board: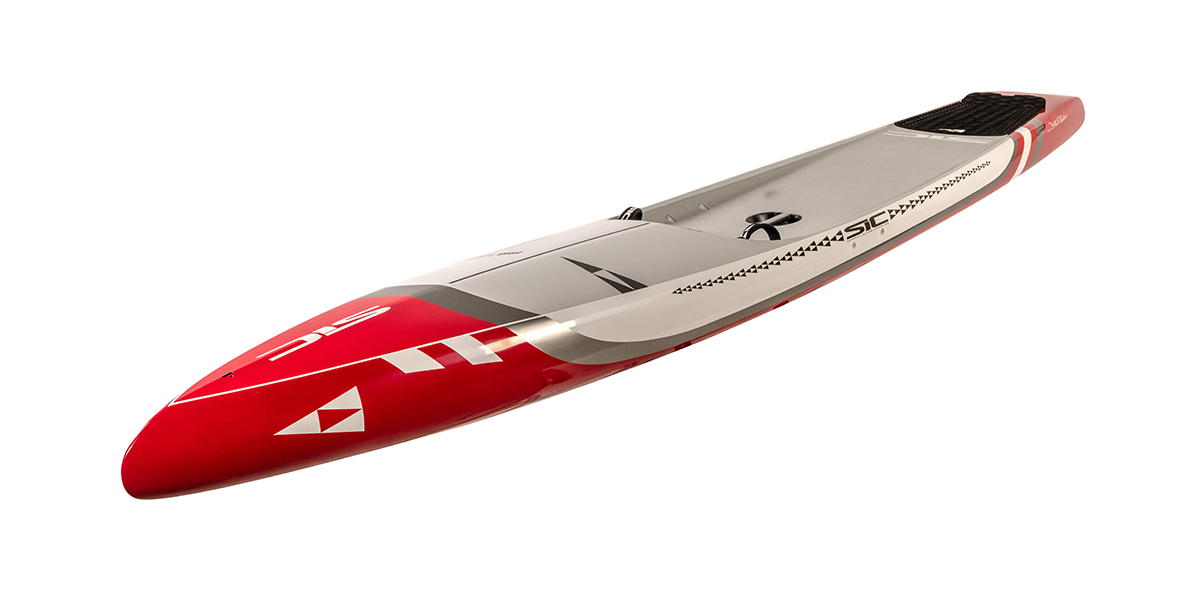 SIC Maui RS Race SUP
If you are a fan of speed and competitive paddling, then this is the board for you. The board itself is long and narrow and has a pointed nose. The shape and size of the paddleboard makes it hard to use for beginners.
Other kinds of paddle board uses can be for yoga, whitewater paddling, fishing and more. Another variable to keep in mind is deciding between an inflatable or composite paddle board. Both have both pros and cons so it's important to choose what best suits your needs.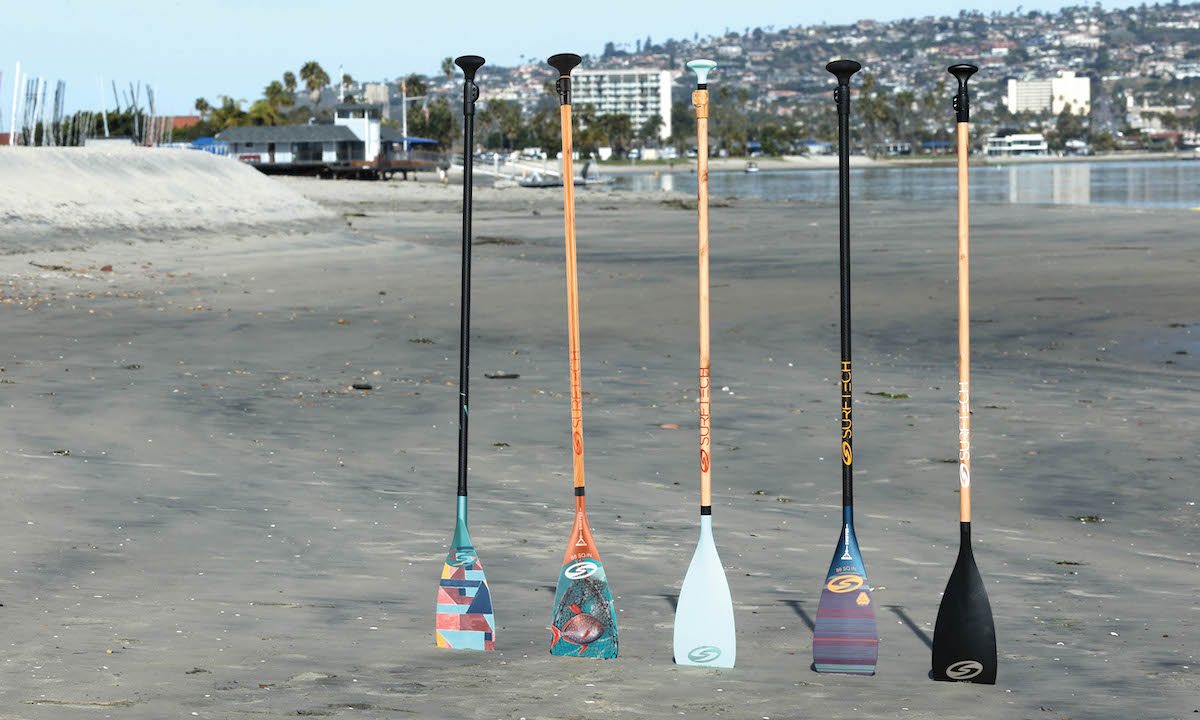 Photo courtesy: Surftech
Choosing the right paddle
After you have chosen which paddleboard you want, then it's time to decide which paddle you need. There are a lot of different types of paddles and getting the right (or wrong) paddle can make or break your stand up paddle experience. Quite often the difference between the types is the construction, weight and adjustability.
There are six different kinds of paddles to choose from:
Wooden paddle: Has a classic look but is heavy and requires constant maintenance.
Plastic paddle: Often used by children as plastic cannot withstand the force an adult produces. In addition, the plastic can be damaged by the sun and constant hard movements.
Nylon paddle: Is a special type of plastic called polyamide. They are durable and can withstand the impact and loss of the paddle.
Aluminum paddle: This is often used together with a plastic blade. The aluminum shaft is both durable and lightweight. It is a very cheap material in relation to the quality.
Fiberglass paddle: This is a very effective paddle, which helps transferring power to your strokes in the water. The paddle is both lightweight and stiff.
Carbon/carbon fiber paddle: The construction of this paddle is the best paddle in terms of performance. It's the most lightweight and rigid paddle on the market.
The fiberglass paddle and the carbon fiber paddle are the go-to paddles for someone who is advanced and wants to be fast on the water. If you are quite new to paddle boarding and wish for a more affordable paddle, then the aluminum paddle would be the go-to.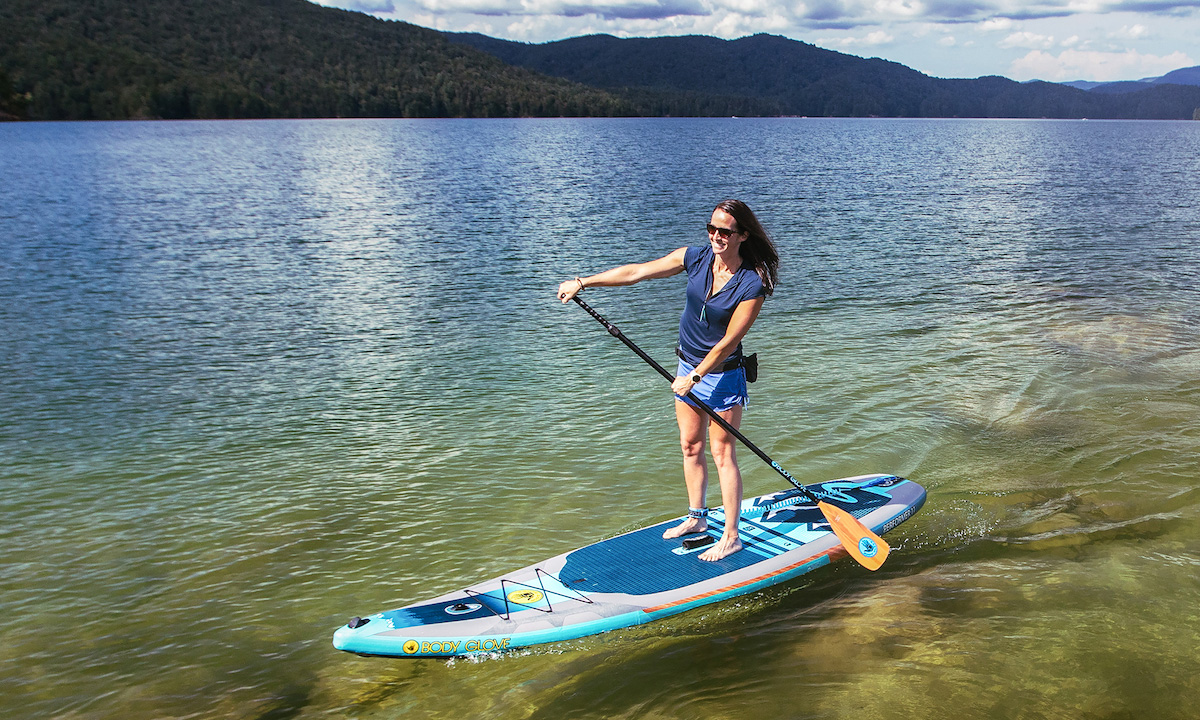 Photo courtesy: Body Glove
Tips to get started with your paddleboard
First, start by renting a paddleboard or two to get the feel of paddling and get an idea of which kinds of board you like.
Make sure your paddle is facing the right way. You want to have the blade angled forward.
Some places it's mandatory to use a life jacket. So remember to check the guidelines for paddleboarding in the location where you are.
If you want to use the paddleboard all year round, then a recommendation would be to buy a wetsuit or drysuit (depending on your location) and neoprene gloves and boots.
For more SUP tips, click HERE.
Last modified onTuesday, 21 September 2021 09:41

Oliver Ottesen is originally from Roskilde in Denmark. He has been a professional footballer player in the Danish Superliga and won the Danish championship six times and participated in the Champions League. Ottesen has in his spare time spent a lot of time in the water and especially on his SUP board which he loves to take for a ride. After finishing his Academy Profession in sales and marketing, he now wants to focus on his passion for open water and SUP's.
Website: https://getwatery.com/
Email

This email address is being protected from spambots. You need JavaScript enabled to view it.