7 Hot Spots on West Coast, USA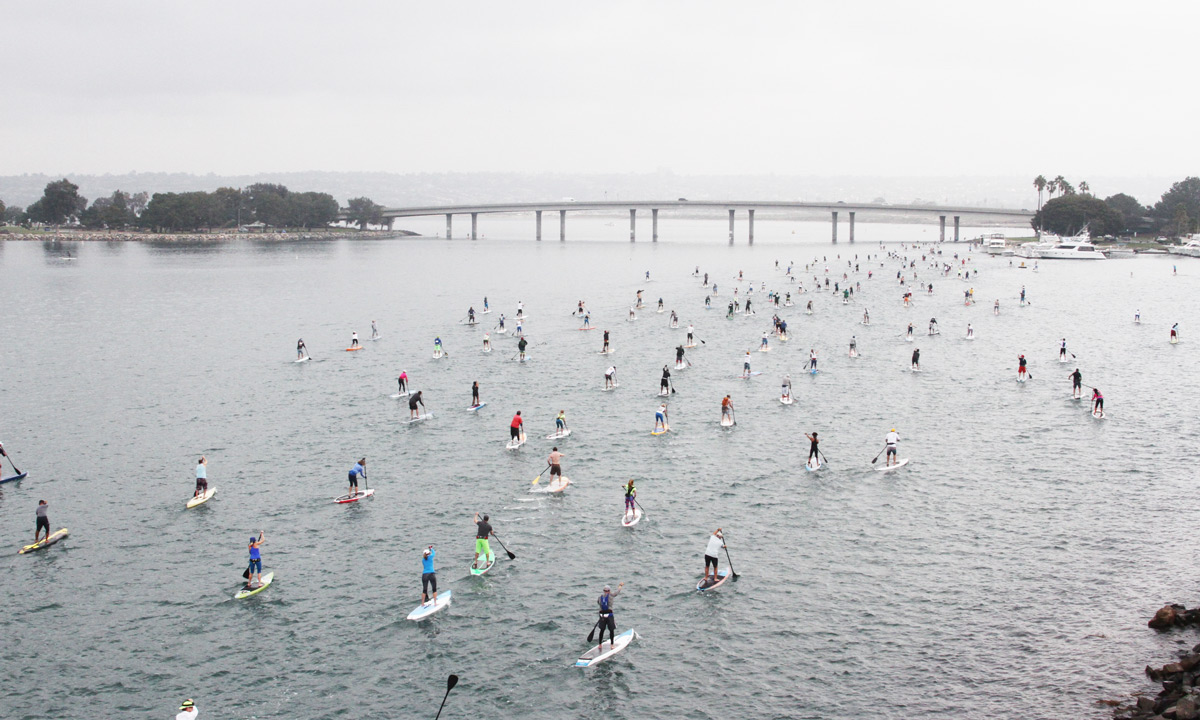 Mission Bay in San Diego, CA during the annual Hano Hano race. | Photo: Supconnect
SAN DIEGO, California - It's safe to say that a major part of the stand up paddle (SUP) industry lies on West Coast of the United States. The West Coast of the U.S. is lit with a vast amount of places to paddle, not to mention that they are drop-dead gorgeous locations to match. Here, we've decided to list seven hot spots along the west coast that are worth a visit.
1. San Diego, California
San Diego is a SUP hotspot on the West Coast and for good reason. With great weather year-round, amazing venues and an awesome paddle community, it's obvious that San Diego had to be included on this list. A few places worth checking out for paddling are Mission Bay, San Diego Harbor, and the Carlsbad Lagoon.
Downtown San Diego Harbor and Mission Bay. | Photos: Isle Surf and SUP
2. Dana Point, California
Dana Point, California is a well-known location for stand up paddling. It's home to arguably the biggest and baddest event in SUP, the Pacific Paddle Games (formerly known as the Battle of the Paddle) and hosts tons of SUP Industry events like the SUPIA (Stand Up Paddling Industry Association) Summit and more. A few places that are great for paddling in Dana Point are Baby Beach in Dana Point Harbor and Doheny Beach.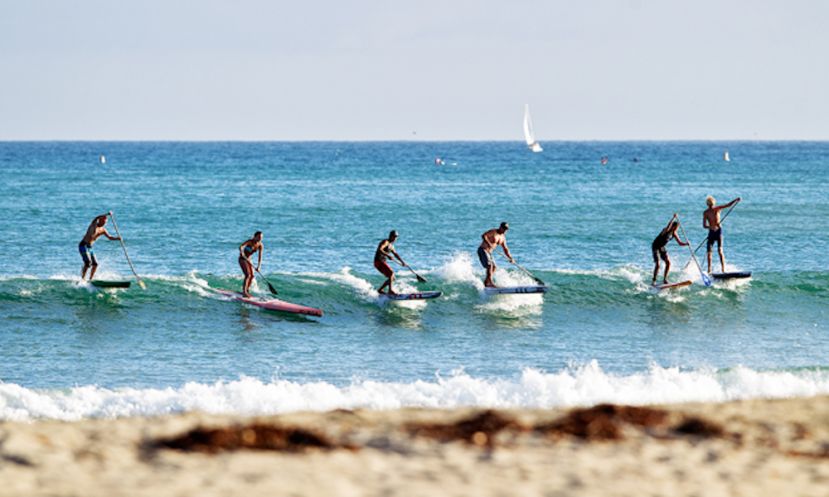 Paddlers catch a wave together at Doheny Beach in Dana Point, CA. | Photo via: Pacific Paddle Games
3. Lake Tahoe, California
Lake Tahoe, need we say more? Lake Tahoe is any stand up paddler's dream. The surrounding scenery is gorgeous, the water is crystal clear, and there is always something and somewhere new for you to explore. Lake Tahoe hosts annual SUP events that draws in International paddlers, has great shops to visit and is just a great place to be. If you're in the area, be sure to check out South Tahoe SUP in South Lake Tahoe, the crew there is awesome!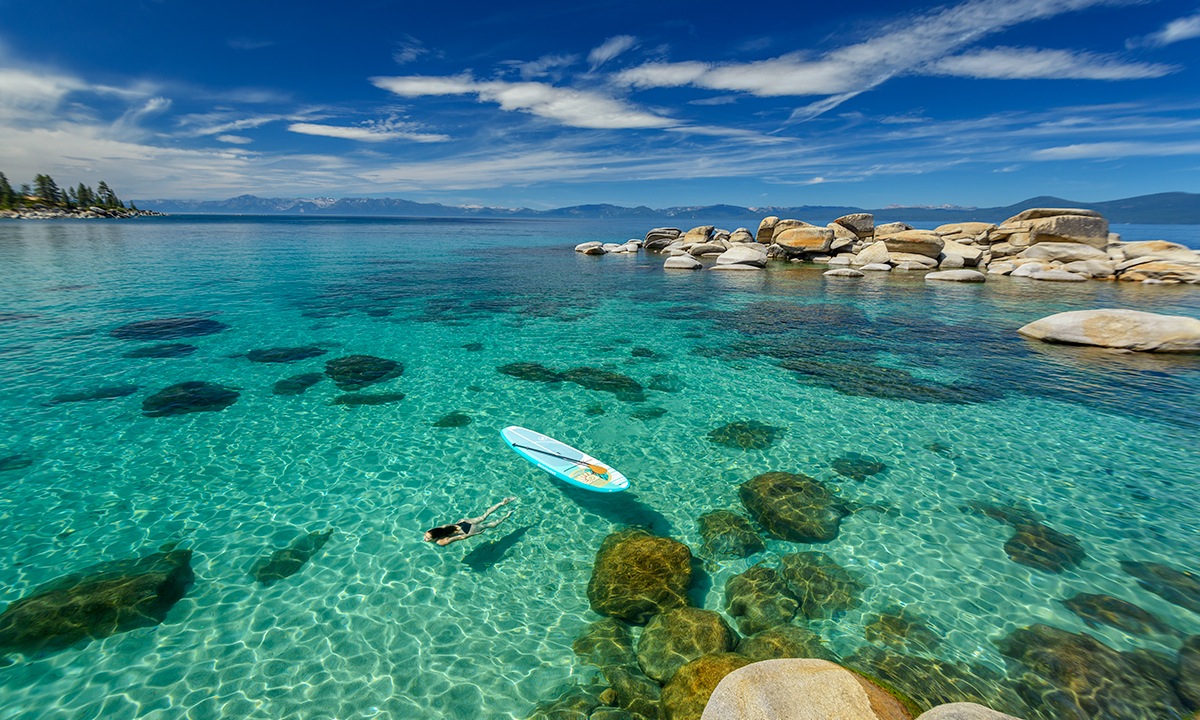 Lake Tahoe perfection. | Photo: Flux Photography
CLICK HERE to see more SUP Destinations
4. Hood River, Oregon
Hood River has such a deeply rooted history in watersports and has taken SUP under its wing over the last decade or so. Hood river is incredibly beautiful and such a scenic place to paddle. Hood River is home to some of the best stand up paddlers in the world, namely Fiona Wylde, and also hosts one of the biggest events of the year, the Naish Columbia Gorge Paddle Challenge. If you're in the area make sure to stop by Big Winds. They have such a great team and always are putting on events and clinics for the community.
The beautiful Columbia River in Hood River, Oregon. | Photos: Big Winds
5. San Francisco, California
San Francisco is widely known for attractions like the Golden Gate Bridge and Alcatraz but did you know that it's also a lively SUP location? What's more is that you can see these tourist attractions from your SUP! The great city of San Francisco has a burgeoning SUP community and hosts annual events such as Battle of the Bay and more recently Red Bull announced that they are throwing a huge event there later this year which is sure to be action packed. If you're in the area stop by 101 Surf Sports. They are a great resource for anything SUP in the San Fran area.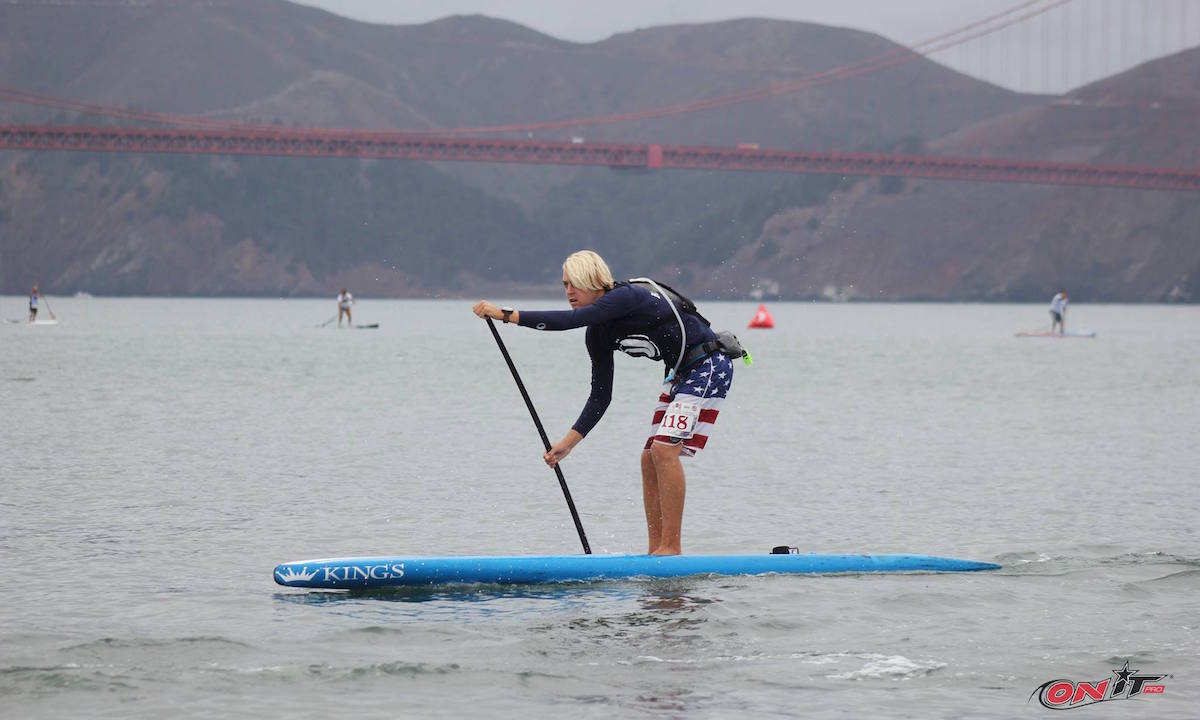 Up and coming paddler Haakon Hoyer-Nielsen paddling near the Golden Gate Bridge in San Francisco. | Photo: Onit Pro
6. Seattle, Washington
Seattle, Washington is gradually becoming a top place for stand up paddlers to enjoy getting on the water in the North West. While usually only the summer months are crowded, paddling is doable year-round if you're up for layering up and paddling in some cold weather. A few hotspots worth noting in the area are Elliot Bay, the Duwamish River, and Alki Beach.
Learn more about stand up paddling in Seattle HERE.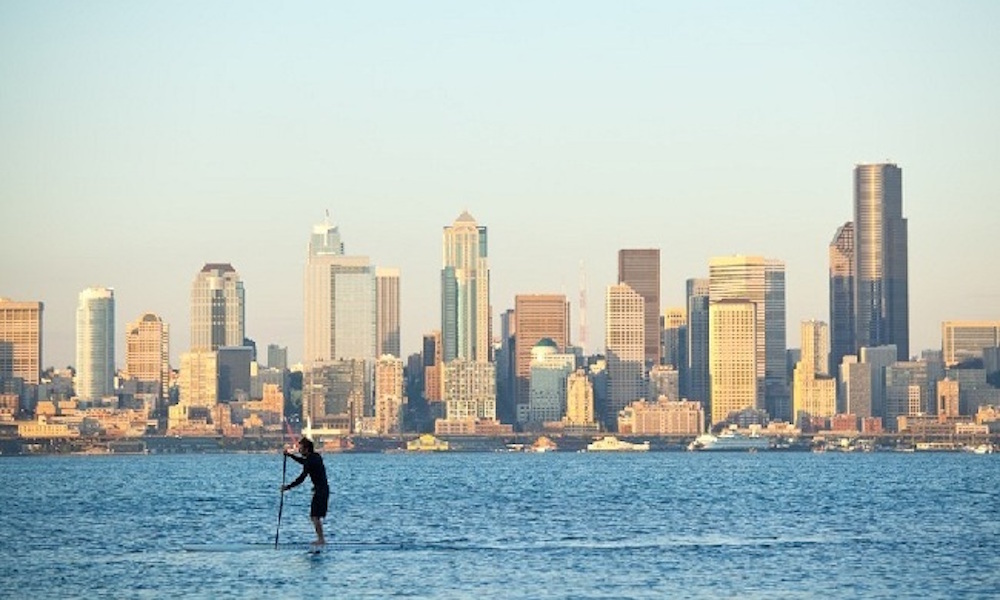 A stand up paddler glides across Elliott Bay with the Seattle skyline as backdrop. | Photo: Rob Casey
7. San Clemente, California
San Clemente, California is the perfect little beach town in southern Orange County, California and is rapidly rising the ranks as an awesome town for stand up paddling. With beautiful beaches, great weather year-round and many of the biggest SUP brands making it their home base, San Clemente is undoubtedly an epic place to be. San Clemente is swarming with SUP industry professionals, pros and youth paddlers and hosts numerous events throughout the year that attract top names in the sport. A great place to to check out in the area is San Onofre State Beach, also known as San-O.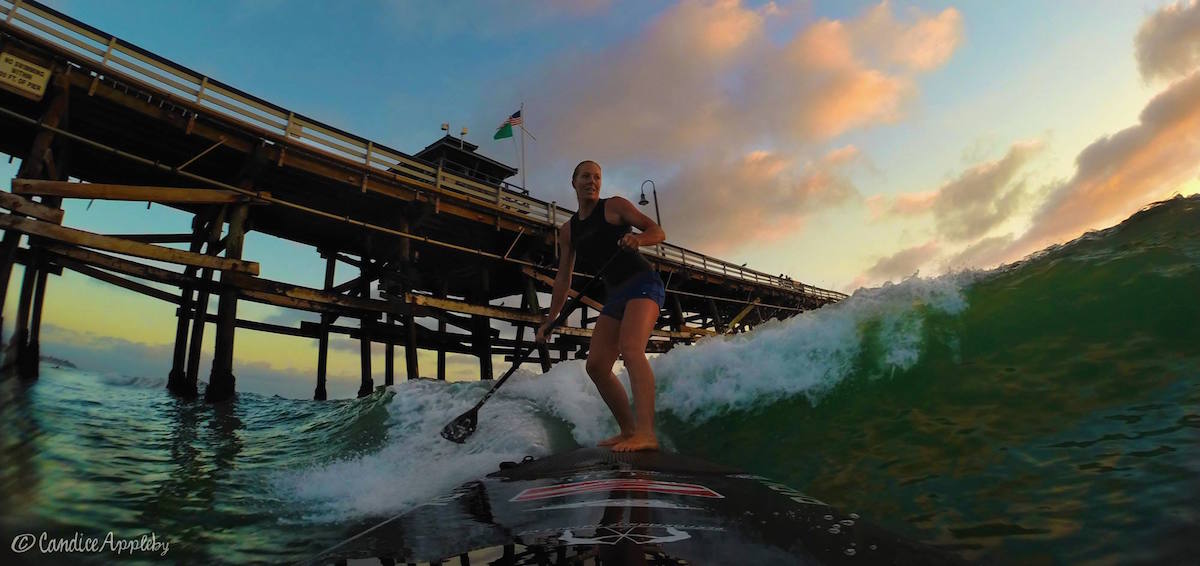 San Clemente native and SUP superstar Candice Appleby on a wave in San Clemente. | Photo: Candice Appleby
So, if you're headed west and looking to SUP, one of these seven locations on the West Coast of the United States is bound to make you a happy paddler. Is there a SUP Hotspot on the West Coast not on this list? Tell us about it!
© Copyrighted & Exclusive SupConnect.com Content
Last modified onWednesday, 26 August 2020 15:53

Allie Brown is orginally from Kona, Big Island and, as an islander, her life has been in the water – ocean more precisely. She has been a sponsored competitive surfer, represented the NSSA College National Champions while surfing for San Diego State University, and today remains deeply connected to the watersports lifestyle. Brown is both a shortboarder and a paddleboarder, loving to take out her inflatable SUP for a ride. With a journalism degree from San Diego State University and her passion for the water life, she brings an excellent combination of skill and passion to Supconnect. Twitter: @alliebrown808 / Supconnect Profile
Email

This email address is being protected from spambots. You need JavaScript enabled to view it.