4 Hot Spots In Southern Oregon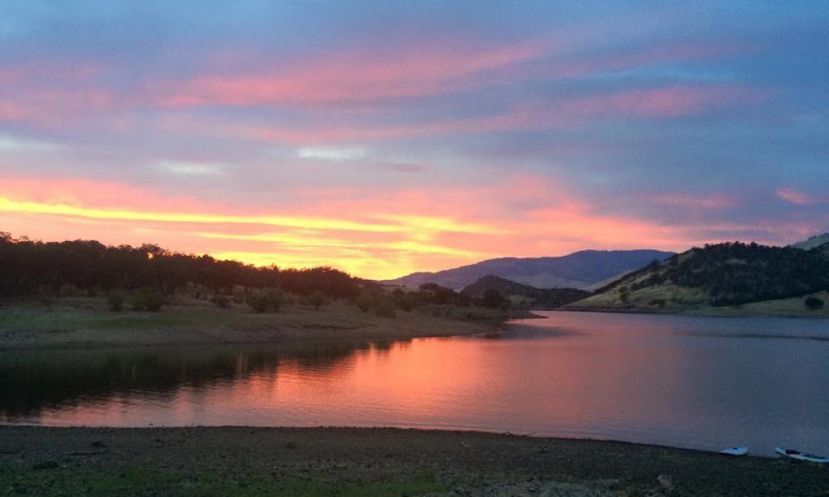 Emigrant Lake sunset. | Photo: Mary Lucas
SOUTHERN OREGON, United States - I have always loved the water and when I was in Mexico several years ago I learned how to paddle board and fell in love with it. When I moved to southern Oregon from the Portland area, I discovered this was the perfect area to SUP year-round. My boyfriend David and I now have 6 SUP's, we paddle as often as we can, and have a Facebook page called "Wanna SUP and we post when we're going to go out and invite people to go with us, teach them how to SUP using our equipment and hopefully they fall in love with the sport as much as we have.
Over the past couple of years we've seen SUP getting more and more popular here in Southern Oregon. Whether you go out to the river or to one of the lakes, you're definitely going to meet other fellow paddle borders who have fallen in love with this place. Every time we go out, we meet people who follow our page and want to learn to paddle board. We're happy to say we've probably converted 30 or more people to some of the happiest people in this valley and most are now the proud owner's of their own paddle boards!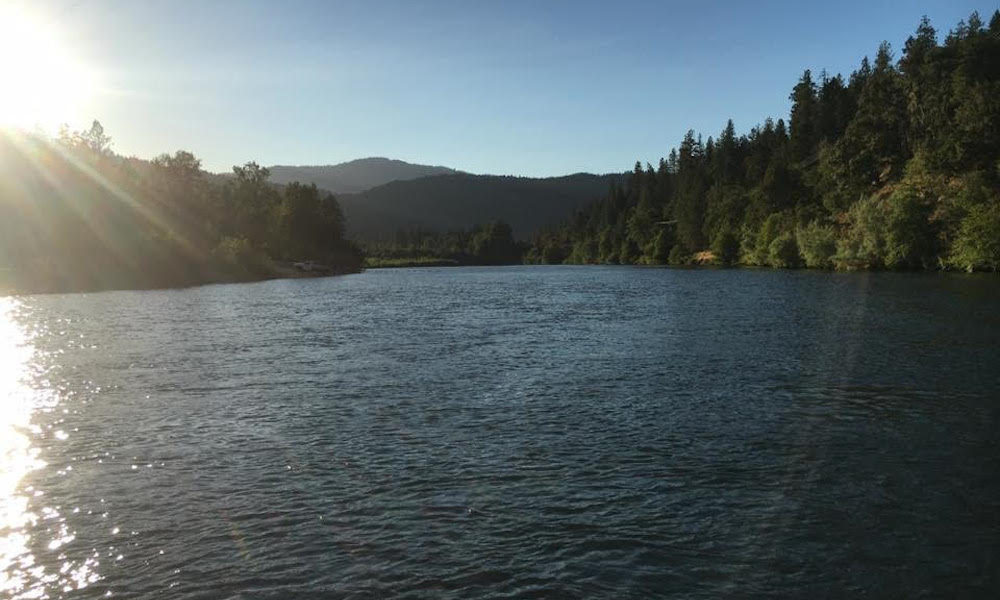 Rogue River at Griffen Park. | Photo: Mary Lucas
As an Oregon-born girl, I think the whole state of Oregon is absolutely beautiful, but the Rogue Valley certainly ranks at the top for scenic views, awesome people and great outdoor activities. We have the Rogue River, the Applegate, the Illinois and the Smith River, along with about 10 lakes within an hour of Grants Pass that are all great for paddle boarding. The hot, sunny summers along with usually mild winters means we can paddle board year-round at several of the lakes. There are so many places in the Southern Oregon area to SUP, but listed below are a few of our favorites!
Lake Selmac
One of our favorite places to go is Lake Selmac, about 20 miles west of Grants Pass on Highway 199. It's a small lake that doesn't allow motorboats and the water is usually calm and quite warm in the summer. The only negative to this lake is in the late summer, if it's been really hot, there's a lot of green algae in the water.
Lake Selmac. | Photos: Mary Lucas
Applegate Lake
Another favorite is Applegate Lake which is high up in the mountains above Jacksonville. It is a huge reservoir, but getting to a shore can be difficult if the water is low. This is another like that does not allow powerboats and the water is usually really flat.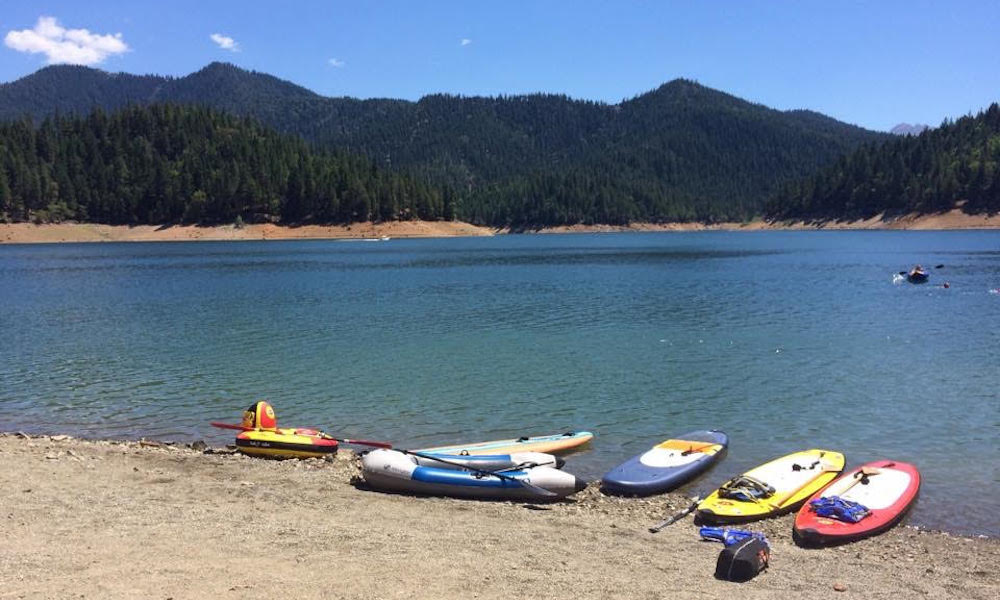 Applegate Lake paddling. | Photo: Mary Lucas
Emigrant Lake
About 20 minutes outside of Ashland is Emigrant lake which is a popular destination. They do allow boats and jet skis so the water can get very choppy. For people wanting to try SUP, there is a place that rents boards there at very reasonable rates.
Emigrant Lake. | Photos: Mary Lucas
Squaw Lake
If you're really feeling adventurous, one of the most beautiful lakes I've seen is Squaw Lake which is about 30 minutes along a gravel road above Applegate Lake. Pristine crystal-clear water, stunning plant life, and about a 10 minute hike through the woods to get there.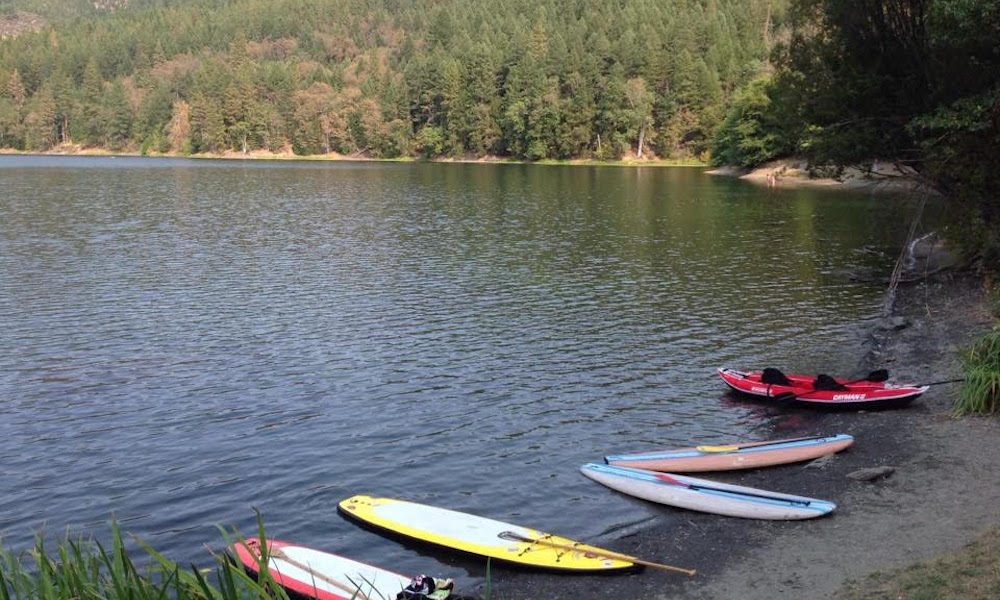 Squaw Lake. | Photo: Mary Lucas
There are many other lakes to choose from that are within an hour of Grants Pass or Medford. Off of Highway 140 there is Lake of the Woods, Fish lake, and beautiful Willow Lake that is at the base of Mount McLaughlin. Some others are Lost Creek reservoir, Hyatt Lake, Howard Prairie Lake, and 4 Mile Lake.
So, if you're planning a trip to beautiful southern Oregon and want to SUP, you can pretty much pick and choose any type of water to paddle on. If you don't have your own board, there are several places that do rent them or with some notice you can contact us HERE and see if we're going to be out on the water when you visit.
Left: Hyatt Lake / Right: Selmac Lake | Photos: Mary Lucas
A few other places to rent boards are:
Liquid Blue has their rental trailer at Emigrant Lake and the people there are really friendly and give great instructions.
Another great rental place is in Ashland, Oregon, Stand Up Ashland. See HERE.
I just learned recently that Southern Oregon University in Ashland also rents paddle boards and you do not have to be a student to rent from them. Contact them HERE.
To see more SUP Destinations, click HERE.
Last modified onFriday, 21 February 2020 13:20

Mary Lucas is an Oregon-born girl who fell in love with stand up paddling several years ago while on vacation in Mexico. Since then, she's started her own SUP business in Oregon where she does tours of the Southern Oregon area lakes and rivers.
Website: https://www.facebook.com/WannaSUP/
Email

This email address is being protected from spambots. You need JavaScript enabled to view it.