Paddle Boarding Lake Powell, Arizona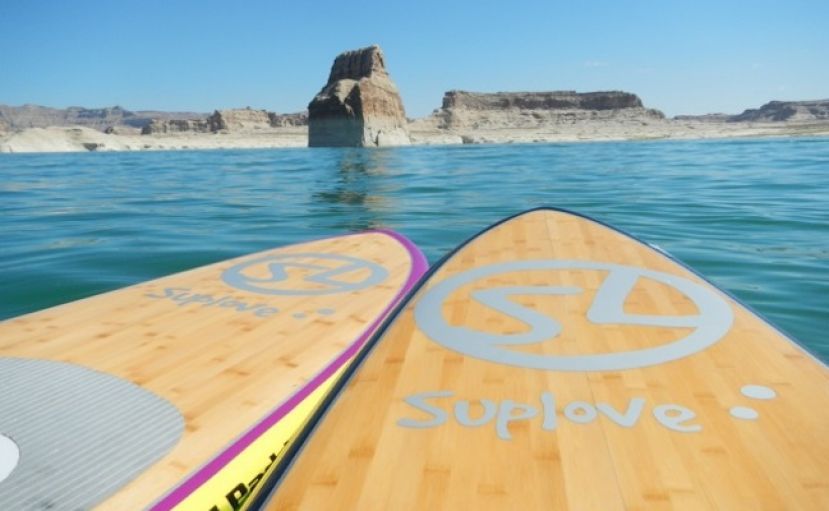 Photo courtesy of Lake Powell Padleboards
PAGE, Arizona - Many stand up paddlers world wide have begun to develop a keen interest in looking for and exploring new and exciting places to paddle. Recently a particular location was brought to our attention and although it may not be the most exotic place to go, it still offers tremendous beauty.
Have you ever paddled Lake Powell? Factually speaking, it is a reservoir on the Colorado River, with part of it based in Utah and the other part in Arizona. Over the years it has turned into a major vacation destination and attracts over 2 million visitors every year. The scenery, although not very green, is quite majestic with very colorful red and brown rock and plateau formations.
One of the biggest draws for stand up paddlers is the opportunity to paddle through canyons that larger water crafts can not. People also really enjoy the warm desert summer weather and warm water that can at times feel like bath water. There are countless areas to explore and photos to be taken.
Get out and enjoy Lake Powell.
.
Last modified onWednesday, 28 January 2015 11:03
Email

This email address is being protected from spambots. You need JavaScript enabled to view it.