Get Exotic on Your Next SUP Adventure: 3 Must-Visit Destinations
What exotic destination do you dream of paddling in? | Photo: Shutterstock
With over 1.2 million paddlers across the globe, it is clear to see why stand up paddling is popular among travelers. When planning the next ultimate paddling trip, SUP enthusiasts have their own favorite destinations to visit. The conversation usually talks of calm waters, stunning scenery, and pristine lakes– mainly across the United States. However, with so many places to visit for SUP travelers, why not take the path less traveled?
Look beyond the reefs of America's great waters and you will discover a hidden gem of a SUP haven. With that, you will find some of the most exotic and unique paddle-boarding destinations for your next adventure.
Take A SUP Tour in Costa Rica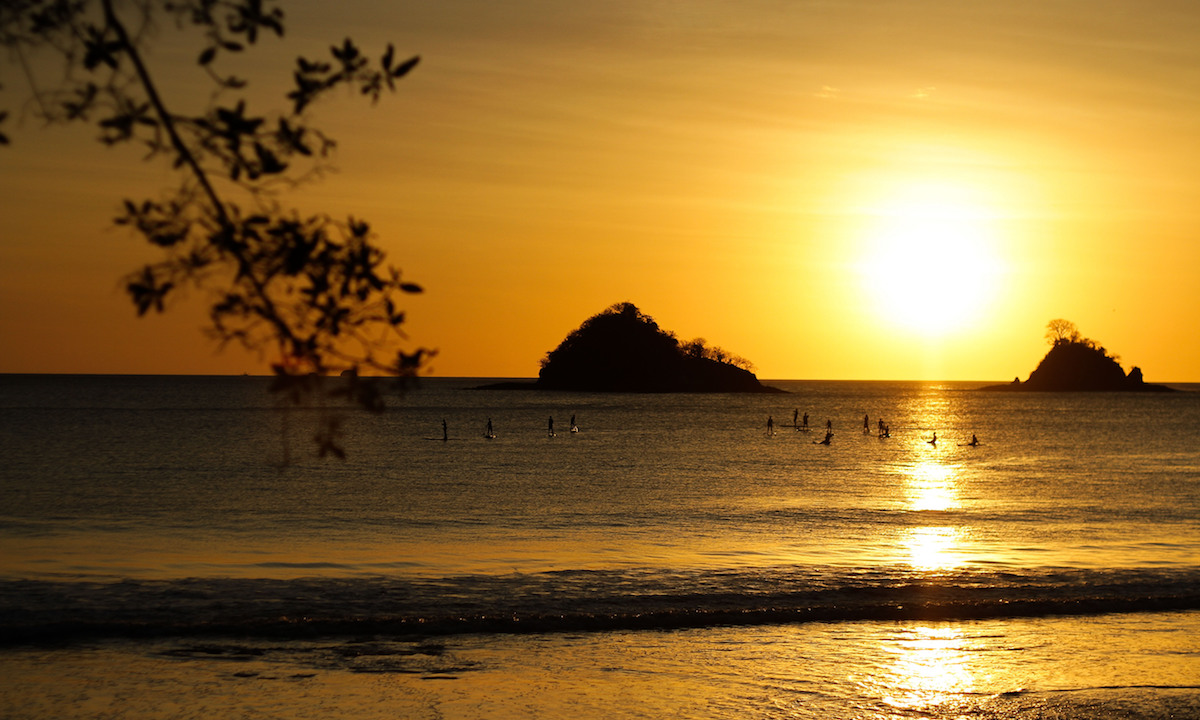 Sunset paddling in Costa Rica. | Photo: Shutterstock
Costa Rica is popular for its local surf region and a growing interest for paddlers – both local and international. SUP enthusiasts can visit Playa Danta in the Guanacaste region if you want to enjoy the secluded beaches that are perfect for paddlers. Not only is it great for water adventures, the country also offers ATV rides and zip-line through the jungle. What's more, culinary eco-tourists can visit the local botanical gardens and experience garden foraging excursions for three days in Golfito.
Paddle through Turquoise Waters in Vanuatu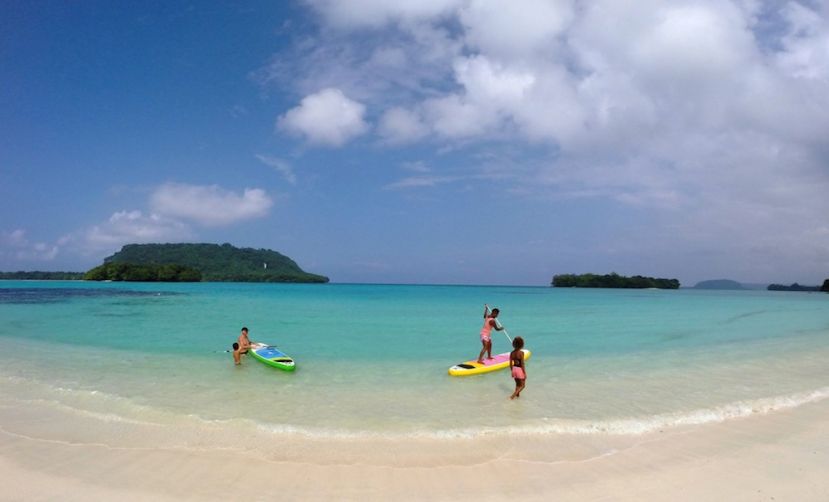 Turquoise waters of Espiritu Santo. | Photo: Chantal Clarke
If the country of Vanuatu sounds exotic already, just imagine how unique the Islands are. Espiritu Santo is the largest island in Vanuatu where you can find actual WWII relics as you cruise on your paddle board. All you will hear is the calming sound of gentle waves as you paddle – making the island a true paradise for SUP explorers.
Explore the Icy Magnificence in the Antarctic Peninsula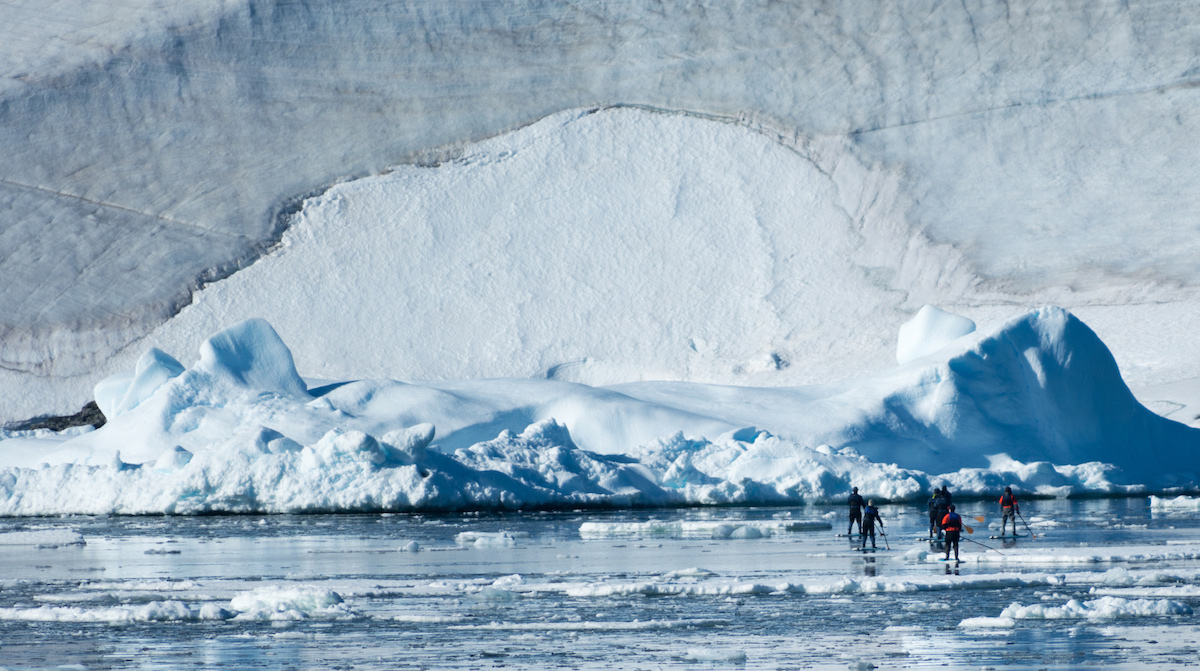 Explore glaciers and more when paddle boarding in Antarctica. | Photo: Shutterstock
Are you looking to explore more than just the island tropics and sandy beaches on your next SUP destination? What better place to start than right at the world's icy edge. The entire Antarctic Peninsula offers plenty of areas to cruise, most particularly Paradise Bay. This location captures the beauty of ice-crusted waters, pristine glaciers, and a chilly experience. You might also get lucky and see the local marine life, including sea leopards and Humpback whales as you paddle through the waters.
While the U.S. offers some of the most photographed SUP locations in the world, let your exploring mind open and visit hidden destinations to make your once-in-a-lifetime trip the ultimate Paddler's experience.
To view more SUP Destinations, click HERE.
Last modified onWednesday, 22 April 2020 15:40

Jennifer Dawson is an experience freelance writer who specializes in food and nutrition. Working in fitness marketing previously gave her a good feel for the industry and since going freelance she has been able to explore her preferred topic areas such as diet, nutrition and food. Outside of work, Jen enjoys traveling, swimming and spending time with her young family.
Email

This email address is being protected from spambots. You need JavaScript enabled to view it.