Top 5 SUP Destinations in USA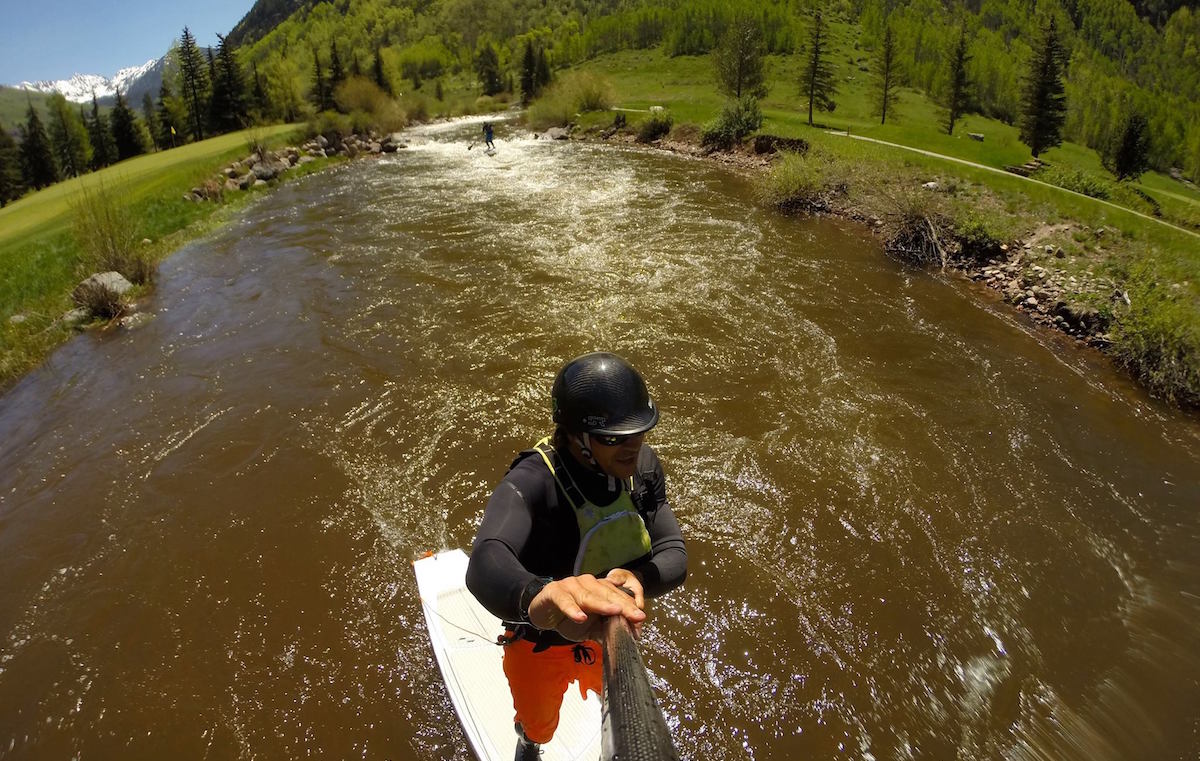 Mike Tavares in Colorado. | Photo: Mike Tavares
RICHMOND, Virginia - After about 5 years on the road with my trusty sidekick Shredder, we have explored countless coastlines, rivers, and lakes from coast to coast. After seeing so much diversity and opportunity to paddle in the US, it's hard to narrow down the best to a select few, but here are a few that keep me coming back year after year. Even as I talk about these top 5, countless other memorable paddling destinations come to mind, but these are a great starting point for anyone looking for a little adventure on the road.
1. Colorado
While mentioning the entire state of Colorado seems a little strange, it's chocked full of paddling spots in every nook and cranny of the state. The main attraction is the whitewater season, which most notably booms from May to July following the snowmelt. Hotspots of river surfing and downriver paddling are Salida, CO (Arkansas River), Glenwood Springs (Colorado River), Vail, CO (Gore Creek), and Durango (Animas River) just to name a few of the big ones. Add in hundreds of lakes littered around the state and the biggest and best Rocky Mountain Event schedule during the months of May and June and you can't go wrong with a trip to Colorado during the season. The Arkansas River and river surfing was the birth of my paddling addiction when I was introduced by Mike Harvey and Zack Hughes of Badfish SUP in the town of Salida, Co. The rest is history!
2. Central Florida
Mike and Shred Dog paddling the Mangroves in Cocoa Beach, FL on the Boardworks SUP Shubu Inflatable. | Photo Courtesy: Mike Tavares
After years of searching for the perfect snowbird destination for shred dog and myself in the winter, I keep coming back to central florida and the Cocoa Beach area year after year. Warm temps, frequent surf, unlimited flat water paddling, and a solid paddling community are reasons to visit this florida paradise. Insider tip….stay at the Banana River Resort for its amazing location, paddling opportunities out the door, and the best hosts you could ask for.
3. Hood River, Oregon
L-R: Mike Sternwheel surfing in Hood River. / Mike negotiating rapids in Hood River, Oregon. | Photos Courtesy: Mike Tavares
Hood River, Oregon is one of my favorite summertime destinations because of the abundant types of paddling offered within a small range of the town. The Hood is known for its epic down winding, and flat water paddling when the wind isn't pumping, but it's also a hotspot for whitewater paddling, with year round flows ranging from friendly class II-III to raging whitewater. Add in its proximity to the coast and the occasional sternwheel surfing session and it's hard to beat Hood River. There is a reason pros and water enthusiasts flock to the hood during the season!
Learn more about paddle boarding in Oregon HERE.
4. Santa Cruz, California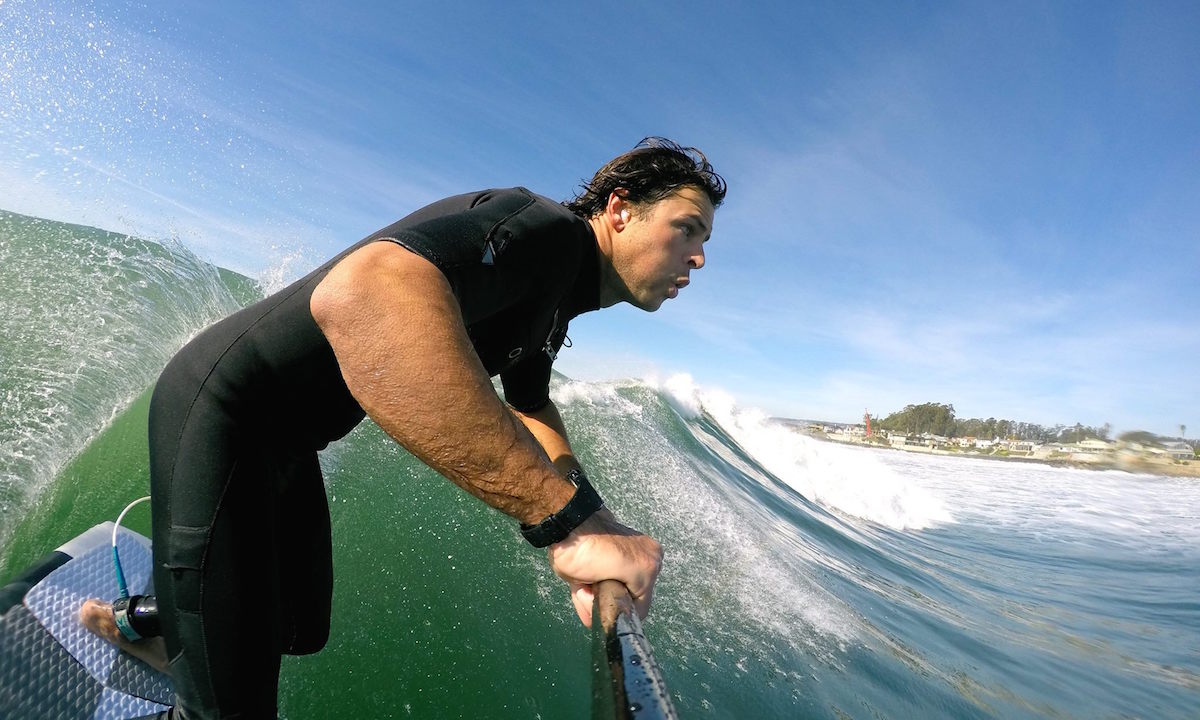 Mike getting in some waves in Santa Cruz, California. | Photo: Mike Tavares
Santa Cruz, California has been a recent discovery for me over the past year after attending the Santa Cruz Paddlefest in 2015. Needles to say, Santa Cruz is one of the greatest surf destinations in the US for good reason and while you may want to gingerly pick your SUP surfing spots around SC, the opportunities up and down the coast for vacant sup surf spots are in abundance. For Touring and Race board paddling, nearly every nook and cranny of the coast offers some great paddling spots and the inner harbor is a favorite for sunset cruising with beer and food just a few steps away.
5. Lake Tahoe, California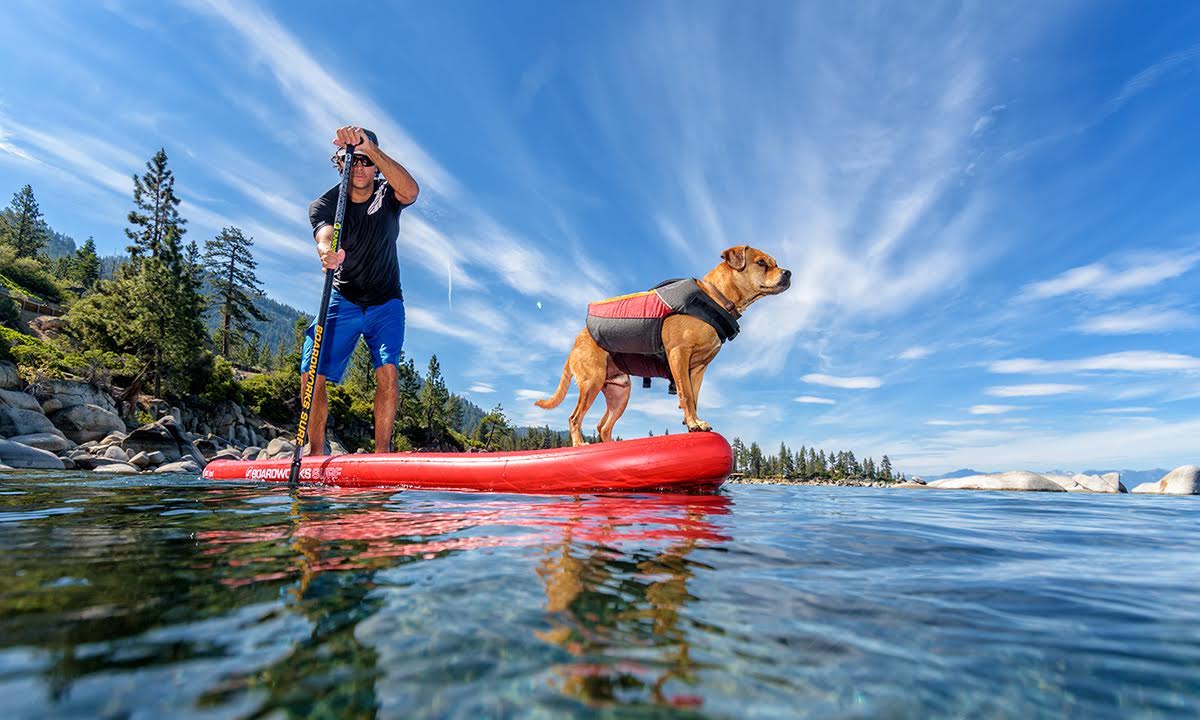 Mike and Shredder exploring the beautiful Lake Tahoe. | Photo: Flux Photography
I am sure this one comes as no surprise, but there is something special about the blue water of this lake giant. Summertime obviously provides the best and warmest paddling conditions and the area provides an amazing community of paddlers. With amazing shops such as Tahoe Waterman and South Tahoe Standup Paddle there is no shortage of boards and people to paddle with. Race the Lake of the Sky, Ta-hoe Nalu, and the Tahoe Cup Series to name a few, offer some of the finest races and events that draw paddlers from all over the globe to race and enjoy the lake and what it has to offer.
Stay Tuned for more paddling destinations and adventures from Shred dog and I in 2016 and beyond and be sure to follow me on Instagram and Facebook. To see more SUP Destinations check out the Supconnect Destinations page HERE.
© Supconnect.com Exclusive Copyrighted Content
Last modified onThursday, 26 March 2020 16:05

USA - Mike Tavares is the ultimate river expert. As a modern-day nomad, Mike travels throughout the North American Continent with his side-kick Shred-dog and they explore rivers and lakes at every chance they get. Mike has the knowledge and expertise of a river master that can only be obtained by years and years of experience.
Website: https://www.facebook.com/rivershred?fref=ts
Email

This email address is being protected from spambots. You need JavaScript enabled to view it.