Paddle Boarding Tri An Lake, Vietnam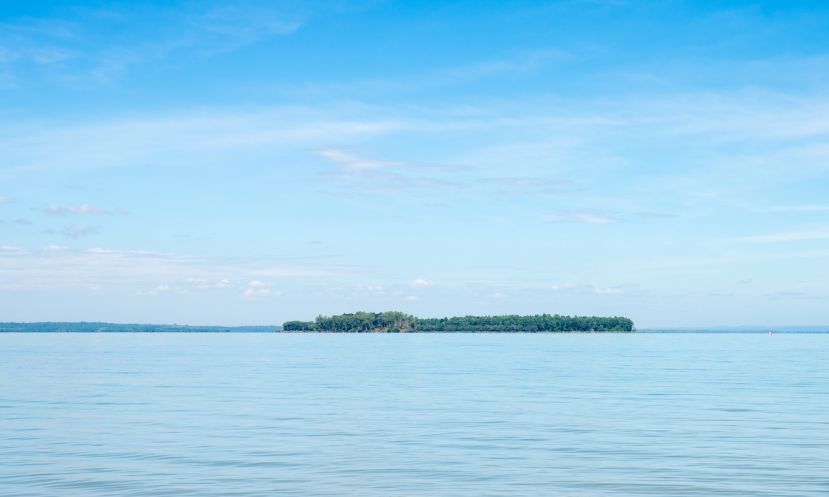 Tri An Lake looking calm and peaceful. | Photo: Shutterstock
TRI AN LAKE, Vietnam - If you ask me what I usually do during the weekend, my answer will be "Drag my paddle board and head to Tri An Lake for a quick break from my city life." Tri An Lake is a man-made lake but exudes natural beauty with its spectacular display of the sun, sky and wind. It could very well pass off as a work of nature.
Since 1989, Tri An Lake was created as a major hydropower reservoir in the South of Vietnam with the total area of 323 square km and is connected to the mouth of Dong Nai river. To the locals, Tri An Lake is a great hidden spot for a quick escape from their busy city life with the breathtaking view of the mountains located in Nam Cat Tien National Park as well as the two islands, Dong Truong island and O island (Eagle island). It is quite easy to access to Tri An lake since it is only 60 km away from Ho Chi Minh City. Driving there takes about a hour and a half and it is perfect for standup paddling during sunrise or sunset.
Highlights
Paddle boarding Tri An Lake. | Photos Courtesy: Sunny Le
Sunrise or sunset SUP tours offer breathtaking scenery with pristine views and clean water as there is no manufacturing or constructions around the area. In order to catch a red-yolk sunrise, you may need to be an early riser (around 4am) and launch your board before 6am. There are a few lagoons that you can actually jump in for a cool swim after paddling for a while.
To get here, you can pay Ho Chi Minh City a visit and take a car to drive you and your board to Tri An Lake. It's best to combine SUP and camping or picnicking as you might easily spend half or a full day here around the lake. If you want to sleep a bit longer, you can opt for sunset SUP option by starting the trip at 2pm. So with either option, you should pack along your water, drinks and snacks. Sunscreen or sunblock is advisable as the sunlight can get harsh during mid-day.
If you are up for a challenge, you can absolutely paddle from the ship dock to Dong Truong or O island for two to three hours, against the wind and soft current. The return route is around 12km which is great for a hard core SUP work out.
The surrounding of Tri An Lake is lush green all year round. The water level can go shallow during drought season from February to May and rise up again during rainy season from June to September and may continue till the end of the year. Every day is a good day at Tri An Lake so pretty much, you can come to SUP here as little or much as you wish.
Things to note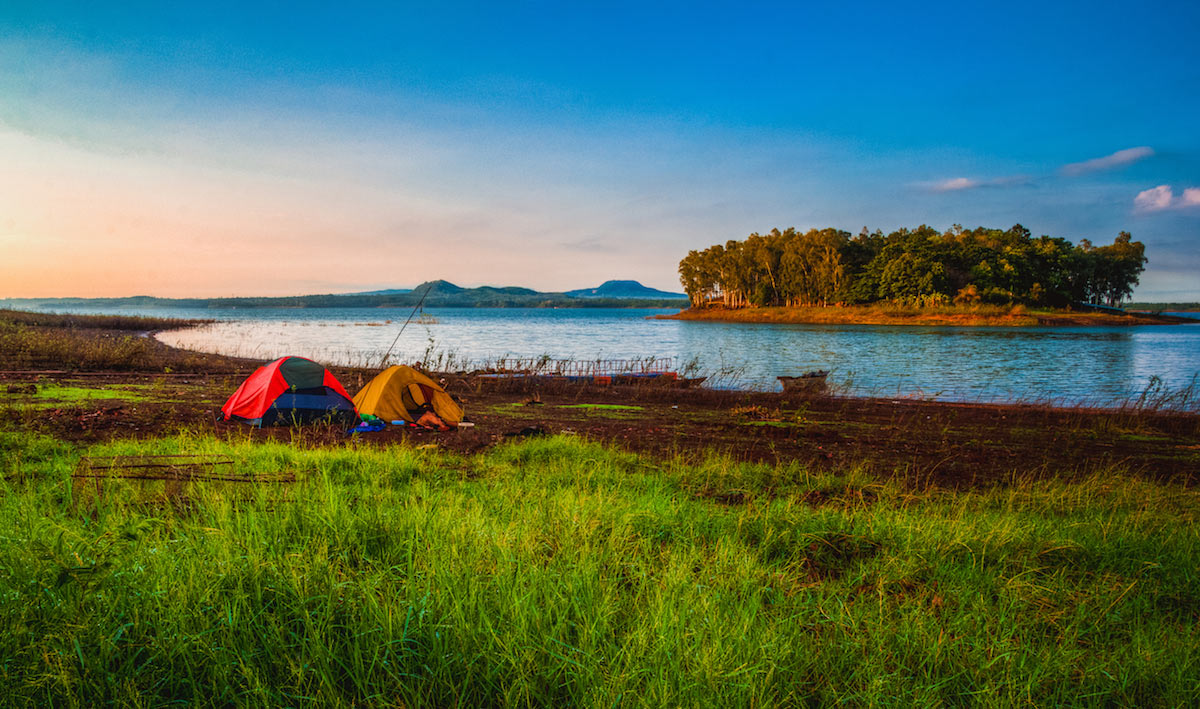 If you're up for a camping trip, Tri An Lake is a great time. | Photo: Shutterstock
If you don't want to carry your board as you might want to travel elsewhere in Vietnam, you can consider contacting WAO SUP Saigon to arrange for a quick trip to Tri An Lake. Otherwise, they offer 3 - 4 SUP tours to Tri An Lake every week.
There are not many cafes or restaurants in this area so it's best to bring along your food and drink and perhaps the tent if you want to camp on the islands overnight.
Fishing, SUP Yoga, SUP meditation, Picnicking, Camping, Star gazing are great activities to do at Tri An Lake. Note that electricity will be limited at night for campers.
Related items
For more SUP Destinations, click HERE.
Last modified onTuesday, 25 October 2022 10:24
Email

This email address is being protected from spambots. You need JavaScript enabled to view it.