Paddle Boarding Da Lat City, Vietnam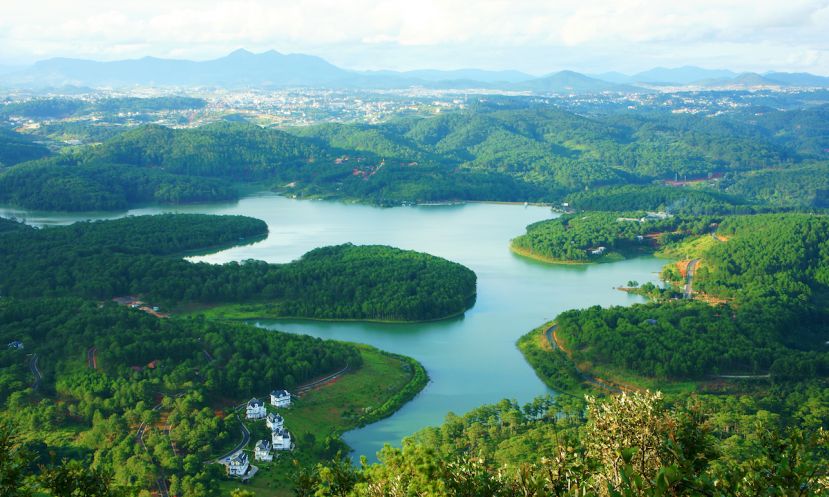 Tuyen Lam Lake from above. | Photo: Shutterstock
DA LAT CITY, Vietnam - Amidst Da Lat - a city of a thousand flowers - is Tuyen Lam lake, located just around 5km from Da Lat center. Having 360ha area (around 3.6 square km) surrounded by lots of lush green pine trees and flowery hills, Tuyen Lam Lake is infamous for its pristine features and yet to become the top water sport destination. It has already attracted many visitors to come for mountain biking, trekking, hiking or kayaking.
Starting as a water reservoir to ensure sufficient water supply for all the farms in Da Lat outskirt areas since 1982, Tuyen Lam lake soon became one of the most fairytale destinations for tourists and travelers when coming to Da Lat. Situated 1,500 meters above sea level, Tuyen Lam lake has a beautiful and cool weather throughout the year except the heavy rain season starting May 'til the end of September.
Highlights
Paddle boarding Tuyen Lam Lake. | Photos: Sunny Le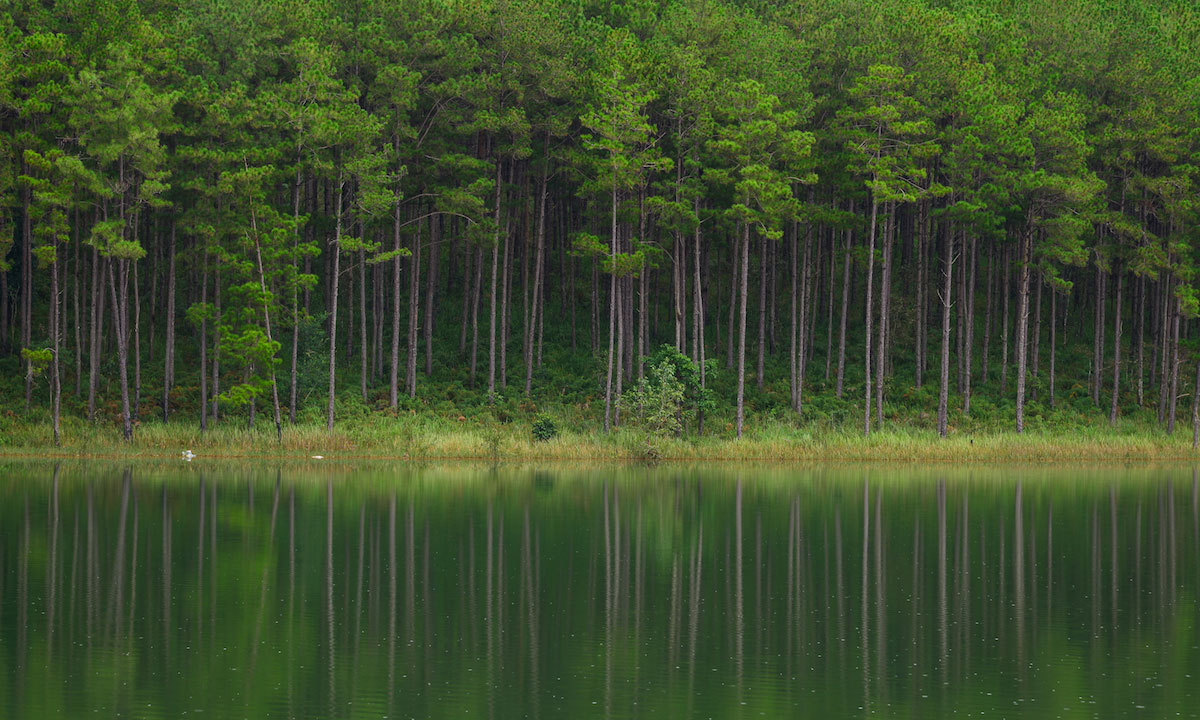 Pine forest with Lake Tuyen Lam at sunny day in Dalat, Vietnam. | Photo: Shutterstock
You can get to Tuyen Lam Lake by taking a direct flight to Lien Khuong International Airport or a transit from Hanoi International Airport (Northern Vietnam), Tan Son Nhat International Airport (Southern Vietnam) or Da Nang International Airport (Central Vietnam). From Da Lat City center, you can easily get a cab to go to Tuyen Lam ship dock right at the foot of Truc Lam Pagoda (it costs between $10 to $12 for the ride).
There is no factory nor manufacturing sites around, therefore, the water is really clean and sometimes a little greenish from all the water plants growing around the banks. Tuyen Lam lake offers a great leisure SUP experience for two to three hours and you can even pack your food along for a quick relaxing picnic. Don't forget to clean up afterward as we should not leave anything behind except our footprints.
The best time to start putting your board in the water is 7am. Tuyen Lam lake gets quite windy in the afternoon and it's quite hot during noon time due to strong UV rays. So, bring along lots and lots of sunscreen to protect your precious skin and water to stay hydrated. If you start paddling at 7am, you can finish the session before 11am and get off for lunch. The best spot to begin the session is at the dock at the foot of Truc Lam Pagoda.
Things to Note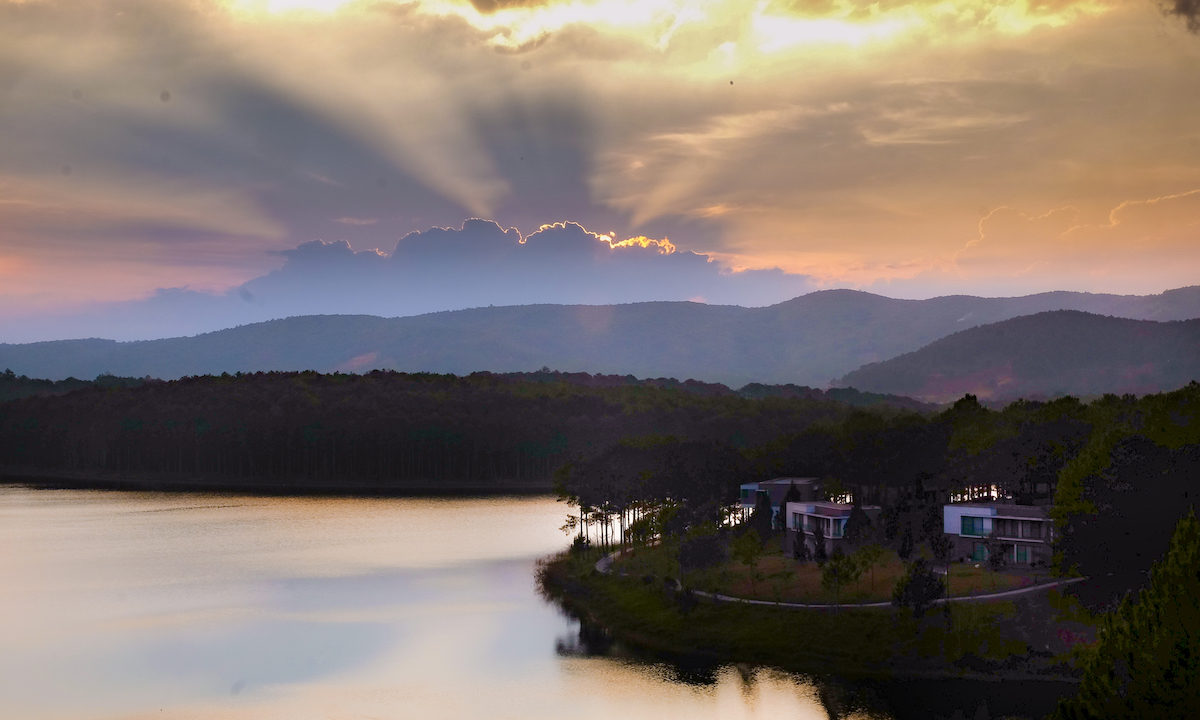 Sunset from Tuyen Lam Lake. | Photo: Shutterstock
Domestic flights only allow 20kg of check-in baggage so it's best to rent the boards from the local SUP clubs instead of carrying your own.
There is no local SUP club in this area at the moment. However, the SUP club in Ho Chi Minh City runs occasional SUP tours in Tuyen Lam lake.
There are plenty of accommodation options for you to choose around Da Lat City with a lot of cafes (remember Vietnamese coffee is incredibly strong and yummy), restaurants and street food.
Best months to visit Tuyen Lam Lake are February - May (Spring and early Summer) and October to mid December. It's not advisable to go during winter or raining season as it's always too cloudy or the water is too chilly with lots of winds. You might easily catch a cold after a wet SUP trip.
Explore more SUP destinations HERE.
Related Articles
Last modified onTuesday, 15 February 2022 18:23
Email

This email address is being protected from spambots. You need JavaScript enabled to view it.