Tips To Improve Your SUP Surf Performance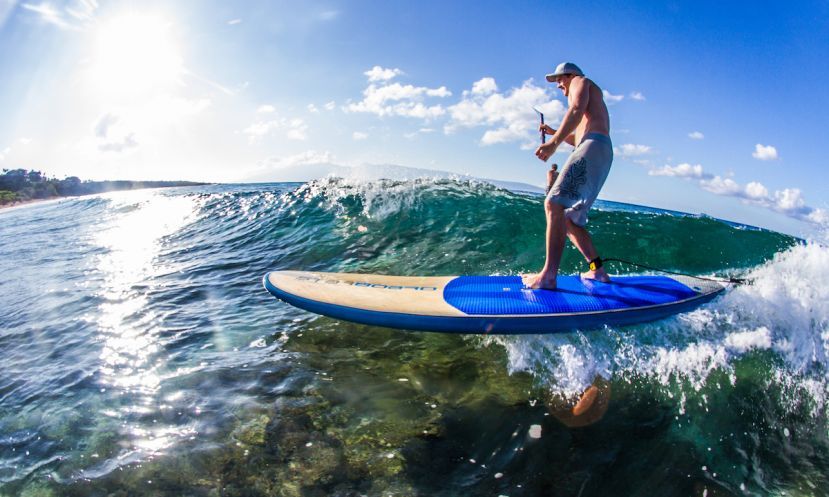 Sean Poynter going back to the basics. | Photo: Starboard / Georgia Schofield
SAN DIEGO, California - Now that you're hooked to the feeling of riding waves you're probably ready to step it up and start improving your skills. We've gathered tips and advice from some of the top SUP surfing pros from around the globe to help guide you towards your goal of becoming a better stand up paddle surfer. See what they had to say below.
1. Practice the Basics
The first thing to improving your SUP surfing skills is to make sure that you have the basics mastered. Without having these basic skills mastered you can easily find yourself in a situation where you're stuck in a rut and not seeing any improvement.
"Practicing the basics is key to making sure you're on the right path in improving your performance," says Noa Ginella, Naish SUP pro team rider. Ginella continues, "Make sure that you have your pivot turns down, find your balance point on your board and when you're starting off make sure that you're working on getting a good stroke."
2. Surf with Someone Better Than You
World Champ Caio Vaz in New Zealand. | Photo: Cory Scott
An easy, fun and natural way to progress in surfing is to surround yourself with people who are better than you and that can help you along the way. You can learn by watching and studying them while also getting feedback from them in real time while you're out in a session and naturally you will find yourself improving.
Professional paddler and Starboard SUP and Werner Paddles athlete Fiona Wylde adds to this point by saying, "if you're just starting out go with a friend and have fun because if you have fun then you're going to want to go out for another session and the more sessions you have the better you will get."
Two-time ISA World Champion surfer Sean Poynter says that you should "find someone who knows stand up paddle surfing, whether it be a guide or a retreat and try and latch on to them and ask questions." Poynter himself hosts surf retreats throughout the year in Mexico with Ian Cairns who was team USA's SUP coach for many years. Poynter continues, "You're going to learn from watching others and watching what they are doing, so, look for tips online, tips from guys on the beach and it's going to be the person who knows what they are doing who will be able to give you the tips and insights on what you need to know and how you can better yourself.
3. Cross-train with Other Types of Surfing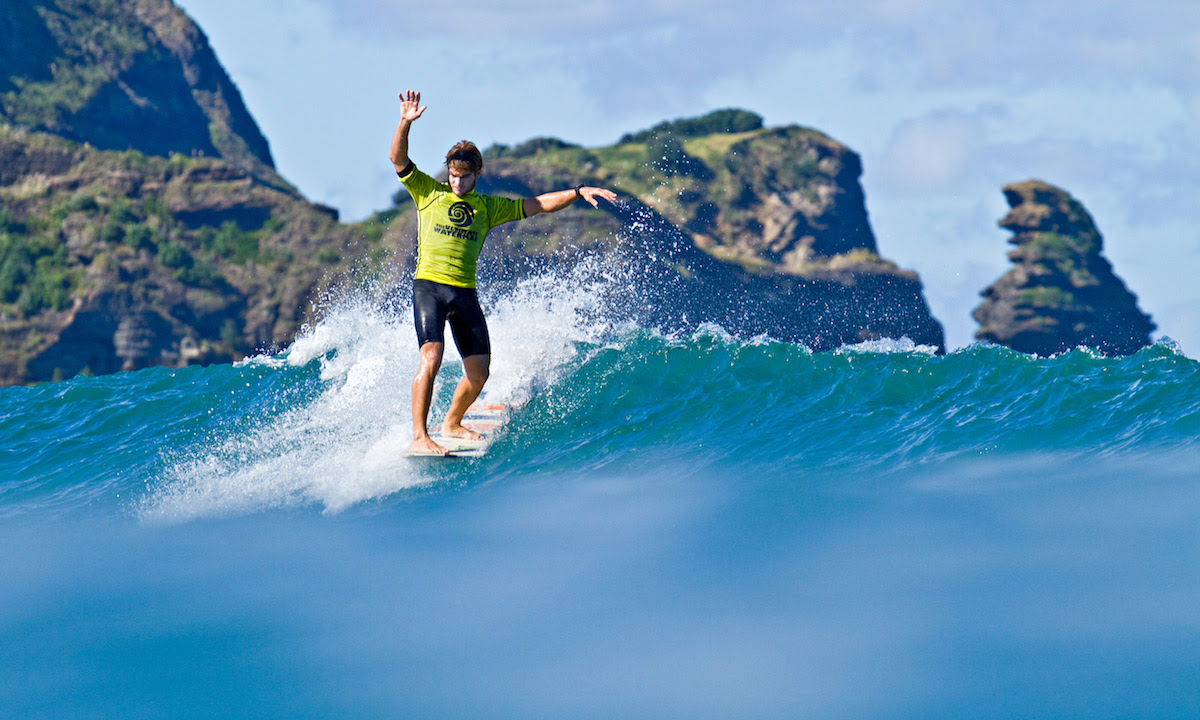 Zane Schweitzer is a master at not only SUP but longboarding and shortboarding as well. | Photo: Cory Scott
When SUP surfing you've got a lot to think about (paddle positioning, crowds, equipment, etc.) which can get pretty overwhelming when you're new to surfing. A great way to improve and get more comfortable is to cross-train and take the traditional approach to the sport and practice on a longboard or a shortboard. Three-time World SUP Surfing Champion Izzi Gomez is one who supports this and notes that it is what she did and continues to do to help her improve.
4. Downsize Equipment
Izzi Gomez fitting into the pocket at Sunset Beach. | Photo: APP World Tour / Brian Bielmann
Slightly downsizing your equipment can be very useful when looking to improve in the waves. When you start off as a beginner it's likely that you started on a board around 10.5 feet which after figuring out the basics on can be a bit sluggish to try and whip around. So, the next step would be to try and step down to a bit that is a bit smaller, which in turn makes it more maneuverable.
"When you're ready to take the next step, try stepping down to a smaller board that is a bit narrower than the board you are currently riding," notes two-time world SUP Surfing World Champion and SIC Maui athlete Caio Vaz. Vaz adds, "This is the stepping stone to get you to a higher level. While the smaller boards are much harder to paddle, they are much easier to maneuver when riding the wave."
5. Learn How to Position Yourself
Bernd Roediger with excellent positioning at Sunset Beach. | Photo: APP World Tour / Brian Bielmann
Being successful out in the lineup has a lot to do with how you position yourself and how you actually paddle into the waves. If you're not positioned at the right angle when you're paddling into the wave you can end up getting tipped over sideways, burying your nose, or even missing the wave altogether. "You want to make sure you are getting enough speed to be able to catch the wave but you also need to make sure you are not turning your board sideways," says Caio Vaz.
Following these five steps should get you on your way to improving your skill set in no time! If you have any tips that you think should be added to this list, let us know in the comments below!
To see more SUP Surfing Tips, click HERE.
© Supconnect.com Copyrighted Exclusive Content
Last modified onFriday, 07 August 2020 13:14

Submit your news, events, and all SUP info, so we can keep promoting and driving the great lifestyle of stand up paddling, building its community, and introducing people to healthier living.
Website: supconnect.com
Email

This email address is being protected from spambots. You need JavaScript enabled to view it.