How Can SUPers Fuel Their Body for Optimal Performance?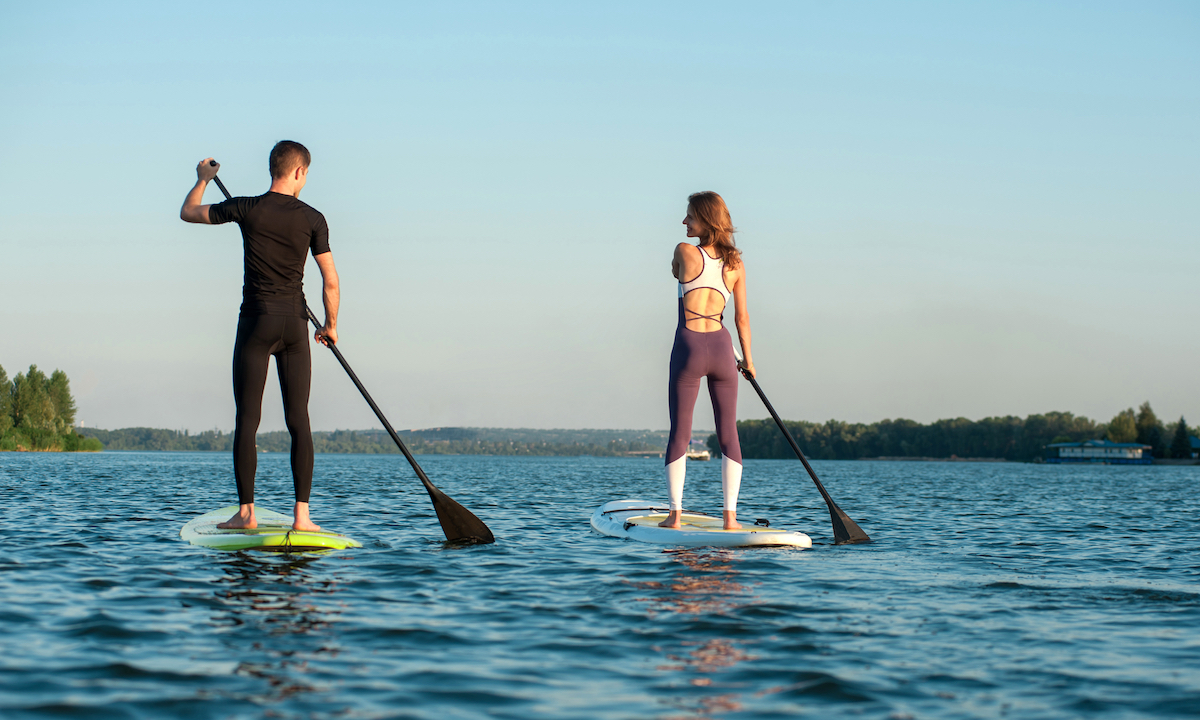 Photo: Shutterstock
The Dietary Guidelines for Americans recommend that men consume 2,300-3,000 calories per day and that women should aim for 1,500-2100. In both cases, we should obtain 10%-35% of daily calories from protein, 45%-65% from carbohydrates, and 25%-35% from fats. Of course, this is a generic guideline that needs to be altered depending on activity levels. During exercise, we burn up to 800 calories per hour. While you don't need to meticulously count calories to perform at your best, it is important to stock up on a little more fuel on days when you will be out on your board all day to ensure your body has the nutrients it needs to repair and restore muscles post-workout.
The Mediterranean Diet
The basis of a healthy diet involving sport should be a Mediterranean-style nutritional regimen. This way of living generally prizes lean proteins, healthy fats (rich in Omega-3 fatty acids), plenty of fruits and vegetables, pulses and whole grains, and some nuts. One of its pillars is that of avoiding refined carbs, which lead to inflammation, aging, and obesity when consumed in excess. The quality of protein sources are also key, as the most healthful proteins are rich in amino acids. Amino acids are the organic compounds your body obtains from protein. They are used for many vital functions you need to stay at the top of your game as an athlete. For instance, they help build muscle, tissues, hormones, enzymes, and other chemicals. Top protein sources include lean chicken, fish, tofu, beans, lentils, low fat yogurt, nuts, and eggs.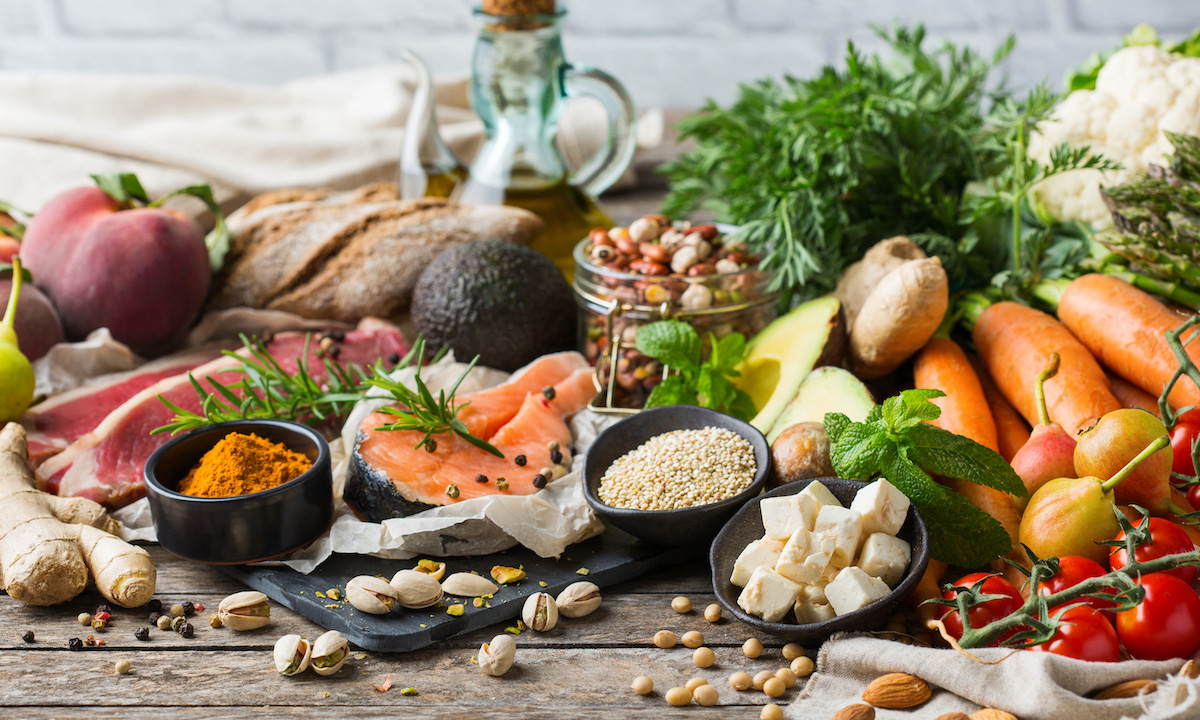 Photo: Shutterstock
A Typical Healthy Menu for an Intense Day of SUP
Breakfast will differ depending on the intensity of your training. If you see a tough day ahead, start with a breakfast that comprises protein and healthy carbohydrates. For instance, an omelette with tomato slices, whole grain toast, and avocado is ideal. Pack a few energizing snacks with you such as energizing jelly or shot bloks (available in the health section at the supermarket). When you get out of the water, reward yourself with a protein shake blended with fruit and a little manuka honey. For lunch, consume a blend of lean protein, vegetables, and healthy fats. A healthy burrito with tofu, avocado, zucchini, tomato, and a little cheese is perfect. If you will be competing, enjoy a high carbohydrate lunch the day before, but at night time, keep it simple with protein and vegetables.
Shorter Workouts
For a less intense or shorter workout, enjoy a blend of yogurt and fruit or avocado toast. For lunch, once again tuck into a nice combination of lean protein (think chicken breast or fish) and vegetables. A colorful, fragrant Thai salad with chicken breast will do the trick. Avoid simple carbs so you can optimize the fat-burning effect on your workout.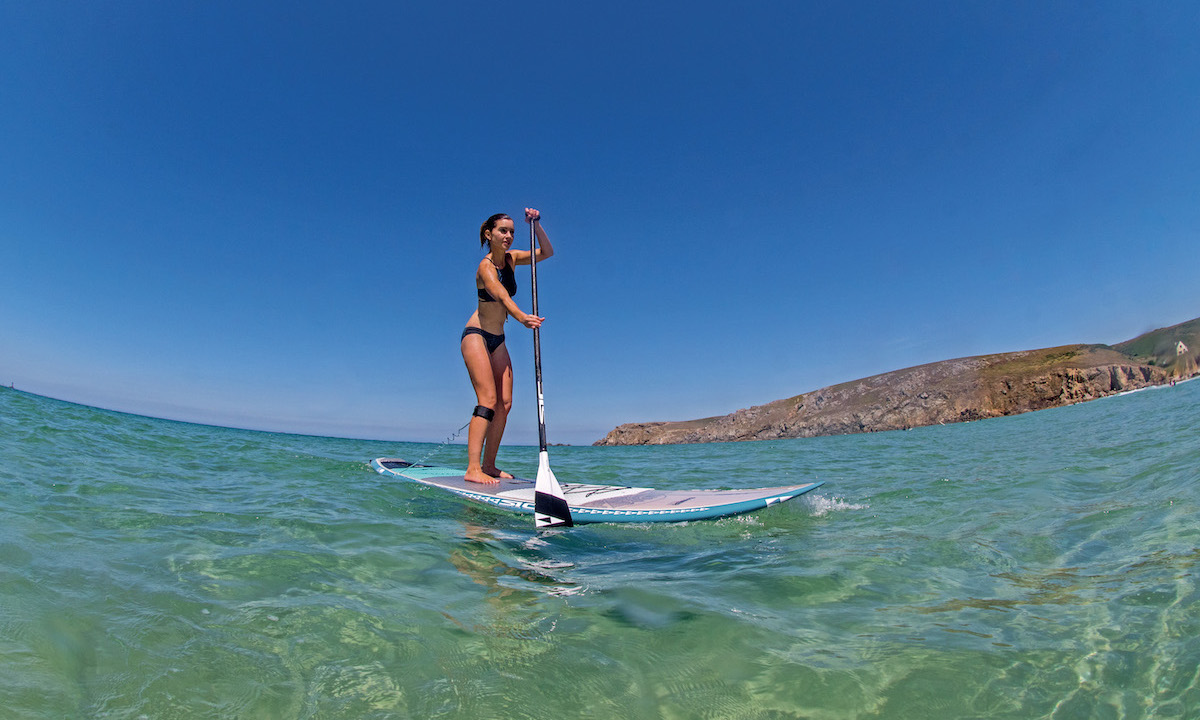 Photo courtesy: SIC Maui
If SUP is a hobby, then sticking to a Mediterranean-style diet comprising quality protein sources, plenty of vegetables and low-Glycemic index fruit, pulses, whole grains, and healthy fats will keep you lean but fueled. Vary your diet according to intensity, and don't feel like you have to overload on carbohydrates before every workout. Fruit and yogurt or vegetable toast will provide you the energy you need to feel energetic from the time your board first hits the water until you are enjoying a satisfying snack or lunch.
For more nutrition tips, click HERE.
Last modified onMonday, 30 August 2021 12:02

Jennifer Dawson is an experience freelance writer who specializes in food and nutrition. Working in fitness marketing previously gave her a good feel for the industry and since going freelance she has been able to explore her preferred topic areas such as diet, nutrition and food. Outside of work, Jen enjoys traveling, swimming and spending time with her young family.
Email

This email address is being protected from spambots. You need JavaScript enabled to view it.