5 Tips For First Time SUP Racers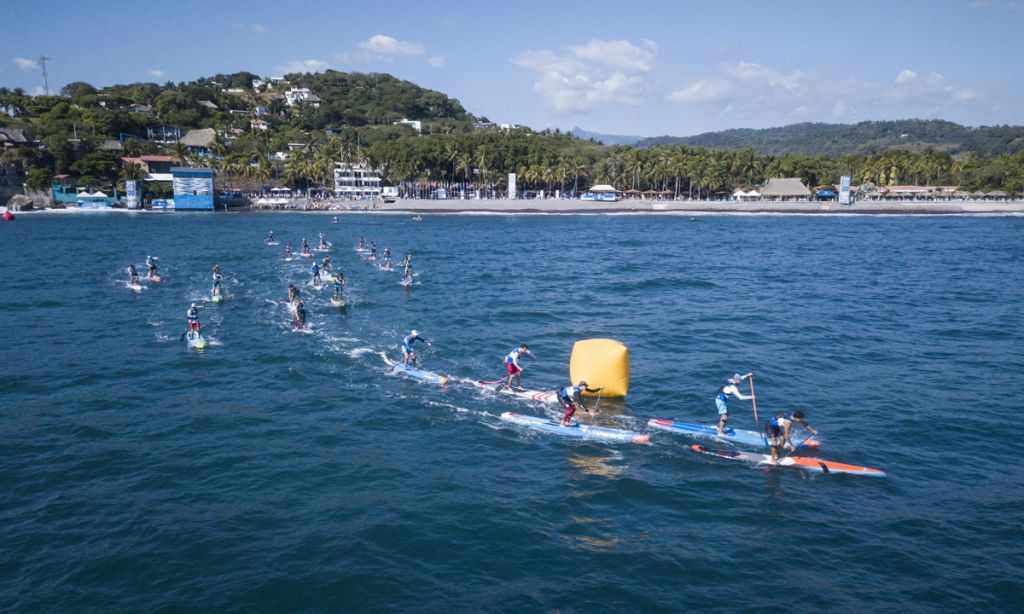 ISA SUP Championships in El Salvafor. | Photo: ISA / Ben Reed
SAN DIEGO, California - When preparing for your very first SUP race it's important to be prepared and know what to expect from your first experience. To give you some insight on what you need to do to get ready for your first paddle board race, we caught up with some of the best SUP racing pros out there to get you some tips. We caught up with Mo Freitas, Naish SUP's Casper Steinfath, Chuck Patterson and Kai Lenny, Connor Baxter, Lina Augaitis, Slater Trout, and Candice Appleby, as well as Annabel Anderson and Dan Gavere. With all of their tips and words of advice, here are the top five tips for first time SUP racers:

1. Train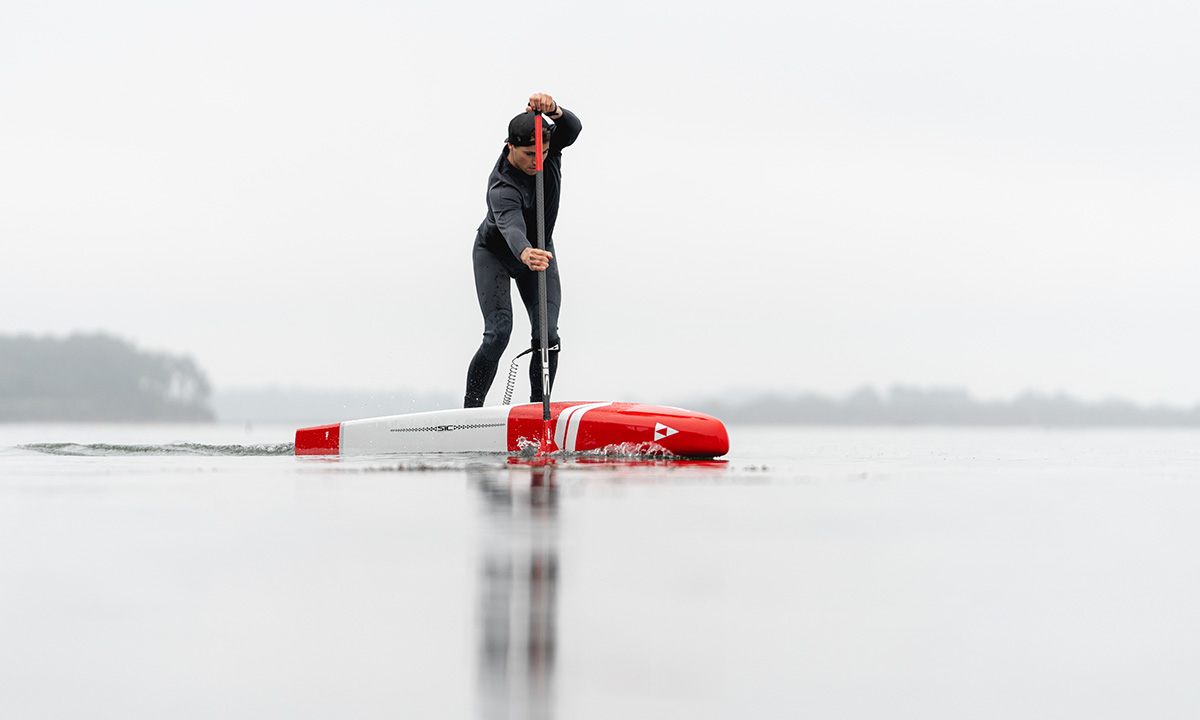 Training makes all the difference. | Photo: SIC Maui
Training for the race and physically preparing yourself is probably the most important thing you can do to prepare for the race. You want to build your stamina and endurance prior to the race so that when race day comes, your body will be used to the physical exertion and ready to go when the time comes. When training, be sure to paddle, at the very least, the same distances that you will be paddling on race day.
"Focus on the particular race you'll do and train for that" - Mo Freitas

"Train longer distances than the actual race and in those conditions, so you know you can complete (5 mile race, train 7 miles)." - Chuck Patterson

2. Ensure That You Have The Proper Equipment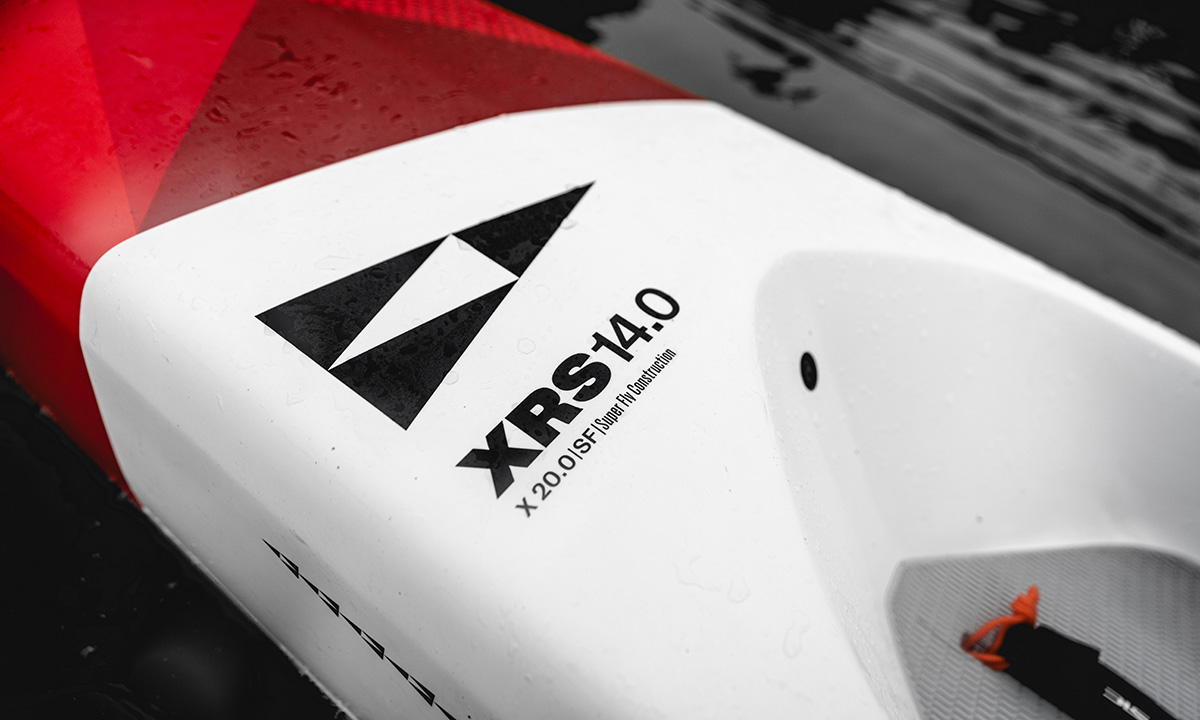 Having the right equipment can make all the difference in the world. | Photo Courtesy: SIC Maui
Having improper equipment can be disastrous when competing in a stand up paddle race. If you have the wrong equipment you heighten the chances of not only creating the possibility of being disqualified from the race, but also potentially getting hurt. For example, many races require certain types of boards to be used (generally 12'6" and 14' are the two types of race board standards) and if you don't fit the requirements, you might be unable to compete or be disqualified from the race.
Setting yourself up with the wrong equipment can also heighten chances of getting yourself hurt. For instance, having too short or too long of a paddle for your height can cause strain in your back and arms which can leave you feeling sore or worse. You want to make sure that you are very comfortable with your equipment prior to race day.
"Make sure you have the right equipment. Have a board in the 12'6" or 14' range that suits you (depending on group or age division)." - Starboard SUP athlete Connor Baxter
3. Start Local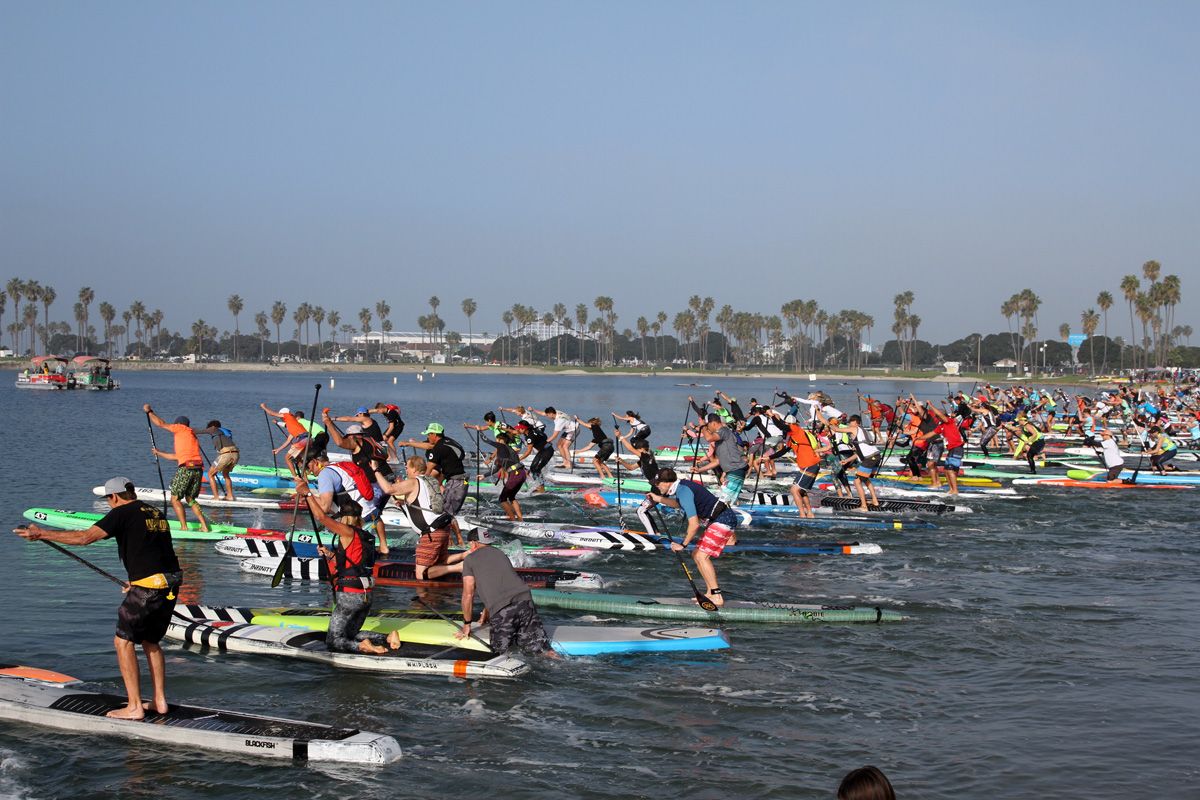 Start off your racing at a local event to get the feel of how things go. | Photo: Supconnect
The perfect event to get your feet wet in SUP racing is one locally. There's no place like home, goes the saying and it couldn't be more true. Local events are where you're likely to be most comfortable and see your best results. It's where you train and where your peers are, making it the perfect place to participate in your first race. By mastering the races at home first, you're more likely to better prepare yourself for races abroad.
"Get involved with your community with weekly races, building your mileage." - Lina Augaitis
To see more SUP Tips, click here.

4. Mentally Prepare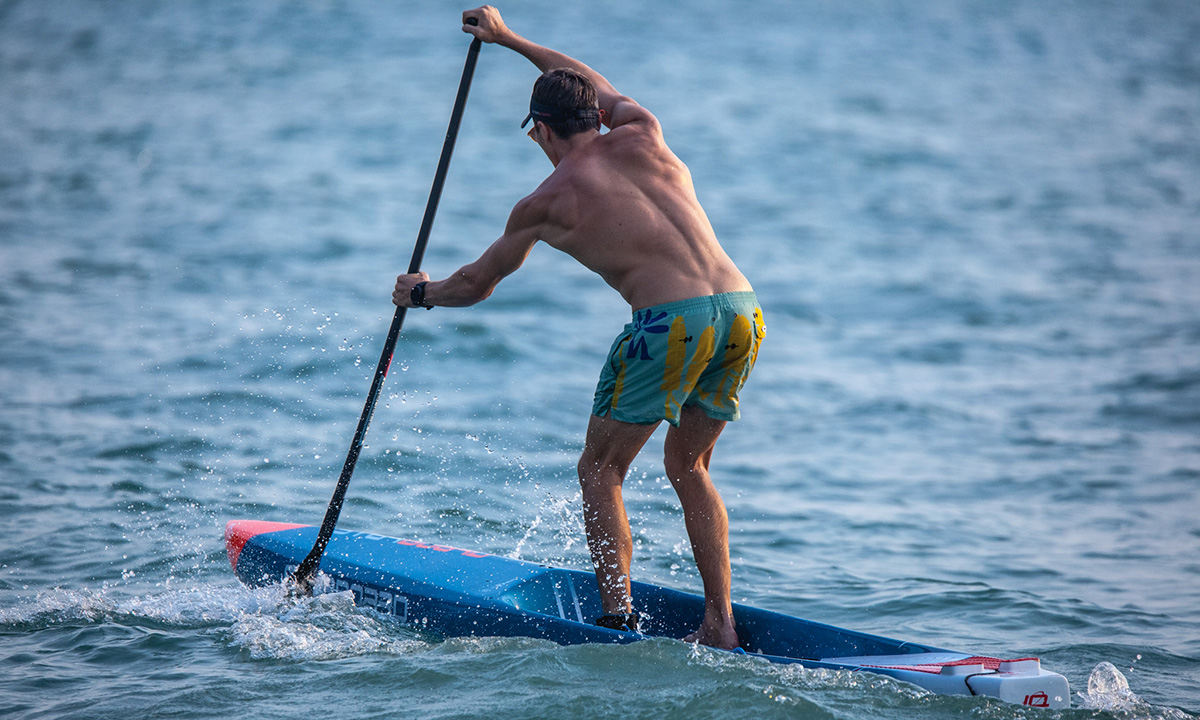 The mental challenges that come with racing need to be prepared for. | Photo: Starboard
What many first time racers may not realize is the mental struggle that you are guaranteed to go through at some point or another when SUP racing. Mental challenges are a huge factor in races and if you're not prepared mentally, there's a chance that it will take you over and force you to quit. It's important to know your limits and know what your body can handle but also to know that the saying "you can do anything you put your mind to" has some serious truth to it. If you have your mental game on lockdown you'll be surprised to see what you can do and what you can accomplish in your race.
"Train as hard or harder than anyone else, but focus on the mental game." -Kai Lenny

5. Do It With Friends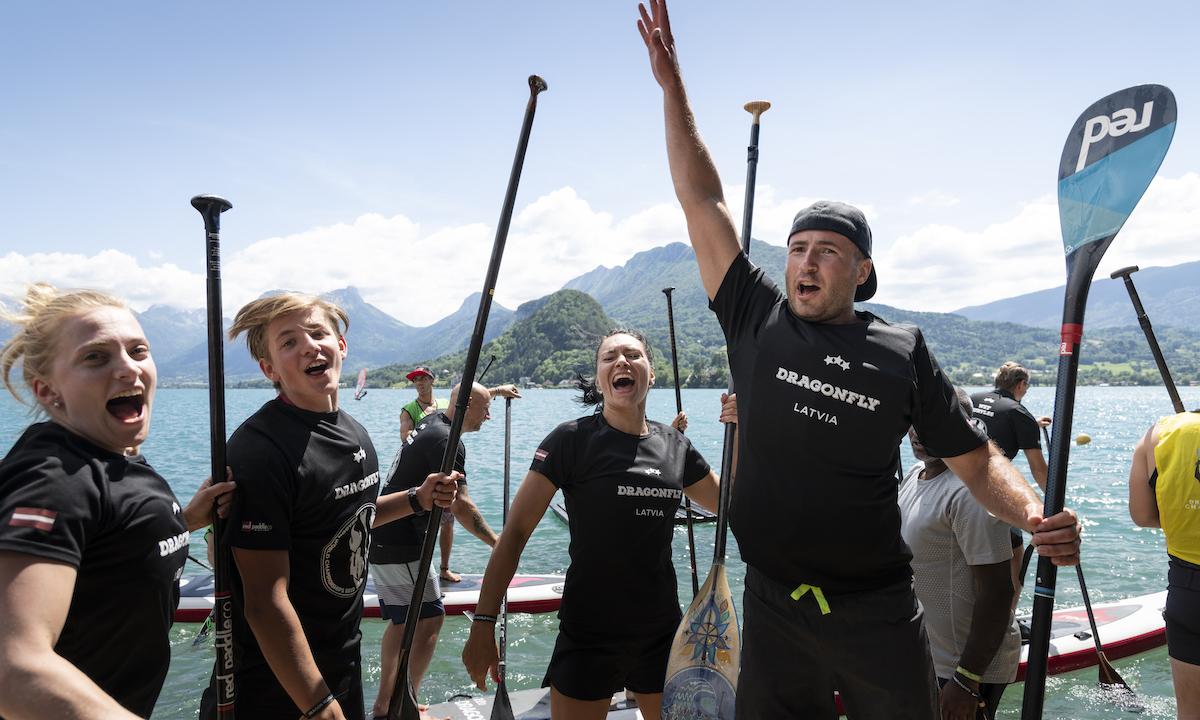 Some of the best support you can get is the support from your friends. | Photo: Dragon Race World Championships / Red Paddle Co
One of the most important things to remember when preparing for your first SUP race is to have fun, plain and simple. And what better way to do that than to do it with your friends! When preparing for the race, rally up some of your friends and have them join in on the fun with you, you'll be stoked you did.
"Enjoy the journey." - Annabel Anderson

Well, there you have it, the top five tips from some of the best stand up paddle racers in the world. Take these tips, put them to use, and you're sure to have a great first experience SUP racing.
To see more SUP racing tips, click here.
Were these tips helpful? Let us know in the comments below!
© Supconnect Copyrighted Exclusive Content
Last modified onWednesday, 06 April 2022 14:38

Submit your news, events, and all SUP info, so we can keep promoting and driving the great lifestyle of stand up paddling, building its community, and introducing people to healthier living.
Website: supconnect.com
Email

This email address is being protected from spambots. You need JavaScript enabled to view it.