Why They Won: Supconnect Editor's Awards 2017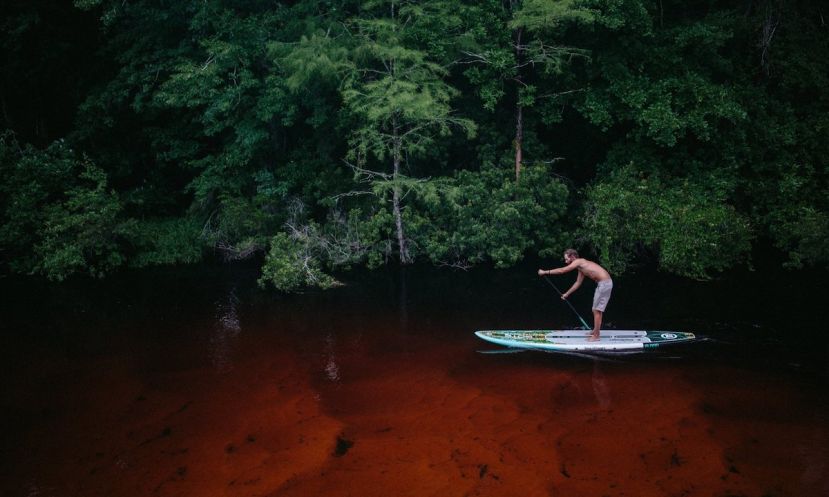 Shot from 2017's Brand of the Year, BOTE. | Photo Courtesy: BOTE
SAN DIEGO, California - With the 8th Annual Supconnect Editor's Choice wrapped up and the winners announced we here at Supconnect wanted to give you a bit of insight on the deciding factors that led to the choosing of this year's winners. With over 24,000 views, 6,000 interactions, and countless phone calls, texts and emails with our advisory board and industry feedback, you'll be able to understand why we selected the winners below.
Chris Bertish
Man of the Year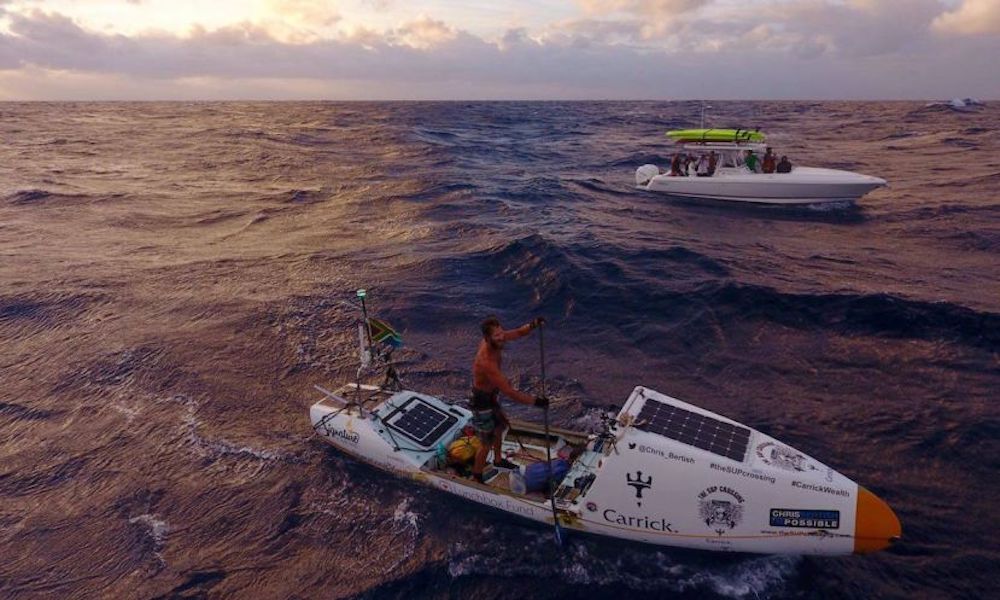 Chris Bertish on his Transatlantic Crossing. | Photo Courtesy: Chris Bertish Facebook
Chris Bertish has done more than the unimaginable: he has placed stand up paddle boarding at the forefront of mainstream and captured everyone's imagination. In a world where nearly every frontier seems to have already been explored, Bertish has shown that there is still a grand world out there calling for adventure, which in his case meant crossing the Atlantic Ocean on a standup paddle board to raise funds for charities benefitting children. His reach into the mainstream with SUP at the forefront does more than introduce the sport to millions, it encourages people to get up, get out, and conquer new frontiers. And for that, he is Supconnect Man of the Year 2017.
Penelope Strickland
Woman of the Year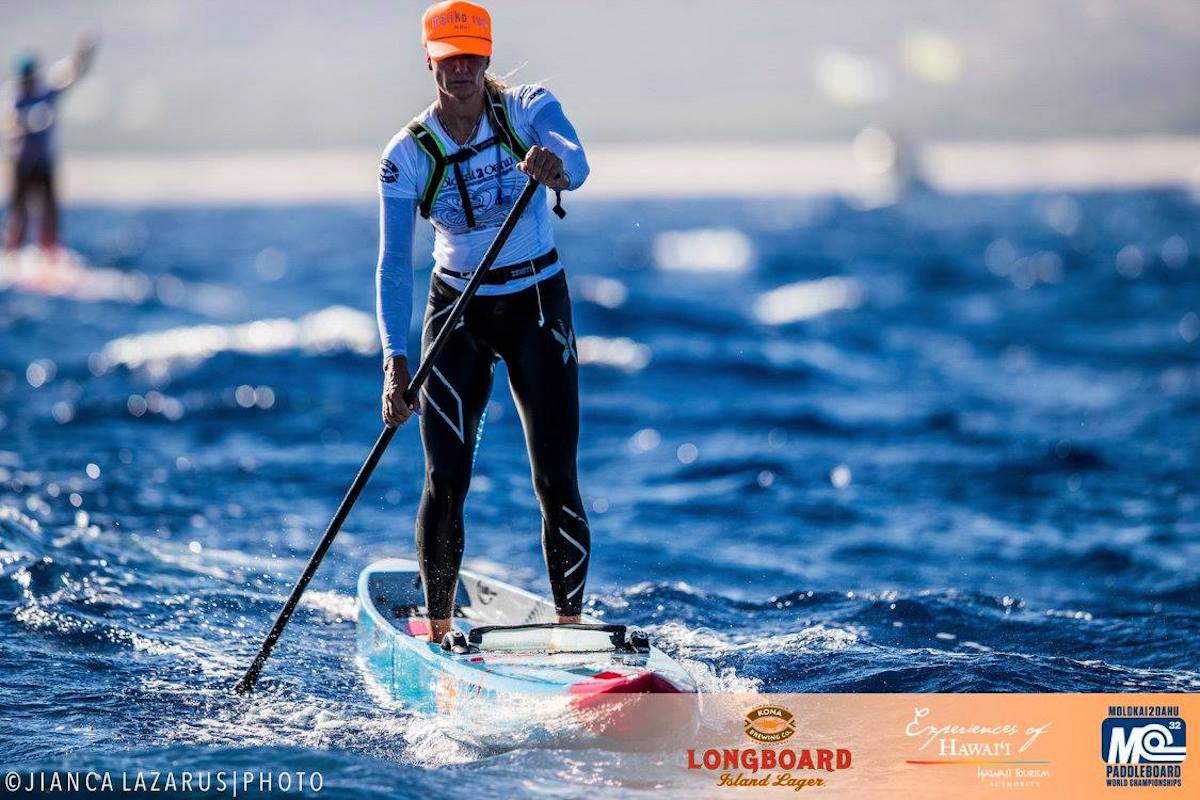 Penelope Strickland during the 2017 M2O before her big win. | Photo: M2O / Jianca Lazarus Photo
Penelope Strickland is a fighter. As a competitive swimmer early on in her career Penelope hit a bump in the road and was struck with various illnesses that led her to self-destructive behavior for nearly 15 years. This behavior ended when Penelope was introduced to Stand Up Paddling. Penelope worked incredibly hard to reverse her destructive behavior which in turn has led her to become one of the best female paddlers in the world. In the past year alone Penelope has won one of the most difficult races in the World, the Molokai-2-Oahu and she won the Gold Medal in Fiji last November for her technical racing skills. For this, she is Supconnect Woman of the Year 2017.
Tanvi Jagadish
Grom of the Year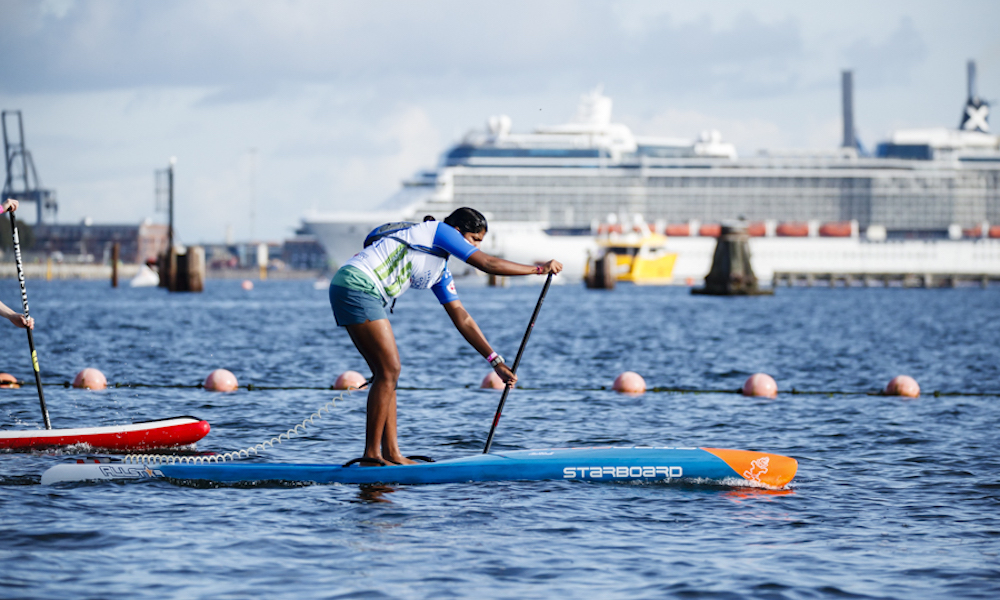 Tanvi Jagadish competing in Denmark for the ISA World SUP & Paddleboard Championship 2017. | Photo Courtesy: ISA / Ben Reed
Tanvi Jagadish is an inspirational 17-year-old from Mangalore, India. Tanvi has been drawn to the watersports lifestyle since she was in her early teens and has been leading the way for women in watersports which is a sport/lifestyle that women are not encouraged to be a part of. Tanvi has multiple national titles in both surfing and stand up paddling and continues to push herself to get better with each stroke. Tanvi made her international debut at the ISA World SUP & Paddleboard Championships in Fiji last November, where she not only put on an inspirational performance but also was a major factor in getting her Nation to compete on an International level for the first time. For that, she is Supconnect Grom of the Year 2017.
BOTE
Brand of the Year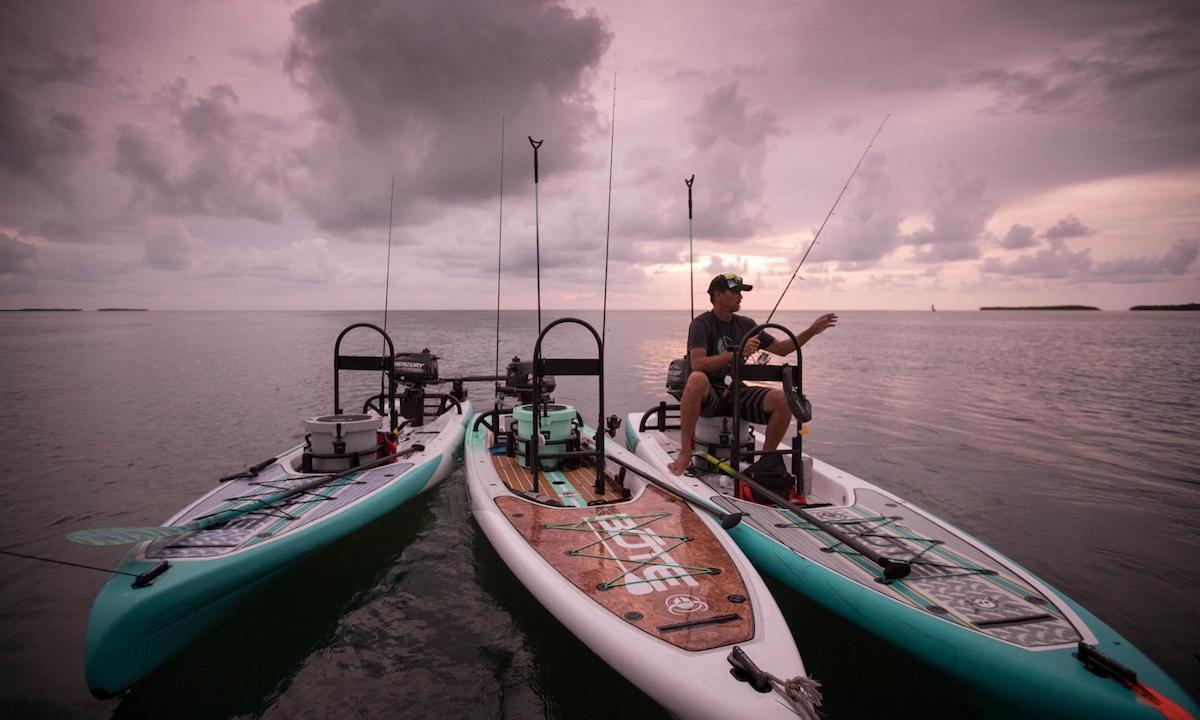 BOTE, taking SUP to new levels. | Photo Courtesy: BOTE
What the team over at BOTE has done is truly something to be proud of. Their products are nothing short of stunning, showing their unwavering commitment to beauty and quality. The crew at BOTE has been the first brand to boldly embrace the SUP fishing market and are relentless in innovation with products like Travelink, Kula and Gatorshell. And what's more, BOTE has opened SUP into new frontiers and are taking SUP far beyond it was ever expected! For that, they are Supconnect Brand of the Year 2017.
South Shore Paddleboards
Shop of the Year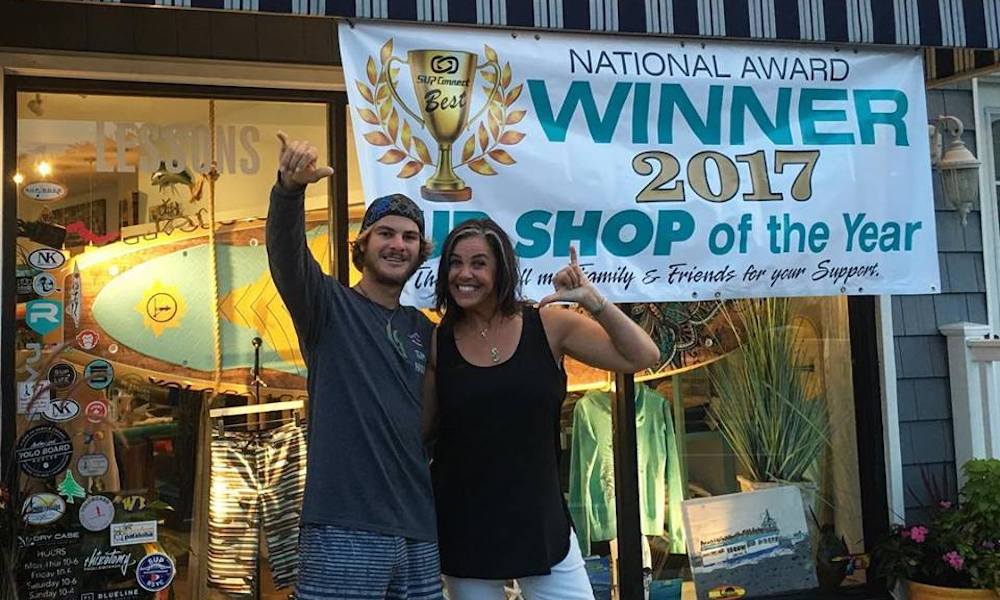 Karen Marvin and Zane Schweitzer outside of South Shore Paddleboards. | Photo via South Shore Paddleboards Facebook.
South Shore Paddleboards is run by Karen Marvin out of Long Island, New York. South Shore Paddleboards is the largest SUP shop on Long Island and has been open since 2014. Although South Shore Paddleboards is the largest shop on Long Island their customer service provides that intimate experience with knowledgeable and friendly staff that makes you feel right at home. South Shore Paddleboards is involved in their local community with a strong community outreach program sharing the stoke and passion of our sport and having an emphasis on education and putting people on quality products. They also received quite the kudos from major brands in the SUP industry and for that they are Supconnect Shop of the Year 2017.
Monty Roach
Sales Rep of the Year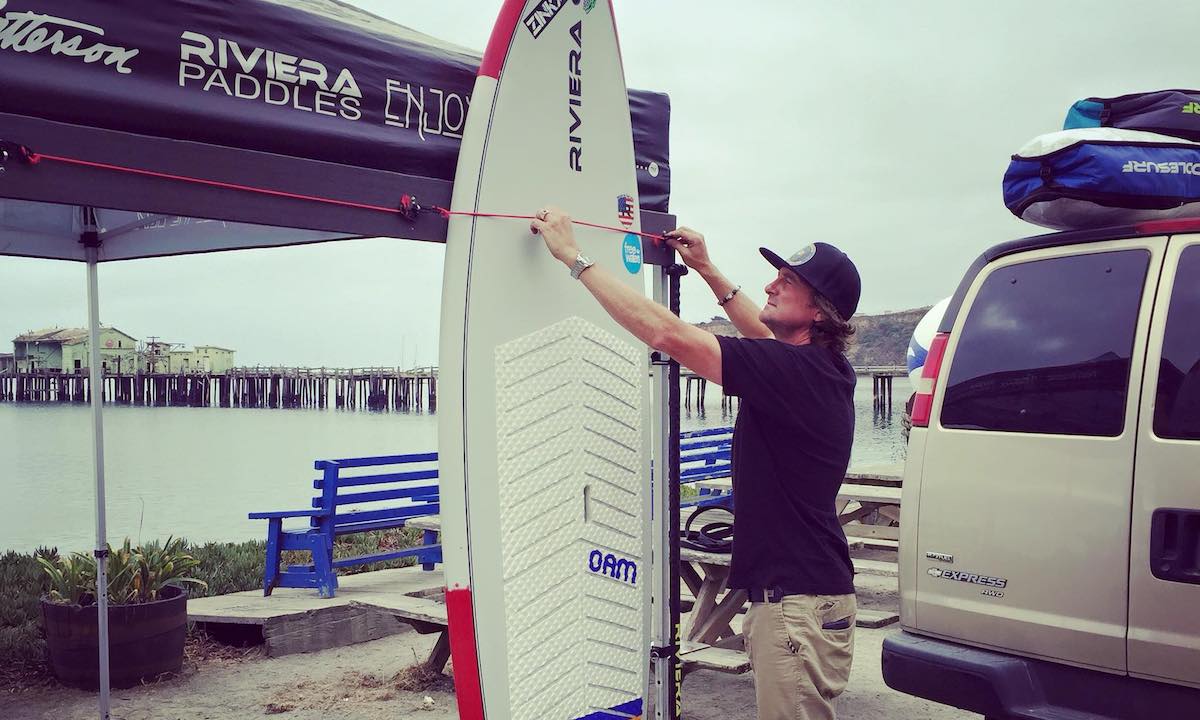 Monty Roach hard at work. | Photo via Monty Roach Facebook.
Monty Roach is a sales representative for Riviera Paddlesurf in the area of Northern California and Pacific Northwest. Monty is a mellow guy who has a deep history in action sports. He is a stand up guy and respected by all who know him. Monty has been in the rep game for a long time now and has gained the respect and credit that all long-term reps deserve. Working day in and day out for the love and passion of the sports and brands he represents. For this, he is Supconnect Sales Rep of the Year 2017.
TotalSUP
Blog of the Year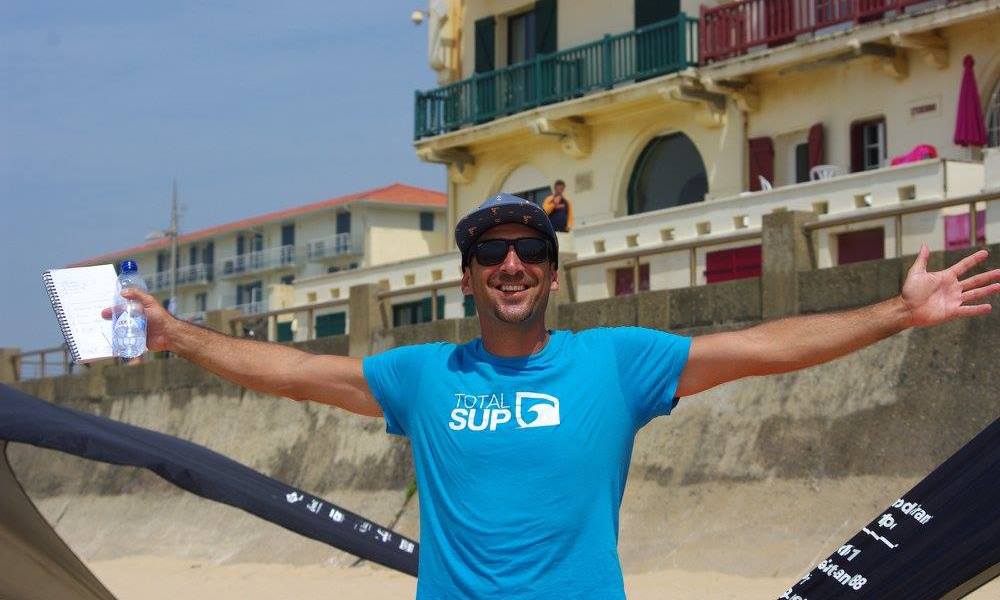 Mathieu Astier from TotalSUP. | Photo via Mathieu Astier Facebook.
Total SUP is a multi-lingual blog run by Mathieu Astier out of Spain. TotalSup is the first global and multilingual platform dedicated to the SUP community. Total SUP is heavily involved in the SUP race community and is on-the-ground traveling to most major SUP events worldwide reporting on events and getting behind-the-scenes action. Because of the multi-lingual distribution of content by Total SUP they are helping push the sport to broader audiences worldwide. And for that they are Supconnect Blog of the Year.
To dive deeper into the Gear of the Year Awards winners click HERE.
Last modified onWednesday, 13 September 2017 17:51

Submit your news, events, and all SUP info, so we can keep promoting and driving the great lifestyle of stand up paddling, building its community, and introducing people to healthier living.
Website: supconnect.com
Email

This email address is being protected from spambots. You need JavaScript enabled to view it.