Right NOW! - 24 Hour Yukon River SUP Expedition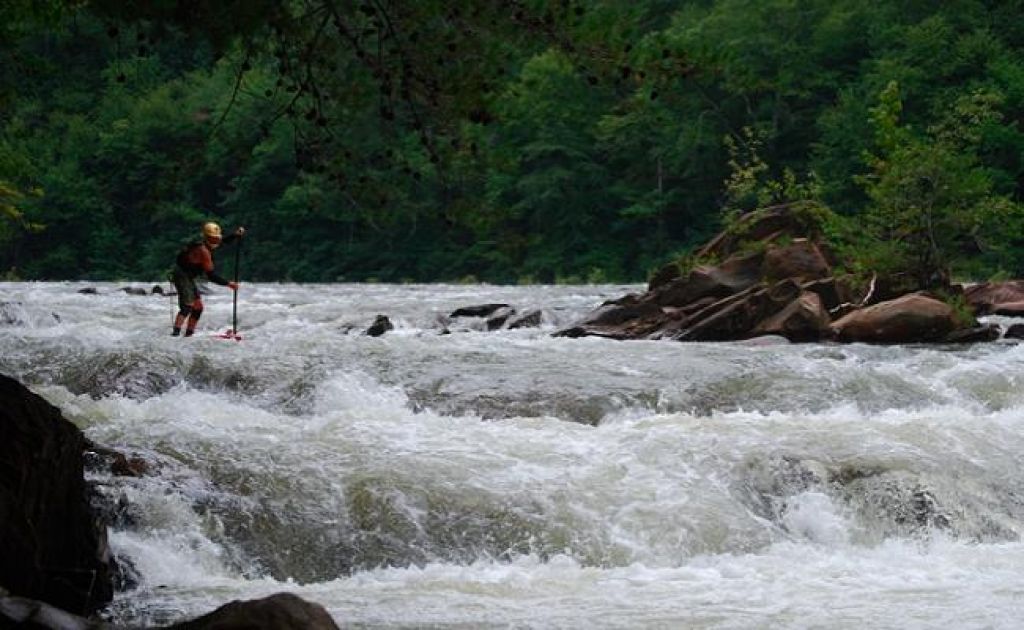 Yukon Territory, east of the Alaskan border - Ben Friberg is an incredible stand up paddler who has over 20 years of river experience, many of which include navigating class V whitewater. He is always looking for the next great challenge which led him to decide to SUP as far as possible in 24 hours. In order to do this, Ben is currently being assisted by Mark Stenzig who is his lead support and logistics coordinator, and by Brandon Ward, an emmy award winning director and film maker who is documenting the journey along the Yukon River.
The Yukon was chosen as the location for this trek in part because all recent distance world records set by kayaks in a 24 hour period were accomplished on this great river. According to the expedition website, "The goal is to set the bar high for what SUP can achieve in a 24hr interval. The Yukon River is one of the few remaining places on earth where it's possible to achieve these distances. The team is confidently aiming for 200 miles on this mission."
Fortunately the distance traveled and progress of the expedition is being marked by a live spot tracker. For all the current updates and to find out where Ben is right now visit the spot tracker website. Stay tuned as he will be done very soon!
For more information on Ben and his team who are making this 24 hour trek possible visit the Yukon River Expedition Website.
Do you think Ben will make the full 200 miles or more in 24 hours?
Note: Ben Friberg was recently nominated for the 2012 Supconnect SUP Man of the Year. Vote, or see and nominate others by clicking here.
.
Last modified onWednesday, 28 January 2015 13:16
Email

This email address is being protected from spambots. You need JavaScript enabled to view it.