SUP Training Diet by Kody Kerbox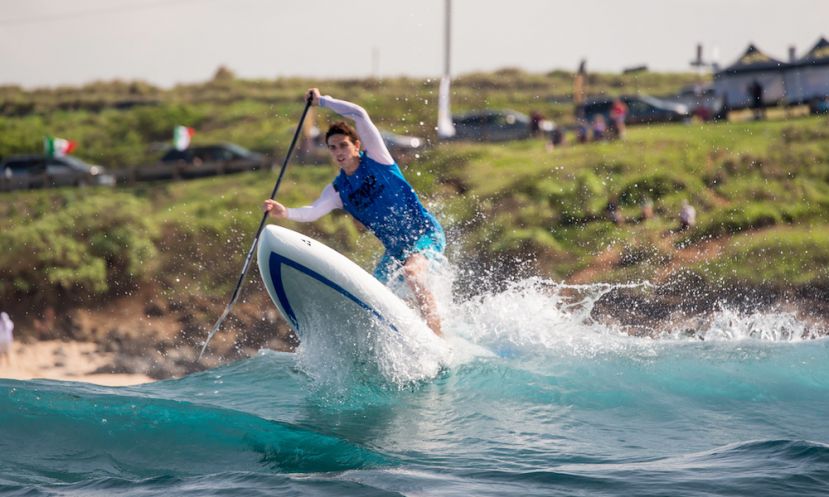 Kody Kerbox in Maui, Hawaii | Photo Courtesy: SIC Maui
MAUI, Hawaii - We've been chatting with SIC Maui athlete Kody Kerbox about all aspects of his fitness regimen. He recently discussed the different parts of his paddle plan and cross training, and now he's sharing details about his diet along with a few of his favorite recipes. Find out how Kody fuels his body below.
.
Diet Principles
Protein Heavy with Greens/Grains.
As far as food goes, I have been trying to keep it pretty simple lately. My diet looks pretty similar on a day-to-day basis. I have tried many different diets in an attempt to find what works best for me. Diets are a tough one because everybody has different activity levels, body fat, metabolisms and goals. I got really into the high-fat low-carb diet last season, and was loving the way I felt, but the way my lifestyle is I am always going and I like to push hard whether I'm surfing, paddling, biking or hanging out with friends. This means I am burning a lot of calories and I ended up bonking out in a few events because of lack of fuel and I ended up losing a lot of weight (which I didn't want to do). So now I just try to keep a balanced diet and try to make sure I am getting plenty of protein, carbs and fats. I try to get my vitamins through fruits and vegetables as I do not take supplements anymore.
.
Recipe #1 - Smoothie
Depending on what my day looks like, I either have eggs or a smoothie for breakfast, usually after a surf or paddle.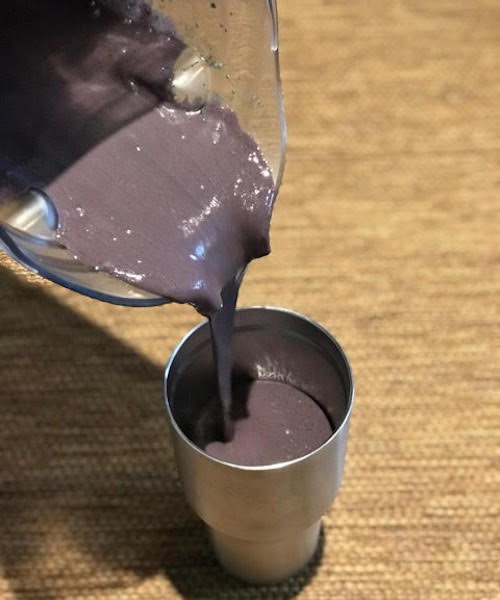 Ingredients
almond milk
protein powder
1/2 an avocado
spiralina
almond butter
spinach
honey
cinnamon
salt
frozen blueberries
2 bananas
granola
Directions:
Blend ingredients to preferred consistency. Top with granola, enjoy taste, and paddle hard to earn the calories.
Recipe #2 - Egg Dish
If I have a smoothie for breakfast, then my lunch usually ends up being eggs, toast, avocado, greens, butter and maybe some feta cheese. Of course everything I eat is drenched in olive oil, salt and pepper.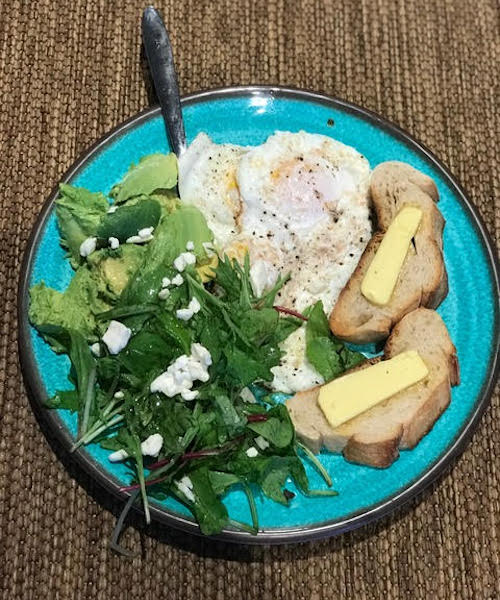 Ingredients
eggs
toast
avocado
greens
butter
feta cheese
olive oil
salt
pepper
Directions: Cook eggs over medium and season with salt and pepper. Then combine greens, avocado, feta cheese, olive oil, salt and pepper for side salad. Plate together with buttered toast.
Recipe #3 - Rice and Protein Dish
Dinners at my house usually look the same, but with a different protein. I rotate between, fish, chicken and steak with rice and a salad. Once again, gotta have lots of healthy fats (avocado, butter, and olive oil) with salt and pepper to taste.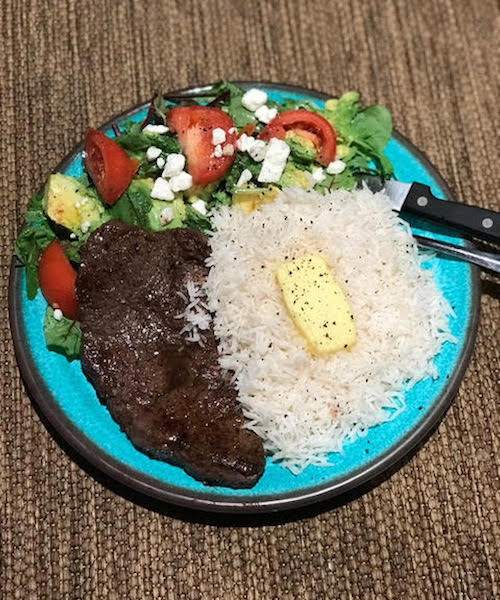 Ingredients
rice
butter
greens
tomato
avocado
feta cheese
fish, chicken or steak
salt
pepper
Directions: Cook desired amount of fish, chicken, or steak. Cook rice and top with butter, salt, and pepper. Combine greens, avocado, tomato, feta cheese, olive oil, salt and pepper for side salad. Plate all three together.
.
Related Articles
Kody Kerbox's Paddle Plan and Cross Training
Athlete Training Program: Kody Kerbox
Athlete Training Program: Bart de Zwart
Last modified onWednesday, 27 December 2017 09:07

Email

This email address is being protected from spambots. You need JavaScript enabled to view it.