How To Properly Fall Off Your SUP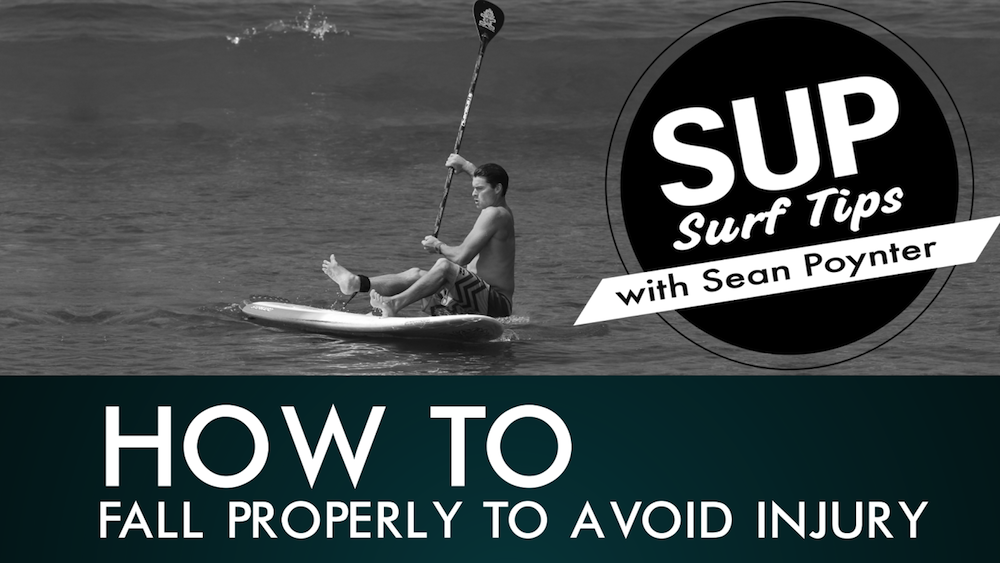 Surf photo taken by Matty and Elena Schweitzer.
SAN DIEGO, California - Falling off of our paddle boards is inevitable. It's part of the process, sometimes even part of the fun. There is however a right and a wrong way on falling off of our SUPs. Here, SUP surfing expert athlete Sean Poynter teaches us how to fall off our SUP properly to avoid injury. See his tips and full video tutorial below.
1. Distance yourself from board
One of the main things when falling off of your SUP is to distance yourself from your board. Falling away from your board will heighten your chances of keeping you out of harm's reach.
2. Fall Shallow
When we fall, we want to make sure that we fall shallow, meaning, we don't want to dive in when chances are the water isn't very deep.
*Note: When you fall, you want to make sure that when possible, you lead with your butt and not your head. This is going to ensure that you fall shallow, because you never know what's underneath the surface of the water.
3. Slice paddle through water
When we fall, we want to make sure that our paddle slices through the water and doesn't slap it. This means having your blade or handle leading first. You want to make sure that your paddle comes with you easily and doesn't get left behind you as you're falling forward.
Note: If you're paddle is flat, there's a good chance of you pulling your arm.
See more SUP Surfing tips here.
4. Lead with hand when resurfacing
When coming up to the surface after falling, it's always best to lead with your hand, not with your head. This will allow you to make sure you're coming up to the surface with a clear path and will prevent you from you hitting, or getting hit by your board.
*Note: Many injuries happen when resurfacing and getting hit over the head by your board.
5. Get back onto board
When resurfacing and getting back to your board, you're going to want to climb onto your board and stand at the center point of it. The handle of your board is a great indicator of that center point. When pulling yourself up onto your board from the center point, you can put your paddle up onto the board then push yourself up into a standing position once again.
*Note: Sometimes when you fall and you get back on your board, you're still in the impact zone. A great way of getting out of it quickly, is to continue in the prone position and taking your paddle under you and locking it underneath your body and trapping it in with your thigh. Have your handle forward and blade down and start paddling with your arms to safety in the channel. When you're comfortable, then you can hop back up to a standing position and get back out to the lineup.
Following these tips on how to fall will help you to prevent yourself from injury while playing in the waves. Now get out there and have some fun!
To see more SUP Surf Tips from Sean Poynter here.
Were these tips helpful? Tell us in the comments below!
©Supconnect's Exclusive Copyrighted Material
Last modified onThursday, 05 March 2020 17:29

San Diego, California - Sean Poynter is one of the world's best stand up paddle surfers. Sean comes from a traditional surfing background where he was easily able to make the transition to SUP surfing and became one of the pioneers for progressing SUP surfing to the level that it's at today. Sean proves SUP can be taken beyond flat water and into the waves for electrifying surfing performances.
Website: www.seanpoynter.com/
Email

This email address is being protected from spambots. You need JavaScript enabled to view it.