How To Ride The Line On Your Stand Up Paddle Board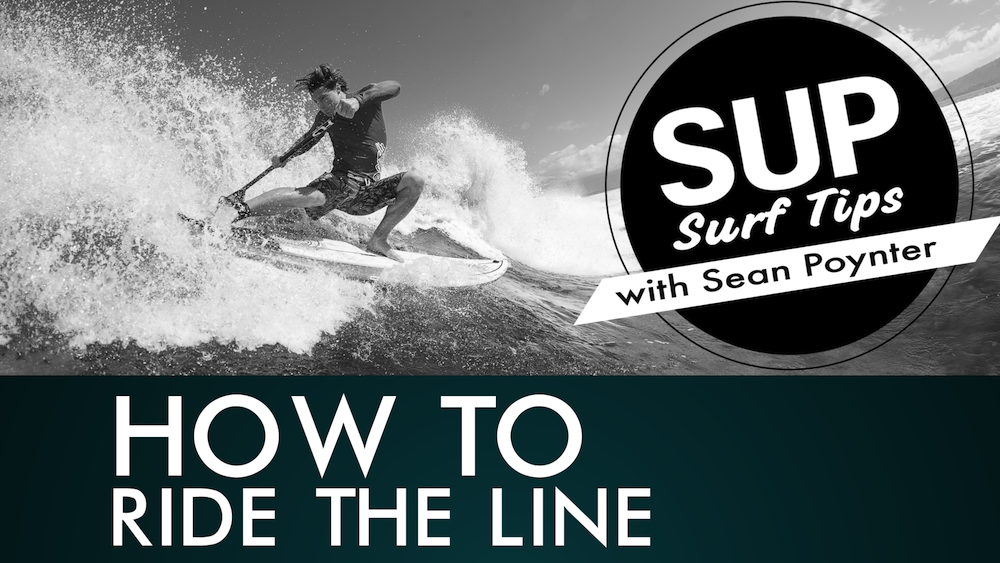 Surf photo by Ben Thouard.
SAN DIEGO, California - So you've gotten the hang of catching waves on your SUP and now you're ready to start riding the line of the wave. SUP Surf expert and champion SUP surfer Sean Poynter gives us a tutorial on how to do so. Here are Sean's tips on how to ride the line:
Paddling for the wave..
Angle your board in the direction that you want to go. This will help set you up more easily for going in the direction you choose.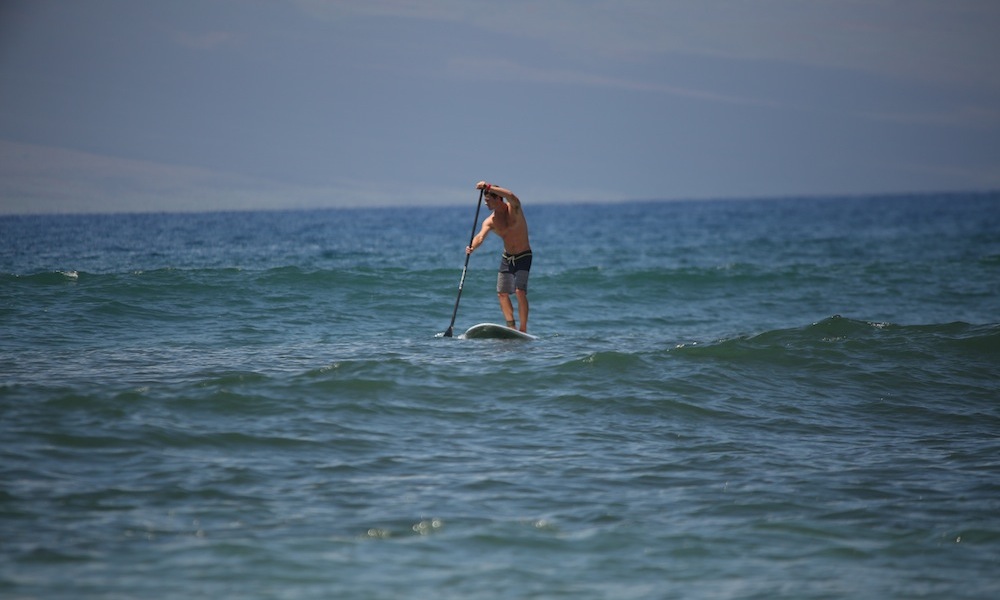 Photo: Matty and Elena Schweitzer.
Stay in the middle of the wave..
You don't want to go too high or too low on the wave. Staying in the center will provide you with the most control and steady speed.
See more stand up paddle surfing tips here.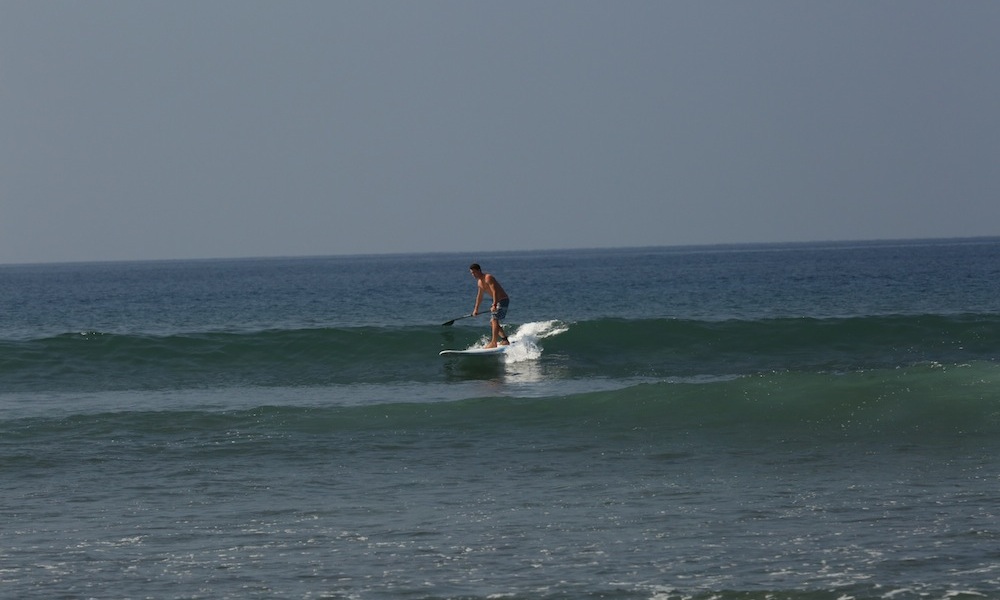 Photo: Matty and Elena Schweitzer.
Going frontside..
Keep your weight on your toes with your paddle in front of you. Pressure on your toes is going to help keep your inside rail edged into the wave, helping with riding down the line. Having your paddle in front of you will naturally position your body in a way that centers you overtop of your board, creating stability.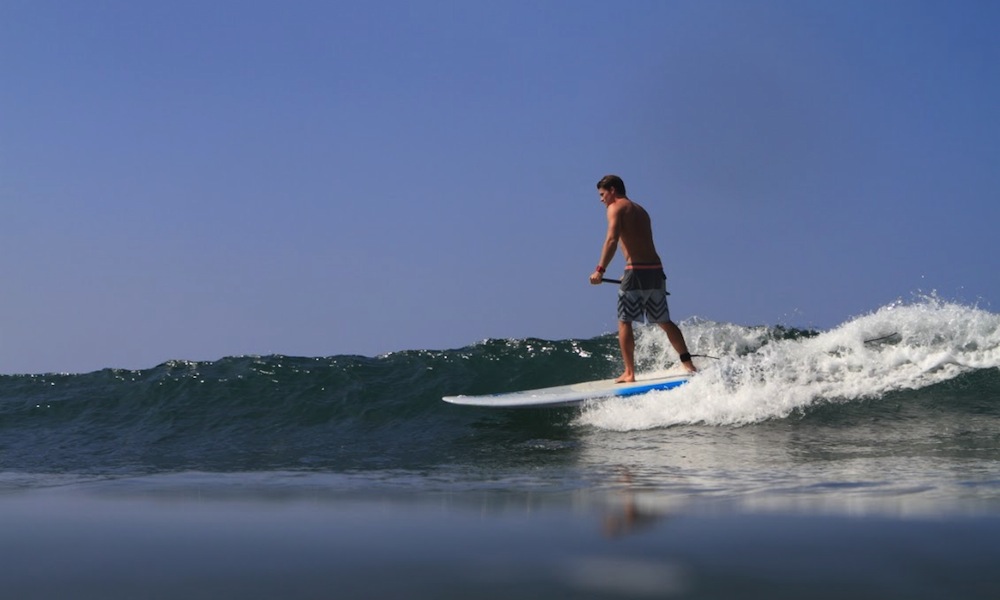 Photo: Matty and Elena Schweitzer.
Going backside..
Keep your weight on your heels. Just like frontside, this is going to keep your inside rail in the water and help with going down the line. You can play around with where to hold the paddle. The most common way to hold the paddle is out in front of you, like you would do if going frontside.
Photo: Matty and Elena Schweitzer.
However, this paddle positioning can sometimes throw your weight off your heels and onto your toes, but a tip to help combat this is to move your paddle to your inside, or across your board, and this should naturally shift weight back onto your heels and sink that inside rail.
It's important to note that when going in both directions (frontside or backside) that you keep your knees bent and weight towards the back half of the board.
Now, go ride some lines!
To see more SUP Surf Tips from Sean Poynter, click here.
Was this helpful? Let us know in the comments below!
Last modified onTuesday, 01 September 2020 13:41

San Diego, California - Sean Poynter is one of the world's best stand up paddle surfers. Sean comes from a traditional surfing background where he was easily able to make the transition to SUP surfing and became one of the pioneers for progressing SUP surfing to the level that it's at today. Sean proves SUP can be taken beyond flat water and into the waves for electrifying surfing performances.
Website: www.seanpoynter.com/
Email

This email address is being protected from spambots. You need JavaScript enabled to view it.