Choosing Healthy, Delicious Snacks For Stand-Up Paddleboarding
Photo: Shutterstock
Stand-up pddleboarding (SUP) is a high-energy sport. In fact, the average person burn twice the calories doing SUP than going out for a brisk walk — around 400 calories an hour. Paddleboarding is also a great way to build up muscle strength in your core groups, in particular the arms and legs. This is why it is important to choose your snacks wisely when you are spending the day on your board. You should avoid snacks that are particularly carb-heavy or have a high fat content, like potato chips. It is also important to avoid anything with a high sugar content, like a candy bar, as you definitely don't want that sugar crash a couple of hours later when you're out on the water.
Snacks that are good for energy levels
High-protein snacks are the best option if you want to boost your energy levels without getting that sluggish feeling from consuming too many carbohydrates. Instead of reaching for the corn chips, swap them for a handful of almonds or cashews. Seeds and nuts are a great high-protein choice that are low in fat. In order to get your hands on a good variety, you can try a monthly snack subscription box, like SnackSack or Degusta. You can get a range of junk-free snacks delivered to your door every month with great options if you are following a vegan or gluten-free diet. Vegetable-based snacks are another good option to boost your energy levels in a healthy way and there are plenty of new ones that have come to the market, like roasted, spiced chickpeas, and broad beans.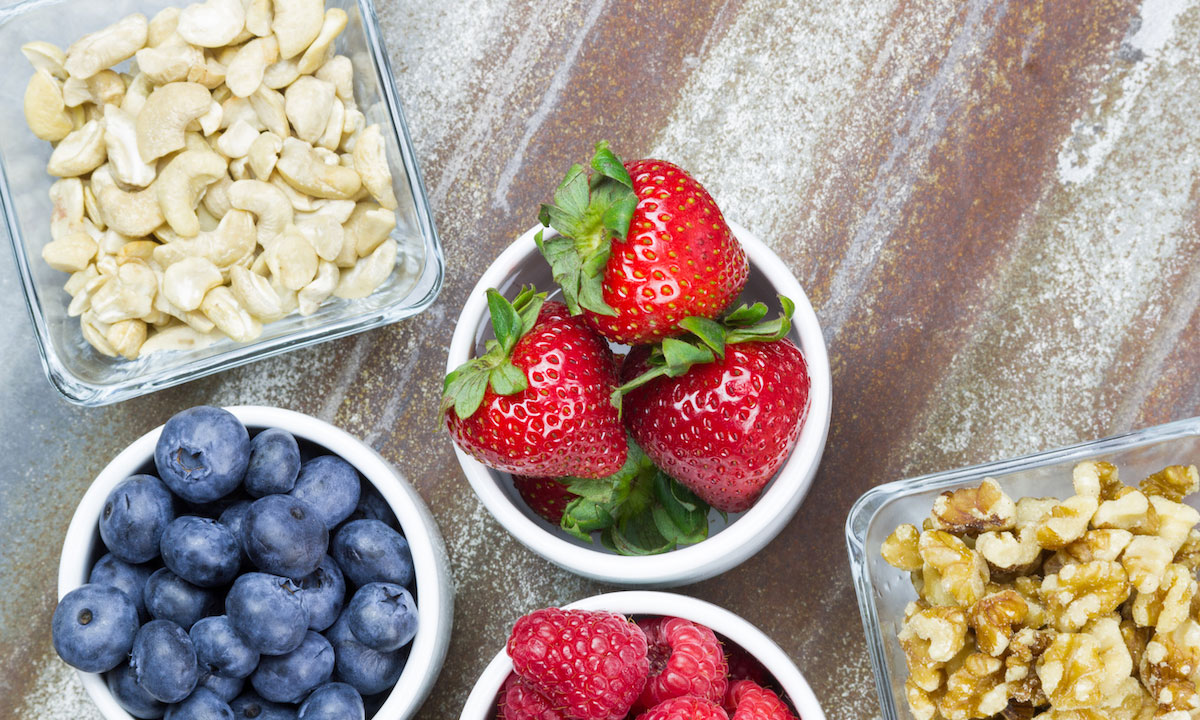 Fruits and nuts are great snacks for paddle boarding. | Photo: Shutterstock
Snacks that are good for joints
Paddleboarding is a great workout for your joints and muscles, so it is important that you look after them through your diet. Pomegranate seeds are a good snack choice because they are packed with flavanols. These are a natural anti-inflammatory that help protect the cartilage around your joints. Chia seeds are also good for your bones and joints because they are rich in magnesium, calcium and Omega-3 fats. Apples can also be extremely good for your joints, as they are rich in antioxidants. They contain quercetin, which is a natural antihistamine that works to protect your skin.
Get your five a day
Fresh fruit is one of the best snacks that you can eat if you're out paddleboarding and want a good boost of energy. Even better, fruit comes without packaging and is completely biodegradable, so it's not the end of the world if you accidentally drop your apricot stone into the water. Fruit doesn't need to be refrigerated either, unlike snacks like yogurt. Choose fruits with edible peel, such as peaches, grapes, nectarines and pears. The skin of the fruit contains anti-inflammatory compounds that are great for supporting your muscles. You can eat dried fruit too - it will still contain all the nutrients that you need to keep your body healthy.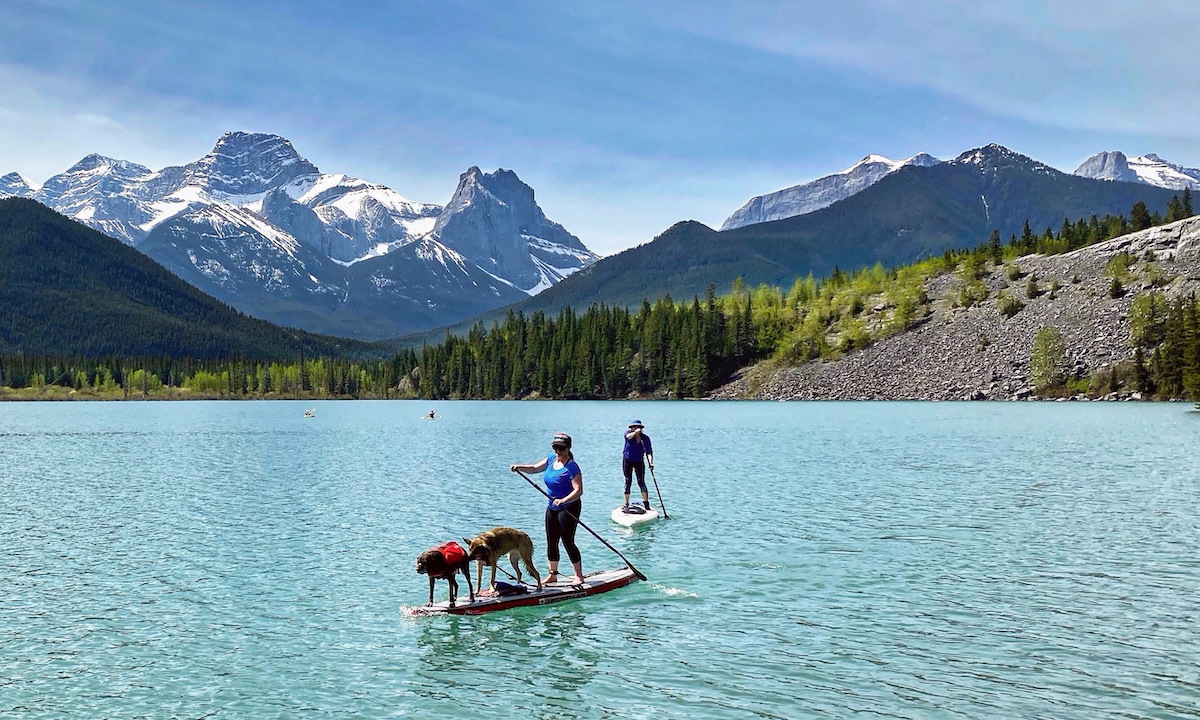 Photo: Jean McBroom via Supconnect Photo Contest 2020
Candy and potato chips may be tasty, but they're not the best snacks if you're out paddleboarding. Instead, go for healthy options like seeds, nuts, and fresh fruit, as you will feel much better for it.
For more tips on nutrition, click HERE.
Last modified onThursday, 30 July 2020 11:52

Jennifer Dawson is an experience freelance writer who specializes in food and nutrition. Working in fitness marketing previously gave her a good feel for the industry and since going freelance she has been able to explore her preferred topic areas such as diet, nutrition and food. Outside of work, Jen enjoys traveling, swimming and spending time with her young family.
Email

This email address is being protected from spambots. You need JavaScript enabled to view it.