5 SUP Products To Make Storing & Transporting Your Paddle Boards A Breeze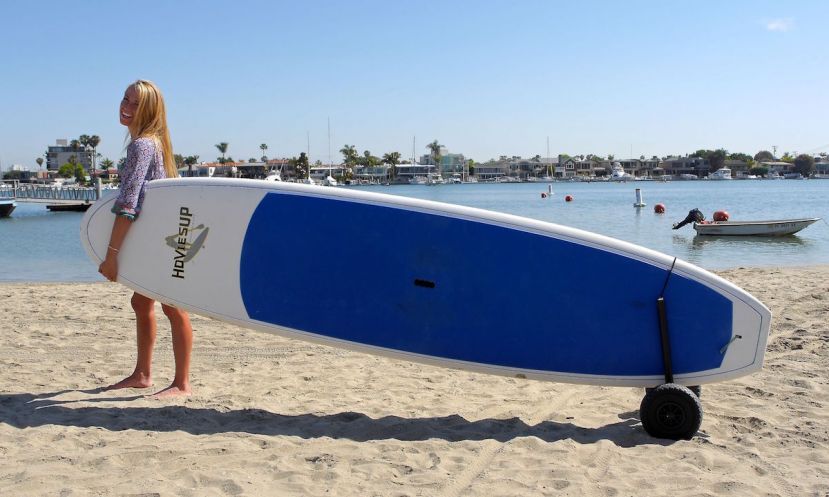 CorSurf's paddle board cart makes it easy to carry your heavy board! | Photo: Andy Gossett
Summer is at it's end and for many that means back to work and less time in the water. We can all agree that paddle boards are not cheap and run anywhere between 8ft and 14ft tall, so finding a safe and secure place to store your board is important—and at times can be challenging. This is why Owner and Founder of CorSurf, Andy Gosset and his team understands and have you covered with their paddle board storing racks, and solutions for your transporting needs.
Here are the five must-have SUP Gear that CorSurf has to offer:
1. COR Paddle Board Cart
Photo: Andy Gossett
Designed to be lightweight, weatherproof, and easy to install, he paddle board cart comes equipped with heavy dirt wheels that will make it easy for you to stroll and transport your SUP anywhere.
2. COR Bicycle Board Rack
The Bicycle short/long board rack assembles in seconds and comes with pack-rack grips and bungee cords that keeps your board protected. Designed to be lightweight to make your ride drag-free while keeping your board out of the way.
3. COR Rolling Rack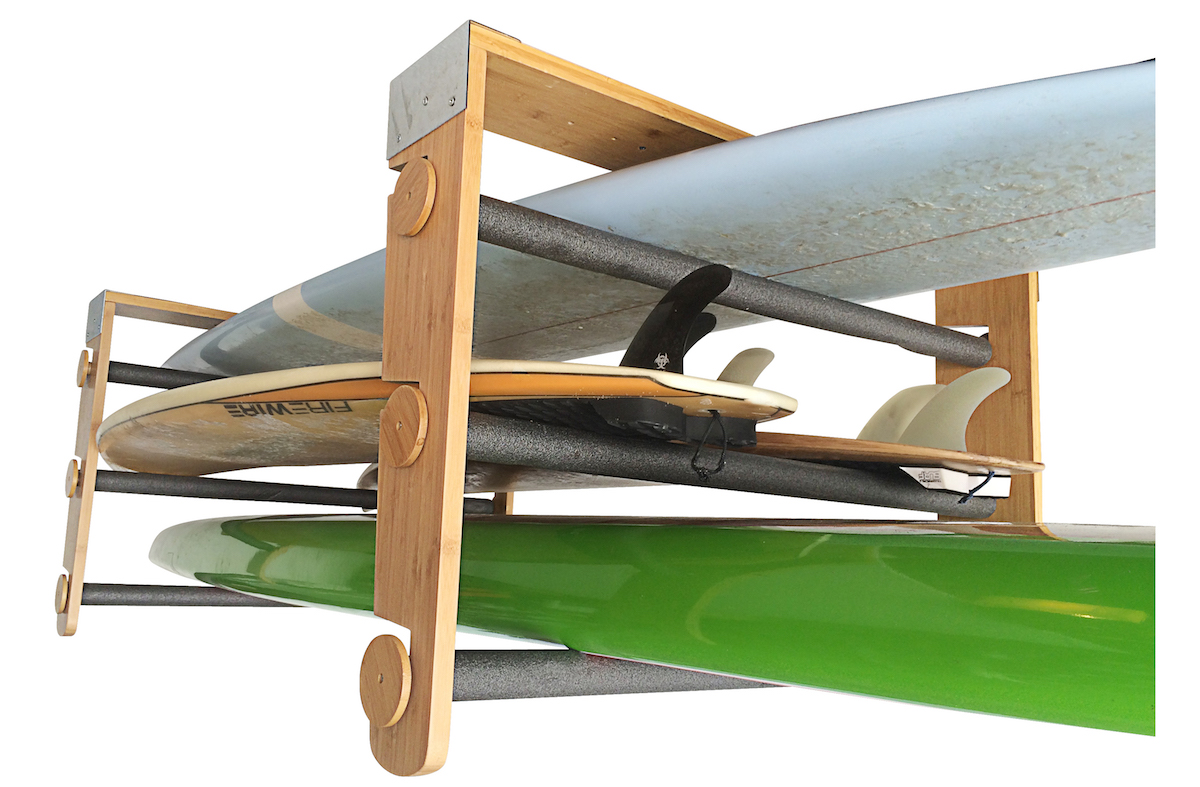 Photo: Andy Gossett
The Rolling rack is made from weatherproof rubber wood and can be mounted to hang from the ceiling. With the capability to hold a few boards at a time, the adjustable rolling bars make it easy to slide your board on and off the rack.
4. COR Ceiling & Wall Rack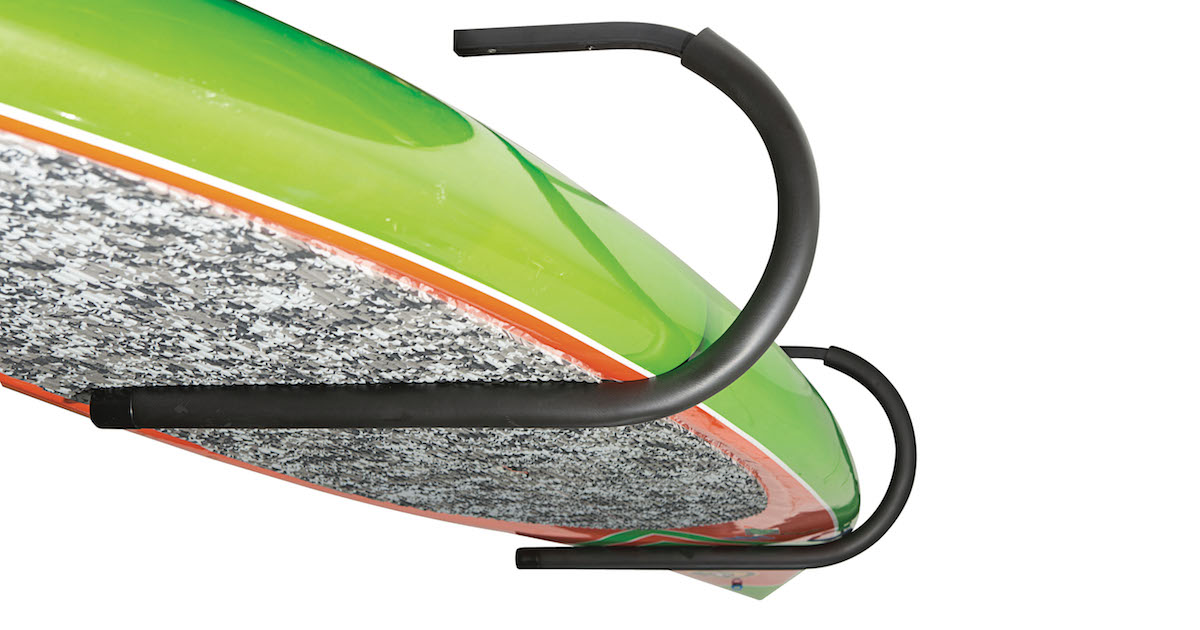 Photo: Andy Gossett
Strong enough to hold any size paddle board on the wall or ceiling, this rack is ideal for small spaces, and weatherproof with foam grips to protect your board from scratching while keeping it off the ground.
"We take special care to use the highest quality materials in our products, and we try to keep all our designs simple. We really like the minimalist approach in keeping our products easy to use out of the box." - Owner and Found of CorSurf, Andy Gossett
CorSurf gets inventive with their dry backpacks and waterproof duffle bags. Being able to go out in the water without worrying of water damage to your non-waterproof camera, phone, laptop and gear is optimal.
5. COR Dry & Waterproof Backpack & Duffel Bag
The backpacks and duffle bags come in two sizes and are made with mesh padding to protect and secure the contents inside. The comfortable straps were designed to wear in any weather condition and prevents chafing when the backpack is wet. These bags will keep your items safe while you're out on the water—or any outdoor activity. Prefer for leisure, business, and for the adventurer.
Learn more about CorSurf, their products that are made to simplify your SUP life and their new brand ambassador, Paige Alms, HERE.
To see more SUP Gear, click HERE.
© Supconnect.com Copyrighted Exclusive Content
Last modified onFriday, 28 October 2016 14:54

Odette is a Children's writer and currently lives in Los Angeles, California. She enjoys spending time with her family and finding new places to explore. Her love for Stand Up Paddleboarding started back in 2011 when she, her husband, and daughter took three boards out to Big Bear Lake. That day forever changed for her, and though she's still very much a beginner, she loves every minute of it. One of her goals is to one day SUP next to a whale shark. You can follow her at www.OdettesPenWrites.com
Website: www.odettespenwrites.com/