How Jarvis Wood Boards Separate Themselves From The Competition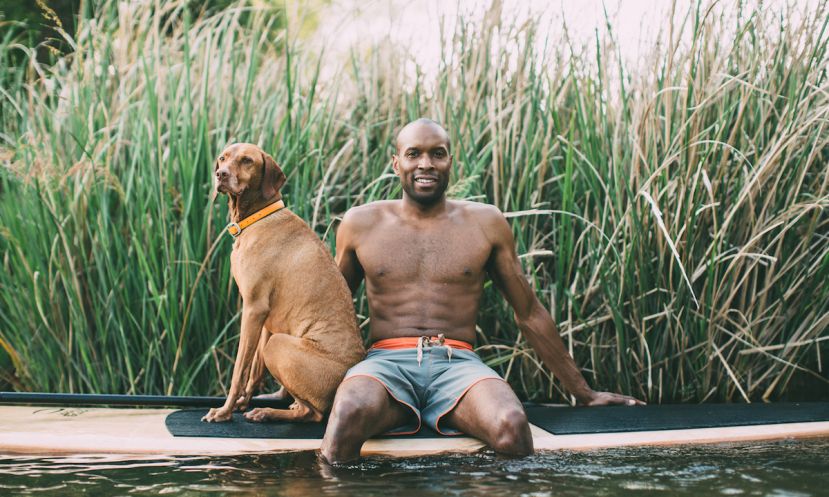 Tony Smith, mastermind behind Jarvis Boards. | Photos Credit: Caleb Kerr and Daniel Davis
AUSTIN, Texas - When I'm out gliding on the tranquility of open water, I notice that I am not alone. Peering over to my fellow SUP boarders as they float past me, I take note that all of their boards are pretty much the same, and it doesn't matter if one is a beginner or experienced. What may separate them are the different types of boards, like paddle surfing, yoga, and fishing. But each and every one of them is made from either carbon fiber, plastic, or are inflatable.
This is where Jarvis Boards separates themselves from other boards out in today's market. Owner and founder Tony Smith and his team are changing the world of SUP, with handcrafted genuine wood boards that are made in Austin, Texas. Not only is Tony re-spawning and constructing these boards with his artistry, but he uses environmentally safe products that are also made here in the U.S.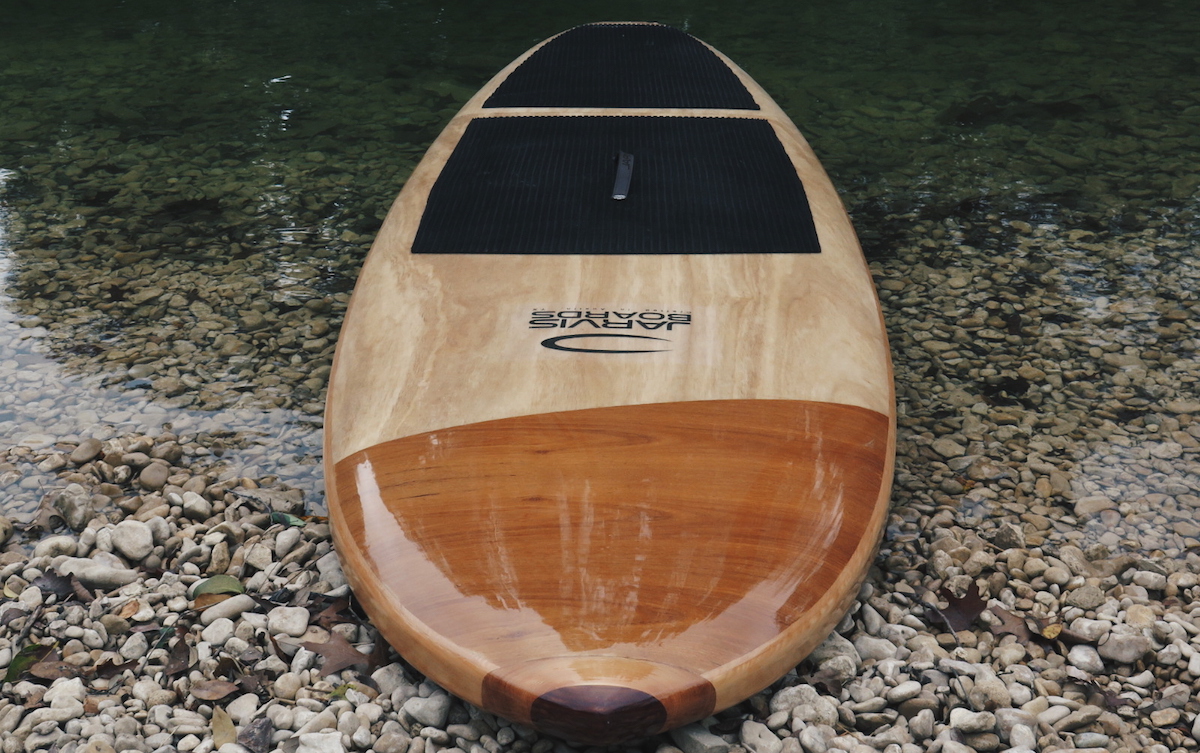 It all began when Tony was at a young age, building anything and everything. This passion gave him the skills that he learned and applied to making a canoe made out of wood. Being a surfer and SUP Boarder, Tony set out to craft his first Stand Up Paddle board, thus finding himself creating Jarvis Boards. Tony is not only helping our economy while taking his passion and using his expertise to mold these unique boards from start to finish, he is utilizing safe materials that do not harm our earth. These natural wood SUP boards are partly made from recycled Paulownia wood and some from Walnut and Cedar, depending on the style of board.
The Paulownia wood comes from a fast growing tree that has variety uses such as making musical instruments, furniture, and housing components. Because the Paulownia wood is reluctant and absorbs less salt water, this also makes the wood light and sturdy, leaving Jarvis Boards the perfect board to ride. As far as style, Jarvis Boards is a new touch from the ancient Hawaiian surf board look, and stands out on its own with its exclusive rich design that begs to be taken out onto the water. Jarvis Boards is also affordable compared to the other styles out there for sale. It may come down to one's preference, but if you ask me? I love the style and unique look of these wood boards.
"I think it goes back to my core mission which is to build the best wood SUPs on and for the planet. I've had this mission since the early days building sups outta my personal garage and it has driven me to create greener, better looking, and better performing boards than just about anything on the market. And the best part is, they're all made locally!" –Tony Smith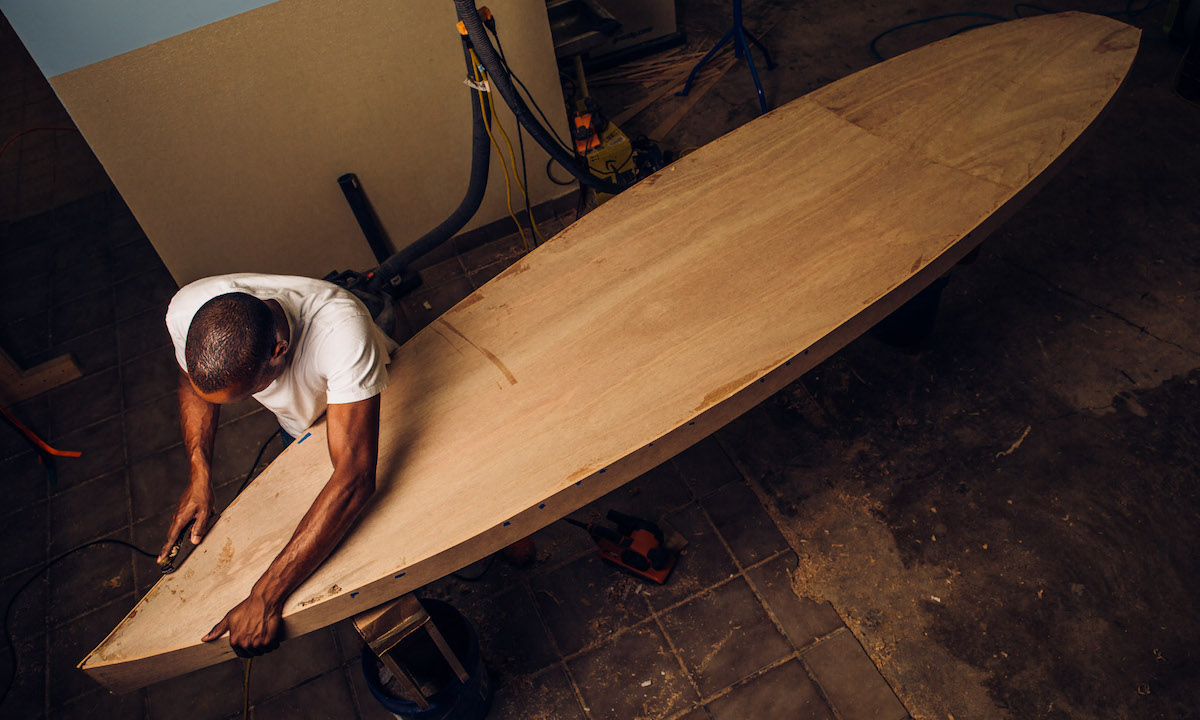 Tony Smith hard at work. | Photo Credits: Caleb Kerr and Daniel Davis
To learn more about Tony Smith and his authentic wood sup boards go to jarvisboards.com and follow them on Instagram. Keep an eye out for them because they will be taking road trips along the West and East Coast showcasing Jarvis Boards. If you're in or near Austin, Texas, make sure to call and make an appointment to visit Jarvis Boards at 512-593-1787. They are located at 5214 Burleson Dr., Austin, Texas, TX 78744. You can also email them at: [email protected] to make an appointment.
Last modified onWednesday, 27 January 2016 12:49

Odette is a Children's writer and currently lives in Los Angeles, California. She enjoys spending time with her family and finding new places to explore. Her love for Stand Up Paddleboarding started back in 2011 when she, her husband, and daughter took three boards out to Big Bear Lake. That day forever changed for her, and though she's still very much a beginner, she loves every minute of it. One of her goals is to one day SUP next to a whale shark. You can follow her at www.OdettesPenWrites.com
Website: www.odettespenwrites.com/