Visit And Train With Tiago Silva In Portugal At Mauka Lodge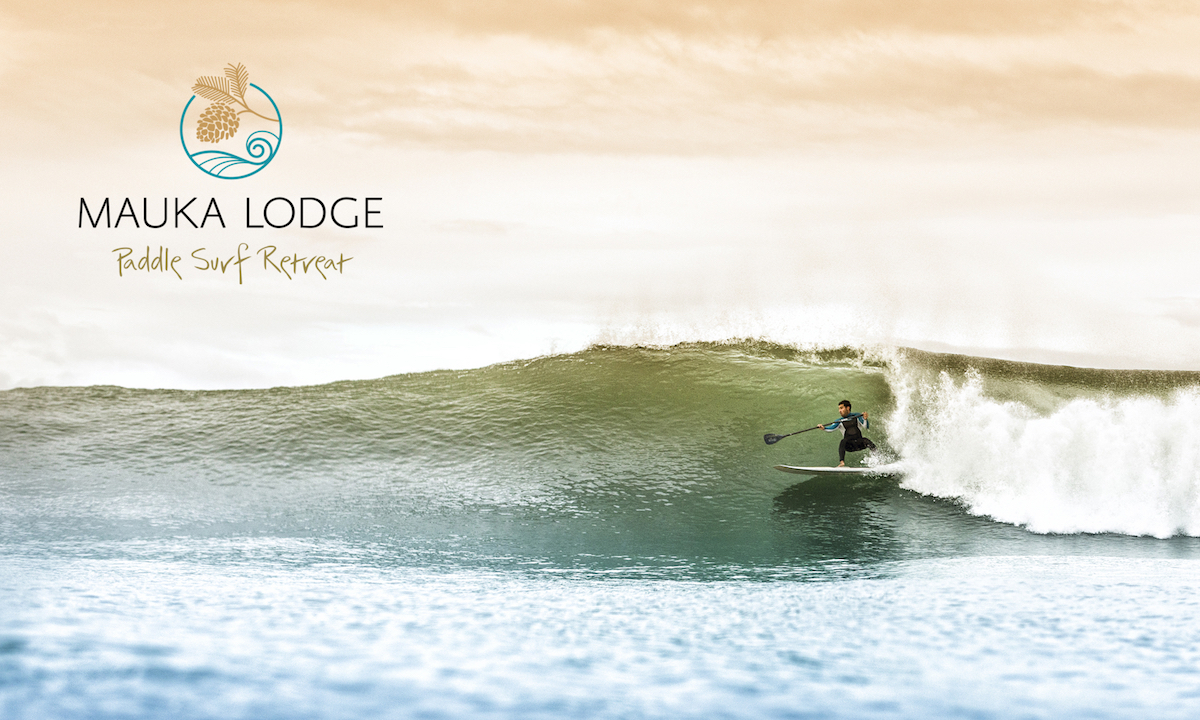 Photo: Kim Hanskamp
MALLORCA, Spain - I'm from Mallorca, Spain, and I love it because it offers so many possibilities of trying different sports and surfing is one of them. Yes, we have waves in Mallorca. They are generated by wind and storms in the Mediterranean. That means the conditions are not the best and they are not predictable. Since the waves are smaller compared the ones in the oceans, stand up paddle surf boards are the perfect choice because it is easier to catch these waves with SUP boards.
I wanted to improve my stand up surfing skills for quite some time and the best way to do that is to visit a place where there are always waves and these waves should be good waves. Portugal is one of these places. It is close to Mallorca, the language is similar, the seafood is fantastic and the waves are world class. But another reason I picked Portugal for my one-week SUP surfing trip is Tiago Silva. Tiago is well known in the SUP world as the founder of functional paddling training technique. Big names such as Sean Poynter, Connor Baxter and Izzi Gomez have trained with him or have had private sessions. Tiago is also a very good SUP surfer and loves to share his passion with others. So, a couple of years ago he created a concept called 'SUPfari.' I wanted to join one of these SUPfari trips for a long time and this past November I had the chance to do that.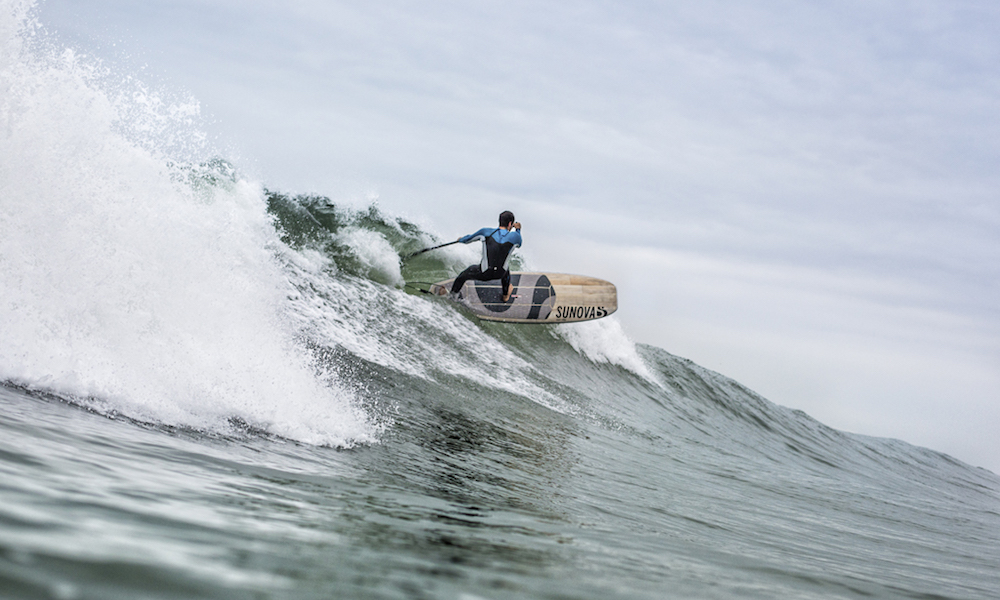 Head on a SUPfari with Tiago Silva and improve your SUP surfing. | Photos: Kim Hanskamp
The idea with the SUPfari is to drive with Tiago around and find the most suitable waves that fit to your skills. It is a great concept because Tiago knows all the spots in the area very well. He also coaches you about your paddling and surfing technique by using video shootings. By knowing your level, he can pick the right spots. The SUPfari can be done in groups up to 8 persons or you can contact Tiago and just sign up (which is great because you don't need to find a group yourself). You can also just rent boards and paddles if you have a certain amount of experience and skills.
Before, the participants were staying in various hotels but since August 2015 Tiago has opened the Mauka Lodge, a beautiful house ready for his guests. The process is really simple. I contacted Tiago via his website www.maukalodge.com for availability. All I needed to do was to fly to Lisbon and the rest was taken care of. I would recommend to bring your wetsuit but if not, that can be fixed too. Tiago has an impressive collection of more than 30 high performance boards and paddles of all sizes. We are talking about the latest design carbon, bamboo and balsa boards from Sunova with QuickBlade and Kenalu paddles.
Click HERE to see more SUP Destinations
The Mauka Lodge is an epic place to visit when visiting Portugal. | Photos: Dudy Ardon
The lodge is located close to the coastal town of Ericeira, about 40 minutes from Lisbon. Ericeira is a worldwide known surfing zone that attracts surfers from all over the world. First, Tiago talks with you about your experience in SUP surfing, your expectations for the coming days and then he creates the right schedule for you or the group. The lodge is a large house with a huge garden. It is simple but very cozy and fits to the theme of a surf camp. I love meeting new people with the same interests and hobbies as me. It is really fun and relaxing to chat about surfing and SUP in front of the cozy fireplace.
I wanted to start easy the first day because the waves in Portugal are way bigger and stronger than the ones in Mallorca. So, the first destination was just south of Lisbon. The beach reminded me of Can Pastilla of Mallorca but on a bigger scale. It has a sand bottom with a beach break, so quite safe to start. It is a luxury to surf on waves with no wind, not so common in Mallorca because our waves are always wind generated. The following days, I got more confidence and we started to explore point break beaches with rock bottoms. These beaches look more complicated but it is actually easier to get out due to the channels with currents.
It helps so much when someone watches your surfing, records it and then goes through it with you in a pedagogical way. The tips Tiago gave me were so useful, in 5 days I could see a significant improvement in my surfing skills. We had one morning session, then lunch, did I mention that the Portuguese cuisine, especially their seafood is magnificent, then an afternoon session and dinner. I can also recommend one day off in Lisbon if you have not visited this beautiful city before. You can visit Mauka Lodge with your partner or family too. Tiago has some bikes to explore the beautiful surroundings and offers some additional services such as massage, take out food etc. The lodge has 8 people sleeping capacity, possibly will be 10-12 soon due to huge demand from SUP surfers.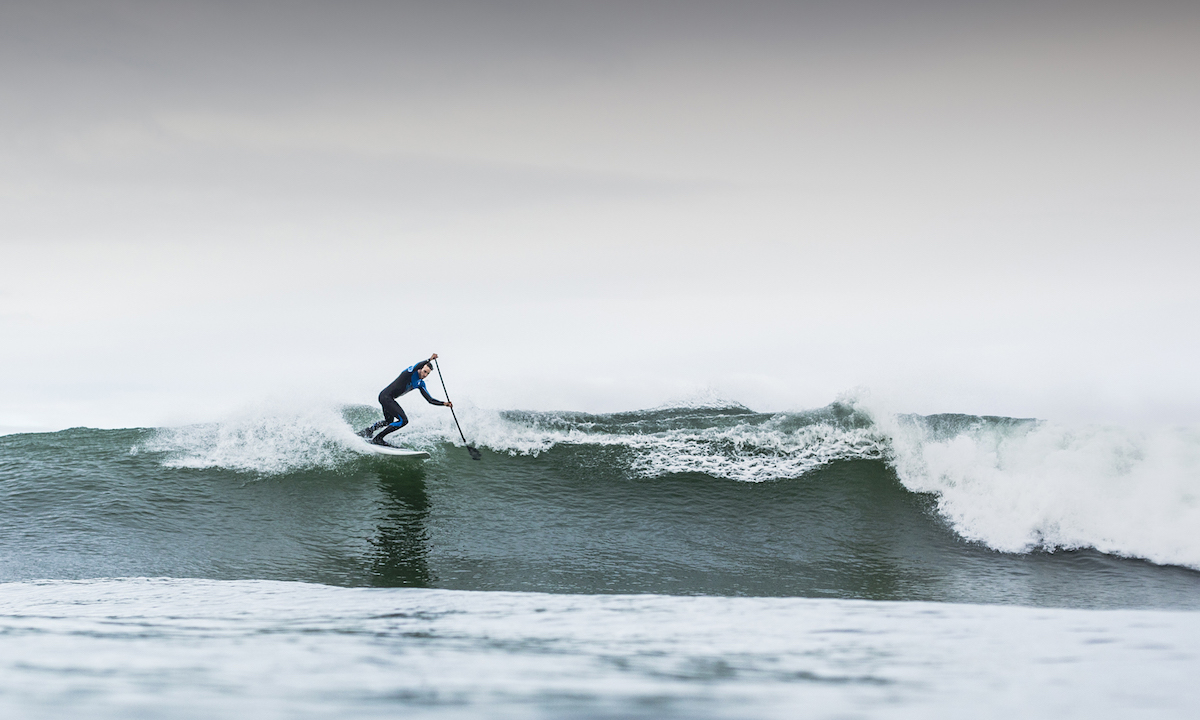 Photo: Kim Hanskamp
So, if you want to start or improve your SUP surfing skills or you are already a good SUP surfer who wants to explore the best surfing spots in Europe, you want professional and private service, meet other nice SUP surfers, relax in the fantastic atmosphere of Portuguese country side then I can definitely recommend Mauka Lodge. I will be back here in April again! Special thanks goes to Kim Hanskamp for her professional surf pictures and mental support, to Mike and Daniele for their great company during the week. Mauka Lodge can be reached at www.maukalodge.com or at +351 911 155 270.
Last modified onTuesday, 26 January 2016 14:49