The Benefit Of Stand Up Paddle Boarding For Kids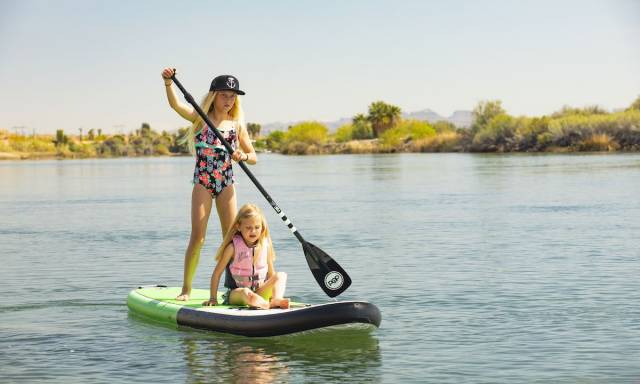 Photo courtesy: POP Board Co.
SAN DIEGO, California - Stand Up Paddle Boarding is growing and getting the attention it deserves from people of all ages. I, for one, enjoy going out with my family and glide above the surface of the water while we soak in warm rays as we paddle. What my teenage daughter isn't aware of is that she's not only having fun while working on her tan, but she's also getting a great workout too.
Sadly, in today's rushed society, you can't go anywhere and not see a cell phone or tablet in a child's hand…and it's not just kids; adults are guilty of this as well. Truth of the matter is—most kids would rather stay indoors and interact on social media than go outside.
This is a major concern because of the high rise of obesity that is growing among our youth due to lack of physical activity. According to The American Heart Association (AHA), it's recommended that children need to get involved with some sort of physical activity at least 60 minutes a day, to avoid long term health issues like cardiovascular disease.
"Physical activity is important for children at an early age. As parents, it's our responsibility to encourage and introduce our children to be active in order to prevent long-term problems, such as juvenile high blood pressure and diabetes," says Kaiser Permanente RN/BSN, Charina Tubon.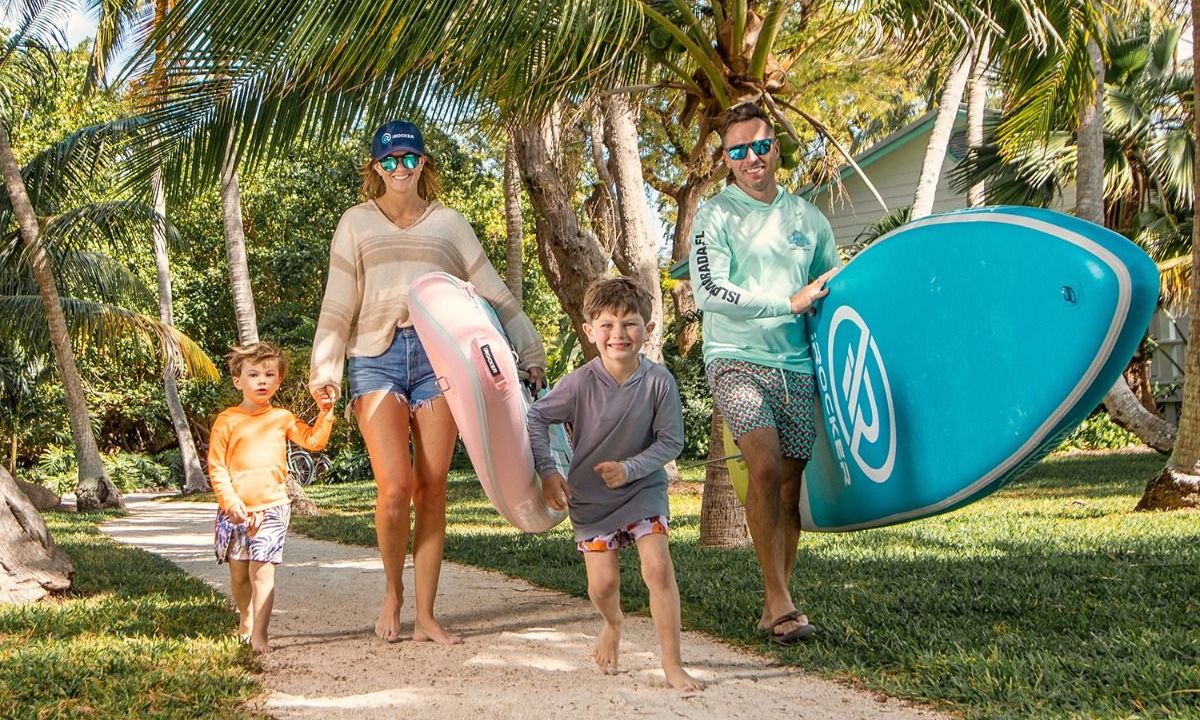 Photo courtesy: iRocker SUP
Those who paddle board as professionals or leisurely know the essential benefit one gets with every stroke of the paddle to maneuver. Not only are you working out your upper body, but you're also getting an excellent core workout. In addition, stand up paddle boarding is already proving to be a sport in itself with races and competitions world wide.
A great way to get children involved and introduce paddle boarding to them is by checking out your local facilities and/or shops where they rent paddle boards. Most places offer group or private lessons where they teach the fundamentals and techniques for first timers.
If you're near the Carlsbad area in Southern California, you can rent or bring your own paddle board to Carlsbad Lagoon. What I like about Carlsbad Lagoon, is that during the summer they have a camp for kids, Camp H2O Extreme where kids (ages 6-15 and know how to swim) will have an opportunity to engage in different water activities, which include paddle boarding.
"Our camp has very little down time. Our staff uses everything we offer here to make sure the kids have the best week of their summer. We return the kids to their parents exhausted and waterlogged with a huge smile on their face ready to come back the next day and do it all over again," says CEO of Carlsbad Lagoon, Josh Cantor.
This is a great way to get the kids out of the house and away from technology, while having fun and engaging in outdoor activities. To learn more, you can contact Josh by email or call at 760-434-3089.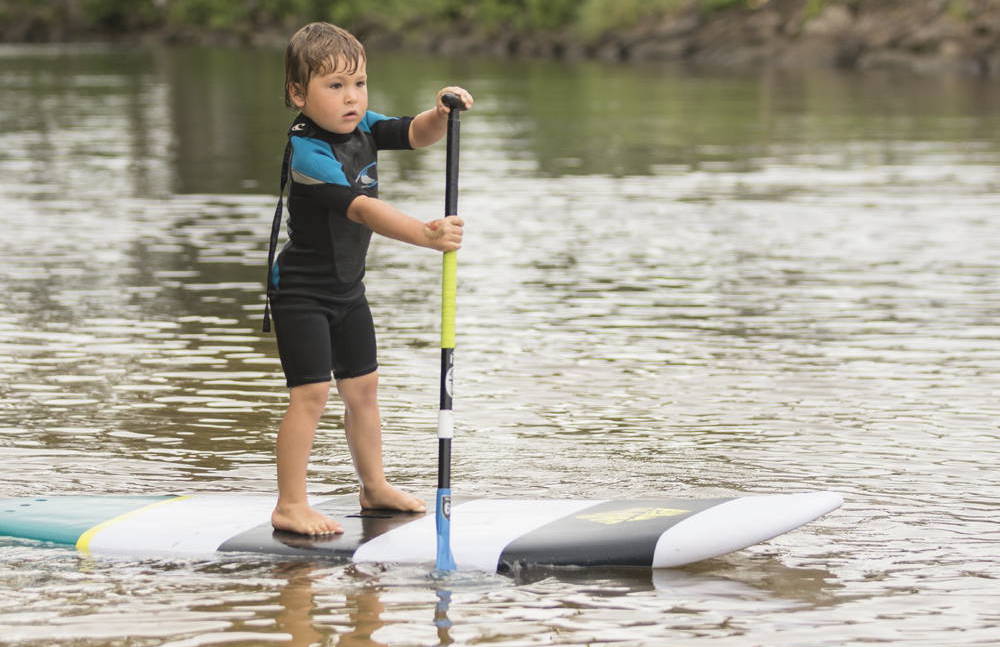 Photo courtesy: Pau Hana Surf Supply
What's your Opinion? Voice your comments below! To read more SUP Opinions, click HERE.
© Supconnect.com Copyrighted Exclusive Content
Last modified onThursday, 09 March 2023 10:11

Odette is a Children's writer and currently lives in Los Angeles, California. She enjoys spending time with her family and finding new places to explore. Her love for Stand Up Paddleboarding started back in 2011 when she, her husband, and daughter took three boards out to Big Bear Lake. That day forever changed for her, and though she's still very much a beginner, she loves every minute of it. One of her goals is to one day SUP next to a whale shark. You can follow her at www.OdettesPenWrites.com
Website: www.odettespenwrites.com/