Zane Schweitzer's Basque Country SUP Surf Sessions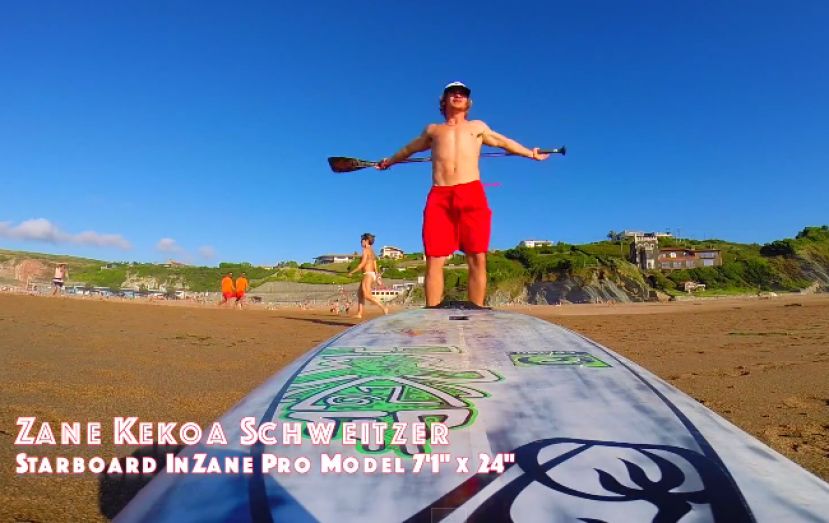 BASQUE COUNTRY, Spain - The Basque Country in Spain is one of the most beautiful places to visit, not to mention an awesome surf destination. Heck, even Sean Poynter claims it's the most beautiful coastline he's ever been to. Starboard Athlete Zane Schweitzer has been in Europe for quite some time now absolutely demolishing the SUP race scene, so, it's nice to see he had some time to sneak in some surfing in-between events.
In this "airplane edit" that Zane just released, he is seen killing every left and right-hander that comes in his way. Watch this clip and prepare to be left impressed by his SUP surfing skills.
Last modified onMonday, 18 January 2016 15:22

Maui, Hawaii - Zane Schweitzer is a highly accomplished SUP Surfer and SUP Racer and is one of the best in both disciplines. Zane is a third generation professional waterman who has excelled in every action sport that has crossed his way. Zane had an insane year competitively in 2014 in both surfing and racing and has big things planned for 2015. Zane is truly an ambassador of the 'aloha spirit' and can be seen wearing his famous smile everywhere he goes. 
Website: https://www.facebook.com/ZaneKekoaSchweitzer/timeline
Email

This email address is being protected from spambots. You need JavaScript enabled to view it.