Starboard's Exciting Lineup For 2023 Has Dropped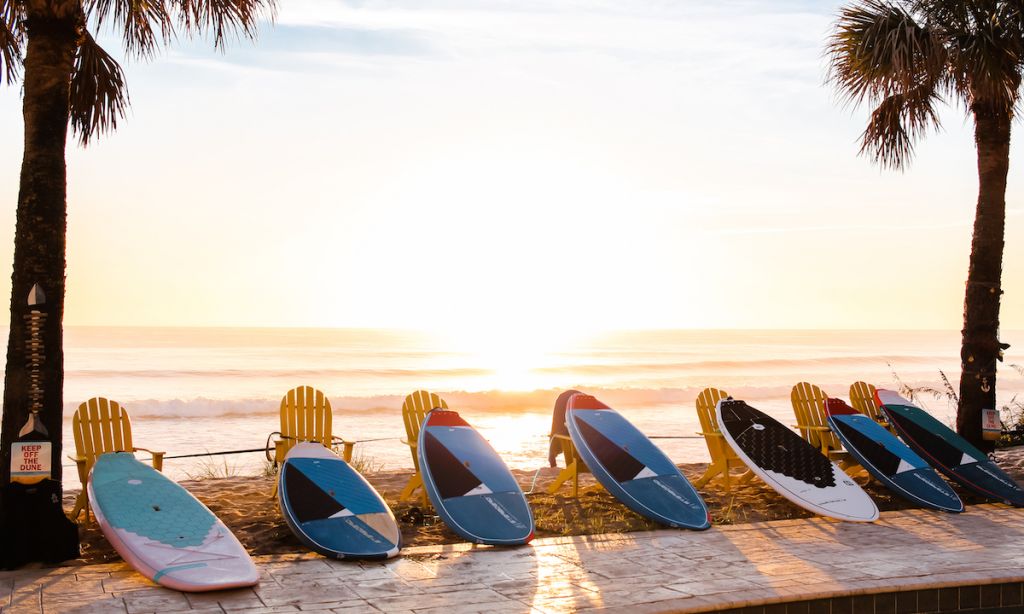 Photo via Supconnect
SAN DIEGO, CA—We're excited to announce the new 2023 Starboard SUP range is AVAILABLE online and arriving in stores soon! With this launch we introduce some exciting new ranges, upgrade our popular models and add in some new colorways not seen before.
Inflatables
Welded Rail Technology
Here are three things to know about welded rail technology:
No leakage! Starboard has pioneered the most advanced and reliable rail welding technology by mechanically bonding the rail layers.
Why the rail? Welded rail technology seals the deck and bottom of the board at the rail, which is critical for leaking.
Long-lasting! Starboard has had a 0.2% warranty rate concerning leaking issues since the welded rail technology was first introduced.
NEW Generation Inflatable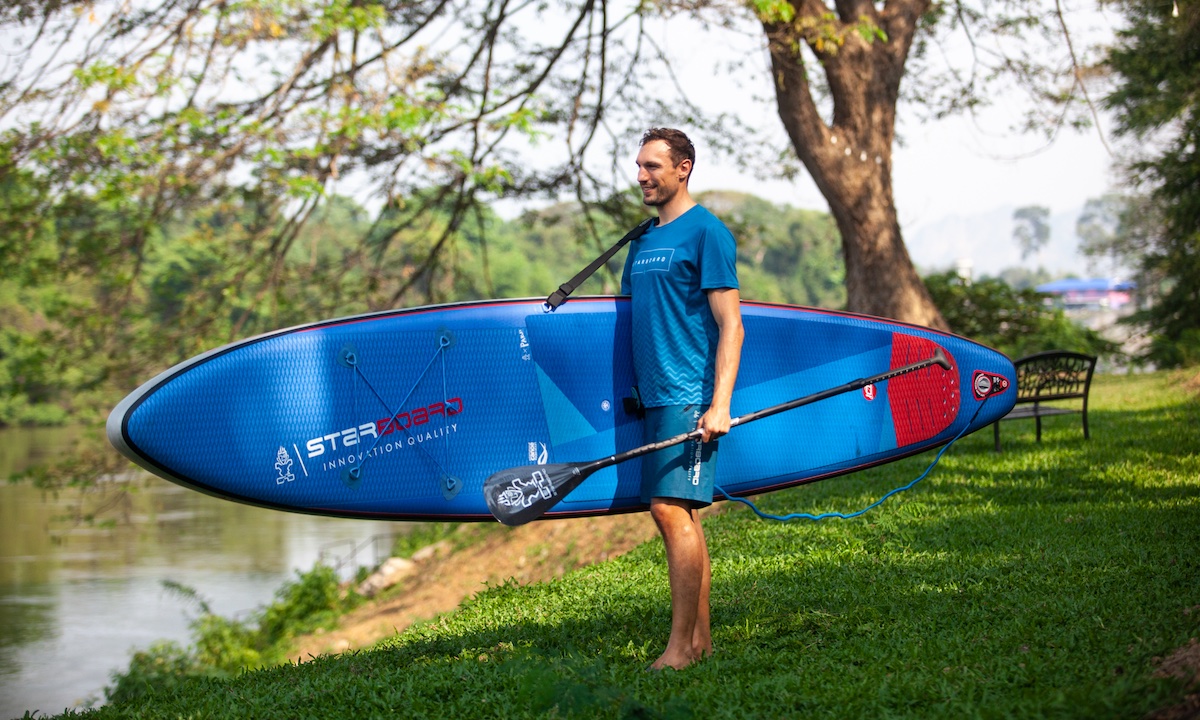 Photo via Starboard
Introducing the revolutionary design into an inflatable concept. You don't need to wait any longer for an inflatable board that is the best of three worlds: surfing, touring, and racing. According to SUPBoarder Magazine, every paddler should own a board like the Generation and now you can pack it in a rucksack and take it everywhere. Check it out HERE.
NEW Sprint Airline Inflatable
Michael Booth won the gold medal in the inflatable SUP race at the 2022 ICF World Championship in Poland using the 14'0" x 24" Sprint Airline. Photos via Starboard.
Flat water races on inflatable boards are about to be revamped. Similar to its composite counterpart, the Sprint Airline board is meant to be the fastest board in the flat water conditions. With a narrow nose to cut through the water surface, the center of balance sits behind the middle of the board, providing great acceleration.
Woven Fusion dropstitch technology keeps the board light. The cutting edge standing tray is another innovation that allows for stability, control, and comfort, while the edge release technology reduces drag by creating a laminar flow behind the board. Check it out HERE.
Hard Boards
NEW Spice
The Spice has an all new wave range that gives you incredible rail carving and impressive speed capabilities through sections and instant drive out of turns. The design brief focused on offering more performance and progression than the Wedge, while being more user-friendly and forgiving than the Pro.
The all-wave perormance of the Spice allows it to handle a range of conditions, from small beach breaks to overhead point breaks. From light to heavy, enthusiasts to pros, the Spice's size range offers something for everyone.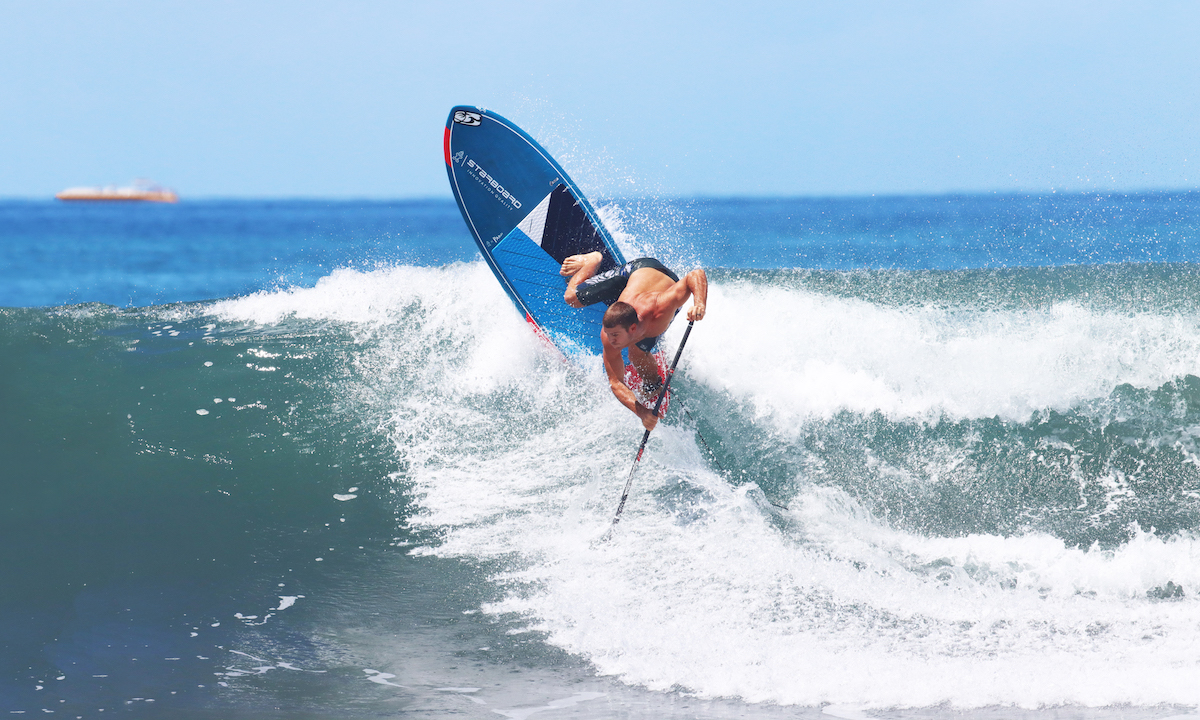 Photo via Starboard
Testimonials
"I won the National Title on the 6'9" Spice and I was loving how it felt. The all around feel is surpising me. The bevelled rail on the bottom kid of rolls into turns." - Zane Schweitzer, 2022 US National Championships winner
"I have to report back and tell you that I spend my first real session on the 7'11" Spice yesterday morning and I AM IN LOVE!!!!! It is my new favourite board." - Jennifer Meacham, Epic Boardsports owner
Photos via Supconnect (left), Starboard (right)
Key Features
A ride that syncs speed, power, and flow. From bevelled thin rails, to wing tail and concave bottom shape, the design elements that make up this board work in harmony, giving you a ride that syncs speed, power and flow.
Uniqe bevelled rail. The unique bevelled rail shape makes turning both ultra-responsive and easy. The slightest foot pressure and the board just rolls in the direction you want to go. The rails are thin both in the nose and tail, reducing the swing weight through your turns and giving you direct response when applying pressure on the rail.
Bevelled rail offers 3 distinct benefits. 1) It creates a narrower planing area, helping to generate more speed and acceleration down the line. It makes a wider board feel like a narrower board. 2) The angle of the bevel helps you roll the rail effortlessly, making the board very responsive to pump on the wave face and sink through carving turns. 3) The bevel creates a thinner, more pinched rail so you don't have to apply as much foot pressure to initiate turns.
Full nose outline provides stability and extends the rail line for faster speed.
Pointed nose tip pierces through waves and reduces swing weight through turns.
Thin, tapered rail profile nose helps reduce swing weight from the now to enhance maneuverability and speed through turns.
Parallel mid-section helps engage the rail for good speed down the line.
Slight domed deck helps keep rails fine and gives enough float in the center buoyancy of the board.
Bottom shape. Single concave provides lift and speed, feeding through to a double concave in front of the fins and slight vee at the tail to manoervre and rock from rail to rail.
Wing tail creates a break in the rail line, maintaining stability forwards, while narrowing behind the wind to offer much more maneuverability. The narrow tail unlocks pro performance for advanced riders that get all the way to the back, while having plenty of response for intermediate riders standing farther forward through turns.
5 fin option allows for quad and thruster set up. You can choose your preferred fin set up based on riding style and wave conditions. All models are supplied with a quad setup with 4.7 front and 4.5 rears. The angles of the fins are updated, with more outward splay on the front fins for greater maneuverability with less angle in the rear for greater drive through turns.
New carbon fins provide more drive, hold, and speed through turns. The carbon fins are supplied with the Blue Carbon construction and available aftermarket. The carbon fins are also 25% lighter than the Arma core fins supplied with the Limited Series construction.
Find the Spice in a variety of sizes and constructions HERE.
NEW Pro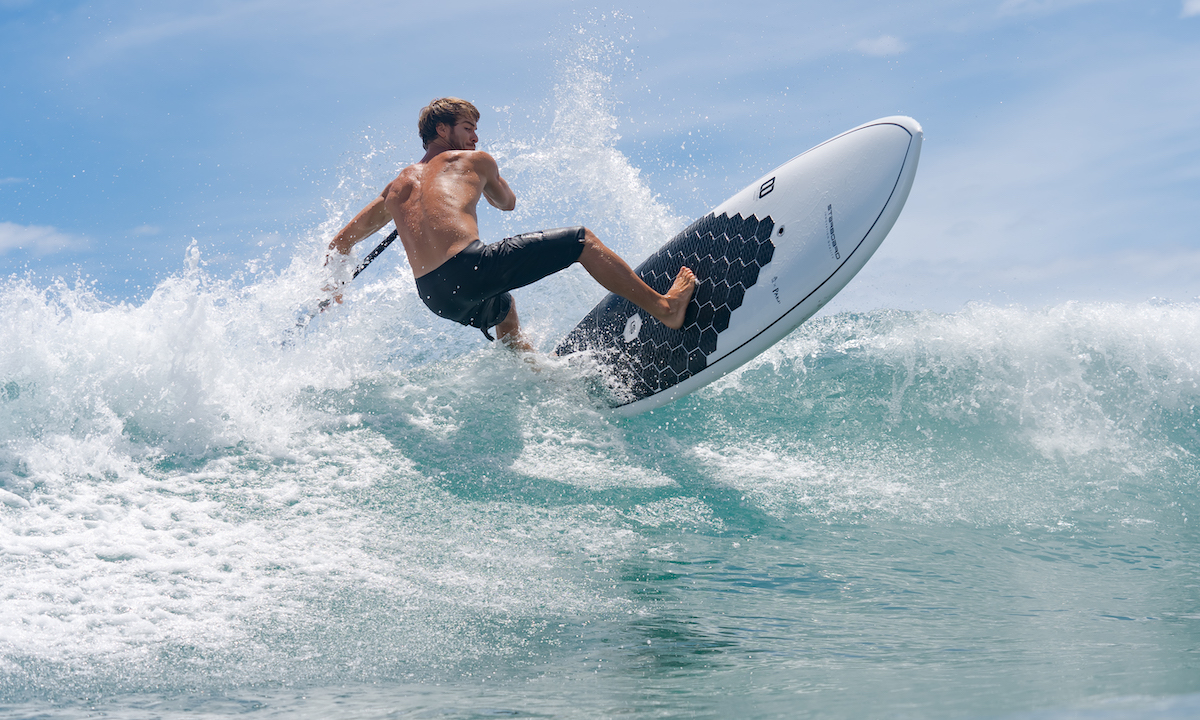 Photo via Starboard
The short, compact outline reduces the swing weight, making it easier and faster for you to turn and fit into more critical pockets of the wave without the nose catching.
The thin rails require less effort to turn the board on rail, giving you more control to whip the board around and generate faster speeds to set up for explosive maneuvers. The sharp rail edge at the tails gives you more drive and bite-through turns, making you feel more in control with every maneuver.
Find yours on the Starboard site HERE.
NEW GO Surf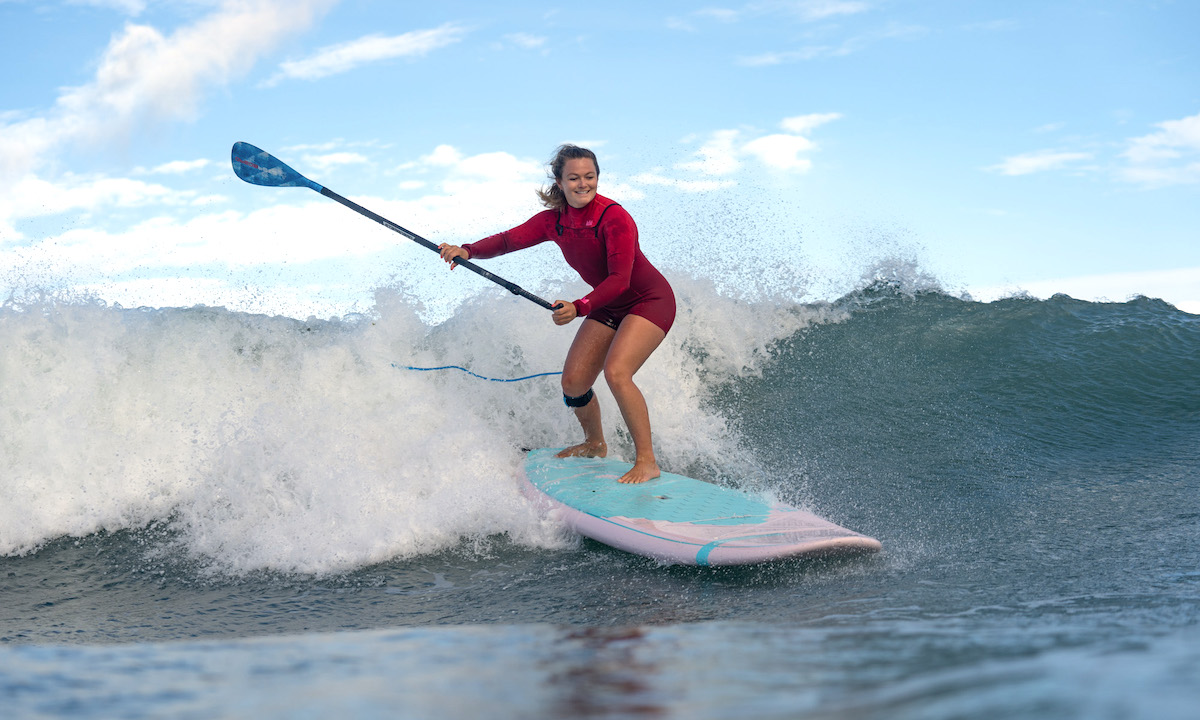 Photo via Starboard
The 9'6" x 31″ GO Surf was designed for lighter riders and especially for women up to 95kg, offering a board that's lighter to carry, has good glide and stability, and yet is totally nimble and responsive to turn in the waves.
The design of this model drew reference on other much loved Starboard designs, scaling down an Avanti outline, as well as using the rails and bottom shape of the popular Wedge range. At 31" wide, the outline and flat deck gives solid stability to paddle at ease, yet the pulled in tail and thin rails make it very responsive when maneuvering through turns.
The length allows you to get into waves early and quickly paddle back out to the sets, while still being agile enough to swing the nose around in classic longboard style. For those looking for a board that can cruise, surf, and is easy to transport, the GO Surf ticks all those boxes. Check it out HERE.
Taking Initiative To Cut Carbon Emissions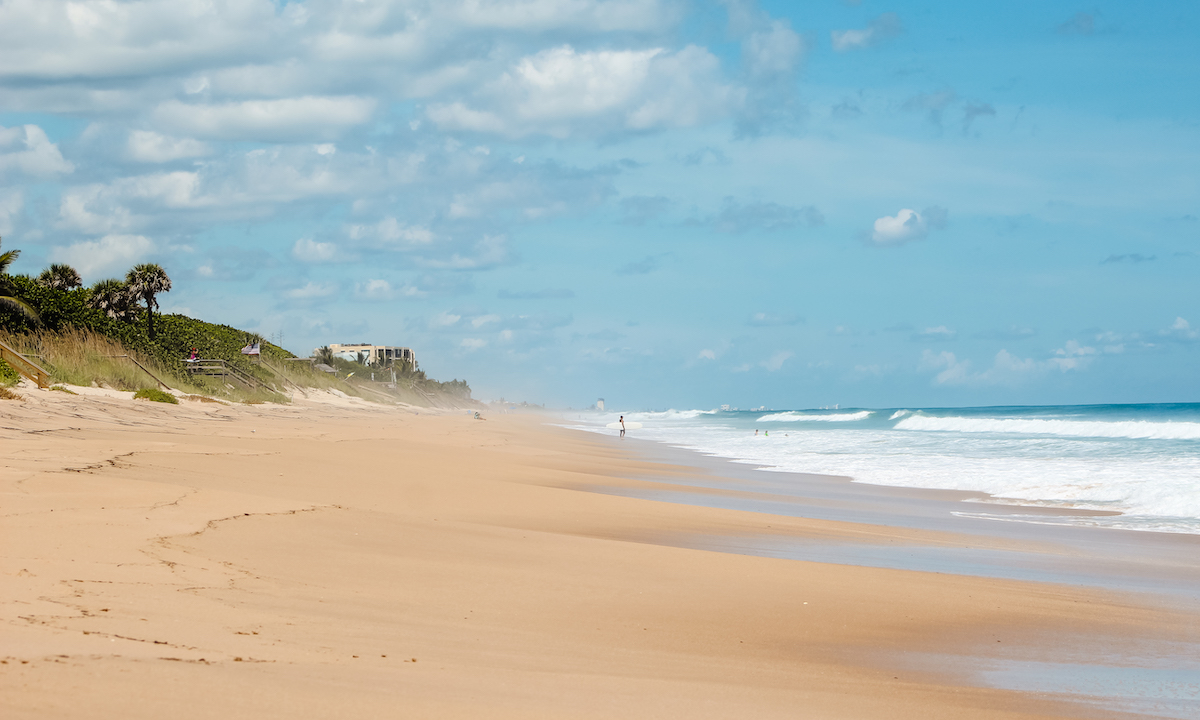 Photo via Supconnect
10X Climate Positive
For every board sold, Starboard plants 3 mangrove trees with the Worldview International Foundation. Each Mighty Mangrove sinks down 673kg of VCS certified CO2 during its first 25 years. Together, our 3 mangroves offset the board's carbon emissions ten times over and fund local livelihood projects in Myanmar.
Plastic Offset Program
Buy a board and we pick up 1.1 kg of beach/ocean plastic trash – equivalent to the amount of plastic trash entering the ocean, per person, per year. Starboard balances this amount for our customers.
Certified B-Corporation
Since 2018, Starboard is a B-Certified company which means we meet extremely strict standards of social and environmental performance, accountability, and transparency.
For more SUP news, click HERE.
Last modified onFriday, 30 September 2022 11:10

Submit your news, events, and all SUP info, so we can keep promoting and driving the great lifestyle of stand up paddling, building its community, and introducing people to healthier living.
Website: supconnect.com
Email

This email address is being protected from spambots. You need JavaScript enabled to view it.