How To Make Paddles With Werner Paddles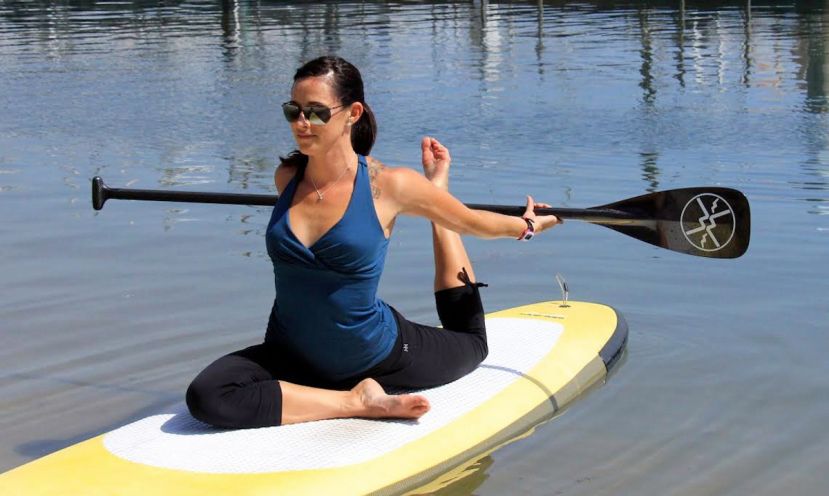 Werner Paddles ambassador Jessica Cichra. | Photo Courtesy: Werner Paddles
SAN DIEGO, California - With a mission statement of "Ultimate Paddle Performance" and 50 years of handcrafting paddles, the crew at Werner Paddles have a ton of experience and endless knowledge of the craft of paddle making. Werner Paddles have been on the cutting edge of innovation and technology with their paddles so we wanted to pick their brains and get a little bit of insight as to what the process of paddle making truly is. We hit up Danny Mongno, Marketing Manager for Werner, and asked him a few questions. See our interview below.
People Behind Product Development
Who is involved? And what are their pedigrees?
Product Development is a Team effort at Werner Paddles. This ensures that we know what the market really wants, as opposed to just sitting in an office somewhere assuming what paddlers need and want. It also helps assure the dealers are on board, can they sell the paddle idea that we are considering? Werner does not sell direct, so we need the support of the paddle sport independent retailers. Once we are assured that we have the right "product concept," it goes through the evaluation of can we make this profitably.
At the end of the day we have 70-80 employees and their families that rely on us. Sourcing raw materials responsibly and handcrafting in the USA is costly, so when we look at profitability it is not in the spirit of greed, but what is responsible to keep Werner going for the next 50 years. So the product concept passes, we know there is market demand, the dealers can sell it and we can build it. Now it comes down to engineering to work with marketing to develop and test prototypes. So, the product development process at Werner is made up of finance, sales, marketing, R&D, athletes and engineers. It is truly a team process to create our paddles.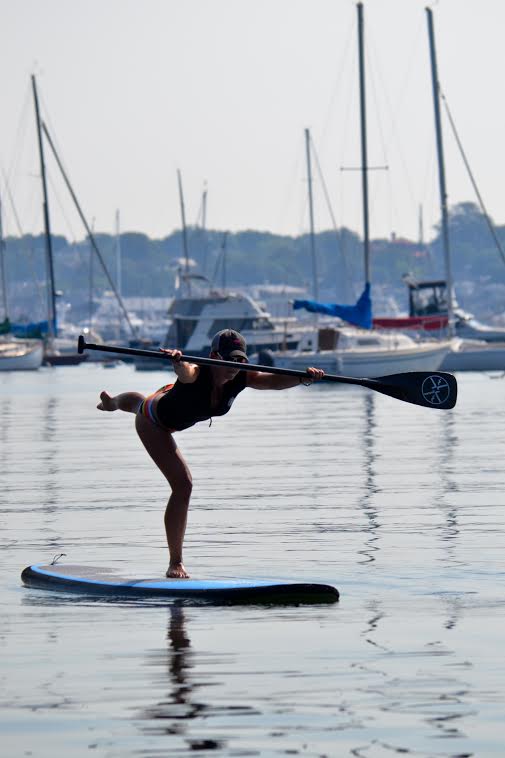 Product Development Process
How long does it take?
There is no timeline on developing a product, because in our experience, rushing ends badly. A rough estimate would be we are planning at least a year out to bring a product to market.
How many prototypes are there before you get the final product?
It really depends. We could nail it in round one and the testers love it. In some cases it takes way more time. However, if the product development team did our job in the idea generation stage, we should have a very good plan once we go to engineering and R&D. If it seems like a lot of prototypes, sales and marketing made a mistake in giving direction.
Click HERE to see more SUP Gear News.
Products/Consumer Trends

On average, how many tests are done?
It depends on the paddle. Some models are much faster than others. Certainly everything we build is going to hit the water as a prototype prior to going to into production.
Where do you test the paddles?
Certainly the key is in the conditions it is designed for. Luckily, where we are in the Pacific NW we have the entire spectrum. However, since time is money, waiting for surf or finding the perfect river flow may just mean boarding a plane and going to a specific location. Aside from on the water, we have a full array of tests we do in R&D as well. A paddle gets the once over for sure.
When do you know a paddle is ready for market?
Well, having decades of experience in this business does help. However, besides the faith we have in our management team, we rely on the athletes and a select group of dealers that we test market to. They do not go public with the idea, but give us the yay or nay on the idea. We are lucky to rarely get the nay.
Paddles are tested in a variety of conditions before they get on the market. | Photos Courtesy: Werner Paddles
What are some of the leading trends you see in this category of product development, for instance, in terms of design, construction, graphics, etc?
The joke in most product development teams is that we need to build it, "stronger, lighter, brighter and oh yeah…less expensive." So depending on the market segment you are shooting for, you need to lean one way or another. We see fit as a HUGE element, hence our Small Fit option and new Family Adjustable system. Color is a key touch point. However at the high end, it still comes down to performance. I guess if there is a trend the quiver effect is reaching paddles, so a race, paddle-surf paddle and then a paddle that the family can use.
How do your paddles differentiate themselves from the competition?
We hang our hats EVERY DAY on our craftsmanship. Made in America is a great point of pride, but Handcrafted in Sultan, Washington goes next level. Our production folks watch videos, meet the athletes, are surrounded by huge banners of paddlers putting their creations through the wringer. They believe in our mission statement of Ultimate Paddle Performance and it shows in our quality. From there, the design side, we have really matched a blade to shaft offset that is perfect for each discipline. Our blade shape, one that we innovated in 2008, allows paddlers to use larger blade. The trend has been go small, small, smaller. But as you go smaller, you lose power, surface area to move water. We give a softer feel with our slender rectangular shape, so although we understand blade size and keep up with trends, we do not have to go that small. Soft feel…more power and efficiency.
Who are your paddles best suited for?
Within our SUP line we have sub-categories. So, we believe for the all-around paddler, the surfer, the racer, the river runner we have a great design and the deepest fit options.
To learn more about Werner Paddles and to checkout their entire SUP line of paddles and more, click here.
Last modified onMonday, 19 October 2015 11:16

Submit your news, events, and all SUP info, so we can keep promoting and driving the great lifestyle of stand up paddling, building its community, and introducing people to healthier living.
Website: supconnect.com
Email

This email address is being protected from spambots. You need JavaScript enabled to view it.