Costa Rica SUP Yoga Retreat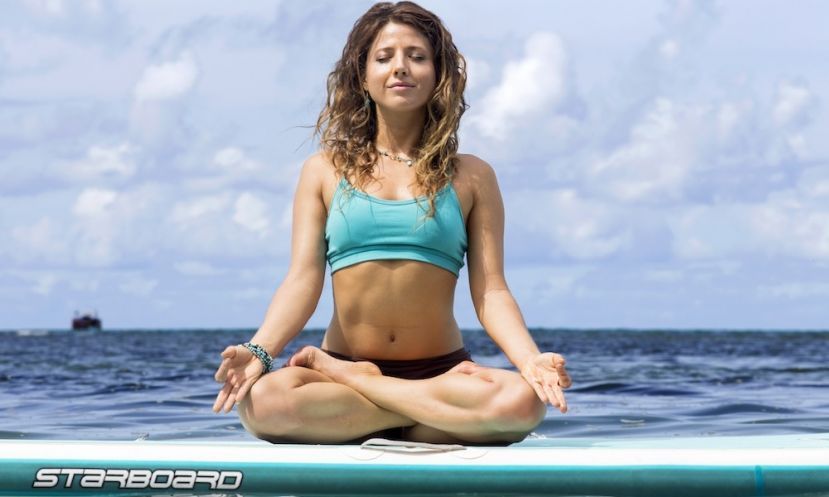 Dashama, Master Yogi. | Photo courtesy: Starboard SUP
COSTA VERDE, Costa Rica - Join world renowned yoga teachers Dashama Konah Gordon (Starboard) and Amber Zuckswert for yoga, meditation, massage, and enlightening workshops that will leave you feeling rejuvenated. Make this all inclusive retreat your own! Participate in as much as you like or luxuriate in the exotic location of Costa Rica and further explore the culture. Delicious superfood meals, Yoga classes and workshops in the Fusion Yoga Style of Pranashama Yoga offered daily for you to further your practice, meet your personal fitness goals, diet, detox, and cleansing. You will be inspired to return home and practice a new approach to living that gives you vitality, supports health and prevents illness and aging.
Take this time to get to know yourself, sharpen your awareness and journey into your own mind and heart, to discover more of who you truly are and your divine purpose here on earth.
During this one of a kind, 3 Day Sup Yoga Teacher Training with Dashama, you will learn how to teach the fun and exciting new fusion style of SUP Yoga. SUP Yoga certification is available for RYT 200 or above certified Yoga Teachers and certified fitness professionals. You will learn the fundamentals of teaching on and off the water, water safety, teaching to special populations, custom sup yoga routines and will be required to teach/demonstrate your ability to teach to the group, in addition to taking a final exam. This course qualifies you to receive 30 hours of CEUs toward your advanced RYT 500 status and can be used for Pranashama Yoga CEUs to maintain your certification as well. If you are not interested to become a SUP Yoga Instructor, no worries!, you may join the group as a retreat guest.
Dashama. | Photo Courtesy: Dashama
Paddle Board Yoga is a rapidly expanding 5 year old water based sport combining the therapeutic mental, spiritual, and physical health, fitness and wellness benefits of yoga with modern Stand Up Paddle Boarding, allowing yogis to take their practice onto the water, and SUP practitioners to expand their experience on SUP boards.
Yoga is a 5,000 year old practice and science that has expanded recently to main stream acceptance and attracts a "cult" following among practitioners. SUP Yoga Demographic: Primarily 16-45 year old females living in Western Society, mid- to upper income, active, health and environmentally conscious, educated LOHAS (Lifestyle of Health and Sustainability) consumers with experience in fitness and/or yoga. LOHAS is a $300 Billion industry expanding rapidly in the US and Internationally.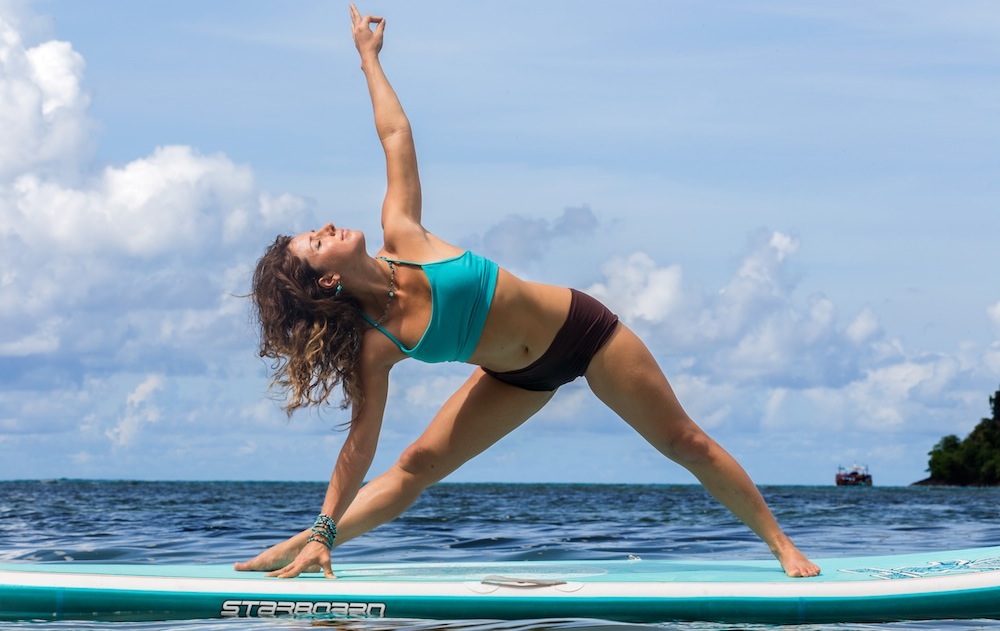 With this retreat, learn the art of SUP yoga and more! | Photo courtesy: Dashama
At this retreat earn SUP Yoga Training and Certification. | Photos courtesy: Dashama
On a coastal rainforest bluff nestled between Manuel Antonio National Park and incredible Pacific Ocean vistas that will take your breath away, Costa Verde is a vacation adventure, tropical wedding or honeymoon and hotel experience unlike any you have imagined. Just three hundred yards from the beach overlooking the world famous Manuel Antonio National Park, Costa Verde features 3 cliff-side pools with sundecks and spacious rooms, studios and bungalows. All rooms offer balconies with a bird's-eye view of the Park's majestic coastline or rainforest canopy vistas dotted with toucans, sloths, coatis and monkeys.
Over the past 25 years, Costa Verde has been developed, designed, constructed and refined so that guests can enjoy a unique brand of tropical luxury. Our jungle oasis is perfect for families, groups or couples offering accommodations for a variety of options for vacation living, on-site spa services and four unique restaurants to suit all tastes.
Costa Rica, and Costa Verde, are rich in environmental diversity, magnificent landscapes, relaxing and adrenaline-packed activities and warm Tico hospitality. Come share this rare corner of the world with us.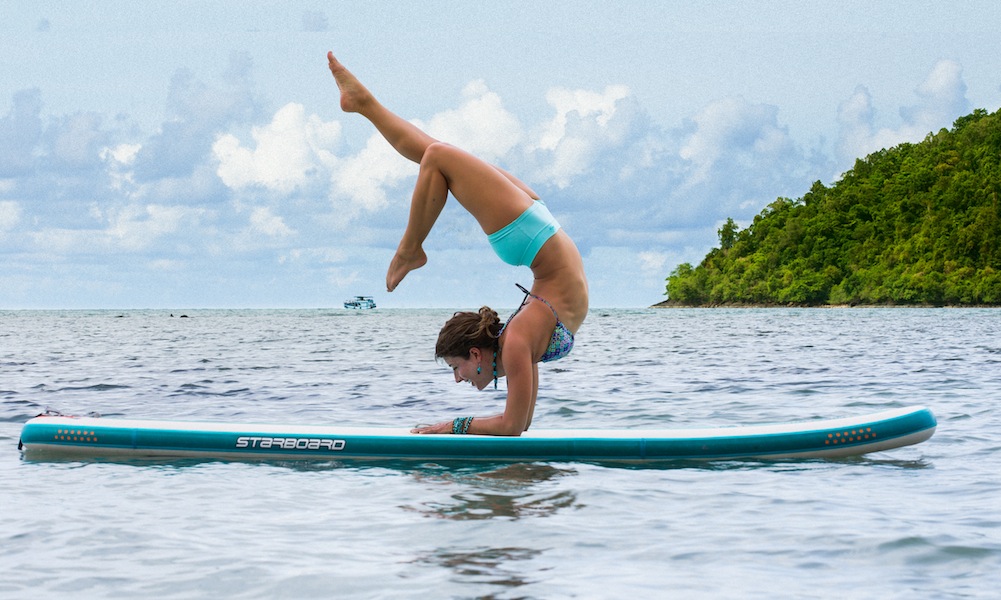 For this retreat, space is limited so book now! | Photo courtesy: Dashama
For this retreat, space is limited. Bring a friend and share a room with someone you love, or come solo and meet a new best friend for life.
To learn more about the retreat, Dashama and Amber, and to sign up, click here.
Last modified onMonday, 20 April 2015 23:48

South Florida, USA - Dashama is one of the leading voices in the SUP Yoga movement. Some of her credentials include: hosting Yoga and SUP Yoga retreats around the world; having her own SUP Yoga board made by Starboard; and being a contributor to several media outlets.
Website: dashama.com/
Email

This email address is being protected from spambots. You need JavaScript enabled to view it.