5 Reasons Why You Should Take Your SUP On Holiday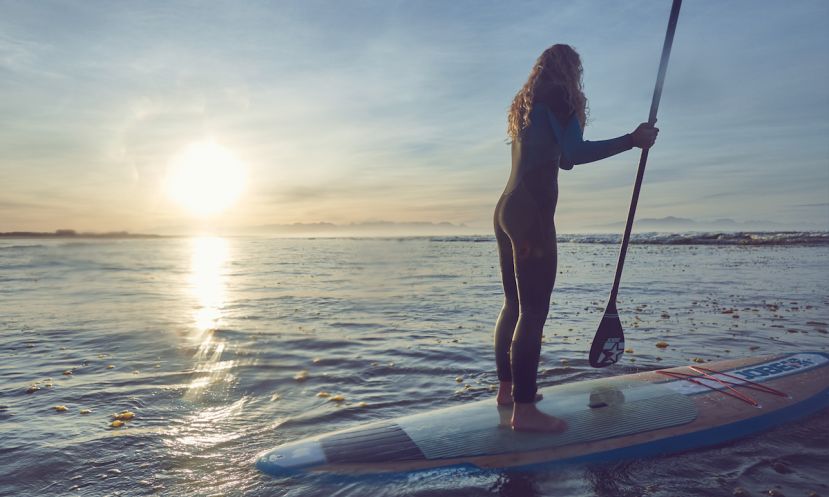 Photo Courtesy: JOBE
HEEREWAARDEN, Netherlands - Time to pack your stand up paddle board (SUP) for your next trip! We do not know what is better: SUP on your favorite local lake or going on holiday. However, we reckon that it is even better when you combine these two. Taking your SUP on your next holiday trip really is the best of both worlds! Need some extra reasons why you should do that? Make sure to check out the five reasons below if you want to know why your holiday experience will improve when you bring your SUP with you!
1. Explore new environments.
A new country with all its unexplored territory just begs to get discovered, right? But why should you take the standard tour bus or guide when you can also hit the water? When it comes to transportation, SUP definitely beats those standard ways of exploring. SUP gets you much closer to nature itself to be able to explore all beautiful sceneries that Mother Nature created for us. Sunsets on the ocean, pristine riverbanks, you name it! Mother Nature created waterways beyond belief, so if you want to really explore a country, you best do it on a SUP!
2. Never miss a work-out anymore!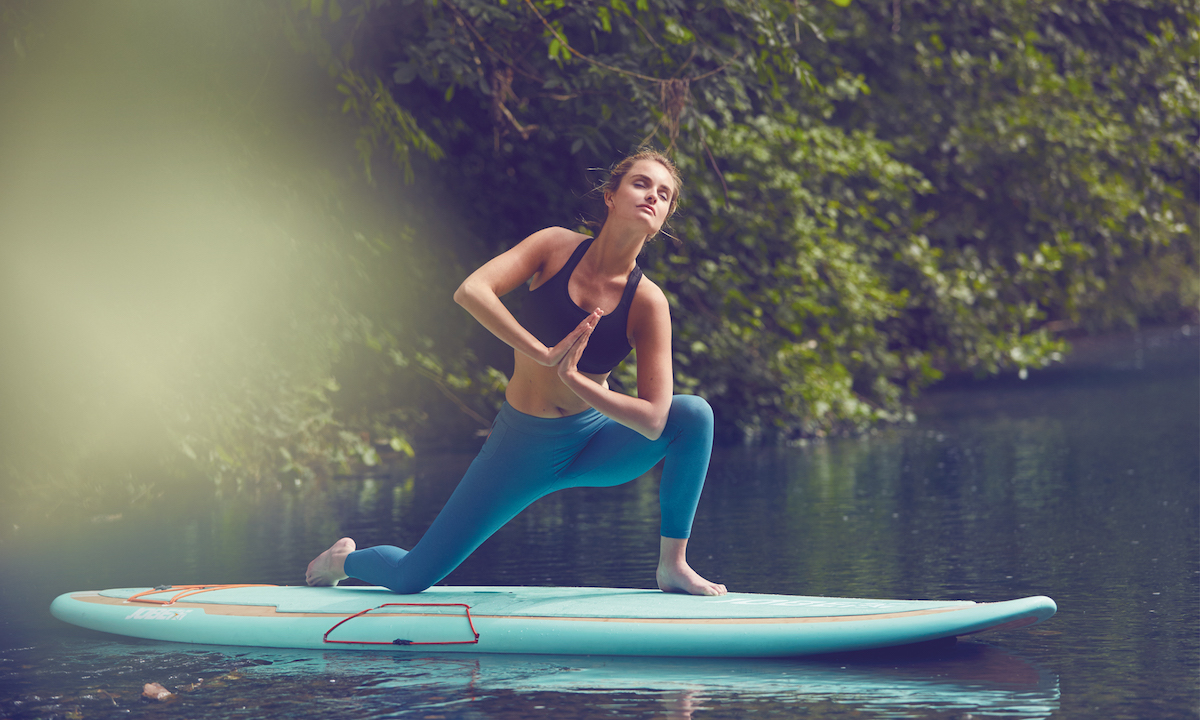 Don't miss your morning SUP yoga! Take your SUP with you! | Photo Courtesy: JOBE
The hotel where you are staying during your holiday has no gym? Or maybe you are somewhere in the middle of nowhere, there is not even a gym in town? Do not worry! Let your SUP tag along, so you can always do that perfect work out. Whether it is an early morning yoga-session or a SUP-tour on the local river: going on holiday will never be an excuse anymore to skip your work-outs!
3. Entertainment for everyone.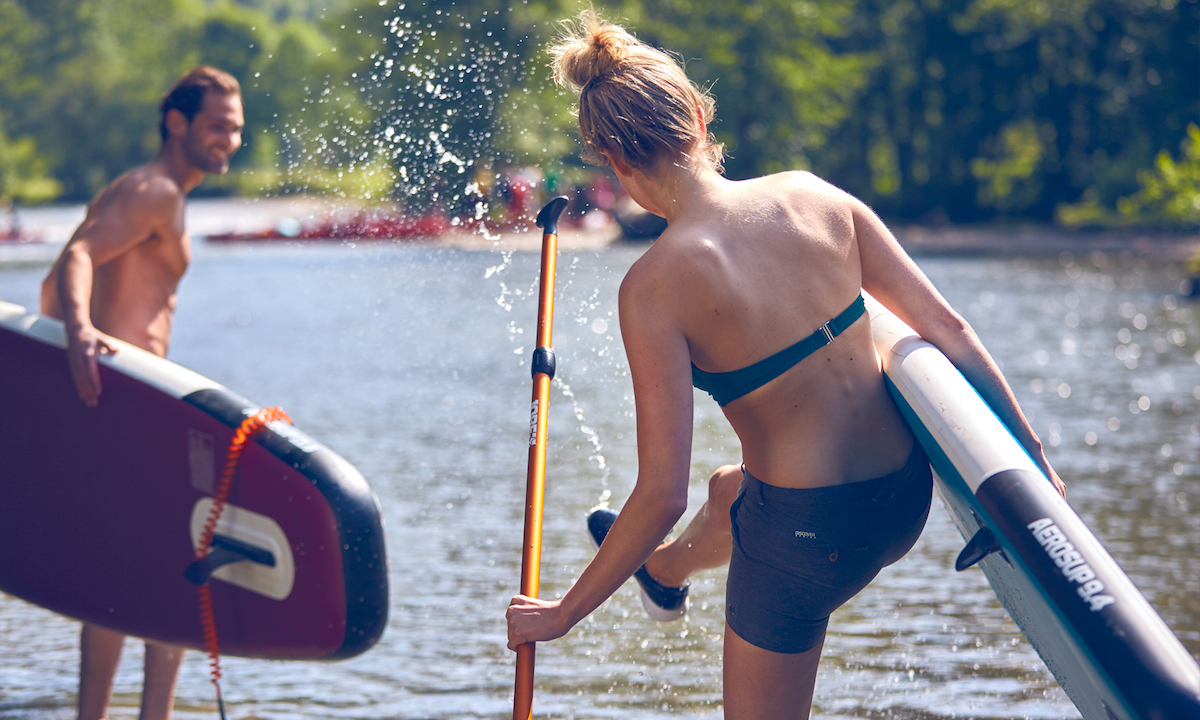 Stand up paddling is a sport for the whole family! | Photo Courtesy: JOBE
Going on a family vacation? Get out on the water together for some family fun on a SUP. SUP is for all ages and easy to learn. Exploring is much more fun together, right!
4. Easy to carry & lightweight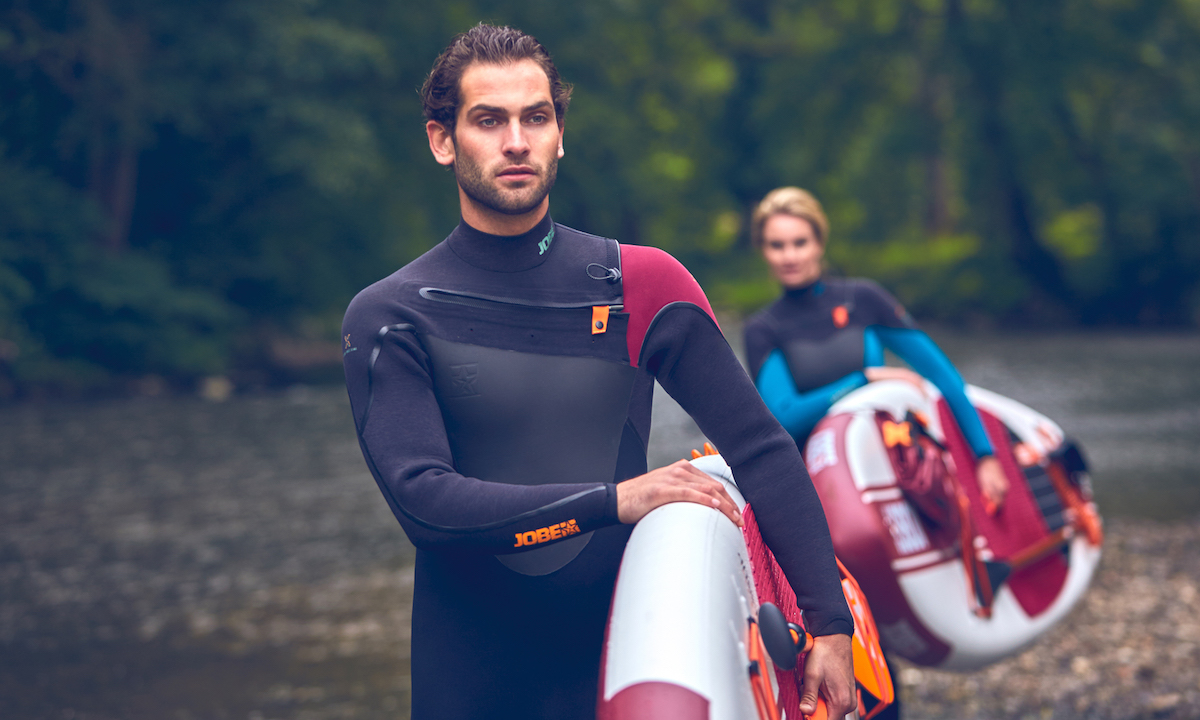 Inflatable SUPs nowadays are so easy to transport! Take yours with you! | Photo Courtesy: JOBE
SUPs like the ones from JOBE are specifically designed to be easy to carry around. Jobe Inflatable SUPs come in a special easy-to-carry waterproof SUP bag that also include your necessary items like your pump, paddle and leash. Next to that, Jobe inflatable and bamboo SUPs are one of the most lightweight SUP boards on the market. This minimizes the effort of your walk from your holiday house to the beach. Save your energy for on the water!
5. Inflatable beds are a thing of the past!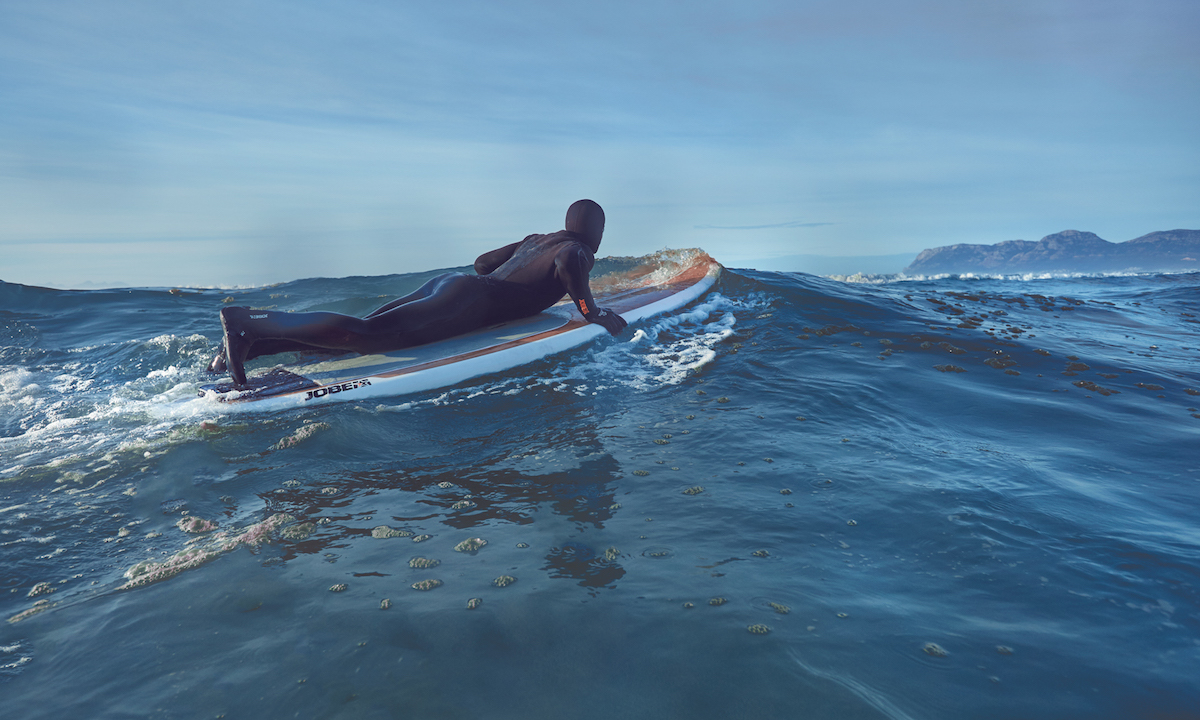 Photo Courtesy: JOBE
Are you going to drag that inflatable bed along with you? We get that you want to relax and lay down on that little bed and float around on the water. But why not doing that on a SUP? They are wider and more stable, so you will not fall over in the water as quick. They are also just as easy to inflate. Better throw that old and unstable inflatable bed away: just pack your SUP!
These are just 5 of the many reasons to take the SUP along with you on your next journey. So next time you make a list with of what to pack, your SUP should be at the top of the list!Want to know more about the Jobe SUP range and its possibilities, then make sure to visit HERE.
Have anything to add to this list? Sound off your thoughts in the comments below!
Find a SUP destination near you! Check out our list of awesome SUP Destinations HERE.
Last modified onTuesday, 22 December 2015 16:45
Email

This email address is being protected from spambots. You need JavaScript enabled to view it.