Nikki Gregg & Chuck Patterson Host Camp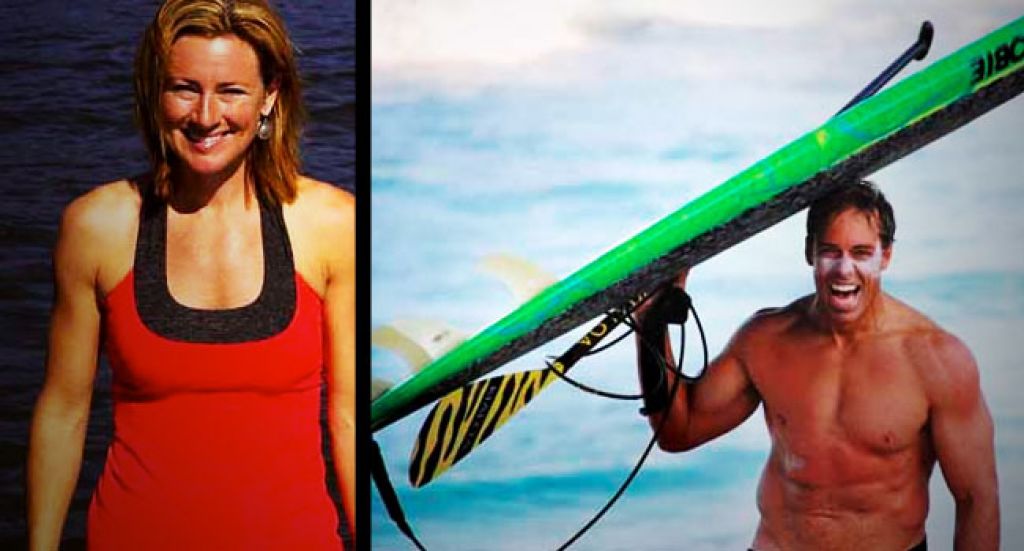 SEASIDE, Florida — YOLO Board announces details of two pre-race stand up paddleboard (SUP) camps that will be held in conjunction with the 2nd Annual YOLO Board Seaside Celebration scheduled from Wednesday, September 15th to Friday, September 17th in Seaside, FL.
Hawaii-based Nikki Gregg, widely considered the 'First Lady of SUP' will offer her popular island inspired stand up paddle NRG Boot Camp, an intensive two-day program scheduled for September 15th and 16th from 8:00am – 11:00am. SUP-er and Big Wave Surfer Chuck Patterson will host a Racer's Clinic on Friday September 17th from 10:00am – 2:00pm designed to teach paddlers the skills needed for proper racing techniques.

Both classes will be held at the YOLO Board Adventures location at Eastern Lake in Seagrove Beach."We are thrilled to be bringing SUP Professionals of the caliber of Nikki and Chuck to South Walton," explains Jeff Archer, co-founder of YOLO Board LLC. "The camps will offer participants the chance to learn valuable skills and soak up advice from the best of the best in the SUP industry.

We're so appreciative that Nikki and Chuck were willing to participate in the YOLO Board Seaside Celebration and look forward to showing them around our town." Gregg heads up Oahu, HI-based NRG Lifestyle Fitness Training nikkigregg.com and travels nationally to train clients, host NRG Boot Camps and compete in stand up paddling events.

With over ten years of experience as a fitness professional, Gregg is a certified SUP 'Master Instructor' and is affiliated with both the WSUPA (World Stand Up Paddleboard Association) and the WPA (World Paddle Association). The NRG Boot Camp will help paddlers improve paddling speed and efficiency as well as reinforce paddling techniques needed for a strong foundation through exercises and drills.

The camp is physically challenging but adaptable to different skill levels and open to anyone who has prior paddling experience. The camp is $295 all inclusive and participants can reserve spots at nrgseaside.eventbrite.com. California native Patterson chuckpattersonsports.com is an all-around athlete and waterman who has competed professionally in tow surfing, SUP, surfing, kiteboarding, skiing and snowboarding.

Patterson has been competing in SUP races since 2007 and has won many high profile events including the 2009 Tommy Zahn Zuma Downwinder, the 2009 Malibu Downwinder, the 2009 Catalina Ocean Challenge Crossing and the 2008 Rainbow Sandals 'Battle of the Paddle'.

Patterson's comprehensive Racer's Clinic will focus on correct paddling techniques, basic principles for long distance racing, opponent passing (drafting), correct board design and paddle length, and proper nutrition. The clinic is $75 all inclusive and participants can register at active.com/event_detail.cfm?event_id=1889897.

The YOLO Board Seaside Celebration race events on Saturday, September 18th include both a Seven Mile Elite Race with over $5,000 of prize money and a Three Mile Recreation Race with prizes awarded for each division. The family-friendly event is open to the public and includes a free concert by HERITAGE in the Seaside Amphitheatre and a Silent Auction Fundraiser to benefit the South Walton Fire District Junior Lifeguard Program.
Last modified onWednesday, 28 January 2015 11:49
Email

This email address is being protected from spambots. You need JavaScript enabled to view it.