Paddle Boarding Geothermal Spring Crater, Midway, Utah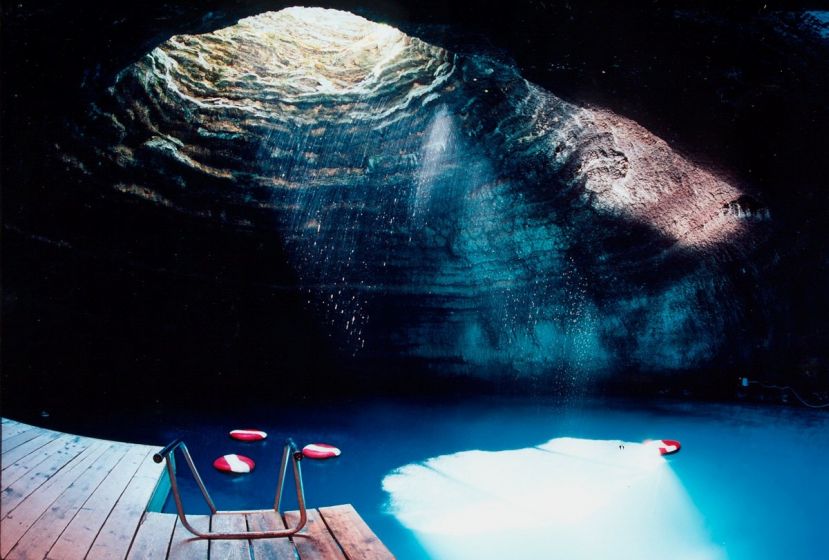 MIDWAY, Utah - As Stand up Paddle grows throughout the world, many find that there are various disciplines of SUP that they enjoy. One of the most popular at the moment appears to be SUP Yoga. But, how many people can say that they have done SUP Yoga in a geothermal spring?
Just recently some very passionate paddlers from Pau Hana Surf Supply decided to take an early morning break from the intensity of work and headed up to Midway, Utah to have a zenful SUP Yoga experience and regain some calming energy. What was unique, however, about this SUP Yoga time on the water was that the session took place inside of Homestead Crater.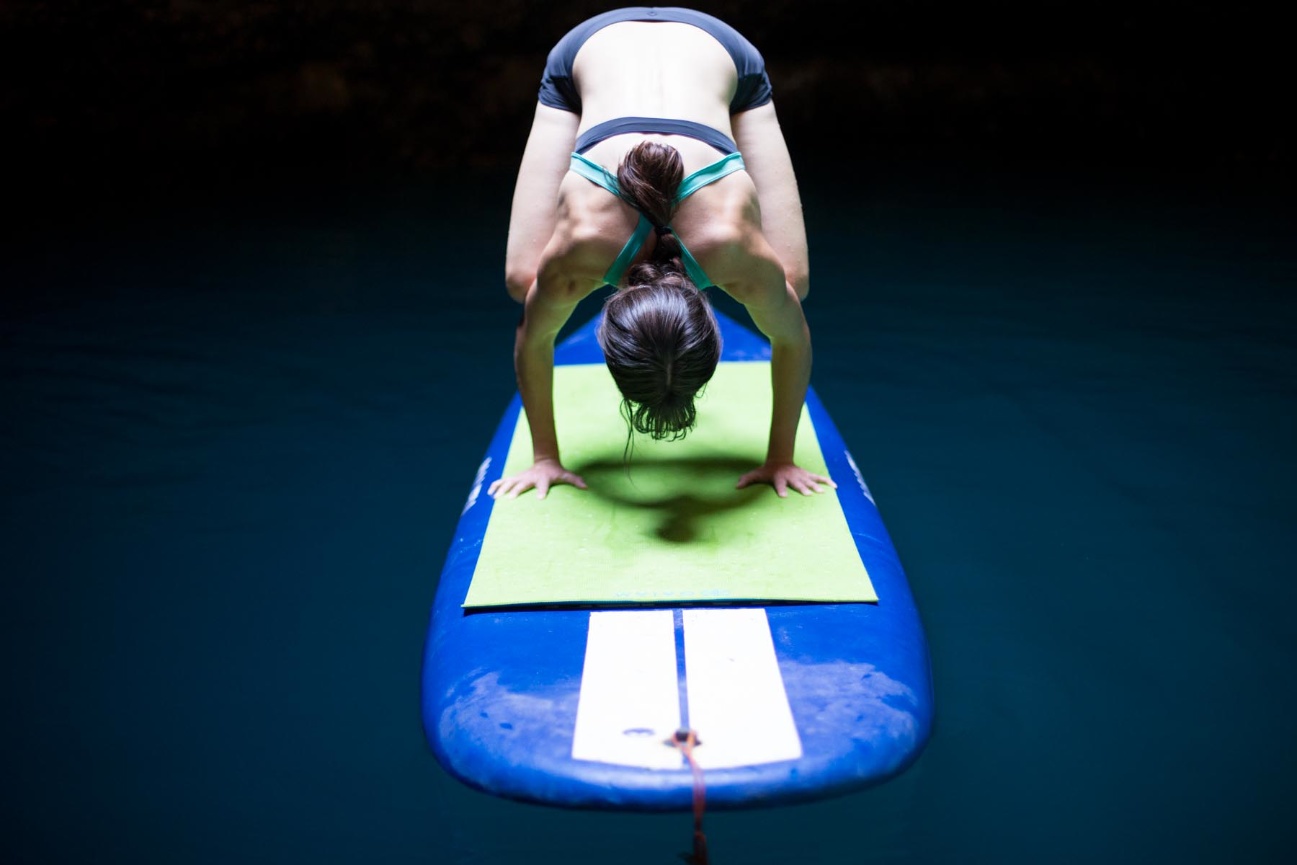 The Crater is a geothermal spring which has been created over the past 10,000 years. According to HomesteadReport.com: "The Crater formed when melting snow on the Wasatch Mountains seeped deep within the earth. Two miles below the surface, the earth's interior heated the water. As it percolated upward, it picked up minerals, which were then deposited on the surface -- eventually forming the volcano-shaped limestone deposit called The Homestead Crater."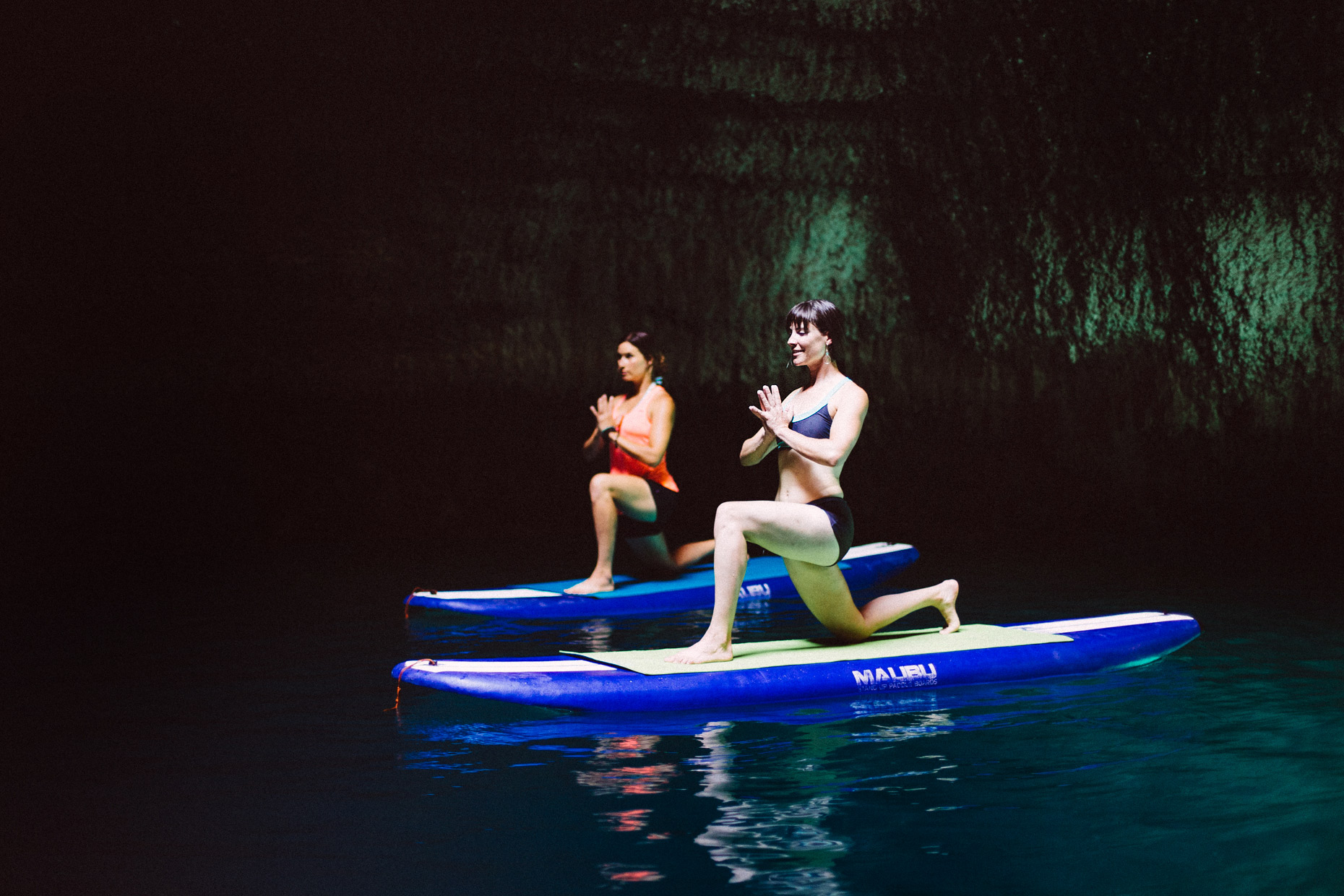 With the challenge that always comes with mastering yoga and the added excitement of doing SUP yoga inside a naturally heated crater, the experience turned into one that will not be easily forgotten. The session was lead by Julia Geisler and included Chad Caranto, Michelle Caranto and Hailey Caranto who absolutely glowed as they shared their experience with others. (More can be seen at: Homestead Crater SUP Yoga by Jake Albrecht)
Have you done SUP Yoga in a unique destination?
.
Last modified onWednesday, 24 June 2015 16:23
Email

This email address is being protected from spambots. You need JavaScript enabled to view it.