SUP Destinations, What's on Your List?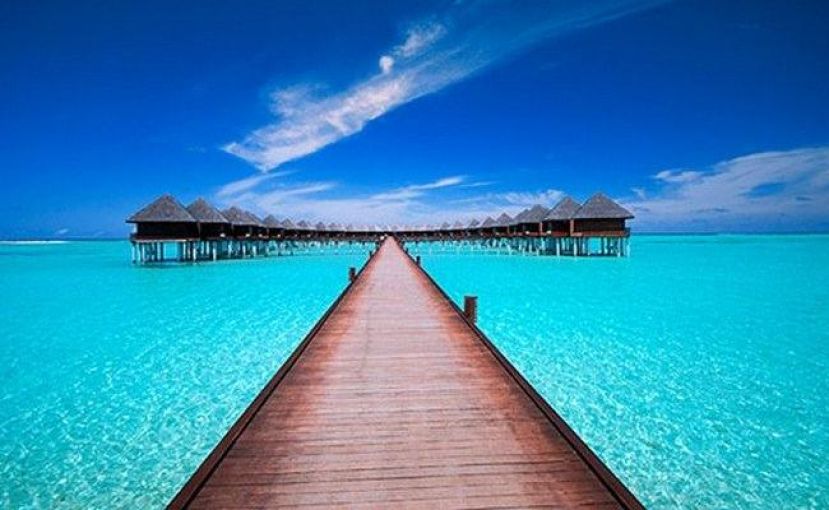 Photo of the Maldives shared via maldivestourism.net
SAN DIEGO, California - Sometimes when people get started in stand up paddle it can be a big challenge just to conquer the local lake or lagoon.  It is not always easy to earn your SUP sea legs and it can sometimes require many spills into the flat water before the board feels comfortable.  However, as time passes and paddlers pay their dues, SUP inevitably becomes more natural and confidence grows with ability.  This is when the true fun begins and SUPers find themselves looking for more adventure, which often times partially manifests itself in seeking out new and beautiful SUP destinations!
Part of the thrill of stand up paddle is the chance to enjoy so many incredible locations and water conditions.  From oceans to bays, lagoons, rivers, lakes, reservoirs, and beyond there are so many places to SUP!  Entire vacations are planned around how many paddle places can be experienced before it is time to come home. Some have gone as far as to make SUP their entire lifestyle and live on the road as they explore one body of water to the next.  
With this in mind and as a SUPer, your help is wanted!  Please tell us where you have been paddling, and where you want your SUP adventures to take you?  Which locations have provided an amazing experience and which ones should be avoided at all costs?  Please provide feedback below and in the months to come, all stand up paddlers can look forward to some great insight, by paddlers and for paddlers, on many of the best SUP destinations across the world!
.
Last modified onMonday, 26 January 2015 12:16
Email

This email address is being protected from spambots. You need JavaScript enabled to view it.