5 SUP Adventures Waiting For You In Gunnison, Colorado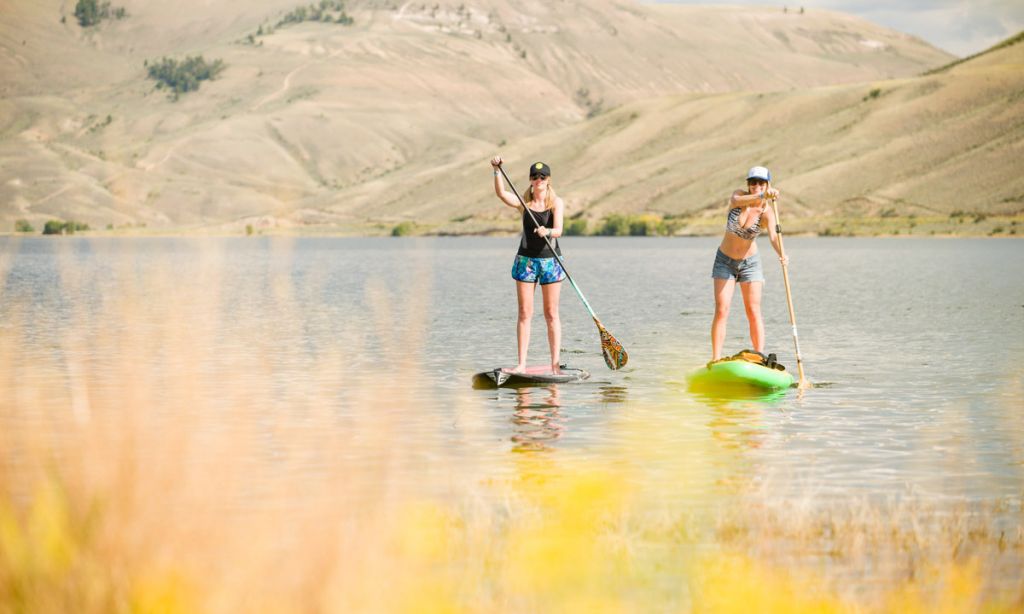 Photo Courtesy: Wheelies and Waves
If you're looking for the best place to SUP in the mountains, look no further than Colorado's Western Slope. Nestled high up in the Rockies, Gunnison offers endless opportunities to get out on the water whether you're looking for the thrill of a fast paced mountain river, or the serenity of an alpine lake. Stand-up paddle boarding has taken Gunnison by storm over the last few years as one of the most popular outdoor recreation activities during the summer for locals and visitors. This doesn't come as a surprise, as the Gunnison Valley is home to dozens of gorgeous water features that offer paddlers an impressive variety of SUP experiences. Whether you love surfing whitewater, exploring secluded bays, or relaxing with some SUP yoga, Gunnison has the perfect setting to make your adventure happen. Make Gunnison your basecamp for a weekend to check out these five phenomenal SUP destinations.
1. Navigate the rapids on the Gunnison River Whitewater Park.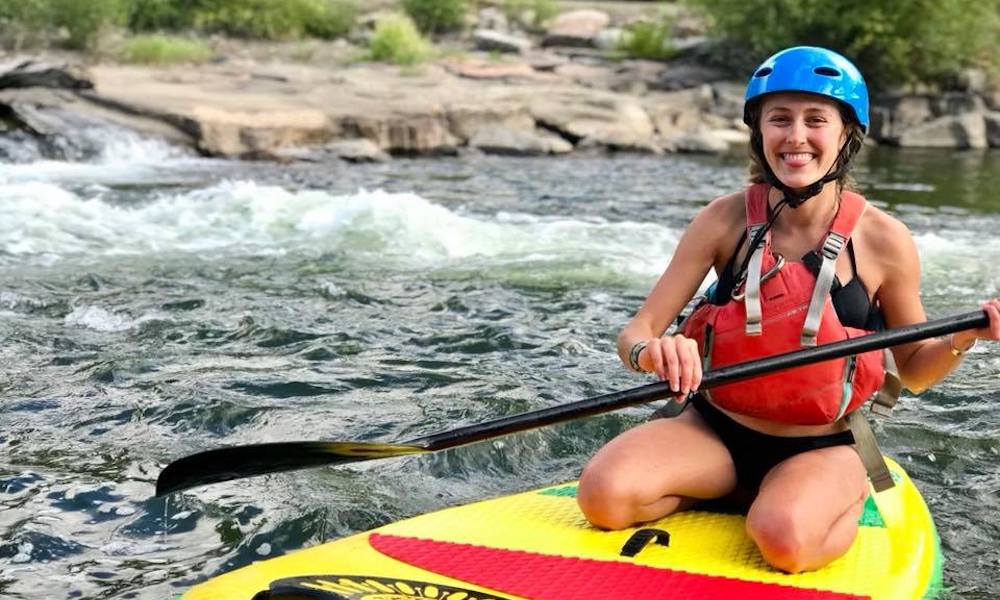 If you're up for some thrill, check out the whitewater park, less than a mile east of Gunnison. The park consists of several hundred feet of man-made rapids. Rocks and boulders are used to create a series of currents, eddies, holes, and riffles. It's the perfect spot to practice your whitewater skills, and also a fun spot to hang out and enjoy the sun!
2. Explore the Blue Mesa, Colorado's largest body of water.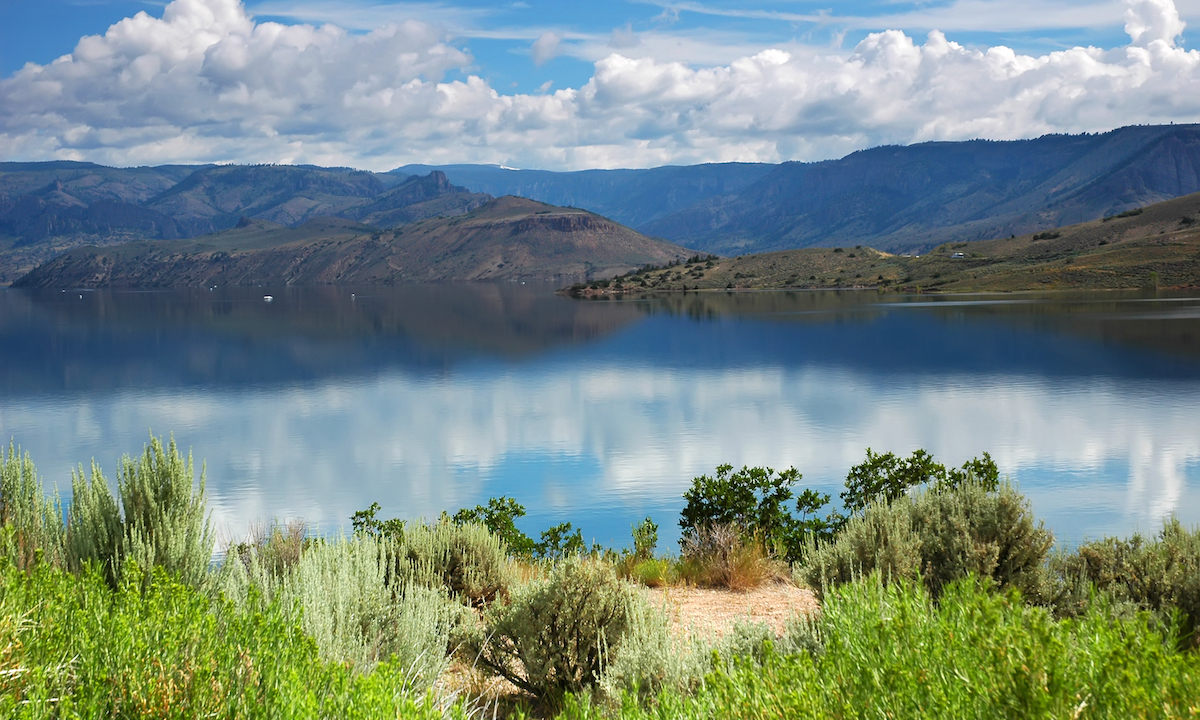 Blue Mesa on a summer day. | Photo: Shutterstock
The Blue Mesa is part of Curecanti National Recreation Area, and offers paddlers many coves and beaches to investigate. Find this gorgeous body of water just 20 minutes outside of Gunnison. The Mesa spans 20 miles and boasts over 96 miles of shoreline, with plenty of beautiful put-ins surrounding the lake. Local favorite day use areas include Dry Creek, which offers a rocky beach and protected cove for paddling, and Old Highway 50 Beach, which is a sandier area perfect for relaxing and paddling to the nearby Bay of Chickens. No matter what beach you choose to explore, the Blue Mesa is your perfect spot for posting up for a day of paddling and a picnic.
3. SUP the secluded Spring Creek Reservoir.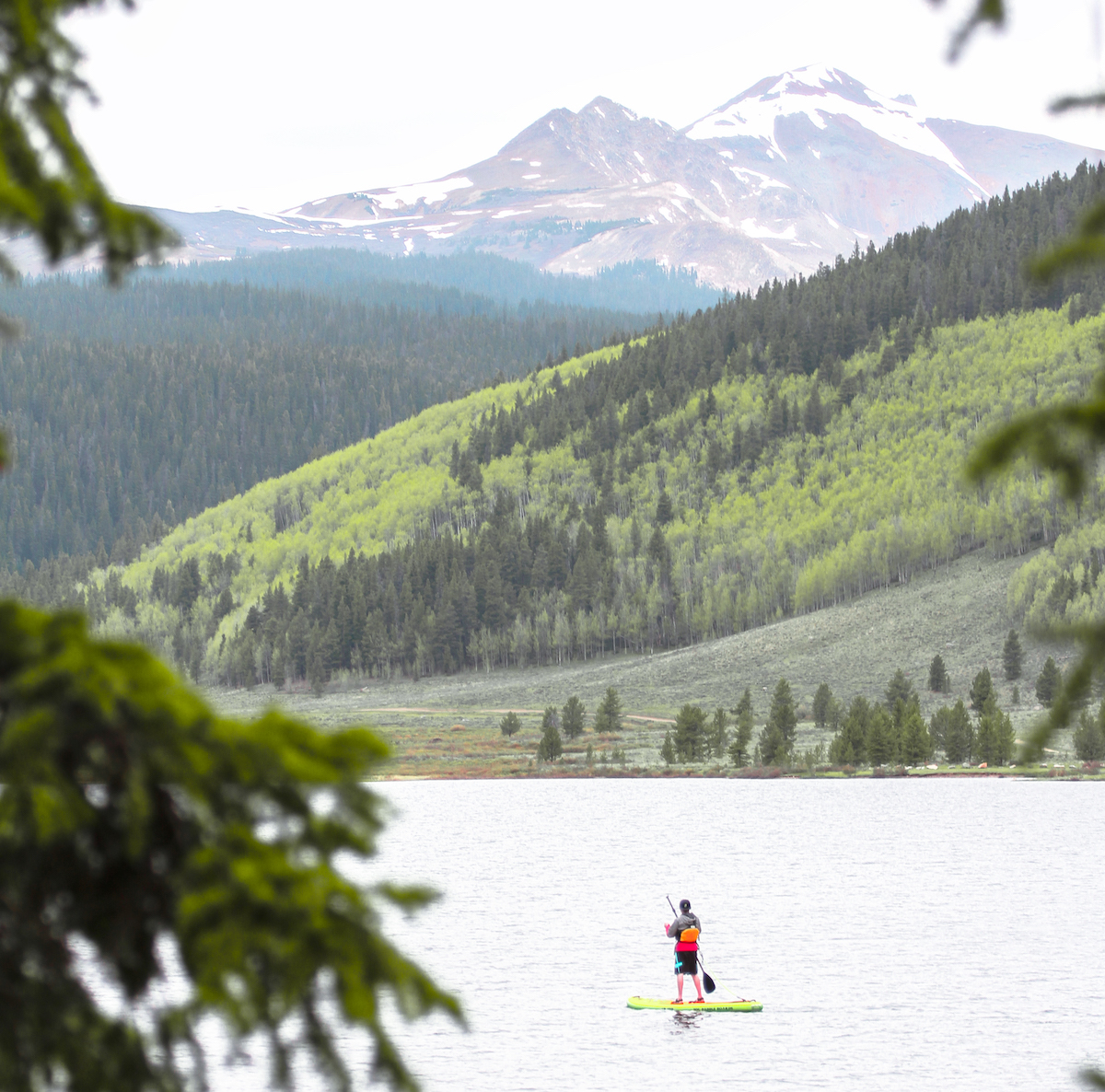 Gorgeous Spring Creek Resevoir. | Photo courtesy: Wheelies and Waves
This high alpine lake is a hidden Gem of the Gunnison Valley. Just about an hour's drive from Gunnison, Spring Creek offers water side camping and secluded paddling to escape the summer crowds. Spring Creek is the perfect location to enjoy a quiet sunrise or sunset paddle, fish from your board, and view some local wildlife. If your seeking a place to paddle that leaves you relaxed and restored, Spring Creek can't be beat.
4. Take in gorgeous mountain views while paddling Taylor Park Reservoir.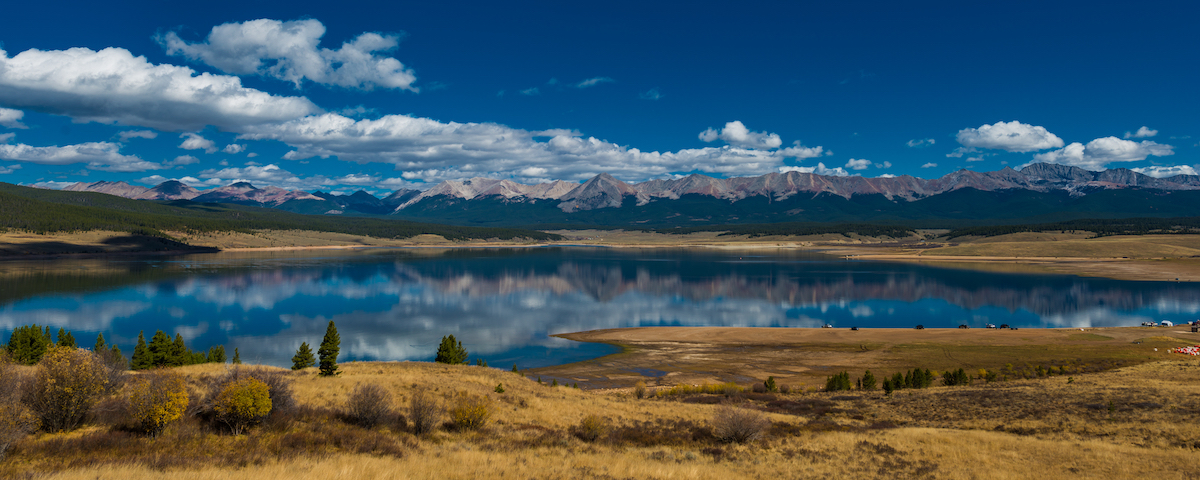 Photo: Shutterstock
Taylor Park Reservoir is a large body of water that provides plenty of opportunities to play outside, catch a glimpse of some wildlife, and enjoy stunning mountain views. The area is a local favorite to paddle, fish, camp, and boat. Spend the day on a paddleboard, with the majestic Collegiate Peaks as your backdrop. Catch breath-taking views on the drive up as well, as your route winds along the Taylor River. The reservoir is about 35 miles from Gunnison.
5. Challenge your SUP skills on the lower Gunnison River.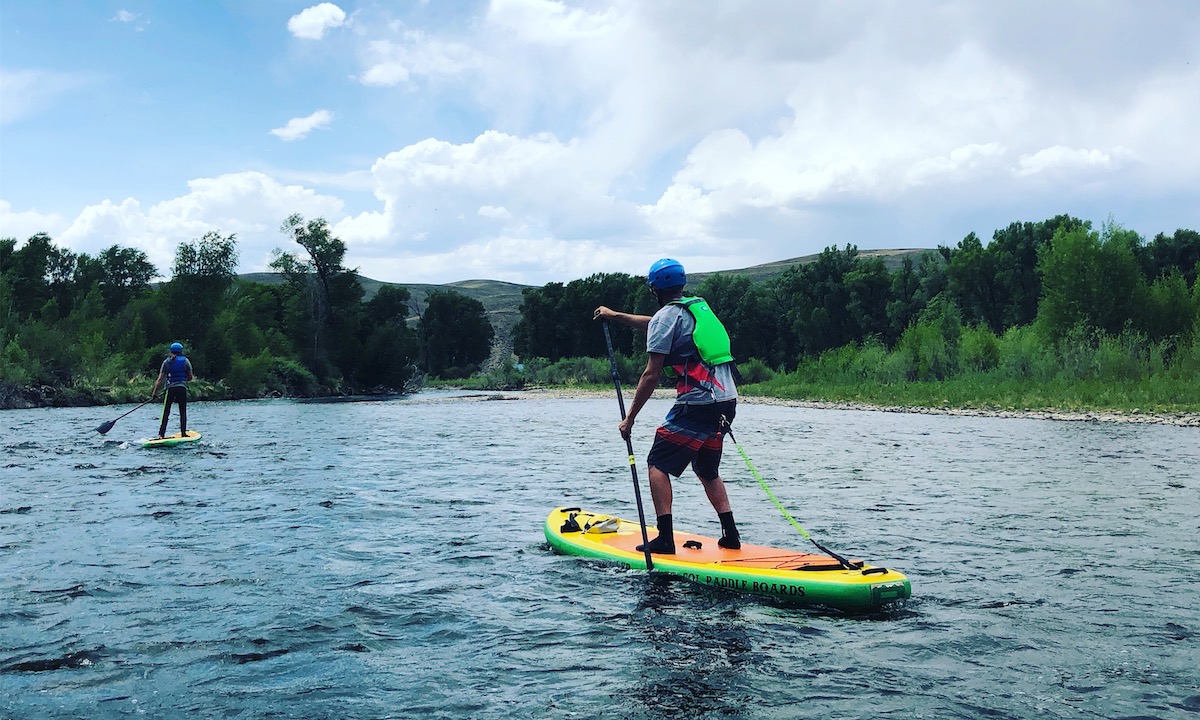 Photo courtesy: Wheelies and Waves
The second stretch of the Gunnison River is a fun section - it will definitely challenge your SUP skills, but also has a flowy vibe with mellow sections. The slower moving areas allow you to relax and hang out with friends, while the quicker moving sections give you a taste for whitewater and satisfy even the most adventurous in any group.
Gunnison truly has a SUP experience for everyone. If you're wondering what destination is going to be perfect for your visit, check out the local adventure company, Wheelies and Waves, in Gunnison. They are stand-up paddle board enthusiasts who have the local knowledge you'll need to make the most out of your adventure. The team at Wheelies and Waves will steer you in the right direction based on your skill and experience, the time of year, water conditions, and the kind of adventure you're looking for.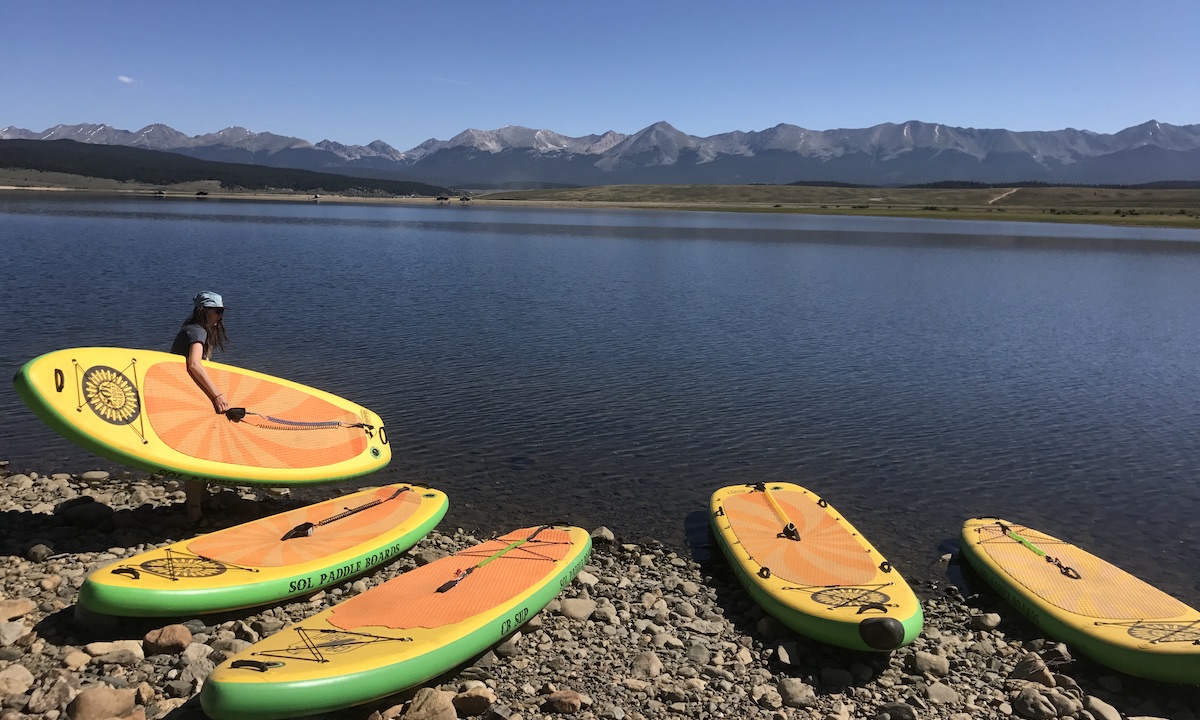 SOL Paddleboards loaded up at Taylor Park Reservoir. | Photo courtesy: Wheelies and Waves
If you're traveling without your board, Wheelies and Waves offers a variety of SOL stand-up paddle boards to rent. SOL boards are the gold standard in paddleboard, and are inflatable so you can take them with you on any adventure. Wheelies and Waves also offers guided SUP adventures to the best local places to paddle. This is a great option for groups with varying skill levels.
For those who love to SUP, but have yet to take on paddleboarding in the mountains, Gunnison should be on the top of your bucket list. Experience all that the Rocky Mountains have to offer, from river whitewater to glassy high alpine lakes. You won't want to miss out on the collection of unique paddleboarding opportunities that await in Gunnison, Colorado.
Last modified onTuesday, 21 March 2023 15:56

Chloe Schmolesky is a recent graduate from Colorado State University, where she studied Natural Resource Tourism. Chloe works with Wheelies and Waves Adventure Company, where she helps to provide exceptional outdoor experiences that empower people to lead healthy & happy lifestyles.
Email

This email address is being protected from spambots. You need JavaScript enabled to view it.