SUP Training Plan by Jeramie Vaine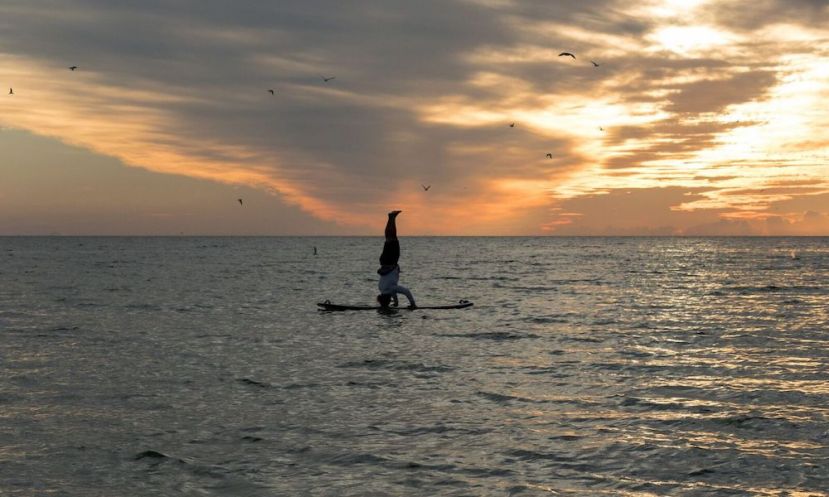 Jeramie Vaine doing a head stand on his paddle board | Photo courtesy: Marissa Williams
WINCHENDON, Massachusetts - We recently caught up with Bark and NSP Athlete Jeramie Vaine about his paddle plan, cross training habits, and diet. This week we are diving deeper. Check out what Jeramie had to say about his training routine.
Paddle Plan
Winter Season
Training days per week: No structure
Training hours per day: Varies depending on the activity
Enjoying the water and freedom from a training plan
During the winter months my "training" tapers off. I eliminate the structure of a training schedule and find myself getting on the water and enjoying other disciplines. Whether it is surfing, downwinding, SUP fishing or going on cruises with friends and family. If there are no waves, wind or fish, I'll go out for a 60 minute technique based paddle just to keep my fitness level up. But for the most part this is my off season. Which starts after the Pacific Paddle Games and extends past New Years.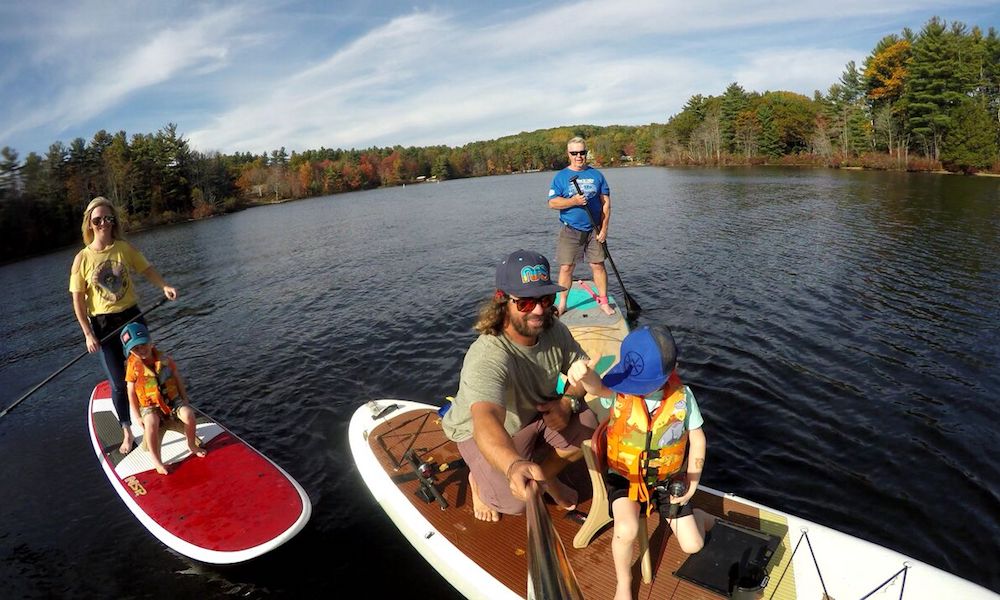 A beautiful group SUP outing for Jeramie and his family | Photo courtesy: Jeramie Vaine
One of the things I try to keep on a daily routine is my yoga practice. Depending on where I am I may do it on the water, SUP Yoga, or a land variation. Since I started paddling and racing in 2011 this has been one of the main constants in my life. And with the biggest benefit. It is the main piece of my training year round.
Race Season
Training days per week: 4
Training hours per day: 45 min. - 2 hr. depending on the workout
Training type: Interval
Over the years I've learned a lot about my body and a bit about training. Coming from wakeboarding and before that ice hockey. The training I was accustomed to was nothing like that of stand up paddling. It took me a few years to understand and see the rewards to the commitment I made. And everyday I continue to see more improvements.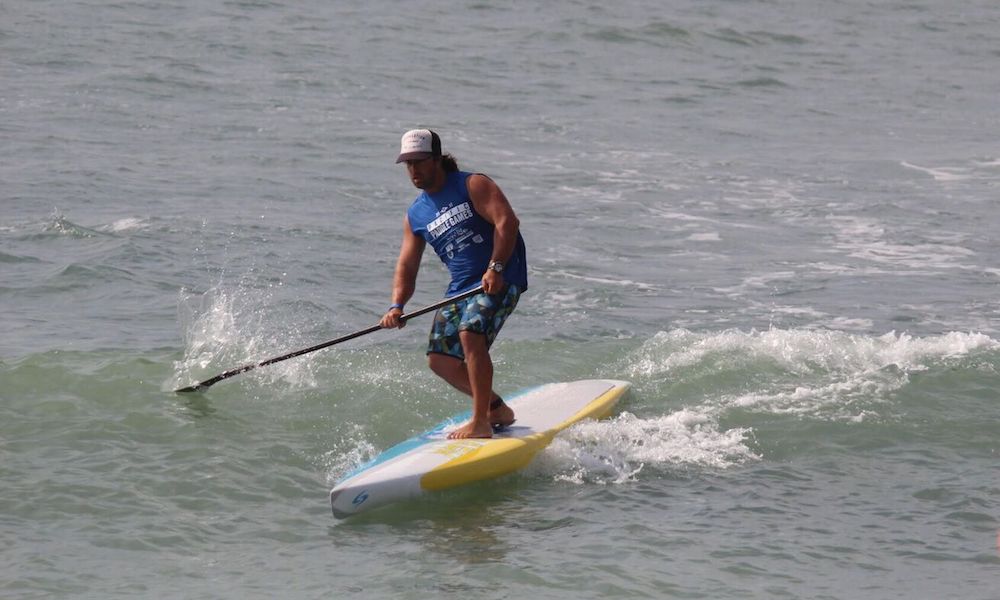 Jeramie Vaine gearing up for the Pacific Paddle Games | Photo courtesy: Joe Bark
One of the biggest pieces to my training is having a coach. In the beginning I worked with a knowledgeable passionate Coach from Florida, Mike Metzger. Moving to Southern California I had the pleasure to spend time with The Paddle Academy and their mentor, Mike Eisert. And most recently Kelly Margetts who has worked closely with the programs created by Mick Di Betta of Paddle Power Trainer. Throughout this time it has held me accountable for my training as well as build programs based on my race schedule and needs. It is one piece that I feel strongly about having incorporated in my training regiment.
Having a coach to look over our stroke and technique is also a key ingredient. We spend a lot of time getting our bodies ready. But if we are not paddling efficiently then all of this time goes to waste. All three of the guys I mentioned above helped me along the way with this. And Kelly has been extremely helpful in expanding my personal knowledge on efficiency, paddle technique, training smart and staying healthy during the season. And last year it really paid off.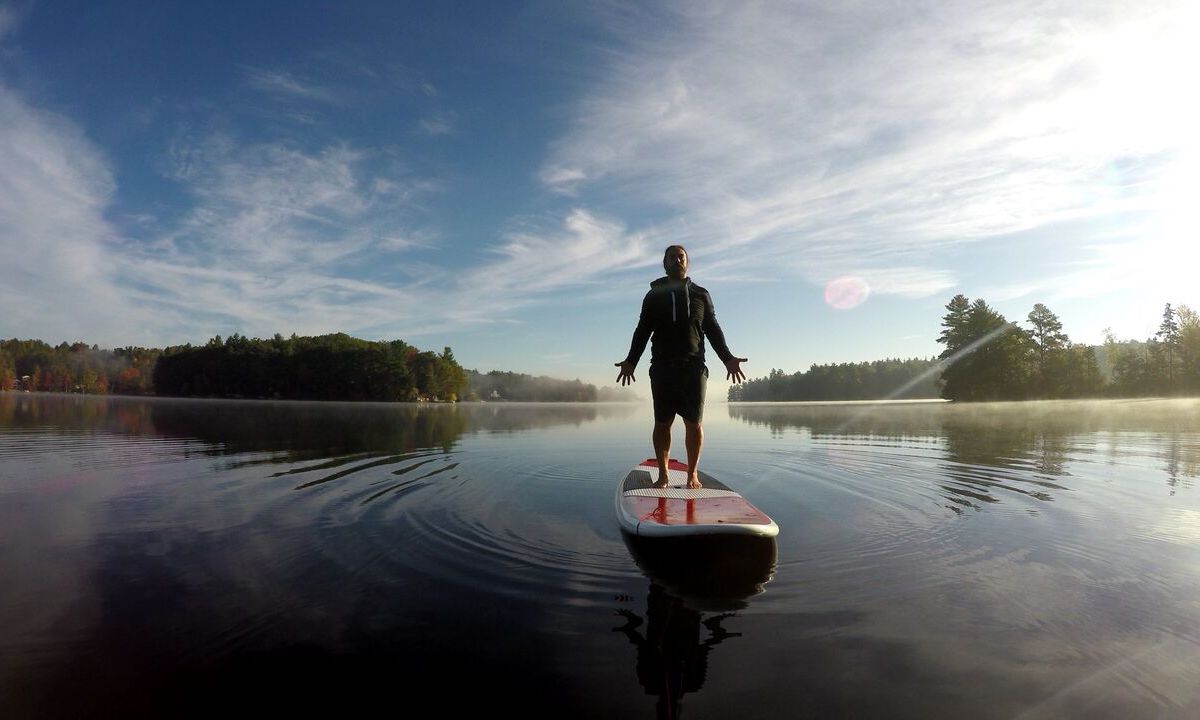 Jeramie Vaine doing one of his favorite cross training practices - SUP yoga | Photo courtesy: Jeramie Vaine
Cross Training
My cross training regiment has become an extension of my life. With life being busy it is hard to fit a dedicated cross training schedule in. And in the past I've added all kinds of activities and failed at doing them on a consistent basis. Over the past few years I've learned to fit things I like into the mix, making the cross training program something easy to accomplish. And enjoyable. During the season my yoga practice will vary depending on where in the season I am. I've learned to listen to my body and do the things that it is asking for. For example if I am putting a lot of miles in on the water, I'll do a lot more restorative yoga. Especially during the rest or off days. This has been huge in speeding up my recovery times. On training days I'll focus on the legs, core and a bit of upper body. But being careful not to over do it. Keeping everything balanced. Hiking has been a huge addition as it gets me out exploring new places. And also taps into the lower body. I'll try and spend 2 to 3 hours on the trails. I try and track the mileage and my heart rate to see what I am doing to my body.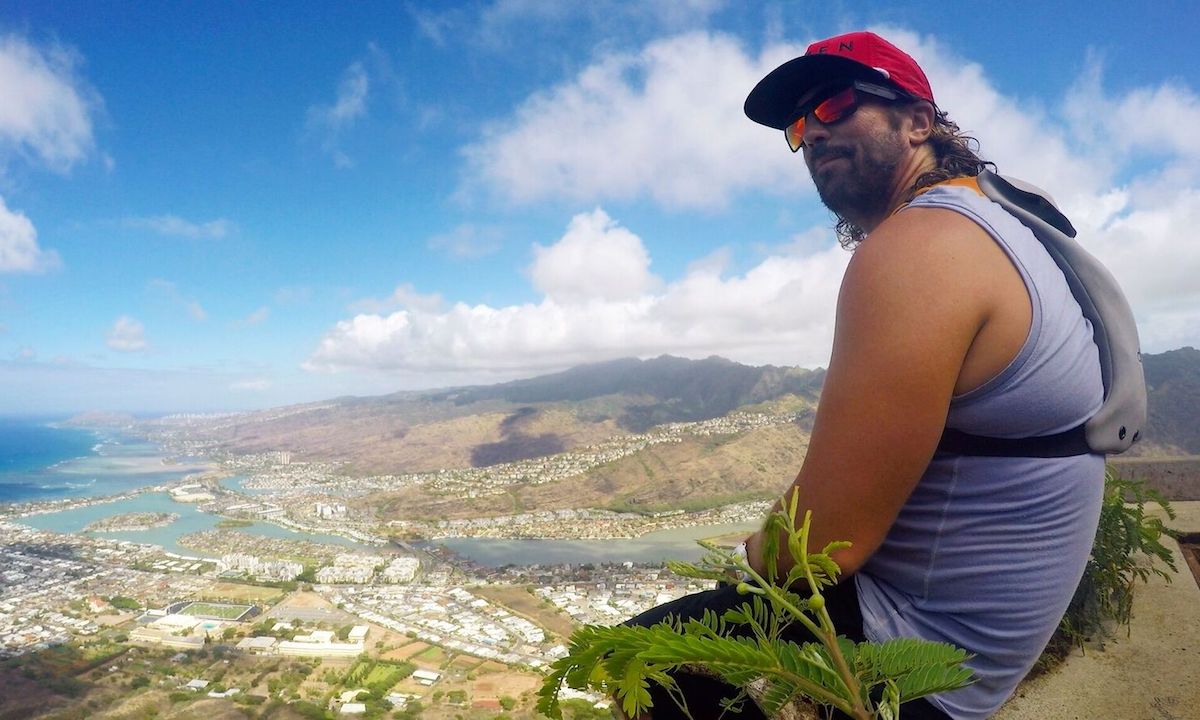 Jeramie hiking to an incredible bird's eye view of below | Photo courtesy: Jeramie Vaine
When I lived in San Clemente. I spent a lot of time working out at the Anti Gym, Foundation Fitness. It was a HIIT based workout but a lot more fun. Challenging the mind, body and putting a smile on my face. It is the cross training workout I miss the most. I saw the rewards on the water during race season. It was one of those experiences, having the right people motivate and support me in the best ways. And one I'm forever grateful for. The biggest piece of advice I have for cross training is let the cross training piece be attainable. And something that is enjoyable. If there's a gym close by that you enjoy then awesome. If cycling or running fit the bill perfect. We are all unique and can benefit from many activities. Whatever one helps motivate and inspire you is the right one.
For more SUP Tips click HERE.
Related Articles
SUP Training Guide by Jeramie Vaine
SUP Training Plan by Kody Kerbox
SUP Training Guide by Bart de Zwart
Last modified onWednesday, 27 December 2017 11:57
Email

This email address is being protected from spambots. You need JavaScript enabled to view it.