How To Lift A Stand Up Paddle Board To Avoid Injury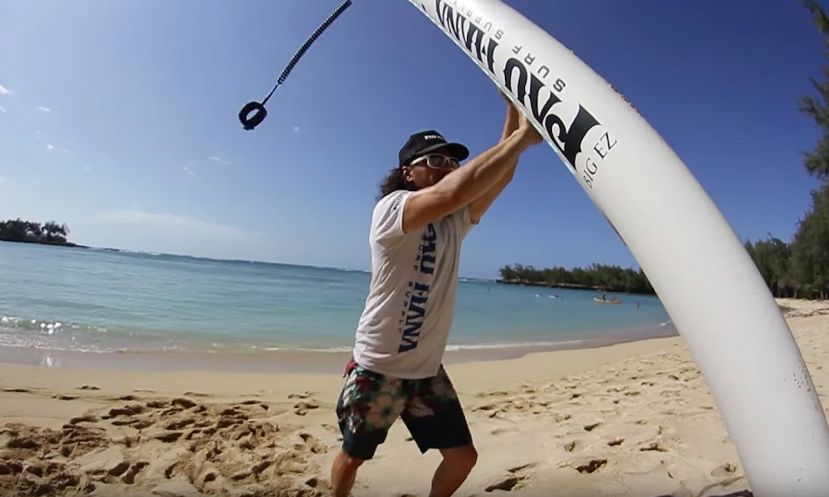 Todd Caranto of Pau Hana SUP demonstrating how to lift a stand up paddle board.
OAHU, Hawaii - Often times, stand up paddle boards can be big, bulky and weigh a lot which can make the task of lifting the board quite difficult. Because of the weight and size of many of the stand up paddle boards on the market there is a higher chance of injuring or straining your back when attempting to lift the board if not done properly. Here, Pau Hana's Todd Caranto gives a few tips on how to lift a paddle board properly in order to avoid injury or strain to your back.
Step 1:
With two hands, lift the tail end of the board.
Step 2:
Flip the board bottoms up
Step 3:
Lift overhead and walk your hands down to the center of the board.
Step 4:
From the center of balance, lift the nose off of the ground.
To see these steps and more check out the video demonstration from Todd below.
Last modified onWednesday, 19 January 2022 16:46
Email

This email address is being protected from spambots. You need JavaScript enabled to view it.