Tips For Running Whitewater On A SUP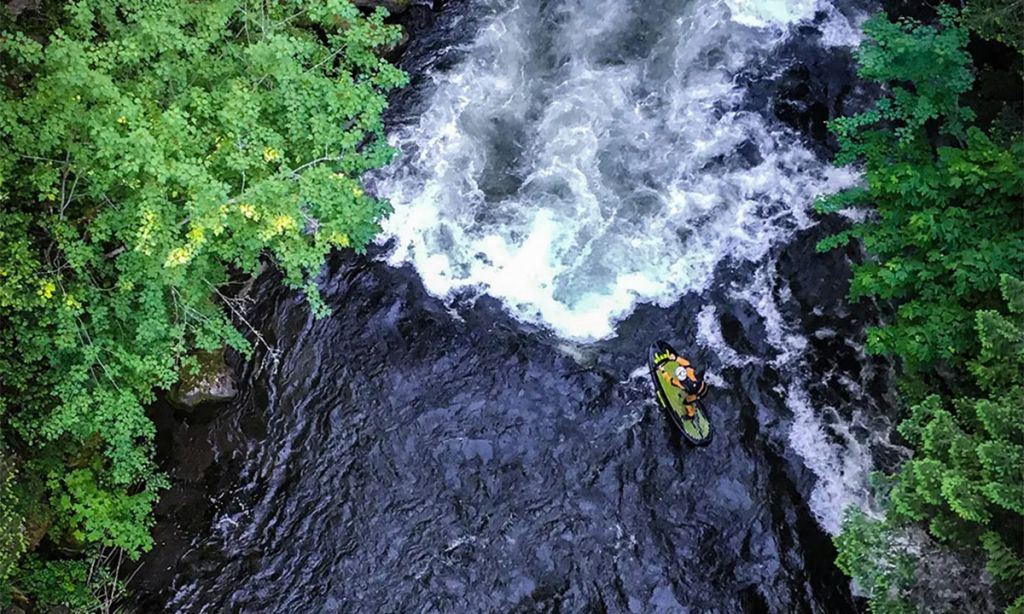 Badfish team rider Britany Parker is a master at running whitewater on her SUP. | Photo Courtesy: Badfish SUP
LITTLETON, Colorado - When you get confident paddle boarding in flat water try the transition into some easy whitewater. Running whitewater is a super fun challenge that can help you progress your paddle skills. Here are a few tips that help balance and keep you in control in whitewater.
1. Use a staggered stance
Using a staggered stance on your board will give you more balance in moving water. This will give you side to side stability as well as forward and mass stability as the board gets tossed around in the rough water.
2. Paddle on your dominant side
Paddling on your dominant side is more comfortable while you are in a staggered stance. So, whatever foot you step back into staggered stance with, paddle on that side.
3. Keep your paddle in the water
Keeping your paddle in the water as much as possible will help you balance and steer the board. Anytime your paddle is in or on the water it is a brace creating more stability. Dragging your paddle through the water will also help you keep your board straight.
These are just some tips that have helped me successfully paddle through whitewater.
Were these tips helpful? Let us know your thoughts in the comments below!
© Copyrighted Exclusive Supconnect.com Content
Last modified onWednesday, 19 August 2020 08:13

Alex Mauer is a long-time Colorado resident who since the age of 12 has been riding the local river waves. More recently, he has enjoyed the wonders of stand up paddling and has become one of its most passionate advocates and representatives. Mauer is one of Supconnect's most active contributors and an avid representative of the sport in his area. He can be reached and befriended via his profile page on Supconnect.
Website: /Mauer
Email

This email address is being protected from spambots. You need JavaScript enabled to view it.