Champions Choice - Nicole Pacelli's Favorite Fin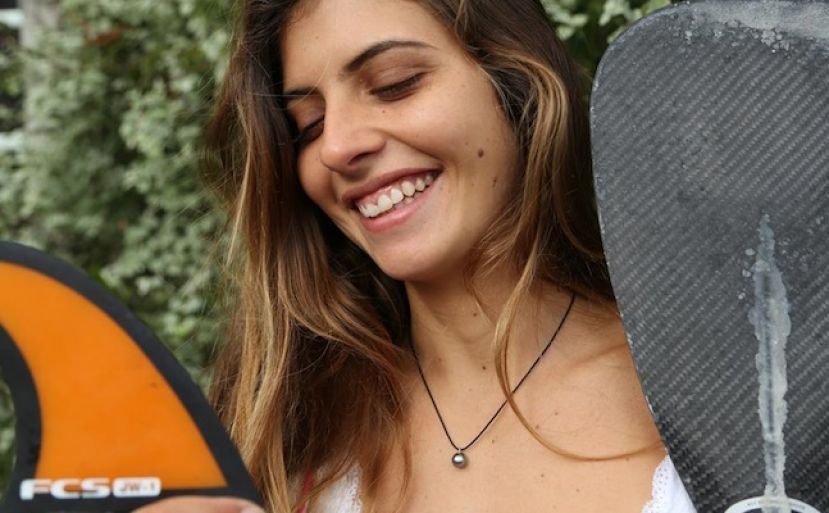 The Champ and her favorite fins| Image: Ju Martins
SAN DIEGO, California - Fins are one of the most crucial parts of our equipment setup, but we don't always put that much thought into what makes them tick. Without them we'd all be doing 360's on the way down a wave's face - or just falling. This week we asked the new Women's Stand Up World Tour Champion, Nicole Pacelli, about her choice in fin.
"The FCS JW-1 is my favorite fin because it's really loose on small days, but also gives me confidence when the waves are bigger. I've surfed 6 foot hollow waves and it worked perfect there." The JW1 is a performance fin, designed by World championship Tour surfer, Julian Wilson. The thruster setup has a smaller back fin, which allows for a quick tail release if you push that tiny bit extra. While it's ideal for small, punchy waves, there's enough size for it to hold in slightly bigger surf - as Nicole explained.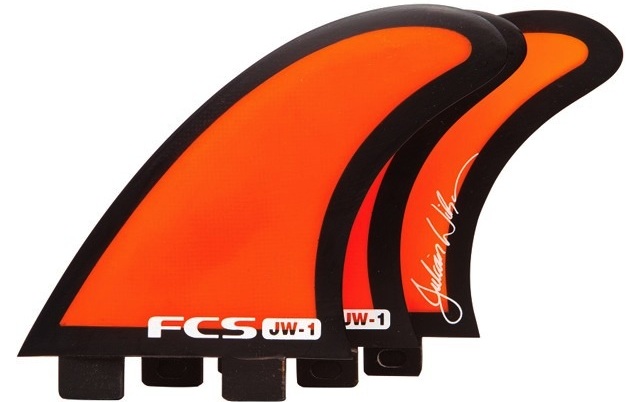 The JW 1 Setup
The champ was in great spirits when we buzzed her for the details on her fins of choice, and ended by saying that "SUP means everything to me! I love SUP, love being on the ocean. Since Ive started stand up paddling Ive met some incredible people and Ive been to amazing places. Im thankful for being part of this great sport."
About FCS SUP:
At FCS we do our best to make high-quality innovative products that will help you improve your performance and your standup paddle experience in and out of the water. We are honored to work with a long list of legends and to partner with them to help improve their performance and yours. We believe that the sport of standup paddling is largely about empowerment and helping people to enjoy their lives and achieve their performance goals. We are excited to share these products with you in our FCS catalog and we hope that you will be excited to share them with your friends and your customers. We hope that you will also share that same spirit of aloha that came from Hawaii so many years ago. It is truly a gift that keeps on giving.
Last modified onMonday, 10 August 2015 17:37

Truscott is a widely published author in the surfing and travel world, has a master's degree in creative writing, and comes from a diverse backgroun in water sports.