Interview With Tailwind Nutrition Creator Jeff Vierling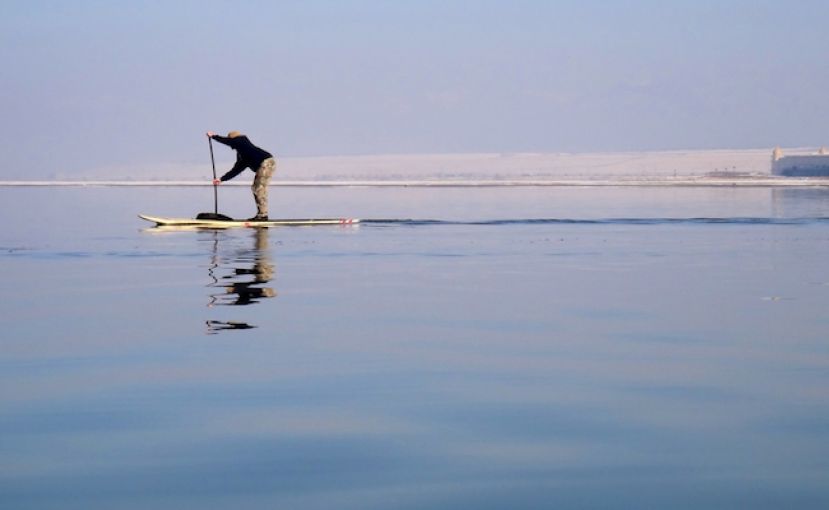 Photo: Gary Andrade | Utah winter morning SUP
SAN DIEGO, California - The SUP Racing season has shifted into high gear, as you've probably noticed from the competition-based editorials we've been featuring. From now until late fall (and even into winter), you'll see events popping up on the calendar almost every weekend. One of the really significant things we're seeing at the moment with SUP racing is great diversity at events. Between sprints, middle distance and ultra-paddle races (like the Molokai 2 Oahu), SUP athletes are diversifying and expanding their training programs to stay ahead.
For serious paddlers in training, finding an endurance formula that agrees with your muscles, stomach and tastebuds can be tricky business. Between the drinks, gels and chews, it starts to feel like you've absorbed a pharmacy cabinet's worth of chemicals. And then there's the stomach problems that follow the wrong combination…
It's with all this in mind that Jeff Vierling, a mountain biking athlete, took matters into his own hands. He developed Tailwind Nutrition, a no-nonsense product that gives you energy, electrolytes and hydration - and won't make feel like you've eaten a rare and exotic frog.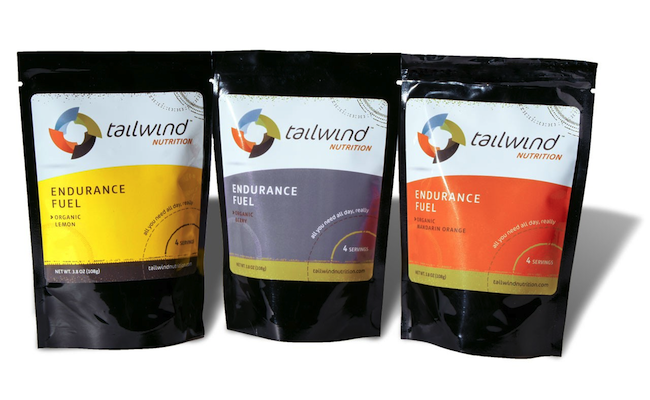 We recently caught up with Jeff to ask him about Tailwind and what makes this product so special and unique.
Can you tell us a bit about when and why you created Tailwind?
I originally created Tailwind for myself after suffering with nutrition problems racing the Leadville 100, which I started racing in 2002. I'm not sure what possessed me, but I've been going back ever since. I tried most of the products on the market without solving the core problems of stomach/GI upset, sweet and sticky flavors, cramping, and the complexity of managing separate drink, gels, food, and electrolyte pills. For me, as a father, husband, and working, Leadville was the one race I'd train for all year, so it was really frustrating to torpedo all that hard work when nutrition failed me halfway through.

Being a geek at heart, I wanted to understand why this was happening so I could fix it. I never intended to commercialize Tailwind (it didn't have a name at the time), but it worked well for me, so I shared it with other riders and friends who were having the same problems. Pretty soon, I was burning out my Kitchenaid and meeting people in parking lots to exchange baggies of white powder. The feedback was really positive and it felt great to help others overcome nutrition problems, so my wife and I made the decision to see if it would work more broadly. We launched Tailwind almost 2 years ago at the Iron Horse Bicycle Classic in Durango.

Without giving away any secrets, can you tell us what's inside Tailwind?
The ingredients are straightforward and meet what the body needs to keep up a high rate of exertion over a long day. The fuel is a glucose/sucrose mix that matches what the small intestine absorbs. The electrolytes mimic the composition of sweat, and the organic flavors have a really light touch to keep it easy to drink without being overpowering. That's it. No four-syllable additives or marketing-driven pixie dust because from all the peer-reviewed research, the only supplement that's been proven to have a substantial quantifiable impact on performance is caffeine. That's the reason we added a caffeinated option this year.
What is the science behind the product? It's so light and natural, it doesn't seem real that something natural could do what we normally use power bars and other products for?
I came at developing Tailwind with experience as an endurance athlete, coupled with current peer-reviewed research, which has evolved tremendously in the last decade. Lab studies are necessarily limited to isolate and control variables, so the results have to be factored into real-world conditions, which are much more complex.
An incredibly cold start to the Chattajack 31 | Image: Susan Cost
For example, studies of how the body optimally absorbs fuel at a low HR informed the fuel choice for Tailwind, but I also factored in palatability, the effects of intensity and duration, and tested it with endurance athletes here in Durango. Combining science with experience on the trail sets Tailwind apart, and it's why we only include ingredients that work naturally with the body and avoid the compounds and artificial flavors and colors with no proven performance benefit. If you're interested in learning more, there's a list of peer-reviewed studies in the FAQ section of our website (www.tailwindnutrition.com).
Tailwind Fact Sheet
What Is it?
A white powder - which makes Jeff's story about trading product in parking lots that much funnier.
How It's Prepared
There's no black magic here. Simply mix with water and give a good stir. Presto.
How It Tastes/Feels
Like flavored water. This might be the most pleasing aspect of all. No gross aftertaste. No need to cut it with a soda. It's easy drinking. As far as the product goes, it's amazing. We sampled it during a lengthy surf session and felt great after three hours of paddling.
*Look out for Tailwind's new 200 calorie stick packs, which are used to quickly make a 200 calorie bottle. These are expected in the May/June timeframe
Last modified onTuesday, 27 January 2015 17:14

Truscott is a widely published author in the surfing and travel world, has a master's degree in creative writing, and comes from a diverse backgroun in water sports.
Email

This email address is being protected from spambots. You need JavaScript enabled to view it.