After the Tragedy, Sri Lankan Waves Will Win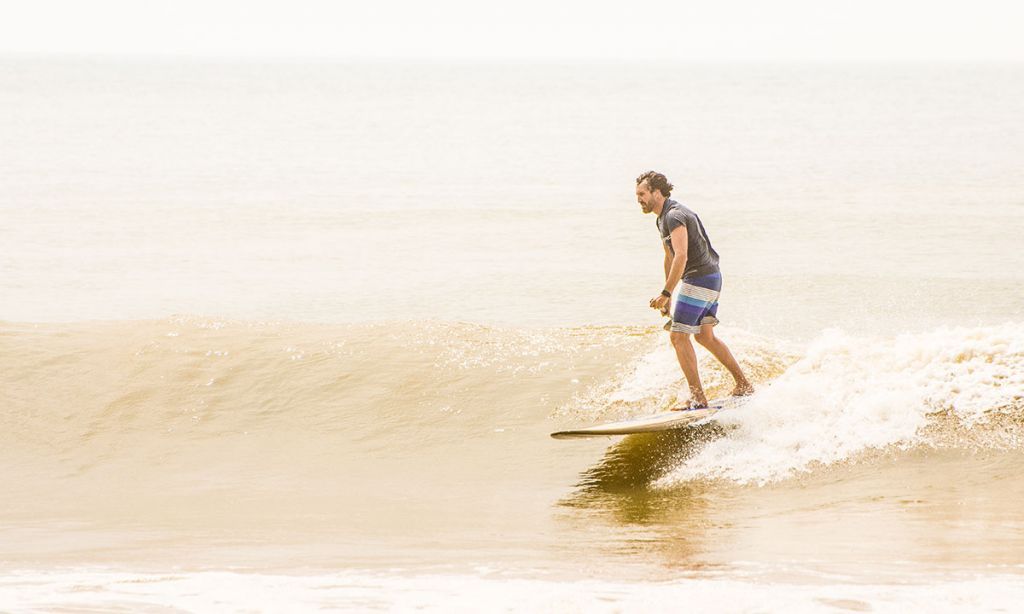 Franz Orsi SUP surfing in Sri Lanka. | Photo courtesy: Franz Orsi
I recently came back from Sri Lanka, after a one-month-long trip to explore its vast coastline and assess its potential for stand up paddling. All I can say - after seeing the news about these terrorist attacks targeting foreigners and Christians communities throughout the country - is that I am saddened by these terrible news and I hope that the country will find the necessary strength and resilience to overcome the tragic moment.
While it was named Lonely Planet's top travel destination for 2019, tourists and surfers are now scrambling to leave Sri Lanka after the deadly terrorist attacks that killed more than 350 people on Easter Sunday. These coordinated blasts targeted at churches and luxury hotels on Easter Sunday were the worst violence since the end of the civil war a decade ago.
Sri Lanka welcomes about 2.5 million visitors a year from around the world. Many of which are young travelers and surfers. While the waves can't compete with those in Australia or Hawaii, Sri Lanka's tropical location means pleasantly warm waters with year-round surfing opportunities.
Sri Lanka. | Photos courtesy: Franz Orsi
In fact, tourism's importance has grown rapidly in the last 10 years, after the Sri Lankan government defeated the rebel Tamil Tigers organization to end nearly three decades of civil war.
During this time, the country has had to deal with the mass devastation caused by the tsunami in 2004. Recently, with its mellow winter waves, it made a name as the new up-and-coming destination for beginner surfers and wannabes.
Sri Lanka's economy is fragile, it depends on tourism and will now have to overcome the deadly bomb attacks on Easter Sunday.
Surely, Sri Lankan tourism braces for impact as several travel companies have prepared for a wave of cancellations from tourists who were due to travel to Sri Lanka in the coming weeks and months. Even the WSL event in Arugam Bay scheduled for June will experience a big drop in public participation.
In my memory, Sri Lanka proved to be a country with great cultural richness and diversity, where several ethnic groups lived closely together in harmony. These bombing for sure were aimed at cracking such harmonic cohabitation but I hope that the spirit of this small and diverse country will win and that its shores will be again reclaimed by a peaceful army of surfers and paddlers all united by the love for the ocean and the respect for this unique country.
Surfing in Sri Lanka. | Photo courtesy: Franz Orsi
For more opinion editorials, click HERE.
Last modified onThursday, 25 April 2019 11:30

Lisbon, Portugal - Franz Orsi is an Italian stand up paddler and professional outdoor photographer who has travelled extensively to capture stand up paddle in all its forms. He has teamed up with Bart de Zwart for many SUP explorations as well as with other Starboard team riders such as Connor Baxter, Sean Pointer and Leo Nika.
Website: www.instagram.com/supnomad/