US SUP Tour Starts Friday with $10,000 Total Purse
CLICK HERE TO REGISTER and use #USST in all your Social Media!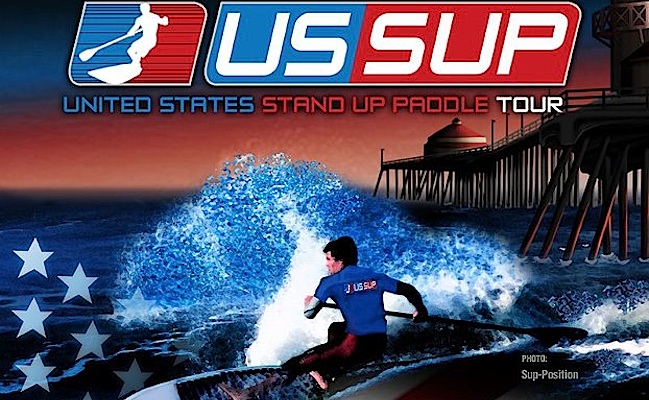 HUNTINGTON BEACH, California - Mark your calendars and save the date because the US SUP Tour is about to hit the water!
There are three stops on the US SUP Tour in 2013 and the first one is this weekend April 12th - 14th in Huntington Beach, California. There will be stand up paddleboard surfing, racing as well as clinics hosted by top WPA paddlers to assist everyone in becoming better paddlers.
Spread the word that there is a $4,000 purse for those in the Men's Pro and a $1,000 purse for the Women's Pro in BOTH the SUP Surf AND Technical Race. That means that their is actually a total of a $10,000 purse! Men's and Women's Top 4 in the Open SUP Surf contest will also receive prizes.
Location:
Southside of the Huntington Beach Pier, in Huntington Beach, California
Events:
1. SUP Surf and RacesSUP Surf Pro, SUP Surf Open, Elite Technical Race, Open Age Group Race (WPA age groups)
2. SUP Surf and Raceboard Surf ClinicsHeld in the surf area, these clinics will be hosted by top WPA paddlers and will focus on improving skills in SUP Surfing and also in paddling out through waves and riding race boards in through the surf
Basic Schedule:
Friday - Setup, early registration, site familiarization
Saturday - SUP Surf Pro and SUP Surf Open Heats, Open Race, SUP Surf and Raceboard Surf Clinics
Sunday - SUP Surf Pro and SUP Surf Open Finals, Elite Technical Race
Board Classes:
Technical Race: 14′ race boards
Open Race: 14′ & 12'6″ race boards and surfboards
Sanction:
Each event is sanctioned by Surfing America and World Paddle Association.
For More Information Go to the US SUP Tour Website.
About the US SUP Tour:
The US SUP Tour is the joint brainchild of surfer, turned SUP surfer, Ian Cairns, Chuck Hendsch, the COO of the National Professional Paintball League (who is now also an avid SUP Surfer) and Dante Giuliani, a soon to be a SUP surfer. The idea of the tour is to create a series of US events that provide a uniform platform for SUP Racers and Surfers to compete on a regular basis, both as professionals and as recreational paddlers. We all know that SUP has the potential to "blow up" and become a massive world wide sport, but someone has to go out and make it happen. This is the contribution to the movement by those mentioned above.
.
Last modified onThursday, 13 August 2015 18:00
Email

This email address is being protected from spambots. You need JavaScript enabled to view it.