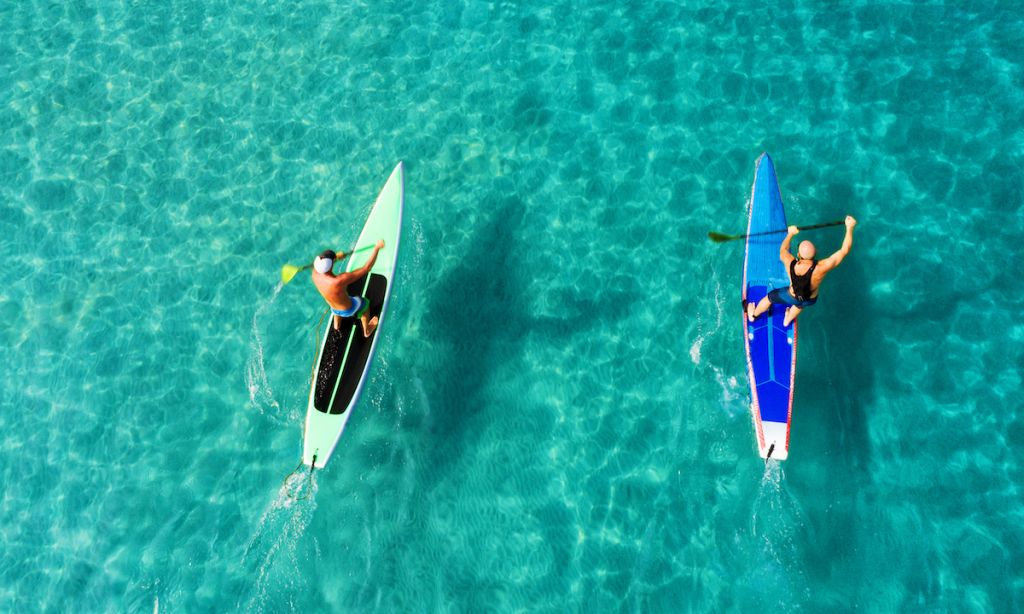 SAN DIEGO, California - Another year has come and gone and it was packed with exciting stories. From the birth of a new racing league and progress on the gender equality front to ongoing battles between associations and athlete injuries, 2018 had no shortage of big headlines. So before we head into the new year, we're taking a look at 10 of the biggest SUP stories from 2018.
1. #IPADDLEFOREQUALITY Movement Sees Improvements
Throughout 2018, the #IPADDLEFOREQUALITY movement, a gender equality movement that kicked off days before the 2017 Red Bull Heavy Water in San Francisco, saw improvements in the race scene. Traditionally, men have raced on 14' boards while women have raced on 12'6" boards, but after years of conversation around the impacts of extending the 14' board class to female racers, 2018 finally saw two of the sport's largest races - Carolina Cup and the Naish Columbia Gorge Paddle Challenge - leave the decision up to their female participants with an "up to 14 foot" board policy. Several big events also had equal prize money for both male and female podium finishers.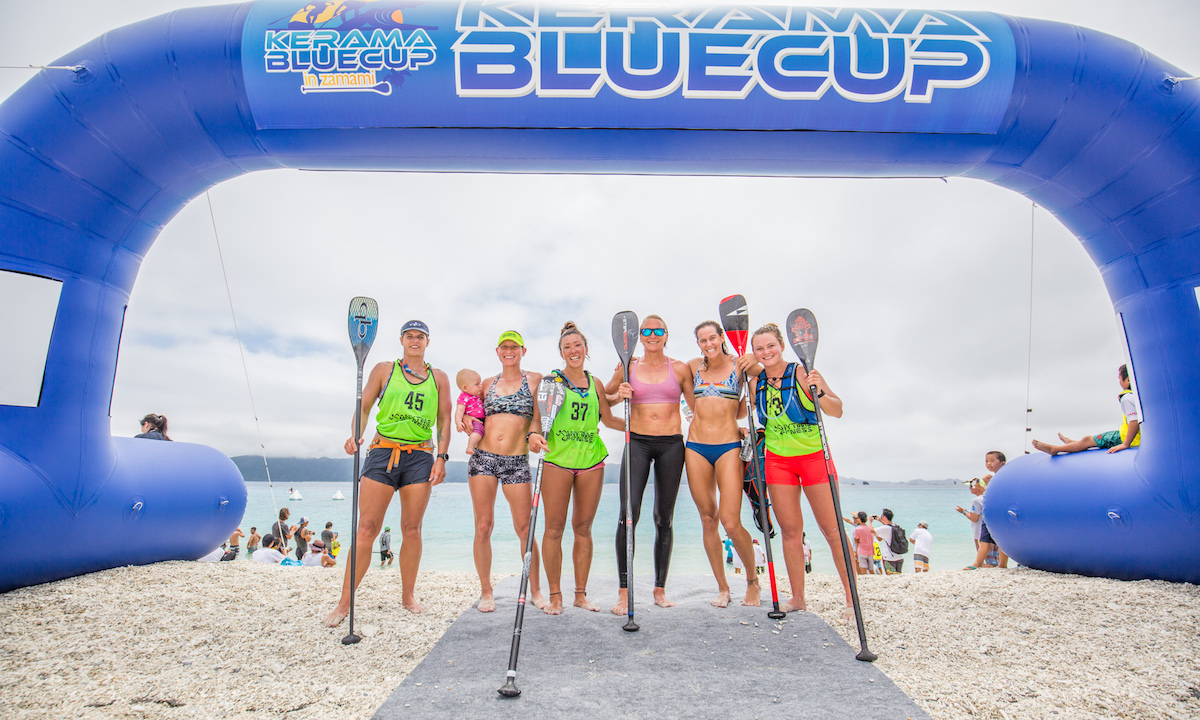 Elite SUP Women at the Kerama Blue Cup. | Photo Courtesy: Paddle League
2. Annabel Anderson Announces Hiatus From SUP
Annabel Anderson of New Zealand, the fastest and world's top-ranked standup paddle board woman each year since 2012, announced that she would be taking a break in early 2018 for surgery to address a "long-term and horrifically painful ailment" and to fully recover from a serious concussion sustained earlier in the year. This came as a shock to many, as Anderson was at the top of her game closing out the 2017 race season, sitting a comfortable 85 points ahead of the nearest competitor in the 2017 year-end rankings, and amassing over 300 points for the season.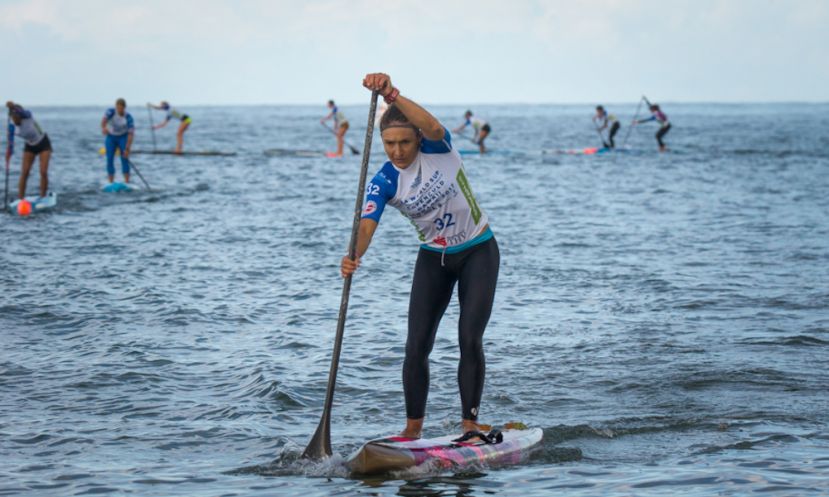 Photo Courtesy: ISA / Ben Reed
3. National Retailers Cut Ties With NRA-Backed Jimmy Styks
In the midst of national conversations surrounding gun control legislation following the tragic Parkland school shooting in February, 2018, several large retailers cut ties with the National Rifle Association (NRA) and its associated partners in response to consumer boycotts. One company in particular, Vista Outdoor, a Utah-based company and supporter of the NRA that designs and manufactures several outdoor sports and recreation products, has been at the epicenter. Among their list of sporting ammunition and firearms brands and products, they also manufacture outdoor lifestyle and sporting goods through brands including Jimmy Styks paddle boards.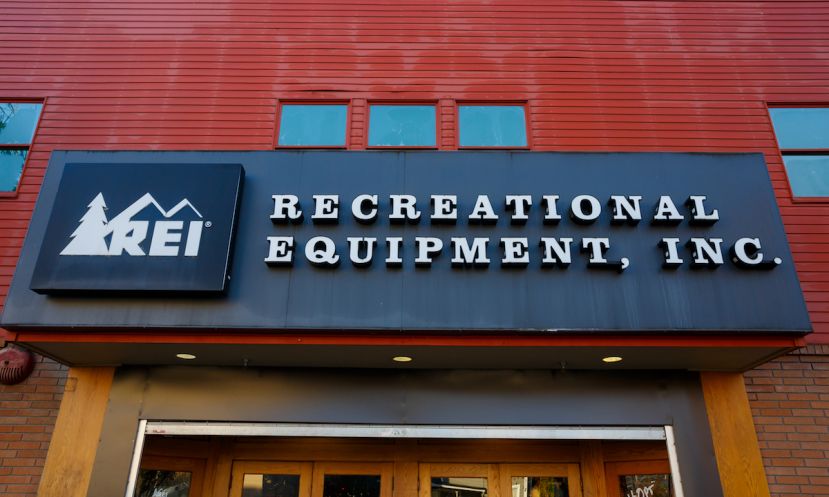 Photo Courtesy: Shutterstock
4. Australia Continues ISA Domination with 6th Team Gold Medal
Team Australia continued their reign atop the sports of Stand Up Paddle (SUP) and Paddleboard to earn their sixth Gold Medal in seven years at the 2018 ISA World SUP and Paddleboard Championship in Wanning, China. The Gold Medal for Australia extends their win streak to three in a row and represents a historic first Gold in the event's history to be awarded in Asia.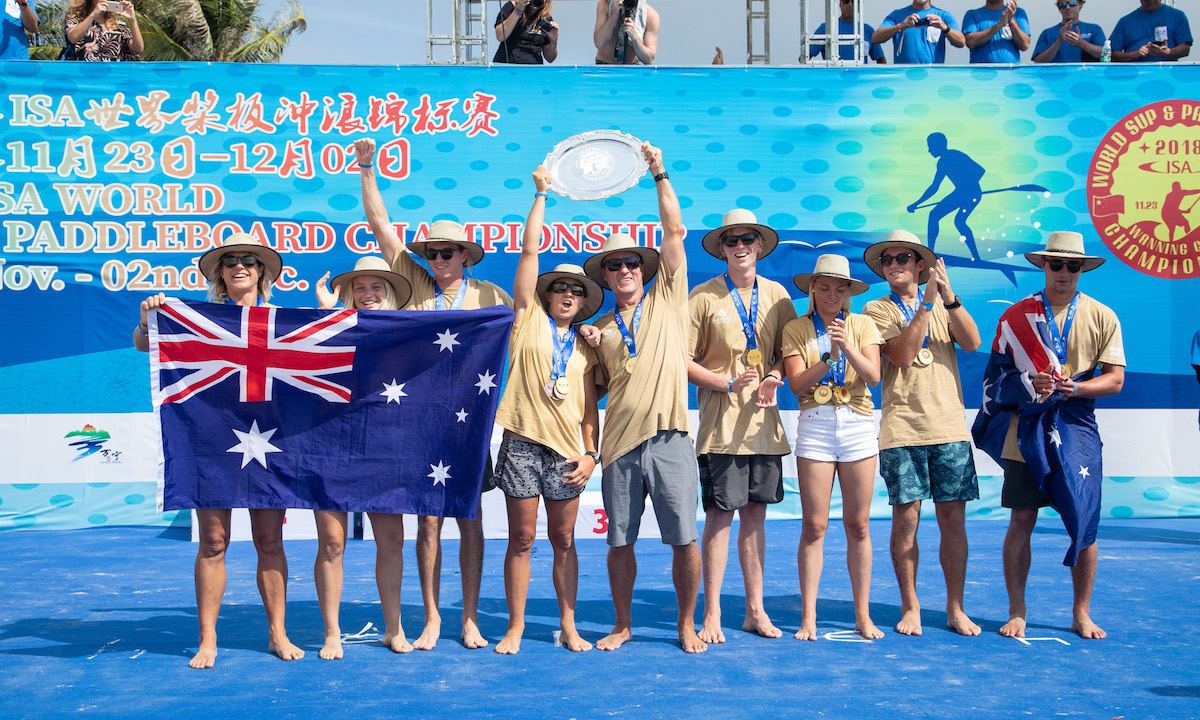 Photo Courtesy: Pablo Jimenez
5. Fiona Wylde Dishes On The State Of SUP
In an in depth interview with North Carolina Press Release, Fiona Wylde talks about Annabel Anderson's hiatus from SUP, the Carolina Cup's Graveyard Race, her season performance in 2017, and her plans for 2018. Fiona cheers the birth of the newly formed Paddle League, shares her thoughts about the state-of-the-sport, women in SUP, 14-foot boards, and her ongoing challenge with Type 1 diabetes. She states that although SUP has faced several hurdles over the past year, she believes our sport is now "in a state of opportunity."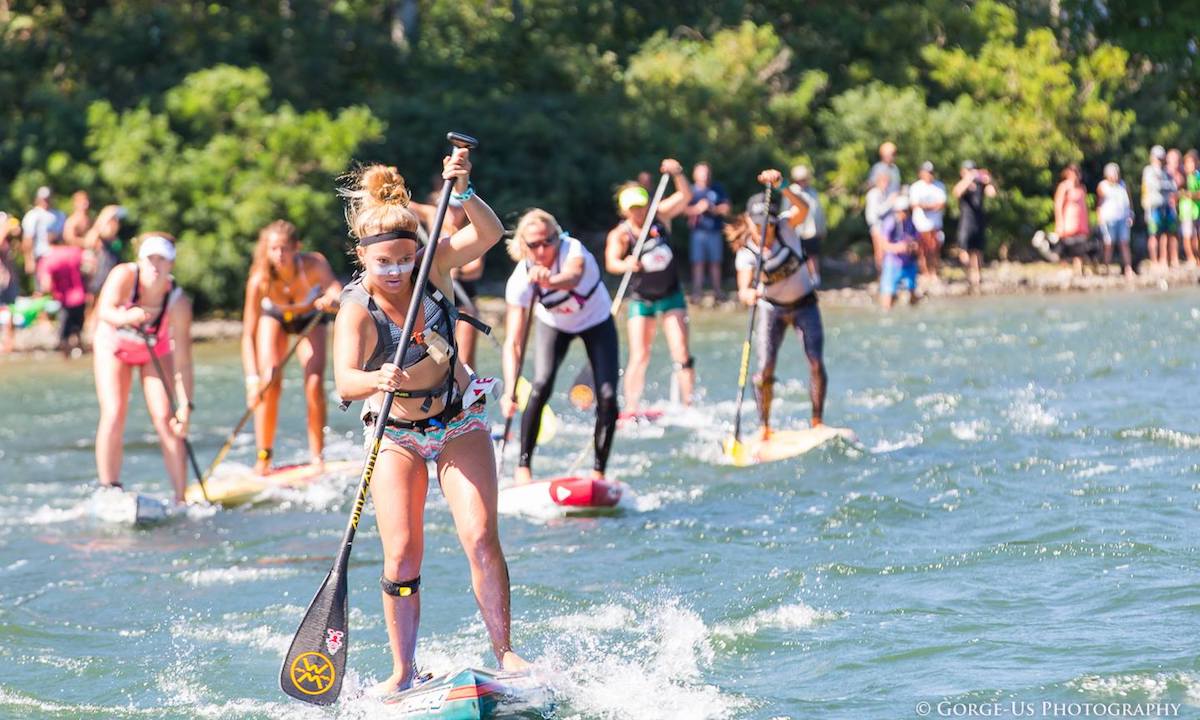 Photo courtesy: Gorge US Photography
6. New Champions Crowned At Carolina Cup
After another grueling year yet again on the Graveyard course at the Quiksilver Waterman Carolina Cup, new champions were crowned among a record field of elite competitors in an exciting race that didn't disappoint. For the first time since 2014 the direction of the course was reversed (clockwise around Wrightsville "island") to take full advantage of the wind and tides. Conditions during the race varied from a strong ocean downwinder to calm flat water making it an exciting and fun race to watch as well as be a part of. In the end, it was Starboard powerhouses Sonni Hönscheid and Michael Booth who pulled out victories in the elite race.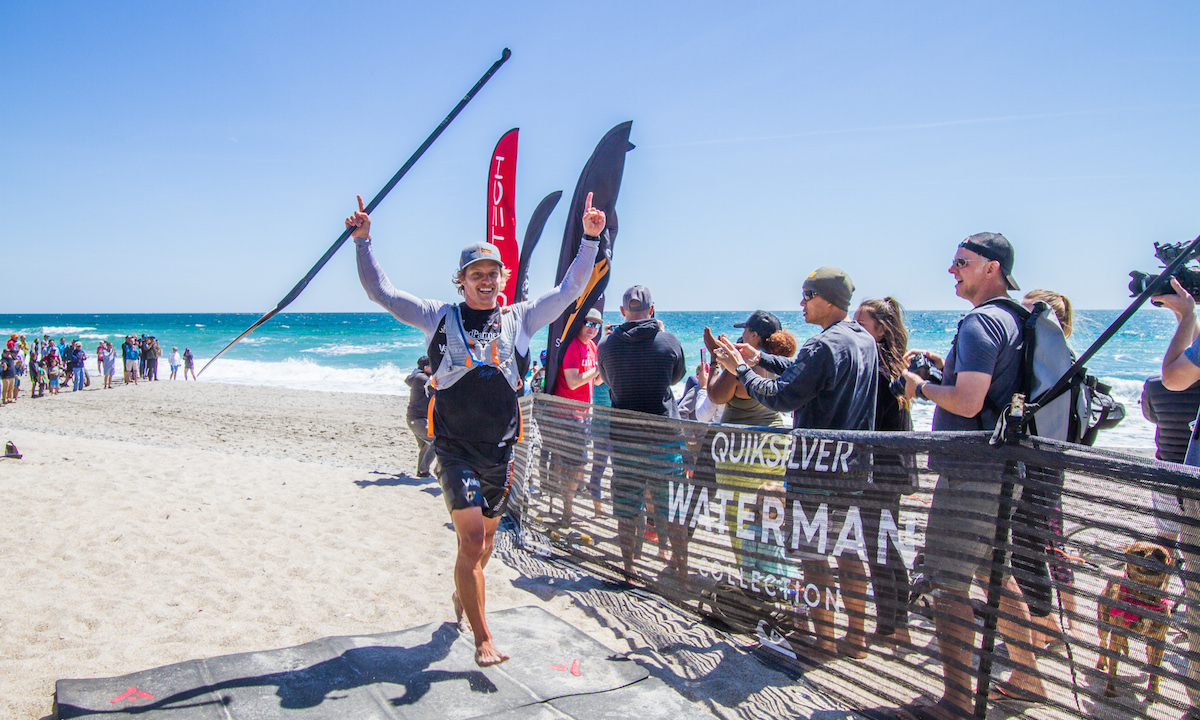 Photo Courtesy: Paddle League
7. Birth of The Paddle League World Tour
2018 saw the birth of a new unified SUP world tour - the Paddle League World Tour. Founded by Supconnect's 2016 Man of the Year, Kelly Margetts, SUP Racer founder Chris Parker and Brian Meyer of Capital SUP, the Paddle League combines both international and national races for a combination of Major and Specialty events throughout the year and is ranked by points stemming from SUP Racer's leaderboard. The Paddle League World Tour aims to crown the 'true' world champions of SUP and in its inaugural year, Lincoln Dews and Sonni Hönscheid claimed the tour's very first titles.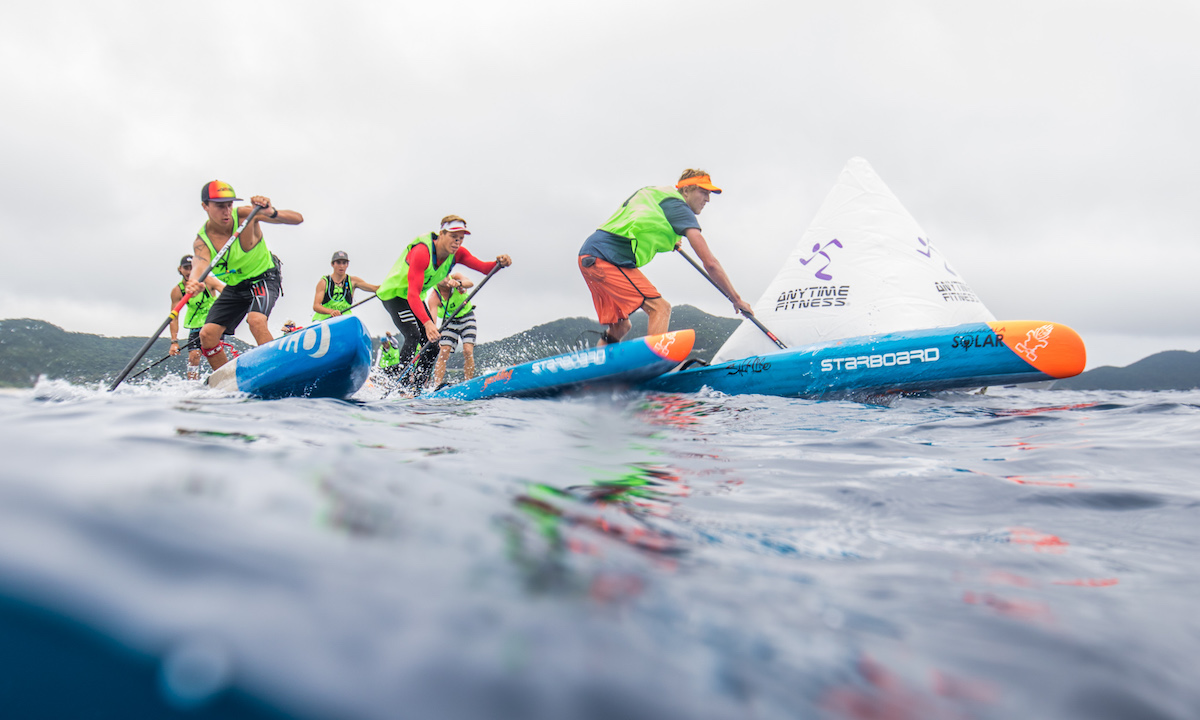 Photo courtesy: Paddle League
8. Ongoing Battle Between ISA & ICF For Governance Of SUP
Tensions between the ISA and ICF regarding the governance and identity of SUP flared up in the latter part of 2018. After months of back and forth, both sides failed to reach a resolution, so the ISA officially deferred the issue to the Court of Arbitration for Sport to settle it. However the battle continued to heat up prior to the ICF's planned SUP Championships in Portugal, when the ISA and Portuguese Surf Federation worked together to get the event cancelled on grounds of illegality, claiming that the ICF failed to get the proper authorization for such an event. Two-time Canoe Racing Olympian and Chairman of the ICF SUP Advisory Committee, Rami Zur, addressed some of these issues at the annual SUPIA summit and stated that he hopes that both the ICF and ISA can find a path to coexistence.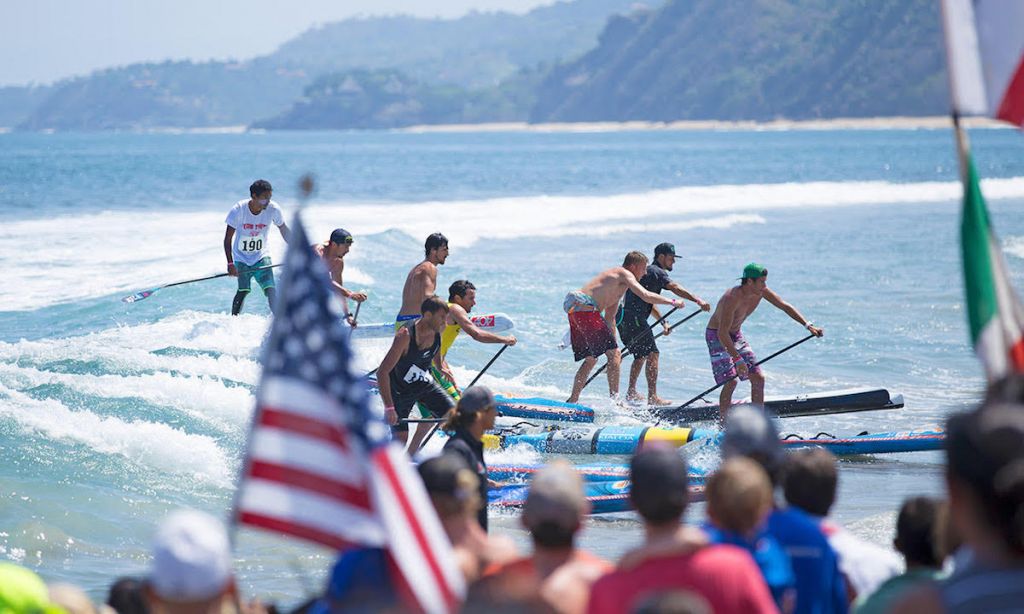 Photo Courtesy: Franz Orsi
9. 9th Annual Supconnect Award Winners
In partnership with the Association of Wind and Watersports Industries (AWSI), Supconnect launched the 9th Annual Supconnect Awards in 2018. The Supconnect Editor's Choice Awards recognize the Man of the Year, Woman of the Year, Grom of the Year, and Gear of the Year, among others. This year saw waterman Kai Lenny as Man of the Year and dominant force Sonni Honscheid as Woman of the Year.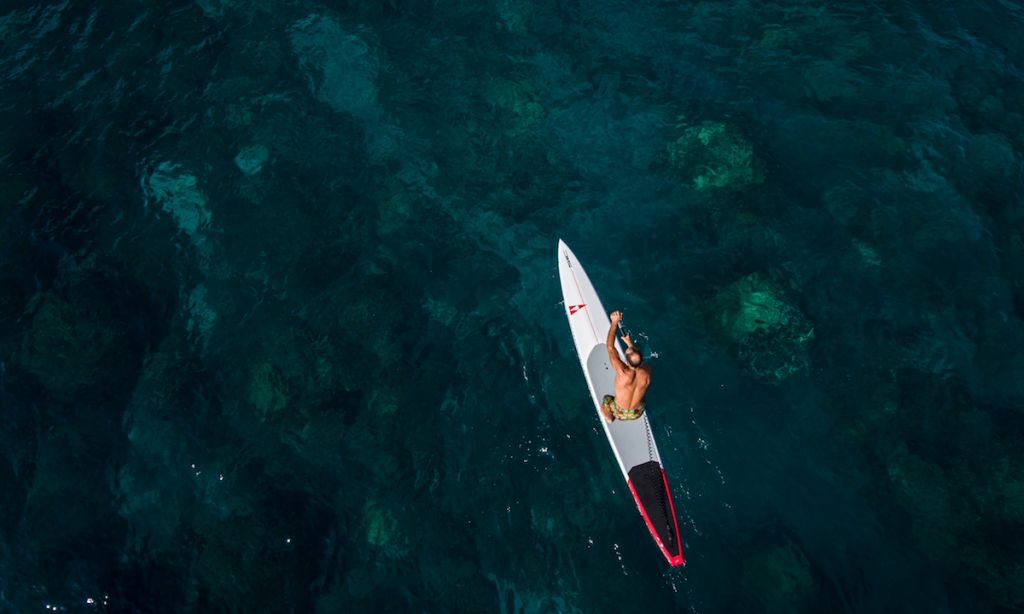 Photo courtesy: SIC Maui
10. Australian Paddleboarder Dies After Shark Attack
In November, 2018, a man vacationing in Australia's Whitsundays Islands on the famous Great Barrier Reef was killed by a shark while paddle boarding with friends. The man was identified as 33-year-old Dr. Daniel Christidis. Christidis was a urologist and researcher at Melbourne's Austin Hospital and was paddle boarding in Cid Harbour when he dove off his board and was attacked.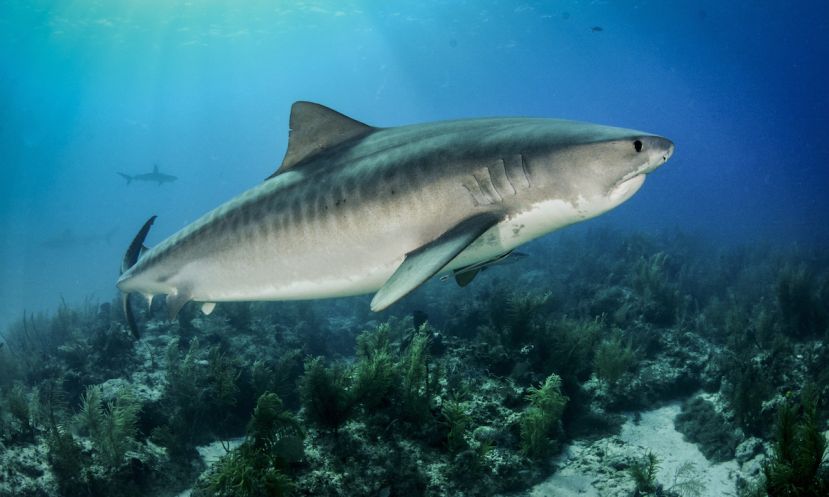 Well there it is - a few of the biggest stories of 2018. Which stories of 2018 were most memorable for you? Share your thoughts in the comments below.
© Supconnect.com Copyrighted Exclusive Content
Last modified onFriday, 03 January 2020 09:54
Andre Niemeyer is Supconnect's Publisher, founding president of the Standup Paddle Industry Association, and an expert SUP surfer. He has a strong background in competitive longboarding and has competed and won some of the early sup surfing events in mainland US.
Website: supconnect.com
Email

This email address is being protected from spambots. You need JavaScript enabled to view it.