Supconnect Awards 2018 Winners Announced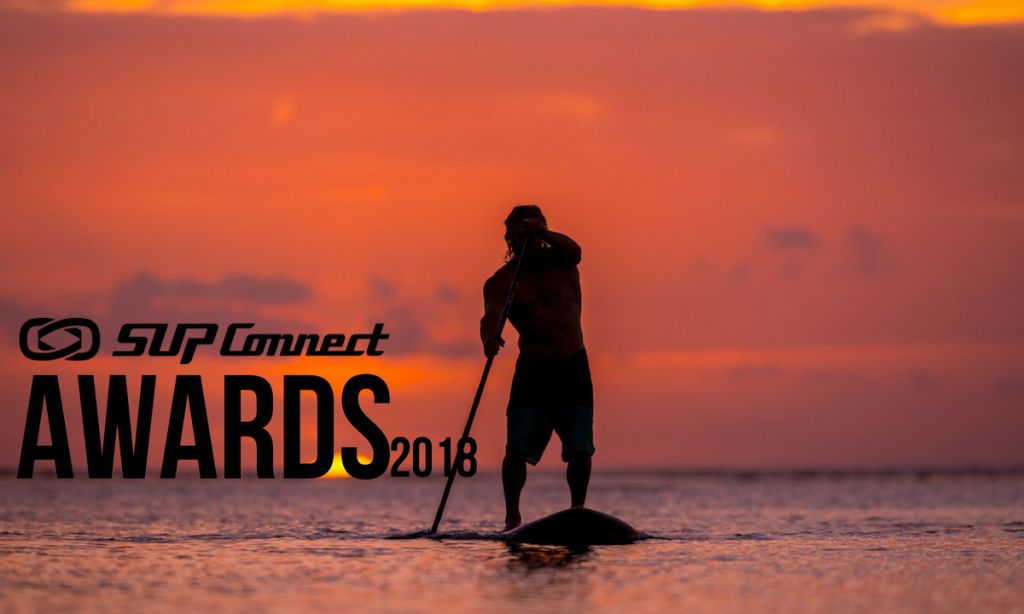 SAN DIEGO, California - After more than six weeks of deliberations and intense evaluations we are pleased to announce the winners of the 2018 Supconnect Awards. After nominating 30 or so men, women, groms and blogs per category, and an abundance of brands and shops in the stand up paddle industry we've finally narrowed down the extremely talented pool of nominees to the final chosen winners.
With over 50,000 views and more than 13,000 interactions of the Awards it has been a very meticulous journey to get to this point. In following our criteria for choosing the winners (Ambassadorship, Involvement, Performance and Support), to help us decide the winners of these awards, we here at Supconnect go through an extremely rigorous process in selecting the winners. We consult and receive feedback from our advisory board, whose members are made up of those who are passionately involved in the sport of standup paddling and who have a unique take on the sport, we take into account the many thousands of interactions with the Awards from fans and consumers, we add in our own feedback from our editorial board and we've also had extensive feedback and contact with retailers in the industry. We've had hundreds of back and forth emails, personal phone calls and meetings in person at events, trade shows and demos to get the best feedback possible that we can on our nominees. So without further ado, here are the winners for the 9th Annual Supconnect Awards:
1. Kai Lenny (Hawaii)

Time and time again Kai Lenny has been a trendsetter in stand up paddling. He's a multi-sport athlete excelling in not only SUP surfing and racing but is an extremely skilled waterman. In the past few years Kai has brought SUP foiling to the forefront, he's projecting SUP to the mainstream and is showcasing how diversified a waterman can be, from foiling to big waves and beyond.
2. Michael Booth (Australia)

Michael Booth has been on fire for the past year. He's been the consistent powerhouse at each event he's entered and he is currently the man to beat. His consistency (which is incredibly hard to do) and domination has not gone unnoticed.
3. Marcus Hansen (New Zealand)

Marcus Hansen has been a talent on the race scene for awhile now but in the past year he's really beginning to shine. One moment that stood out in our minds was when he was able to overcome unsurmountable odds, bridging on an unthinkable gap at the Tahiti AirFrance Paddle Festival and ultimately winning the event. That determination and athleticism is definitely worth recognizing.
1. Sonni Honscheid (Germany)

Sonni Honscheid is one of the most iconic females in the sport. She's been a standout for years and in 2018 she's had an impeccable track record with only one loss this year and is the #1 ranked female in the world. But Sonni's talent doesn't stop there. Sonni is a talented artist and has partnered with her sponsor Starboard to introduce a beautiful line of paddle boards geared toward the female market.
2. Seychelle Webster (Florida)

Seychelle does a lot in the SUP community. From paddle monster coaching to clinics alongside being an elite athlete Seychelle keeps herself busy but always with a smile. She's got one of the top females on the leaderboard with a strong commitment to community outreach.
3. Manca Notar (Slovenia)

Manca Notar has really shown the world who she is in the past year. Her accomplishment at the ISA World Championships in Denmark and winning the Gold Medal really stood out to the Supconnect team.
1. Noic Garioud (New Caledonia)

Noic Garioud has really stepped it up in the past year and has quickly put himself on the radar, not only to his fellow groms but also the best racers in the world. Noic has catapulted himself into the top 10 in the world rankings in the past few months which is something that we just couldn't ignore. As a 17-year-old kid Noic's track record in the past year has been incredibly impressive and we're very excited to watch him bloom into a full-time elite racer as he graduates from his grom status.
2. Jade Howson (California)

Jade Howson was inspired by one of the best (Lina Augaitis) and is now ranking among the best. Jade has been one of the up-and-comers to keep an eye on for awhile now and she's proving that she's only just getting started. With each event she enters she appears to be getting faster and stronger and will in no time be the woman to beat.
3. Christian Andersen

Move over Casper Steinfath, there's another Danish viking in town. Christian Anderson is the newest viking on the rise and he's a talented one. An excellent surfer and racer the Polar Bear, as he's known to his friends and family, has been training on Nordic grounds to excel on the world stage and it's started to pay off. Christian really proved himself at the ISA's in Denmark and is an exciting up-and-coming talent that we're excited to keep an eye on.
Honorable Mention: Kira Buchanan (Oregon)

Kira Buchanan has quite the story and we can't help but love her strength and positivity through something that no one should have to go through, especially at her age. In the past year Kira has powered through a cancer diagnosis and through it all had the best attitude and positive outlook. Kira is a true inspiration and we're so happy to see her back on the water doing what she loves.
1. SIC Maui

SIC "Sandwich Islands Composites" is the vision of master shaper/designer, Mark Raaphorst. SIC boards are inspired naturally by elite racing, but also from a lifetime of lessons learned. These lessons have led to a reputation for some of the fastest, smoothest gliding, most maneuverable boards in the world. SIC is also seen as an innovator whether it is in composite or hollow construction, its Active Steering System and its futuristic Standamaran™. Whether you are a seasoned pro in either open or flat water racing or the weekend surfer. Whether you are looking for better fitness, touring or just all-around fun; SIC has something for you.
2. Starboard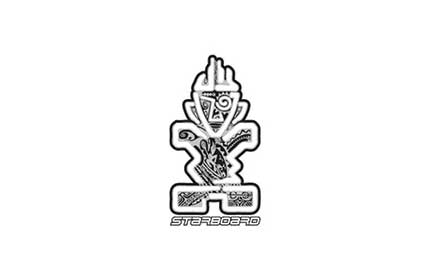 Starboard is one of the most globally known SUP companies in the world. Starboard was founded and created by Svein Rasmussen, a champion windsurfer, in 1994. Starboard SUP is one of the leading innovators of Stand Up Paddling, with some of the most comprehensive range of shapes and technology options! You will find many of the top athletes in the SUP space riding a Starboard SUP, whether it be World Champion SUP racer Connor Baxter, or SUP surfing Pros and Champions Izzi Gomez, Sean Poynter and Zane Schweitzer. Starboard has a wide array of products ranging from expert levels to beginner boards and everything in between.
3. Surftech

Surftech was founded over 25 years ago in the sleepy coastal town of Santa Cruz, California and has become a globally recognized brand. Surftech is part of a global community of surfers, paddlers, shapers, designers, and craftsman who are connected through surfing and paddling and the pursuit of perfection. They take pride in every board they make and celebrate the millions of waves around the world that have been ridden.
4. Red Paddle Co.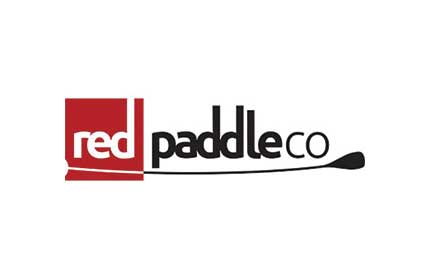 Red Paddle Co started in 2008 as a germ of an idea. Paddleboarding was just getting going, and we had this crazy idea that it could be made better with inflatable boards. People thought this was a bit strange. Surely you could never make the boards stiff enough to get the kind of performance you'd expect from a hard board? You'd just end up with a lilo, all bendy in the middle, right? Over time, we've dispelled the doubts, and those people have come round. They've been quite nice about it, really. From the beginning we've had a two-fold mantra: 1)We believe riding an inflatable board shouldn't be a compromise. 2) We make boards that deliver an authentic paddleboarding experience. Our background is in pro watersports competition, and we wanted to make a product that even the experts loved. So we engineered a quality, high performing board you can take with you wherever you go. A board that means you're free to…
5. Boardworks

Since its origins in the early 90's, Boardworks has continued evolving to become one of the top Stand Up Padde (SUP) and surf companies in the world. In our early days, we partnered with notable shapers in the SUP and surf industry, including Stewart, Ben Aipa, Bruce Jones, Rusty, Infinity Surfboards & Hynson. Today, we proudly belong to the Confluence Outdoor family of brands, the industry's leading watersports company for over 40 years. With decades of experience, we lead the industry in helping more people, from first-timers to experienced watermen, get on the water. Our love of oceans, lakes and waterways drives our creativity and passion, allowing us to build products that we want to ride.
1. The SUP Company
In 2014, The SUP Company (Southampton, England) was established and our website opened with the sole purpose of providing the best products at the most competitive prices while delivering excellence in customer service. Since then we have built our solid reputation by fulfilling these aims, quickly becoming the leading specialist in both inflatable and hard shell Stand Up Paddleboards. This rapid growth has seen us attend many National exhibitions and shows, often working exclusively with core brands that we offer such as Red Paddle Co, Jobe SUP and Starboard SUP.
2. South Shore Paddleboards

South Shore Paddleboards (Babylon, New York) is not only the largest paddleboard shop on Long Island, but a space were people will feel at home. With comfortable clothing and flip flops, creatively designed accessories and some beach gifts for your home. South Shore Paddleboards want to make sure that everyone is happy in the store as they will be out paddling. They promise that choosing the right board will be fun and using the right board will be amazing. Because experiencing the glide is one of the best feelings ever!
3. Big Winds

Big Winds (Hood River, Oregon) was in 1987 and is one of the largest windsurfing, kiteboarding and stand up paddleboarding product and accessory stores in the United States. Their staff members are experienced players who are passionate about their sports and equipment and ready to offer expert advice. In addition to an enormous rental/demo fleet for all skill levels, their windsurfing and stand up paddleboarding school is one of the best in the Pacific Northwest and their lesson programs include kids camps, junior camps, and private and group lessons for men and women of all ages.
1. Distressed Mullet

Distressed Mullet is a blog created by John Beausang out of Wilmington, North Carolina. Beausang dedicates his blog to everything SUP. From surfing to racing and everything in-between, Beausang covers it all. http://distressedmullet.com/
2. SUP Racer
Chris Parker, the man behind the well-known blog SUP Racer, is a guy who is deeply involved in the SUP racing circuit worldwide. Parker travels the world and documents everything stand up paddle racing has to offer and gives his unique and inside take on athletes, events, the SUP industry and much more. http://www.supracer.com/
3. UPSUPing

Up Suping was born in early 2012, with the idea of ​​creating a magazine of our favorite sport: the Stand Up Paddle. When we were in the middle of the digital era and thanks to our design knowledge, we decided that the digital format was digital. http://www.upsuping.com/
1. JB Messenger
2. AJ Diffilippis

3. Lucy Pearce

Congratulations to all of the winners of the 9th Annual Supconnect Awards. We couldn't be more pleased with the results and we hope you are too.
Last modified onTuesday, 21 August 2018 11:58

Submit your news, events, and all SUP info, so we can keep promoting and driving the great lifestyle of stand up paddling, building its community, and introducing people to healthier living.
Website: supconnect.com
Email

This email address is being protected from spambots. You need JavaScript enabled to view it.